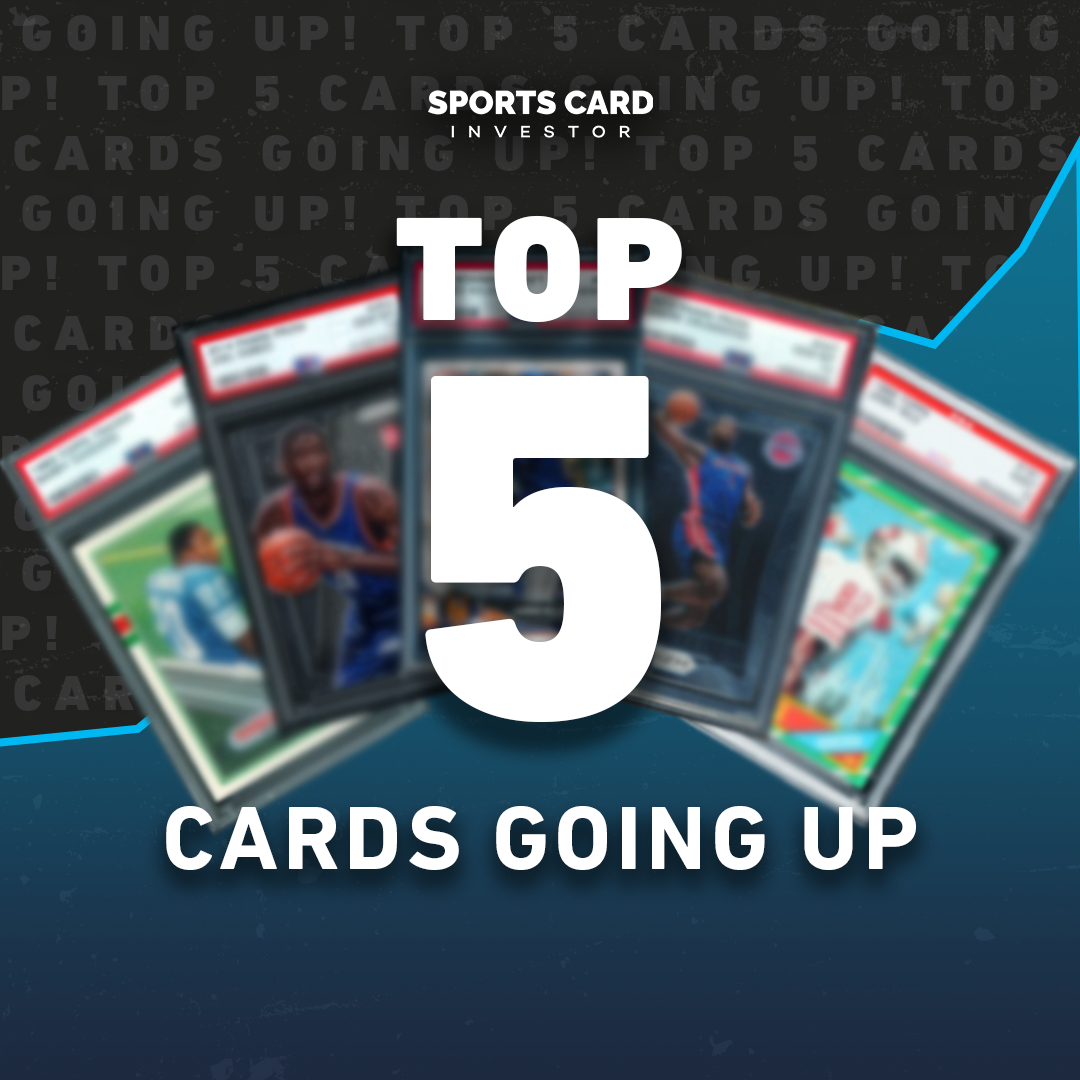 With Juan Soto's future in Washington still extremely unclear, collectors have targeted his key rookies anticipating a massive move sooner rather than later.
Read about Soto and other trending players in this week's Top 5 Hottest Sports Cards.
5. JJ Bleday
Prospecting in baseball never really stops, so the collecting community has hoped on Bleday quickly since his call-up to the Marlins. The No. 4 overall pick in 2019 and Miami's No. 4 overall prospect, Bleday has seen some of the highest price growth of any PSA 10 over the last month or so.
Bleday's 2019 Bowman Draft Chrome PSA 10 is up 364% over the last 30 days while averaging nearly one sale per day.
4. Austin Riley
Ronald Acuna often gets a lot of the Atlanta Braves hype in the hobby, but this week it's Austin Riley that has been getting the love. Riley has already put up 28 HR and 64 RBI and has forced his way into the MVP conversation.
With Adam Duvall now out for the season, Atlanta will need Riley to continue his torrid pace if the Braves want a World Series repeat. Riley's 2019 Topps Chrome Update Base PSA 10 is up 42% over the last 30 days.
3. David Ortiz
We typically see active players in this space, but every now and then we see a legend slip in for one reason or another. This time it's David Ortiz, who was recently inducted into the Hall of Fame — he's the first DH ever to be enshrined on the first ballot.
Ortiz's key 1997 Fleer is a popular buy among many collectors due to the company using his Spanish maternal family name Arias instead of Ortiz on the card. That 1997 Fleer Base PSA 10 is up 81% over the last 14 days.
It's almost a little surprising that it's taken this long for Paddy The Baddy to land in this space. Already one of the most popular fighters in the UFC, Pimblett beat Jordan Leavitt this past weekend and fans are now hoping he'll move onto some tougher competition.
Pimblett doesn't have a huge selection of cards, and his key Prizm cards now just coming back from grading have left his key 2022 Prizm UFC Silver PSA 10 with a pop of just 45. That Prizm Silver is up 95% over the last 30 days.
1. Juan Soto
We mentioned Soto in the Top 5 last week with his Rookie Debut, but we had to feature him again this week because his market just keeps rising. Soto's future in Washington seems to have an expiration date after the star declined the team's 15-year, $440 million contract offer, and many are still expecting him to bring in one of the biggest trade hauls in MLB history.
This week we'll feature his key 2018 Topps Update Base PSA 10, which is up 64% over the last 30 days with an impressive 229 sales.
With the Sports Card Investor app, you can profit from the hobby you love by keeping up with trending cards, tracking real-time prices with Market Movers and buying items on eBay. Download the industry-leading app here for Apple or Android
Note to readers: If you purchase something through one of our affiliates, we may earn a commission.