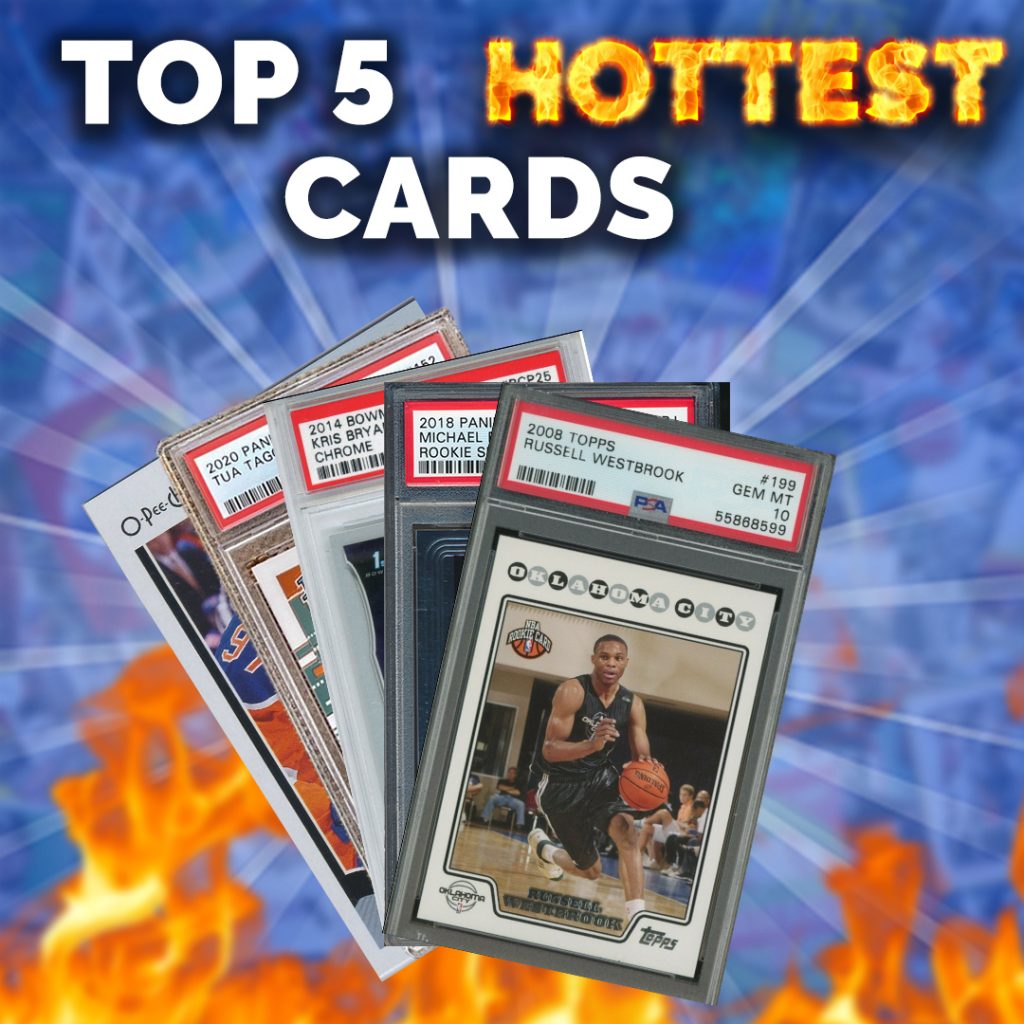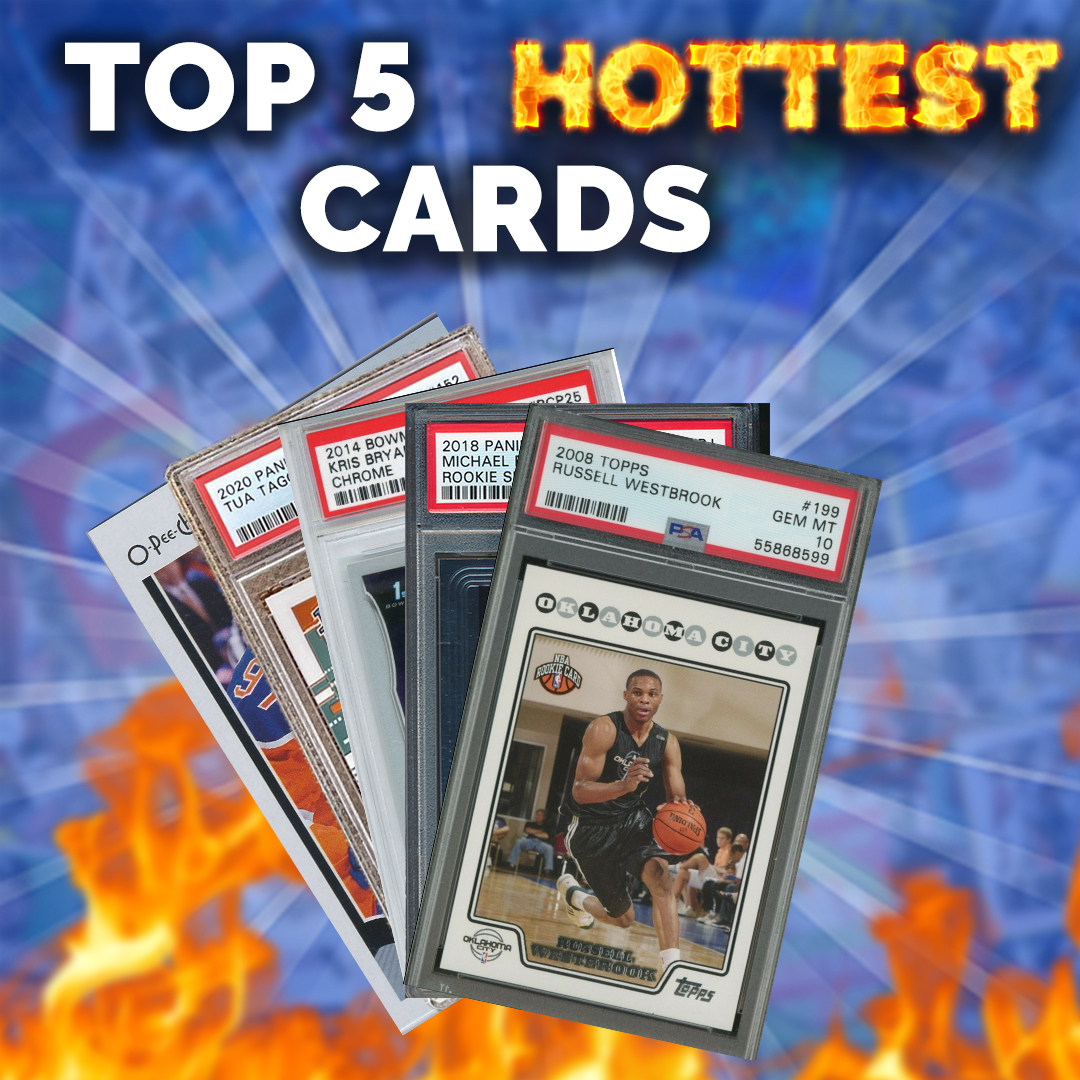 It Might Be Time to Buy NHL Star Connor McDavid: Top 5 Hottest Sports Cards
The NHL doesn't appear in the Top 5 Hottest Sports Cards often, but Connor McDavid's play on the ice recently has been historically good — and collectors have noticed. Along with McDavid, we get appearances from new triple-double king Russell Westbrook and a young Nuggets star.
Here's a glance at this week's Top 5:
5. Tua Tagovailoa
Tagovailoa had a decent rookie season, but struggled at times and was benched for Ryan Fitzpatrick more than once. Fitzpatrick is gone, though, so expect Tagovailoa to be the starter moving forward. Miami got their young QB some WR and OL help early in the draft, too, so the Dolphins appear committed to putting the former Alabama star in the best position to succeed.
His 2020 Donruss Base PSA 10 is up 72% over the last 60 days.
4. Kris Bryant
Bryant has been crushing the baseball for the Cubs so far this season with nine homers and 22 RBI already, but that relationship might be ending soon. Bryant is a free agent after the 2021 season, and he's been a popular target when talking about mid-season trade rumors.
Bryant's 2014 Bowman Prospects Base PSA 10 is up 87% over the last 30 days.
3. Russell Westbrook
Now the NBA's all-time triple-double king, Westbrook passed Oscar Robertson for No. 1 against the Hawks on Monday. Along with the big stats, Westbrook has the Wizards in the running for a playoff play-in spot, too.
His 2008 Topps Base PSA 10 is up 114% over the last 60 days while his 2008 Topps Chrome Base Raw is up 104%.
2. Michael Porter Jr.
Many expected Porter Jr. to get a big bump when Nuggets PG Jamal Murray went out with an injury, but that's not the case for all of his cards. Porter Jr.'s cards in Market Movers are up just 6% over the last 30 days. His 2018 Prizm Rookie Signatures PSA 10 has been a popular target, though, going up 116% over the last 60 days.
1. Connor McDavid
He's been on an unbelievable scoring run, piling up 100 points in just 53 games this season. McDavid is in line to win the Art Ross Trophy as the NHL's points leader for the third time, and his cards have been going up accordingly.
His 2015 Upper Deck Young Guns Base PSA 10 is up 160% over the last 180 days while his 2015 Upper Deck UD Portraits PSA 10 is up 124% over the same timeframe.
Track your collection and maximize your profit with Market Movers, the hobby's most powerful sports card pricing platform! Learn more here.