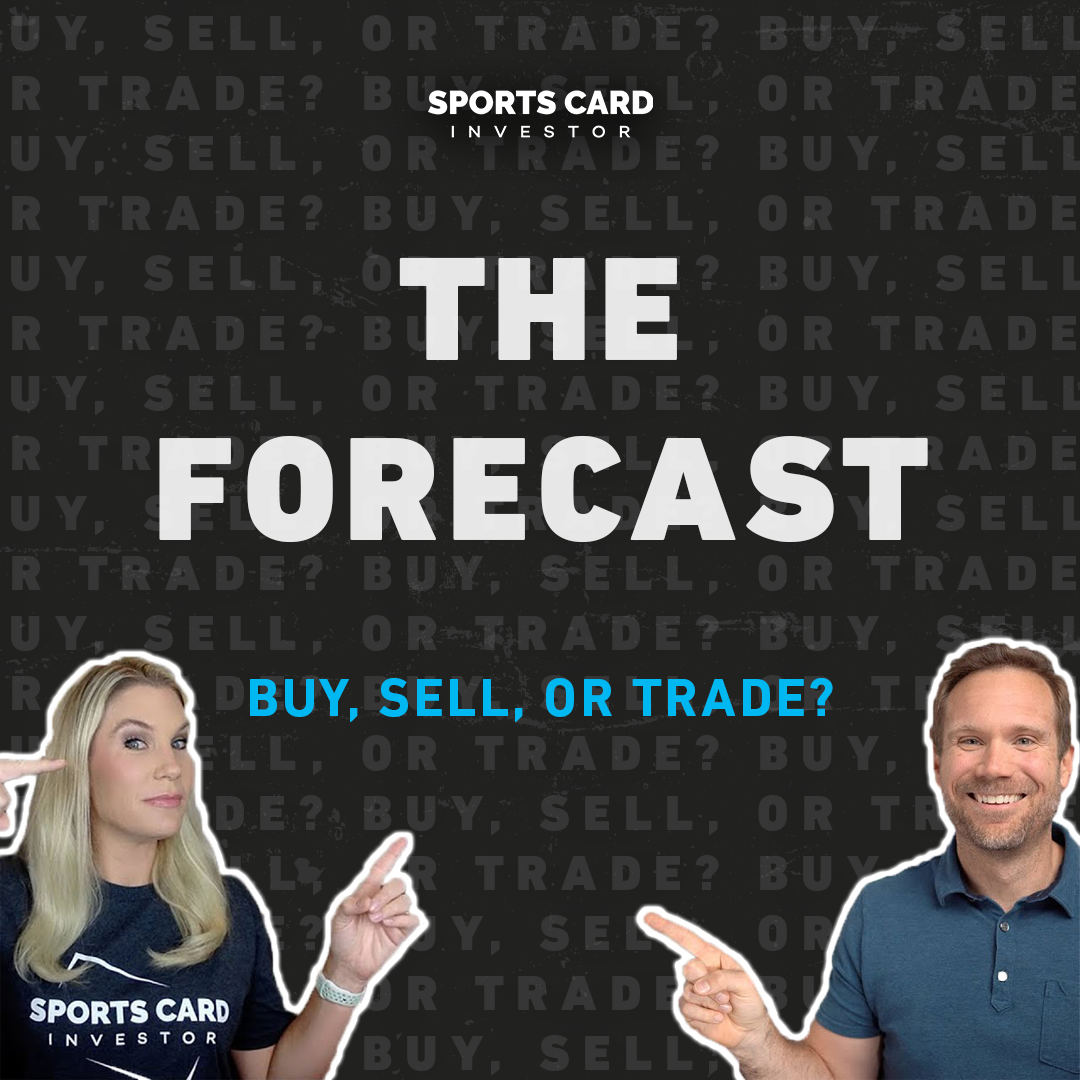 Klay Thompson is still sidelined indefinitely while he recovers from a torn achilles, but is now the time to get in on his key rookies cheap? We cover that and more in this week's Forecast.
Mookie Betts
The Los Angeles Dodgers star finished 2021 with a somewhat down season after finishing second in MVP voting last year. Betts still slashed .264/.367/.487 with 23 HR and 58 RBI, though, and continues to be a strong long-term option.
Betts' most popular PSA 10 in Market Movers over the last 30 days is his 2014 Bowman Chrome Prospects despite being down 15% over that period. His 2014 Topps Update Base PSA 10 is another popular buy, and is up 4% over the last 30 days.
Wander Franco
The Rays were bounced from the playoffs a little sooner than many Franco fans would hope, but the young infielder still did plenty in 2021 to keep collectors happy. Immediately one of the hobby's most popular players, Franco lived up to his massive hype while slashing .288/.347/.463 with seven homers and 39 RBI — that streak where he reached base 43 consecutive games helped, too.
Franco is clearly headed for stardom, though his key 2019 Bowman Chrome Prospects PSA 10 is down 2% over the last 30 days. His 2019 Bowman Paper Prospects PSA 10 has a lower pop count and is up 39% over the same period.
Klay Thompson
Thompson's value has taken a dip in recent months as he's still set to miss a good chunk of 2021 while he recovers from a torn achilles. The Warriors star shooting guard has now missed the last two seasons with major injuries, and his long-term outlook in the hobby is certainly linked to how healthy he stays moving forward.
While Thompson isn't incredibly popular in the hobby, he has a loyal group of collectors that keep his prices relatively high. Thompson's 2012 Prizm Base PSA 10 is down 27% over the last 365 days.
Trae Young
Young gained a lot of new fans during last year's playoff run — shushing Madison Square Garden with a signature win will do that. It's tough to see a lot of growth with his cards, though, with decent prices and high populations for key rookies.
The Hawks star seems poised to make another leap, however, and another deep playoff run or something like an MVP award could start to push him closer to someone like Luka Doncic. Young's 2018 Prizm Base PSA 10 is down 5% over the last 30 days while his 2018 Donruss Base PSA 10 is up 6% over the same period.
Erling Haaland
One of the world's best strikers, Haaland is a major reason why soccer has gained so much popularity in the hobby over the last year. He's managed to hit high prices while playing for Borussia Dortmund, so it's easy to see why collectors are excited about a potential transfer to the Premier League.
Haaland's 2019 Topps Chrome Champions League Base PSA 10 is down 17% over the last 30 days while his 2019 Topps Chrome Champions League Sapphire Edition PSA 10 is up 4% over the same period.
Track your collection and maximize your profit with Market Movers, the hobby's most powerful sports card pricing platform! Learn more here.
Note to readers: If you purchase something through one of our affiliates, we may earn a commission.