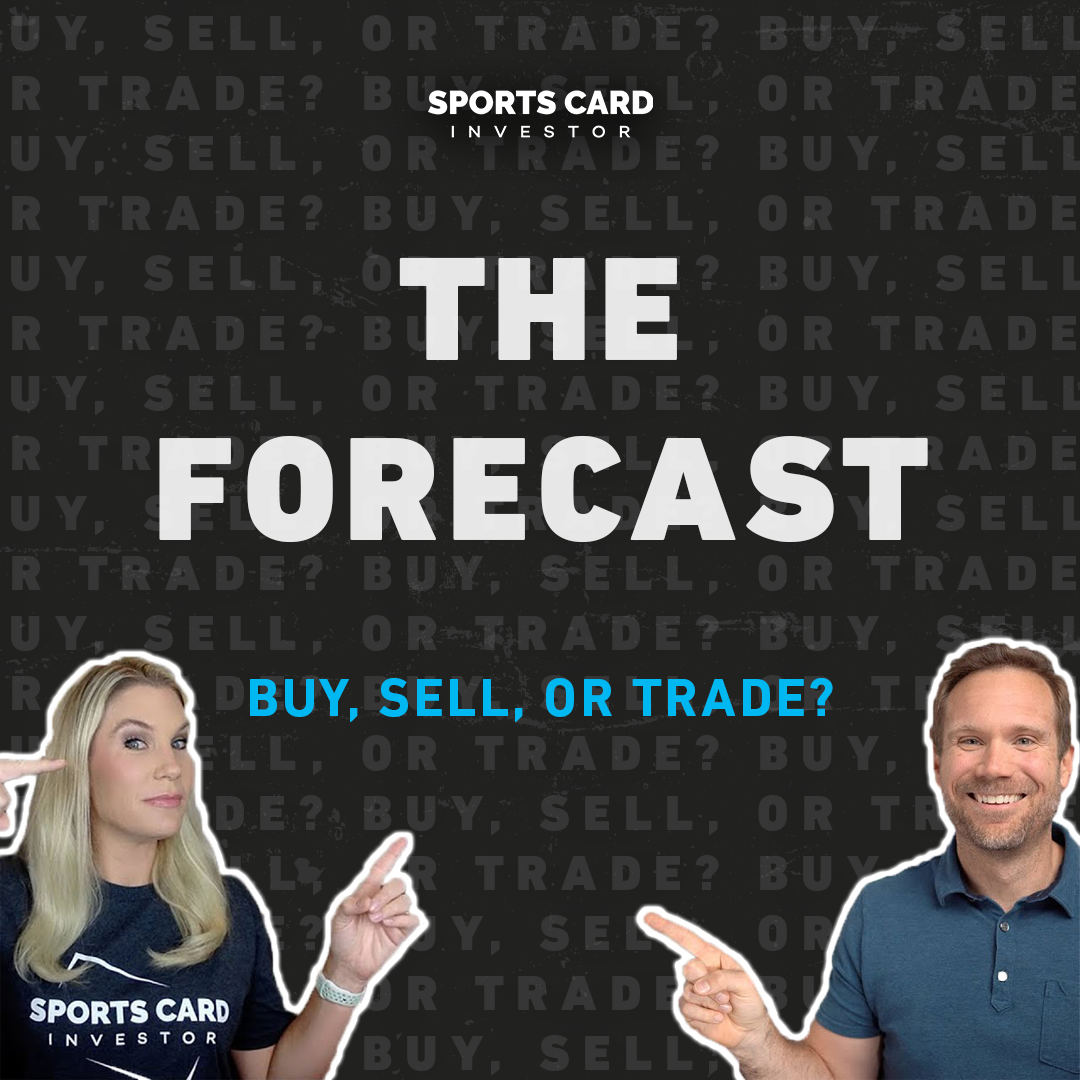 A tough loss to Switzerland bounced Kylian Mbappe and France out of the Euros much earlier than anyone expected, and his card prices have kept falling after the exit. Is it now time to buy the dip on one of soccer's top young stars?
We cover that and more in this week's Forecast:
Kylian Mbappe
One of soccer's top young stars, Mbappe and France's quick exit from Euro 2020 has some fans and collectors frustrated. The French forward's missed penalty kick helped Switzerland overcome a 3-1 deficit, leaving France with a frustrating finish.
After spending some time as one of the hottest cards in the entire hobby, Mbappe has cooled in recent months. His 2017 Topps Chrome UEFA Base PSA 10 is up 139% over the last year, but is down 50% over the last 30 days.
T-Pott's pick: Buy
Joe Mauer
A former MVP and one of the greatest hitting catchers of all time, Mauer presents an interesting case for Hall of Fame voters. Mauer had a strong peak during his career, but many make the argument his peak didn't last long enough — issues with concussions forced Mauer to move from catcher to 1B.
Mauer isn't incredibly popular in the hobby, and only has 45 sales recorded in Market Movers over the last year. His low POP counts can be a good opportunity for those who think he's Hall-worthy, though.
Mauer's 2002 Topps Chrome Base Raw is up 11% over the last 365 days.
T-Pott's pick: Buy
Yadier Molina
Best known for throwing out runners at an incredible rate, Molina's time with the Cardinals is likely coming to an end this year or the next. He's played 18 seasons, all with the Cardinals, and his production has fallen off in recent years.
Molina is likely a first-ballot Hall of Famer, though, so collectors have already started picking up his key rookies before the ceremony. His 2004 Topps Base PSA 10 has a POP of just 186, and is up 115% over the last 365 days.
T-Pott's pick: Hold
Sam Darnold
Unfortunately for Darnold, going No. 1 overall also meant he had to play for the New York Jets. He's finally out of a bad situation and is the likely starter for Carolina in 2021 — that also means he's likely out of second chances.
Collectors have been working mostly on speculation that Darnold can turn things around with the Panthers, but after a small bump around the trade his cards are mostly down.
Darnold's 2018 Optic Base PSA 10 is down 17% over the last 90 days while his 2018 Prizm Base PSA 10 is down 18% over the same period.
T-Pott's pick: Hold
Gary Trent Jr.
Trent Jr. got to take on a bigger role after he was traded from Portland to Toronto, and his role could get even bigger next year depending on what happens this offseason with Pascal Siakam and Kyle Lowry.
He's the typical 3-and-D wing that NBA teams value, so Toronto might have a little competition retaining the restricted free agent. Trent's 2018 Prizm Base PSA 10 is down 7% over the last 30 days.
T-Pott's pick: Buy
Track your collection and maximize your profit with Market Movers, the hobby's most powerful sports card pricing platform! Learn more here.