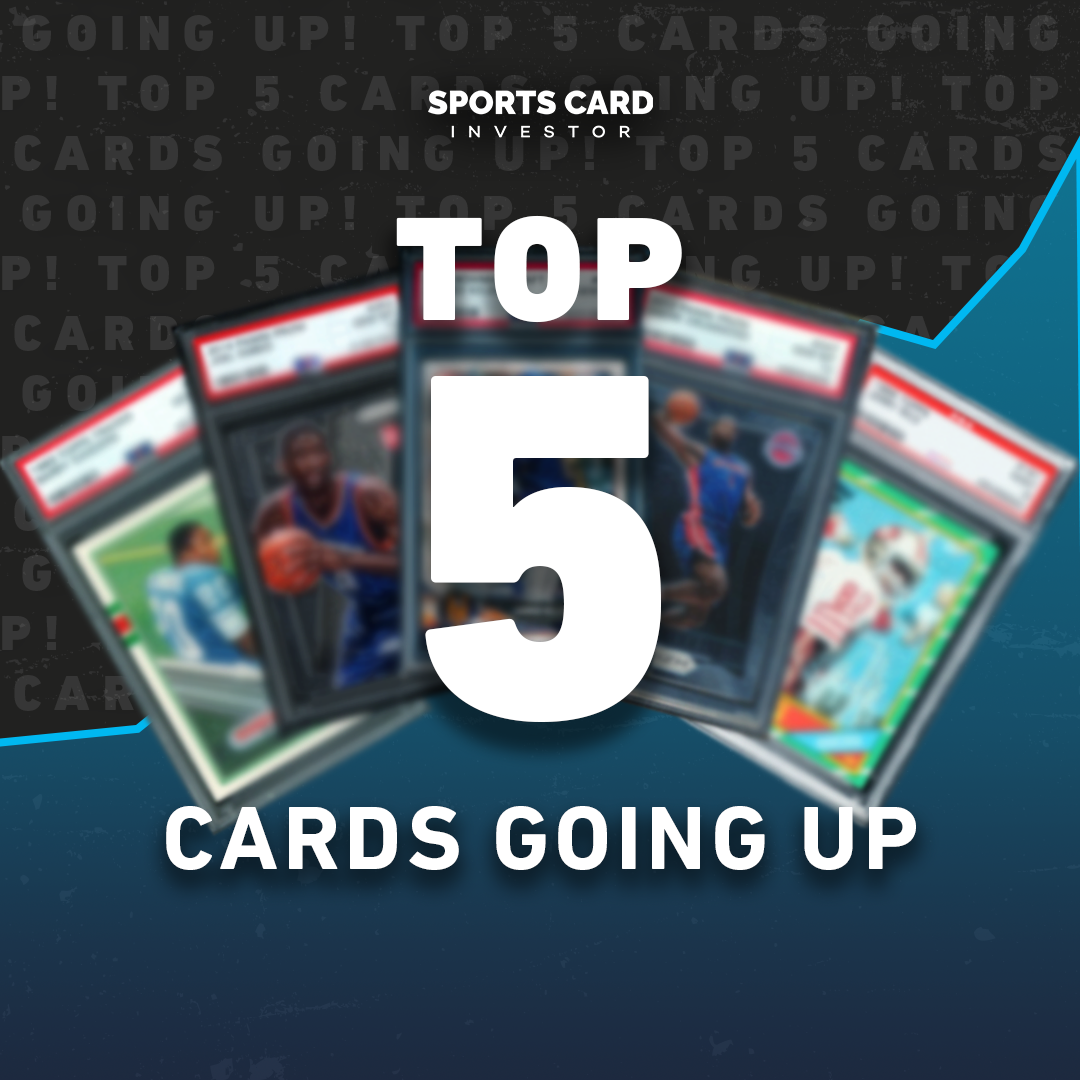 Scoring the lone goal in Chelsea's Champions League win over Manchester City has given Kai Havertz a big hobby bump — but will it turn him into the next great soccer purchase?
Here's a glance at this week's Top 5 Hottest Sports Cards:
5. Vladimir Guerrero Jr.
Guerrero Jr.'s hype started fizzling after two good-but-not-great seasons to start his career in Toronto. He's on pace for a monster 2021, though. His 16 home runs have already topped the 15 he hit in his rookie campaign, and he's putting up career-best numbers in batting average, on-base percentage, and slugging percentage.
Guerrero Jr.'s breakout season has led to his 2019 Topps Chrome Update PSA 10 jumping 64% over the last 60 days while his 2016 Bowman Prospects Chrome PSA 10 is up 50% over the same period.
4. Ja Morant
It was going to be difficult to live up to the expectations that come from beating out Zion Williamson for Rookie of the Year, but Morant has been doing it. He's playing in his first career playoff series, and is just the 4th player in NBA history to score 100 or more points in his first three playoff games.
A great example of color-matching that has become popular in the hobby, Morant's 2019 Optic Blue Velocity PSA 10 is up 76% over the last 14 days.
3. Kai Havertz
Things couldn't be going better for the 21-year-old Chelsea midfielder. Havertz scored the lone goal in Chelsea's 1-0 win over Manchester City on Saturday to take the Champions League, and his prices jumped accordingly.
Havert'z 2018 Topps Chrome Bundesliga Base PSA 10 is up 76% over the last 30 days, but it saw a big jump after his game-winning goal. It started at $169 on May 26, according to Market Movers, and jumped up to $279 the same day Chelsea took down Man City.
2. Austin Riley
We all know Ronald Acuna Jr. is an early favorite for the NL MVP, but teammate Austin Riley has been just as hot lately. Riley was named NL Player of the Week last week after hitting six homers and driving in 11 runs.
He's having a breakout 2021 season after a rough start, but he's putting it all together and his cards are adjusting.
Riley's 2019 Topps Chrome Update Base PSA 10 has jumped 83% over the last 30 days.
1. Phil Mickelson
Golf may still be building popularity in the hobby, but that didn't stop Mickelson's 2002 Upper Deck rookie from jumping after a major win. Mickelson became the oldest major winner after winning the PGA Championship at age 50, and that Upper Deck card jumped right after.
Mickelson's 2002 Upper Deck Base PSA 10 sat around $275 on May 16, but jumped to $630 the day after his win. Overall, that 2002 Upper Deck is up 91% over the last 30 days.
Track your collection and maximize your profit with Market Movers, the hobby's most powerful sports card pricing platform! Learn more here.