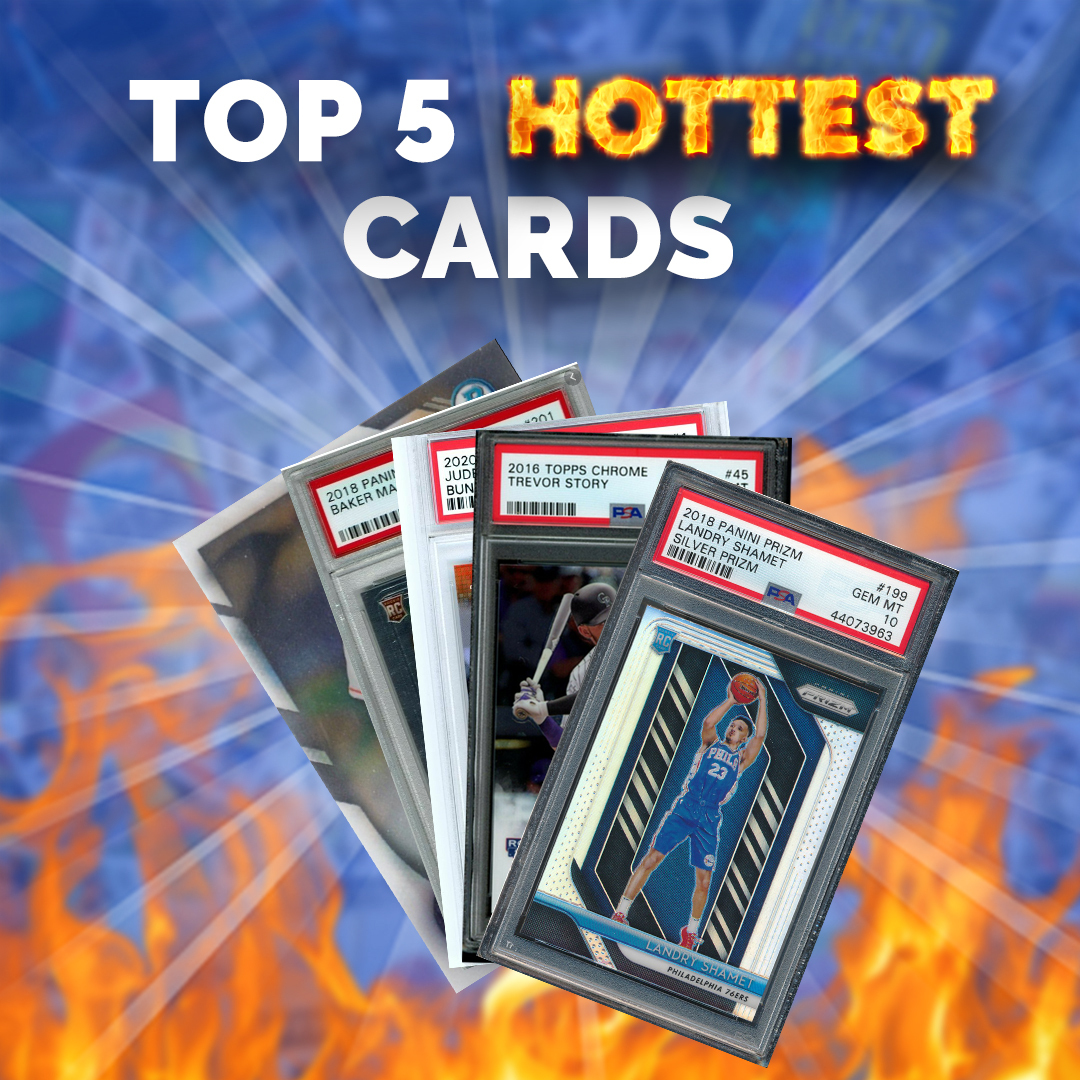 This week's Top 5 Hottest Cards is led by a former No. 1 overall pick and a slick shooting Brooklyn Nets guard — nope, it's not either of the guards you're thinking of.
Here's a glance at this week's Top 5:
5. Baker Mayfield
Collectors are back in on Mayfield after he followed up a down 2019 season with a strong 2020 campaign. The No. 1 overall pick in 2018, Mayfield threw 26 touchdowns and just eight interceptions last season, and his card prices are climbing back up.
Mayfield's 2018 Prizm Base PSA 10 is up 67% over the last 60 days.
4. Trevor Story
Story recently broke out of a power slump with a grand slam over the weekend and now has two homers in his last three games. The Rockies shortstop could be the next middle infielder in line for a massive free agent contract this offseason.
His 2016 Topps Chrome Base PSA 10 is up 81% over the last 60 days.
3. Landry Shamet
Shamet has been in Brooklyn's starting lineup recently with Kevin Durant, James Harden and Kyrie Irving all missing time. The shifty guard has come up big, though, averaging nearly 15 PPG on 40% shooting from 3 over his last nine games.
Watch for a dip when the stars come back, but his 2018 Prizm Silver PSA 10 is up 112% over the last 30 days.
2. Jude Bellingham
Erling Haaland isn't the only Borussia Dortmund star that could be in for a big contract soon. Still just 17, Bellingham has emerged as one of Europe's top young stars and his cards are soaring.
His 2020 Topps Now Bundesliga Base PSA 10 is up 227% over the last 30 days.
1. Joe Musgrove
Most of Musgrove's hype has been around throwing the first no-hitter in San Diego Padres history, but he's been rising for a while now. A revamped delivery has really changed things and his card prices have been benefiting as much as his play.
His 2016 Bowman Chrome Auto Raw is up 338% over the last 30 days.
Track your collection and maximize your profit with Market Movers, the hobby's most powerful sports card pricing platform! Learn more here.