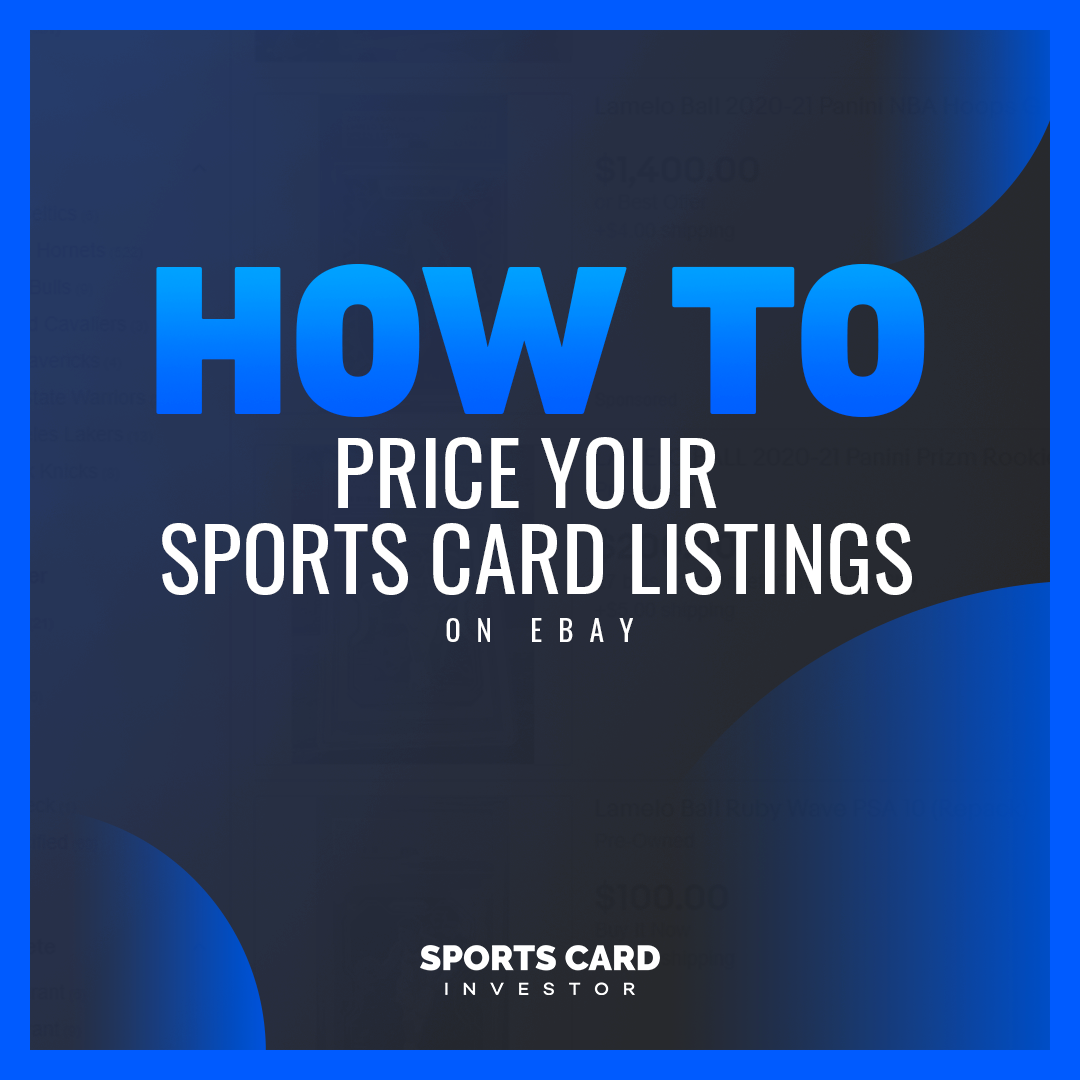 The go-to marketplace for sports and trading cards, eBay is committed to enhancing both the buyer and seller experiences, especially for those who are new to the platform. For that reason, Sports Card Investor has partnered with eBay for a series of articles and videos that address a number of topics that are integral to positive selling experiences.
There are several key steps to selling effectively on eBay, and listing your cards for the right price is one of them. While many sellers keep it simple by starting timed auctions at just $0.99, using Buy It Now allows sellers to pick a specific price.
Pricing your card to sell both quickly and for the right value through Buy It Now can be tricky, but there are plenty of resources to help you find that magic number.
Create an eBay listing using these tips and tricks for an easy and effective selling experience.
Selling Timeline
Pricing your card will often start with how quickly you need to sell. If you need it done fast, landing near the bottom of market prices is a good option. If you have more time to spare, pricing near recently completed sales can sometimes get you a fast sale while also capturing value.
If timeline is of no concern, you can always price your cards near the top of the market. Cards may not sell as quickly, but there's also a chance you get a great return. Turning on Best Offer will also allow you to field offers from potential buyers.
Check Active Listings
A good way to determine current market sentiment is to check active listings for your cards. A simple strategy is to search for your card — make sure everything is correct, from player name to year and product — and sort by Buy It Now and "Price + shipping: lowest first."
This will give you the lowest prices for active Buy It Now listings, and can give you an idea of what the lowest price points could be. Listing near or below these prices can help you sell your cards as quickly as possible.
Use eBay's Price Guide Beta
If you're looking for accurate and comprehensive data, eBay's Pricing Guide for trading cards is a good option. The Price Guide Beta shows recent sales of cards on eBay over a specific timeframe (up to one year). Thanks to eBay market value, you get a very close estimate of what your card is worth today and what it could potentially sell for.
Note to readers: If you purchase something through one of our affiliates we may earn a commission.