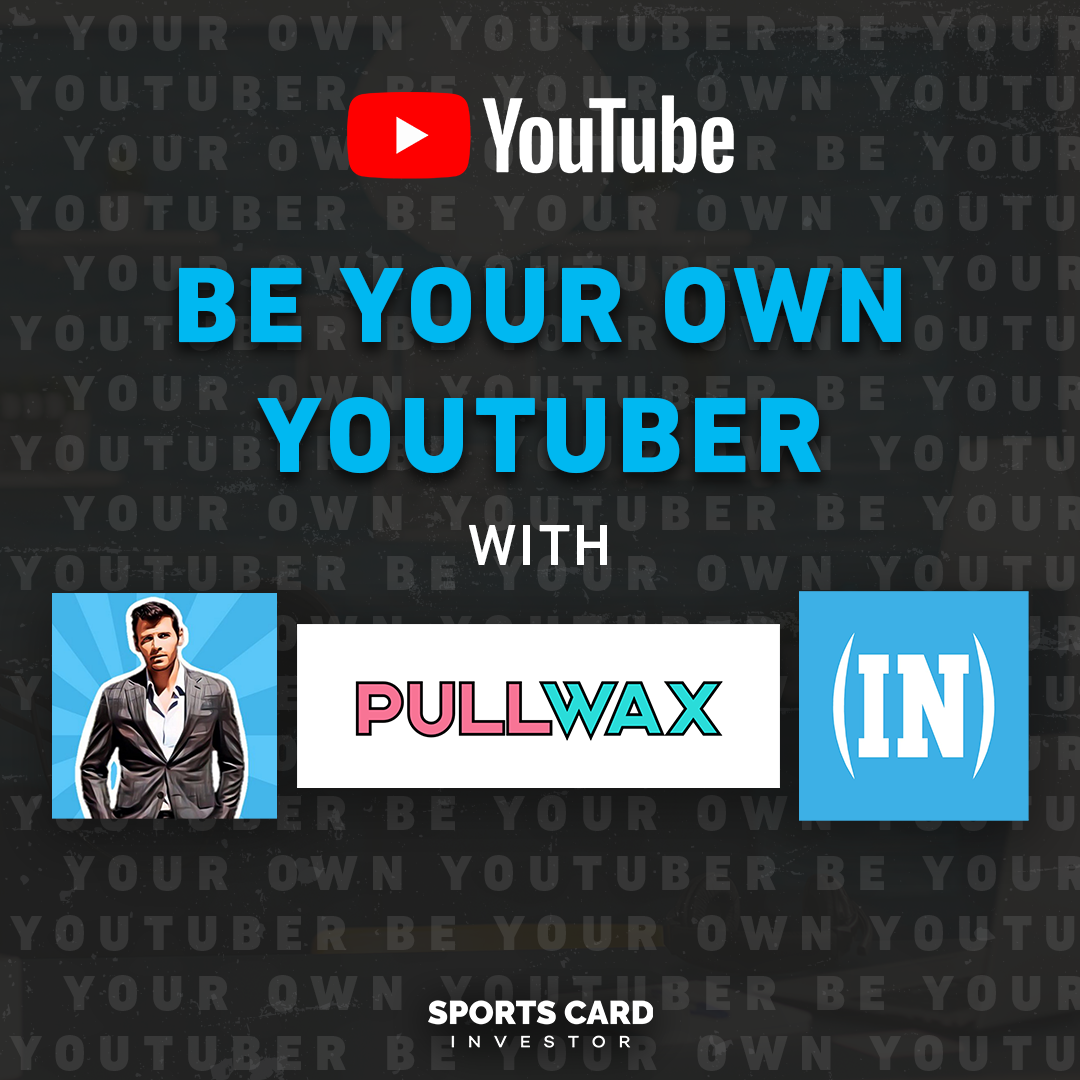 It's amazing to see how much things have changed from What's Inside's first YouTube video back in January 2014 compared to its most recent ones. The debut clip feels like an impromptu home movie, where channel creator Dan Markham and his son, Lincoln, cut into a baseball to reveal its contents. There's no fancy editing or crazy graphics. Just the two fellas, a saw and a ball that's clamped to their kitchen counter.
Seven years later, things have evolved quite a bit for the father-son tandem. Cameras have gotten crisper. Scene cuts are more seamless. Still, the most impressive feature is the number of subscribers to the What's Inside YouTube channel— more than 7 million. Not bad for something that started out as a second-grade science project, right?
"Between Jan 2015 and April 2015, we hit 1,000 subscribers," says Markham, who quit his job in pharmaceutical sales to put his full-time focus on What's Inside, a channel dedicated to seeing what's inside random objects. "The next week we hit 2,000. Fast forward to like July or August that year and we hit 100,000 subscribers. So, it was pretty fast. We hit a million subscribers in December. In one year, we went from zero to a million."
Of course, attaining millions of YouTube followers isn't a realistic goal for most content providers. Some people simply need an audience of a few hundred or a thousand to get their business' message across—and that's fine. Sports Card Investor sat down with Markham and two strong voices in the card-collecting community, The Comeback Card Investor's Brad Jarryd and Pullwax's Michael Vinokur, to learn tips for people thinking about taking their love for the hobby to the next level and starting a YouTube channel.
1. Find Your Niche
When Sports Card Investor founder Geoff Wilson shot videos from The National card show in 2019, hardly anyone else was doing that kind of thing in the hobby. Wilson was providing access to the card-collecting world. He broke down invisible barriers to peek inside the industry. That was his niche. By the time the 2021 National rolls around, however, everyone will have a camera, getting footage of the convention.
To break through the cardboard clutter today, you need to be special. Wilson points to Sasha T's more negotiation-focused card videos or Jarryd's content backed by a career in finance as the kind of niche content that works. So, if you're thinking about starting a card-breaking YouTube channel, great. Rip open 1970s baseball boxes instead of 2020 Select Football. If you're going to vlog, wonderful. Hone in on Minor League Baseball collectibles. Do whatever you want, just make sure you're doing it with a unique lens.
2. Put Yourself in the Viewer's Shoes
Now, let's say you have the general direction of your YouTube channel figured out. Next, comes the all-important job of actually creating the content for it. When this time comes, Pullwax's Vinokur says it's imperative that you think from the viewer's perspective. "Put yourself in the shoes of the consumer," he says. "What do you want to see? Create the content around that."
The Comeback Card Investor's Jarryd adds, "If I was on the other end, what information would I need? What do I need to solve my problems as a collector, investor or whatever you actually are in the hobby?" Our experts agree that, once you answer that question, you'll be on your way to YouTube gold.
"For me," says Jarryd, "it's mostly investors. So, what would sports card investors need right now in the middle of April to be better at their pursuits in this hobby? I would go after that and see what works and what doesn't work. That's where the ideas would come from."
3. Learn to Anticipate
Markham shared a great story with us of how he and another successful YouTuber, The Bucket List Family's Garrett Gee, once collaborated on a piece where they tested and dissected three different World Cup soccer balls. The video was recorded in January 2018. The actual event wasn't taking place until that June. But they had the foresight to put something together months in advance because they knew the demand would eventually be there.
"I watched Google Trends for 'World Cup,'" remembers Markham. "I just kept watching it and watching it. We dropped that video at a time [in the day] I don't usually drop it, but I could tell everything was trending around the world. Within the next week, that video got 20 million views."
When building content, it's fine to have an eye on the present. Markham and Wilson insist there's plenty of value in reactionary videos to timely events. But don't forget about the future in the process. The big event circled on your calendar may not have anything to do with Cristiano Ronaldo or Kylian Mbappé, but there's some happening that's vital to your content that you should already be planning to cover.
4. Become a Source
If you're thinking about starting a YouTube channel, we're assuming it's to discuss a topic you're either somewhat knowledgeable about or at least have a stirring curiosity to learn more from. Other people want to know what you know. Someone has the same questions you do. Have the answers ready or, at the very least, have an idea of how you're going to find them.
"The problem with this [card] industry is that there's no information," says Vinokur, whose Pullwax brand has become a go-to source for straight talk on the hobby. "Everybody wants people to spend but they don't have information on what to buy, where to sell, what to do, how to grade, when to not buy, [how to] rip responsibly. I think there's so much content that needs to be created daily 'cuz there's so much information that people need to learn."
5. Tell a Complete Story
While providing information is key, The Comeback Card's Jarryd doesn't want you to forget about other essential components to quality storytelling. "Most people create content like how-to's and tutorials strictly to educate," says Jarryd. "But education is only one piece of the puzzle. There's also entertainment and inspiration." Jarryd names businessman/social media rockstar Gary Vaynerchuk as one of the best at filling the camera with all three.
"I wanted to be the 'Bill Nye the Science Guy' of sports cards," adds Jarryd, whose videos feel almost cinematic, with a clear beginning, middle and climax to them. "Bill Nye may not be the smartest scientist out there, but he was so good at delivering a message and making science fun. He inspired me to want to know more about science because of how he related to me. If you can do that with your station and just relate on that level, who's going to stop you?"
6. Appeal to the Eye
When we say "appealing," we aren't necessarily talking about the YouTuber's physical attributes—though Brad Jarryd being a professional model certainly hasn't hurt his clicks.
We aren't even thinking so much about the quality of your camera or the lighting on your set right now. Those things will work themselves out once budgets get bigger. What Markham and Wilson are specifically referring to is how enticing you make your work to the masses. "Obviously, your title and your thumbnails are way more important than they should be," says Markham, referring to the preview image that correlates with every video. "Making good content should be the No. 1 thing [but it's not]."
"Get your shock face," says Wilson, who has become a man of a thousand facial expressions for Sports Card Investor's video thumbnails. "You gotta do that game. I know some of you think that's silly and make fun of my thumbnails. Hey, thumbnails make a big difference when it comes to people looking at a sea of YouTube videos to choose from. They click on the one where the thumbnail looks compelling."
7. Be Consistent
This is the one tip that all of our social media experts give. Whatever consistency means for your schedule, be that. If you're going to post once a day, once a week or once every other week, that's fine. Just as long as you keep it up. Viewers are not only looking for good content; they're searching for someone who's dependable, too.
However, "don't try to be a perfectionist [with your posts]," says Pullwax's Vinokur, whose site drops a new video at least once a week. "That's the biggest issue that we deal with. We want to make everything so perfect that we forget to post. I think consistency is the most important. I don't think people will remember your first video or your 10th video. I think they just want to see consistency and that's the most difficult part."
8. Don't Overpublish
While regular content is important, there is a flip side to publishing—doing it too much. You know that frustrating feeling you get from companies that clog up your inbox with emails? Too many videos released around the same time can have similarly negative effects on your channel.
Markham learned this from experience. Back in What's Inside's early days, he would sometimes post four videos in a day. He saw his numbers start to decline as a result. It was too much of a good thing. He realized he had to give his clips room to breathe. His viewers needed some time with each video. He finally understood that he shouldn't overwhelm.
9. Try Not to Obsess Over Views
In this numbers-consumed, like-driven world, it's hard not to panic over pageviews. We get it. We also know it's easy for the What's Inside guy to tell you not to worry about clicks when he's got videos with 89 million views. Of course, he's not worried! But there was a time when What's Inside wasn't producing those kinds of results. Sports Card Investor, Pullwax and every other reputable YouTube channel had to build a base from the ground up, one click at a time.
"The first 30 days were just to put out content and get better at it," says Jarryd. "It's just like a plane taking off. You need 80% of the fuel just for the plane to leave the runway and get into the air. I knew that the viewers just weren't going to flock to my station. However, I needed to start creating content that someone else would find worth watching. They'd say, 'I will watch him for whatever reason.' I knew that it would be a slow crawl." Today, The Comeback Card Investor has more than 14,000 subscribers.
10. Have Fun
No matter what your motivation is for starting a page, if you're not enjoying yourself while you're building it, you probably won't find long-term success on the platform. It'll show. Viewers won't find you authentic and will look elsewhere for their content. But that's not a problem at Pullwax. The smile you see on Michael Vinokur's face in nearly every video is genuine. "I don't ever get stressed because I'm loving what I'm doing," he says. "I really don't feel like I'm working."
The same goes for Sports Card Investor's Wilson. On April Fool's Day 2021, he released a light-hearted video centered around his fictional obsession with New Orleans Pelicans point guard Lonzo Ball. People loved the concept. They commented positively on the production quality and talked about how they literally laughed out loud from some of the scenes. It was a necessary break from ROIs, POPs and the sometimes-stuffy world of card investing.
"Before that video," says Jarryd, "there were smaller, little jokes [on Geoff's other videos], but that was the first one where we're like, 'Okay, here is the image of Sports Card Investor becoming a lot more humanized and lot more relatable.'" In other words, he had some fun.
Oh, and did we mention that the video has also been SCI's most-watched clip of the year?
Track your collection and maximize your profit with Market Movers, the hobby's most powerful sports card pricing platform! Learn more here.