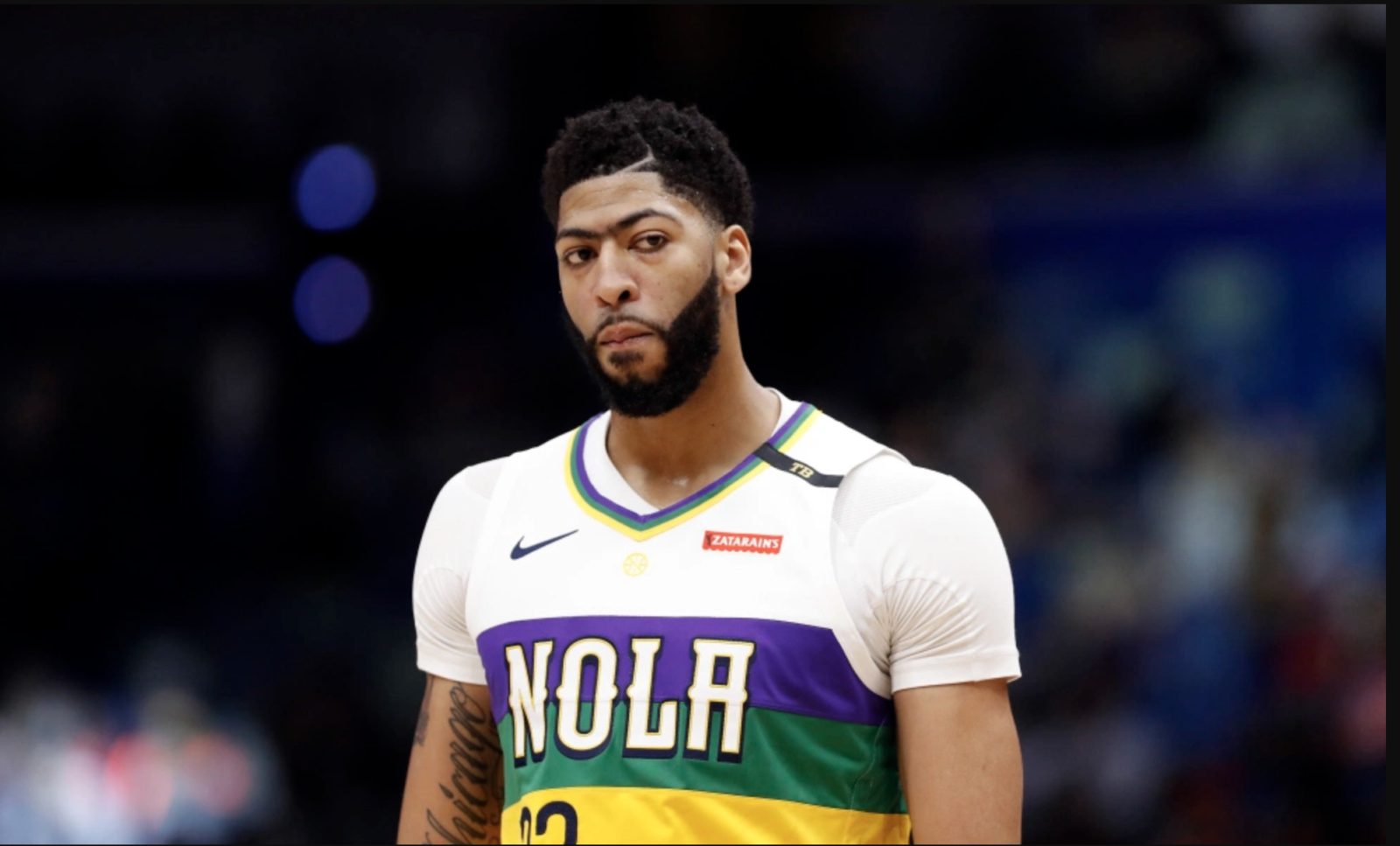 It wasn't much of a secret: Anthony Davis was going to be traded this offseason. That became apparent when the news broke back in January that he was demanding to be traded.
The only question was, what team would trade for him? Speculation was the Lakers, Knicks or Celtics – all major media market teams. Landing in any of those places would have driven up his card values.
GRADED AND RAW ANTHONY DAVIS CARDS ON EBAY
What's surprising is that more sports card collectors didn't see this opportunity earlier. Anthony Davis' prices remained relatively flat until this summer's free agency period started. As soon as the news broke that he was traded to the Lakers, his prices spiked 250% and have remained near that level ever since.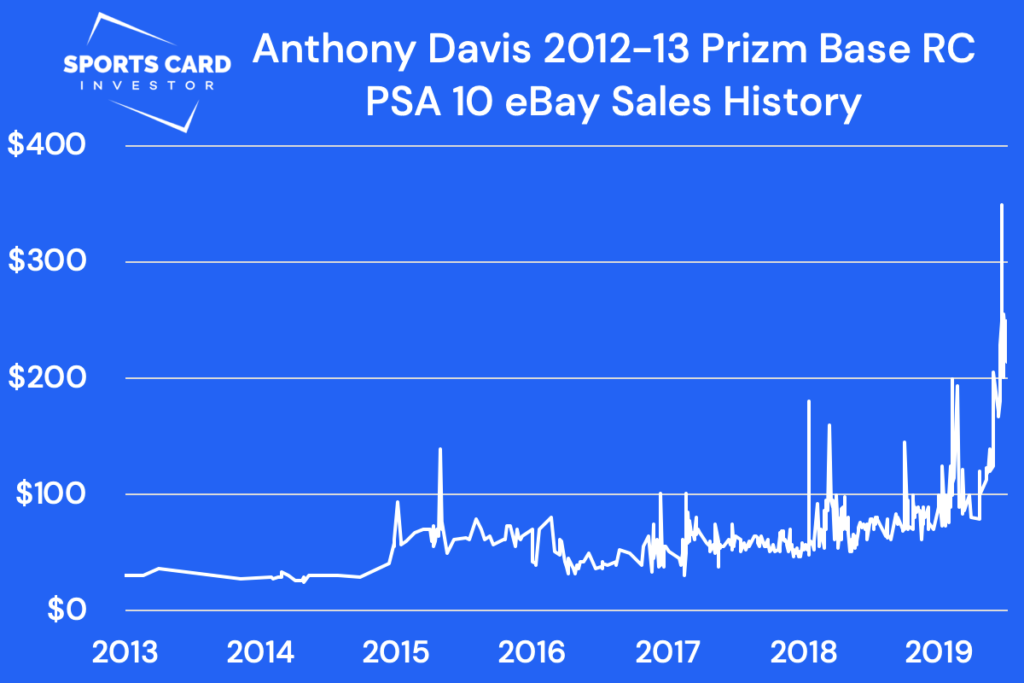 Here's the lesson: If there is a chance an NBA star in a smaller market could get traded or signed by a contending major market team in the offseason, invest in that player before the offseason begins.
What other takeaways do you have from this? Leave your thoughts in the comments below.
Ready to take your sports card investing to the next level? Join our Membership Program now for card picks, analytics, premium community access and much more!