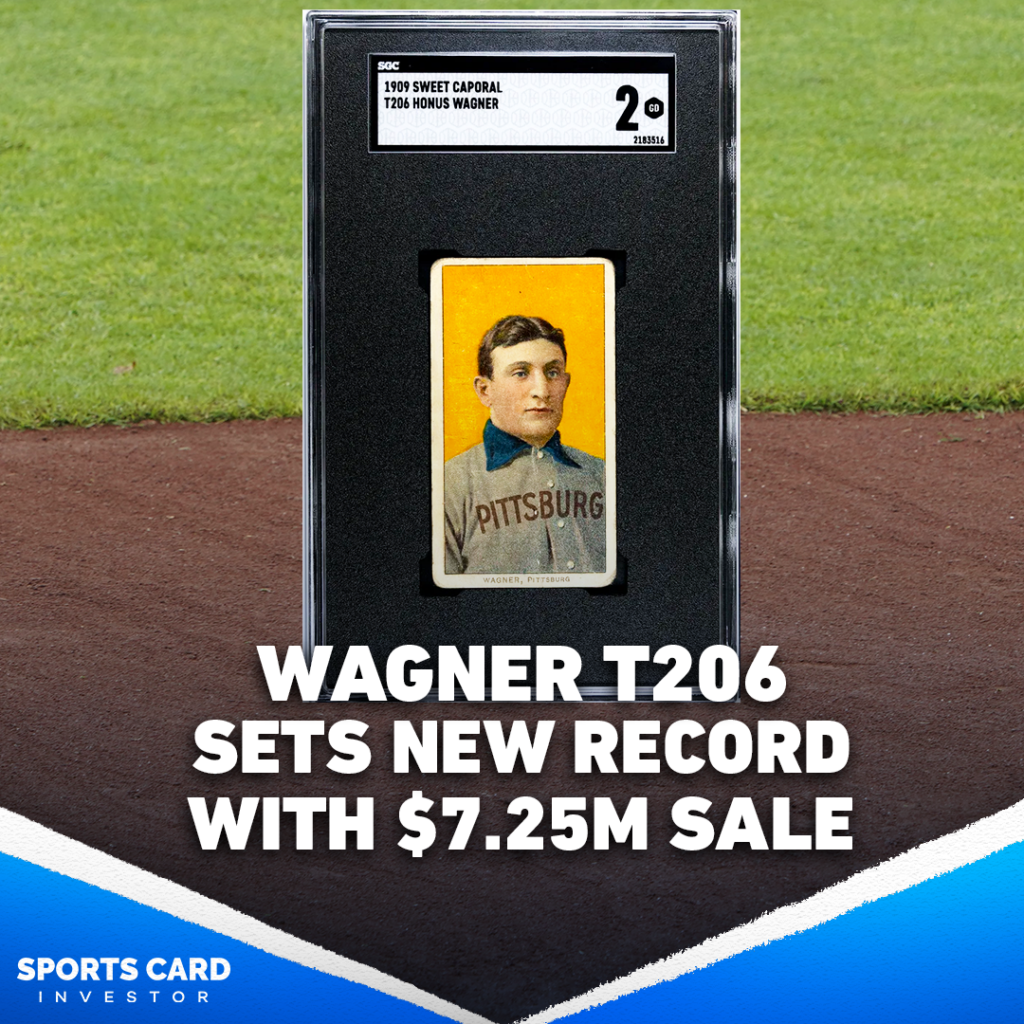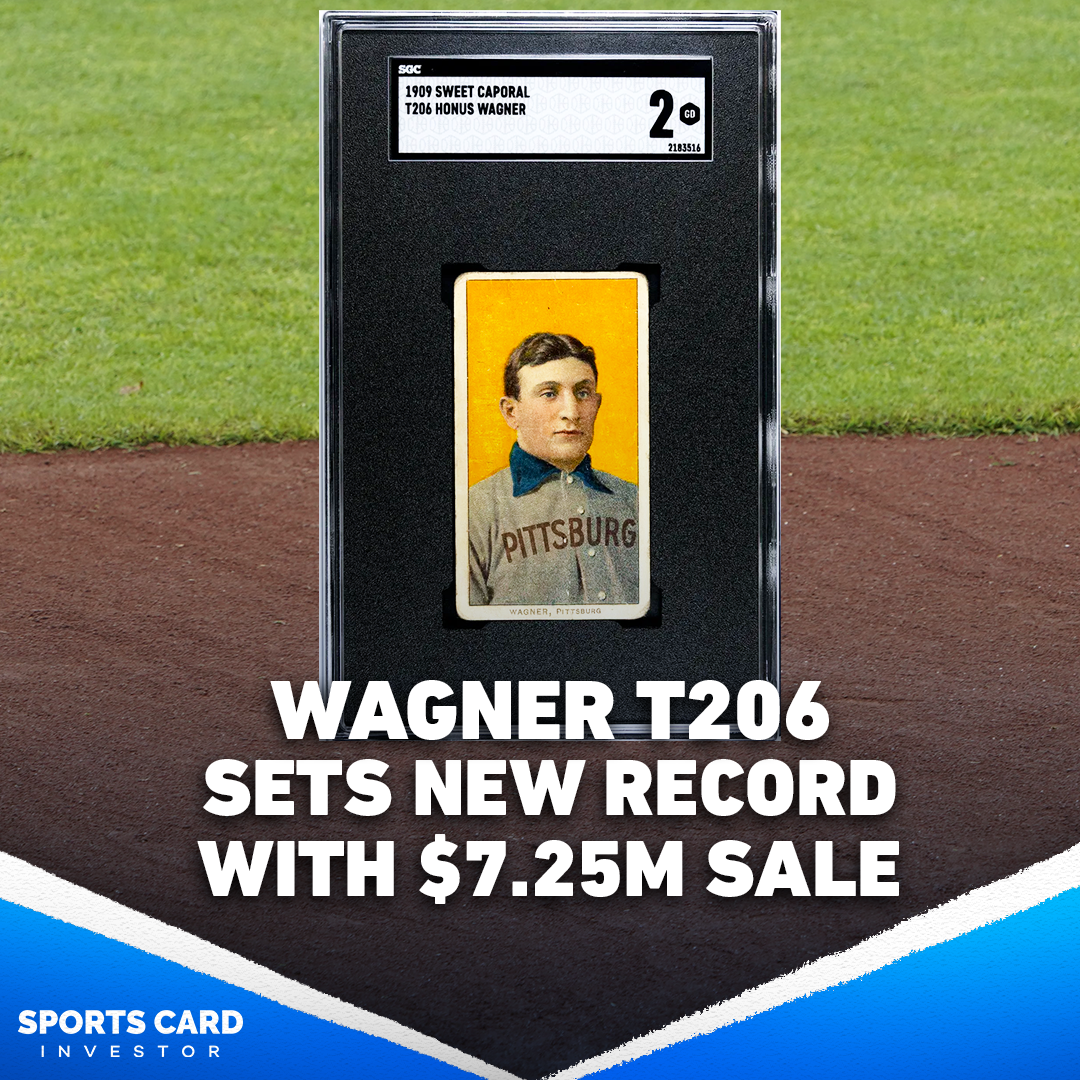 Honus Wagner T206 Sets New Record With $7.25M Sale
One of the hobby's most iconic and important cards has again set the record for the most expensive trading card sale ever.
Goldin Auctions announced Thursday that it helped facilitate a private sale of a Honus Wagner T206 for a record $7.25 million, crushing the previous high.
Graded an SGC 2, this example tops the previous record of $6.6 million that was also held by a Wagner T206. Sold in a deal brokered by Robert Edward Auctions in August of 2021, that $6.6 million Wagner was graded an SGC 3.
"I've been in this business for a very long time and seen a lot of incredible trading cards and pieces of memorabilia, but there is nothing on earth like a T206 card," Goldin Executive Chairman and Founder Ken Goldin said in a statement. "There's a reason why no Wagner card has never sold for less than it was previously purchased for – the card is art, it's history, it's folklore. The T206 is one of the reasons I do what I do and why serious collectors around the world love this hobby so much. To be a part of history and facilitate this record-breaking sale is an honor."
Considered by many to be the most important sports card ever, Wagner T206 copies are some of the most sought-after items in trading cards and memorabilia due to a unique combination of a Hall of Fame player and extreme scarcity.
Issued between 1909 and 1911 by the American Tobacco Company, production of the Wagner was stopped with only about 60 copies known to exist.
There are disputes as to why production was halted, though common explanations range from Wagner wanting better compensation to the star shortstop not wanting kids buying packs of cigarettes to collect his cards.
Because so few Wagners exist, many copies have unique stories or famous owners — hockey legend Wayne Gretzky and Hollywood star Charlie Sheen have both owned the card.
With the Sports Card Investor app, you can profit from the hobby you love by keeping up with trending cards, tracking real-time prices with Market Movers and buying items on eBay. Download the industry-leading app here for Apple or Android
Note to readers: If you purchase something through one of our affiliates, we may earn a commission.