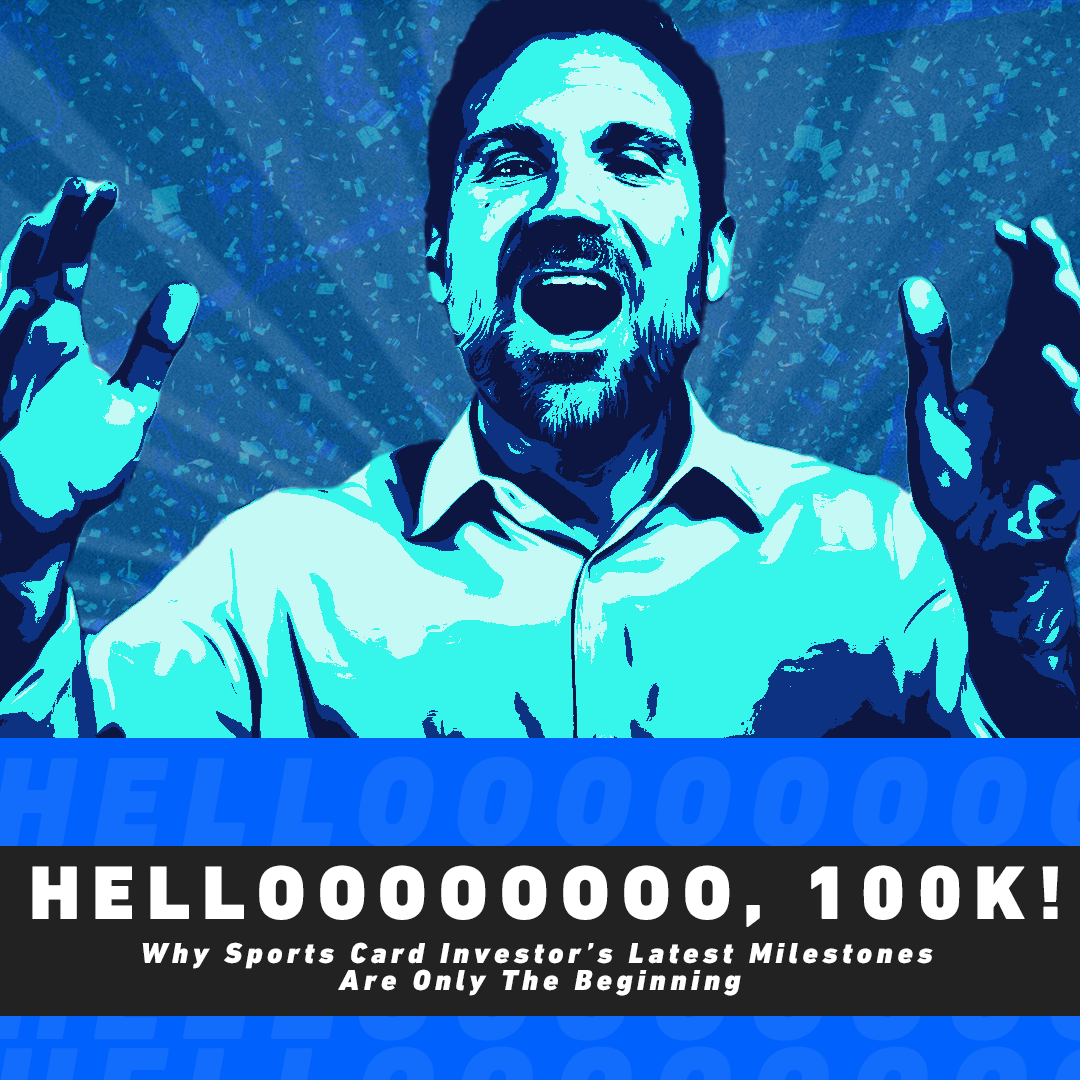 In the span of roughly one July week, Sports Card Investor reached 100,000 YouTube subscribers and topped 100,000 cards loaded onto its Market Movers database. The major milestones show just how popular the sports card brand is today and exactly how far it has come in its two-year existence.
SCI founder Geoff Wilson will never forget that first YouTube video. It was July 20, 2019. Others were breaking boxes online, but nobody on the internet was centering much content around the hobby as a whole. So, Wilson decided to pull his iPad out and change all of that. His set was pretty simple and video edits were solid. And once you realize it was all a one-man show, the clips get even more impressive.
"I think the first episode I put out, I got about 100 views," says Wilson. "And that was because I had posted it to Facebook. Probably, 90 to 95% of those were friends on Facebook. The second episode I put out got 30 views because my friends on Facebook no longer cared about watching it."
It wasn't until Wilson had the bright idea to attend the 2019 National Sports Collectors Convention in Chicago, giving hobbyists not in attendance an inside look at the popular trade show, that things started to change. After he posted a video from the showroom floor, the views took off. Hundreds, then thousands of clicks. Wilson was right — card collectors wanted more.  
Needless to say, Wilson's reach has expanded quite a bit in the last 24 months. He credits good content and consistency as main factors for the growth. "Give yourself a lot of at-bats," says Wilson, who hasn't missed a Tuesday, Thursday or Sunday show taping in the last 18 months. "[This allows] more opportunity for people to find your content and for some of your episodes to really start to take off. That will help grow your whole channel."
Charles Hurley, a gifted videographer and SCI channel subscriber, appreciated Wilson's dedication. "I loved the investing perspective he took on it," says Hurley. "I had a call with him and I was like, 'Who's editing the videos?' He said, 'Oh, I am.' He had been [editing] for six months! He could pay someone to do this, but he's doing it himself until he makes money with it. I was like, 'I wanna get on board with this.'" Wilson agreed and made Hurley one of SCI's first hires.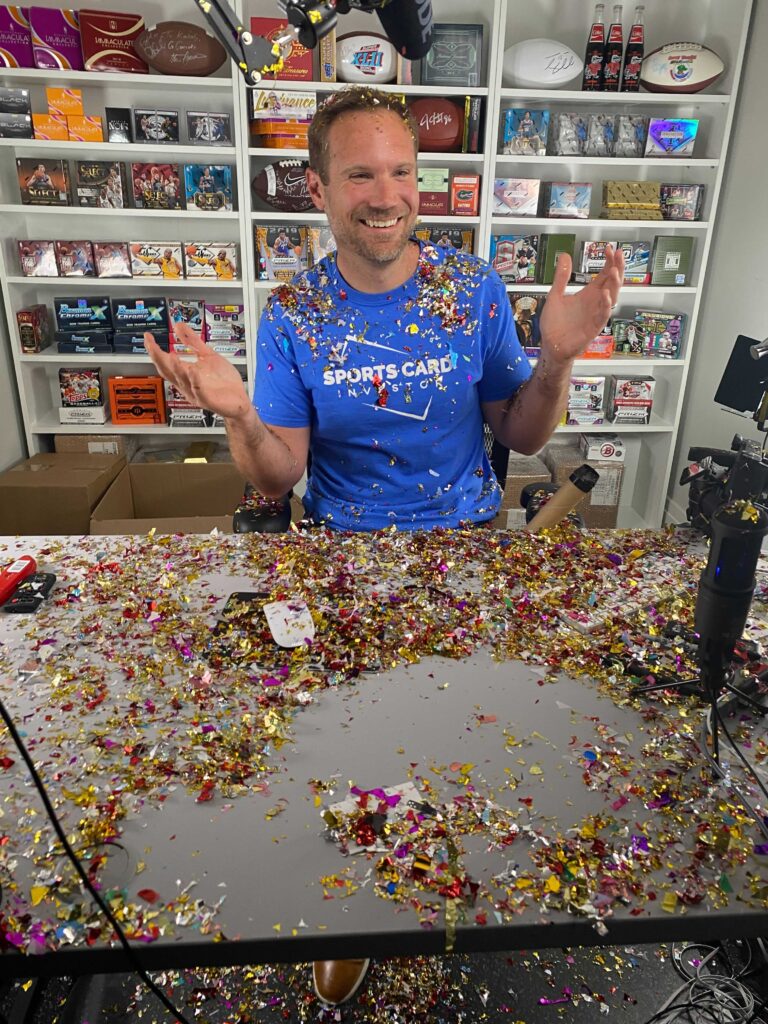 The team has since expanded to include a roster of graphic experts, data dynamos, marketing wizards and professional writers who have only made SCI even more of a force in the card world.
The other reason collectors continue leaning on Sports Card Investor for insight is Market Movers, the powerful pricing database and market intelligence platform. With the app, hobbyists can get quick comps, spot trends in the industry and keep an eye on their collection's overall value.
Zion Williamson's 2019 Prizm Base Raw was the first card loaded into the database. For a while, the system totaled less than a thousand searchable cards. But because of the SCI data and development team's tireless efforts, Market Movers' count reached 100,000 when San Francisco Giants catcher Joey Bart's 2021 Stadium Club Baseball Rainbow Foilboard BGS 9.5 was uploaded in July 2021.
"It's the culmination of a ton of hard work over the last two years," Wilson says of the 100,000-card benchmark. "Not just for me, but for many, many members of our team."
At the SCI office party celebrating the big milestones, champagne was poured and, of course, a few boxes were ripped. But most importantly, new goals were established. "We've agreed that our next celebration will be at 500,000 YouTube subscribers," says Wilson.
That's an ambitious target, sure, but Wilson insists that when you have a good team working in an industry that's only getting started, the numbers prove far less daunting.
"The very fact that we now have 100,000 subscribers and that there are that many people interested in consuming sports card content on a day-to-day basis [is promising]," says Wilson. "These are extremely positive signs for the hobby. And to me, whenever interest in a particular area is high, and people are consuming a lot of content, that means that this is going to continue to grow and continue to prosper."