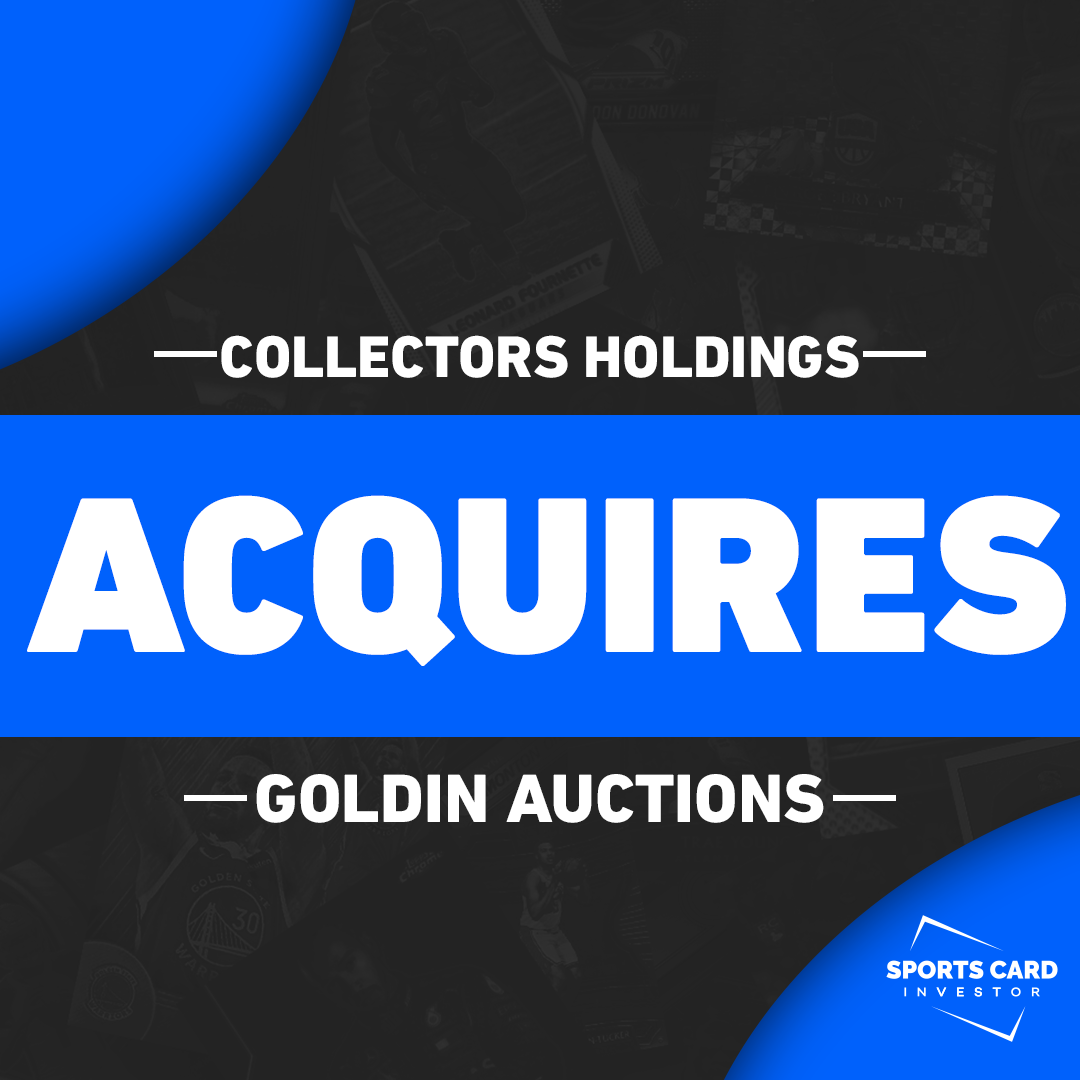 Collectors Holdings, a group owned by Collectors Universe Executive Chairman Nat Turner and New York Mets owner Steve Cohen, announced Thursday that it has acquired Goldin Auctions.
Considered a leading marketplace for sports collectibles, memorabilia, and trading cards, Goldin Auctions was purchased from Founder and Executive Chairman Ken Goldin for an undisclosed amount.
Owned by Turner, Cohen, The Chermin Group, and other investors, Collectors Holdings also owns Collectors Universe, which operates PSA.
Collectors Holdings said in a press release that PSA and Goldin Auctions will both continue to operate independently, with PSA continuing to operate with other auction houses and Goldin Auctions continuing to work with other grading companies.
"We are incredibly excited to join Ken, Ross and the other amazing team members at Goldin Auctions," Turner said in a statement. "While Goldin Auctions will continue to operate independently, we all share the same vision of using innovative technology to enhance and grow the industry for the benefit of all."
The press release also stated that the leadership structure of each company operating under Collectors Holdings will remain the same, with Goldin signing a multi-year deal to remain the head of Goldin Auctions.
"This is my 40th year collecting and selling cards and I still absolutely love coming to work every day," Goldin added. "Everyone in the hobby knows about the explosive growth we're seeing as new collectors have flocked in, including a younger generation and international buyers. There's no slowing down and we have a lot planned that we know every collector is going to love."
Founded in 2012 by Goldin, Goldin Auctions has continuously made news over the last year because of the boom in trading card popularity.
In February, The Chernin Group, along with Dallas Mavericks owner Mark Cuban and NBA stars Kevin Durant and Dwayne Wade, invested about $40 million of growth financing in Goldin Auctions.
In May, Bloomberg reported that the creators behind History's "Pawn Stars" and ESPN's "30 for 30" were teaming up on a reality-tv show that would follow Ken Goldin and Goldin Auctions.
"For me, this is a really big spotlight on the hobby," Goldin told Sports Card Investor in May. "Every time I do a TV appearance, whether it's on a business channel or sports channel or talk show, my No. 1 job is always to bring awareness to the public for the hobby to grow the pie. Obviously, I want to build Goldin Auctions' business, but it's not just going to be Goldin Auctions that gets built."
Track your collection and maximize your profit with Market Movers, the hobby's most powerful sports card pricing platform! Learn more here.