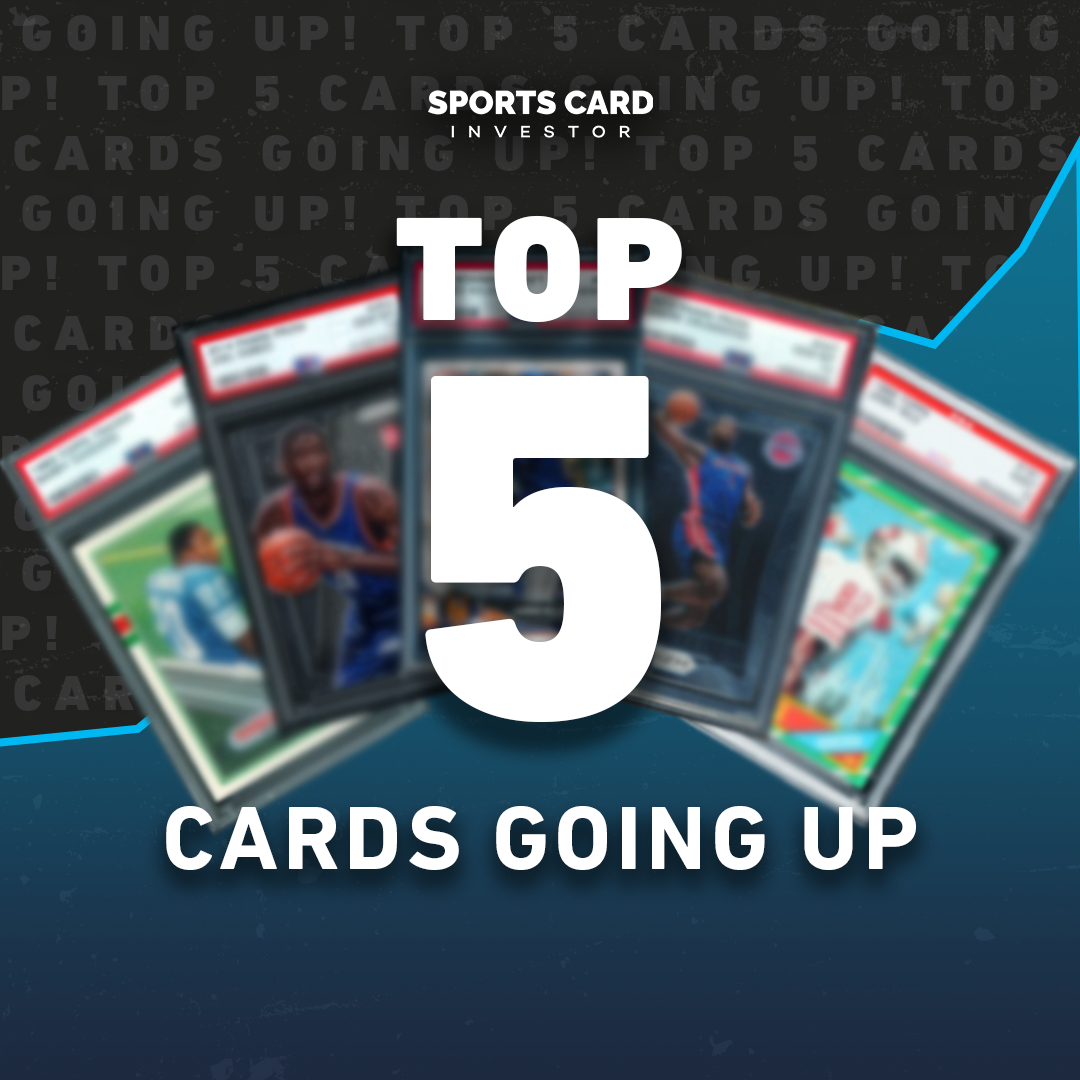 With the MLB season in full swing, Paul Goldschmidt and Trevor Story have both seen big movement in their card markets thanks to outstanding offensive runs.
Read about Goldschmidt, Story and three other trending cards in this week's Top 5 Hottest Sports Cards.
The Seattle Mariners star prospect had a rough start to the season, but he recovered nicely and pulled in AL Rookie of the Month for May after batting .309 with 34 hits. Rodriguez can certainly cruise to an AL Rookie of the Year award, so collectors have been doubling down on some of his key rookies lately.
Rodriguez's 2019 Bowman Paper Prospects PSA 10 is up 53% over the last 14 days on 22 sales.
4. Jaylen Brown
Teammate Jayson Tatum has gotten much of the media attention during the NBA Playoffs, but Brown has been outstanding, too, while averaging 22.7 PPG during this run. Brown doesn't have nearly as large of a market as Tatum, but he does have key rookies from Prizm, Optic and Select.
Recently his 2016 Prizm Mosaic Base PSA 10 has been the key target among investors, with 21 sales over the last 30 days driving the price up 75%.
3. Rafael Nadal
Already one of tennis' all-time greats, Nadal just keeps impressing. He secured his 14th French Open win this past weekend, and now sits at a record 22 Grand Slam titles. The tennis market doesn't have a ton to choose from, but Nadal's NetPro cards are still popular.
His 2003 NetPro Elite Base /2000 PSA 10 has a pop of just 267 and is up 51% over the last 30 days while topping $1,000. The truly impressive part of this card lately has been the volume, however, with 27 of the card's 85 sales in the last year coming in the last month.
2. Trevor Story
Story signed a massive six-year, $140 million deal with Boston this offseason, and so far he's looked like he's worth it. A seven-game stretch with 21 RBI set a record for the most RBI by a Red Sox player over that span since the stat has been tracked, and his card prices have adjusted accordingly.
Story's 2016 Topps Chrome Base PSA 10 is up 225% over the last 30 days on 19 sales.
Goldschmidt recently rode a 25-game hitting streak to an NL Player of the Month award and collectors have noticed. The Cardinals star batted .404 in May to lead all NL hitters while also leading the majors with a 1.288 OPS — driving his card prices up across all PSA 10s in Market Movers.
His key card recently has been his 2011 Topps Update Base PSA 10, which is up 376% over the last 30 days across 18 sales.
Track your collection and maximize your profit with Market Movers, the hobby's most powerful sports card pricing platform! Learn more here.
Note to readers: If you purchase something through one of our affiliates, we may earn a commission.