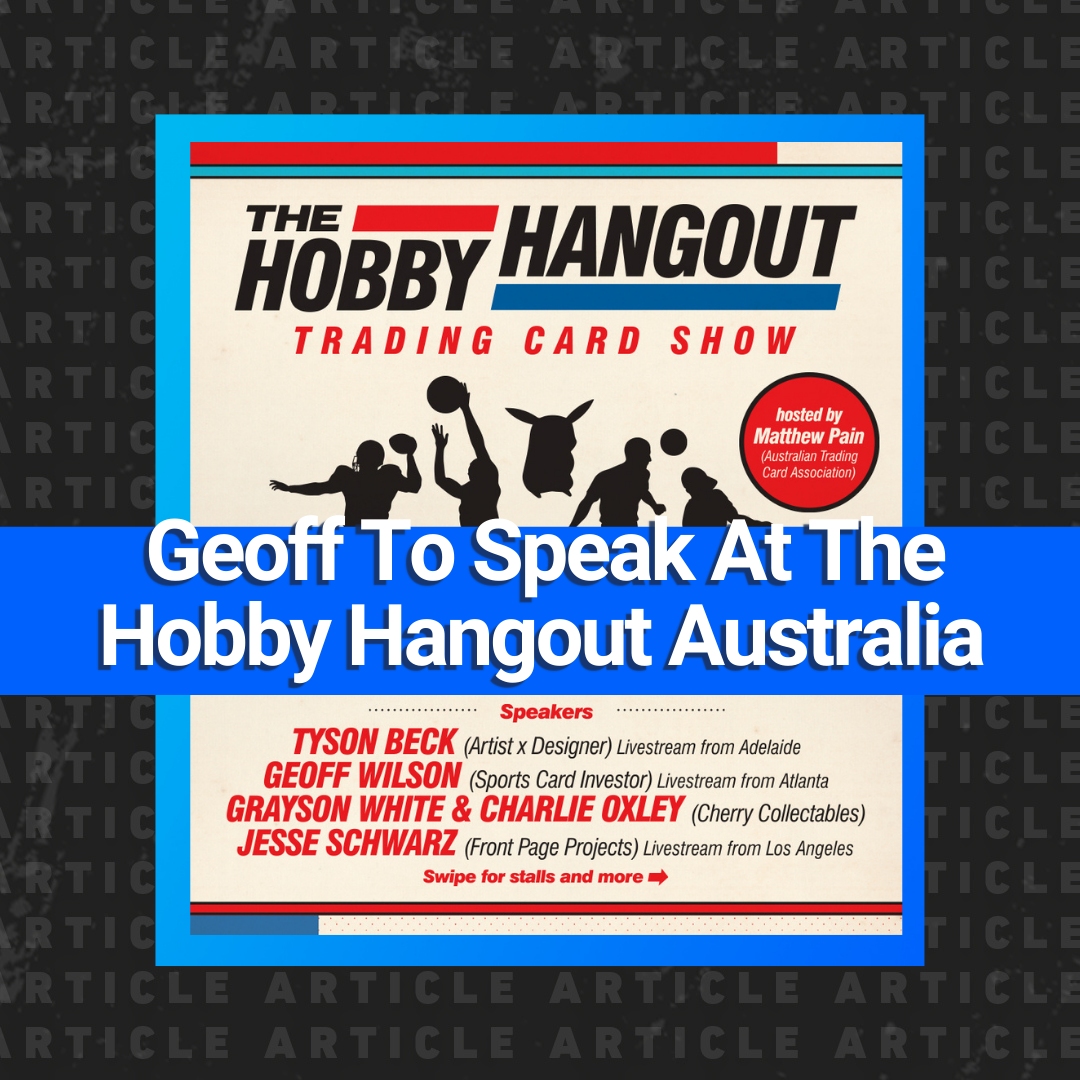 Sports Card Investor founder and CEO Geoff Wilson will be a keynote speaker during next month's "The Hobby Hangout" trading card show in Sydney.
Collectors at the show can expect over 30 stalls featuring cards from the NBA, NFL, MLB, trading card games and more.
Live breaks and dedicated trading zones will be available while a lineup of speakers is scheduled throughout the day.
"I'm so excited to talk about the hobby with an awesome lineup of guests," Wilson said. "I wish I could be there in person, but I'm thrilled to see the growth of the hobby in Australia and can't wait to be part of it in May."
Along with Wilson, speakers include artist and designer Tyson Beck, Grayson White and Charlie Oxley of Cherry Collectables and Jesse Schwarz of Front Page Projects.
"We are thrilled with the lineup of speakers we have confirmed," The Hobby Hangout promoter Andrew Perumalla said. "Matthew Pain from The Australian Trading Card Association will be hosting the event, and we are looking forward to the discussions around each speaker about the current state of the hobby, the rise of NFT's and where the future of the hobby is headed."
Perumalla added that there will be an audience Q&A after each speaker.
The Hobby Hangout is scheduled to start at 11 a.m. local time on May 29 and will be hosted at the University of Sydney's Manning House. Tickets are $29.90 AUD including booking fees and charges.