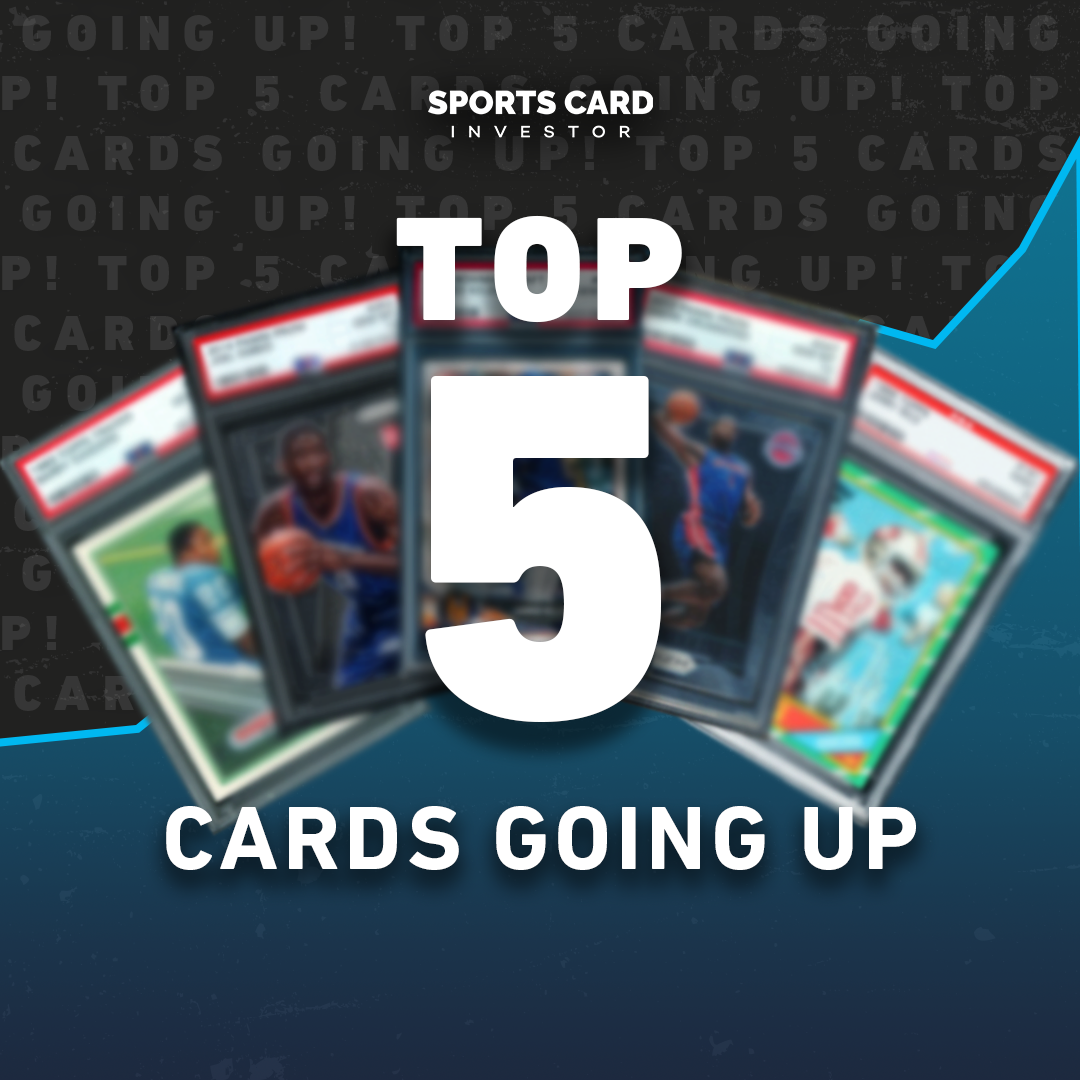 Despite playing in Cleveland, Darius Garland has quickly become a hobby favorite thanks to high upside and cheap cards — at least so far. His breakout 2021 season has driven his prices up big in recent weeks, and he's now among this week's hottest buys.
Here's a glance at this week's Top 5 Hottest Sports Cards:

Despite missing half of last season with an ACL injury, Acuna has remained one of the top buys in the baseball card market. The Braves won the World Series without him, and collectors seem to be expecting Atlanta to get even better next year with him back in the lineup.
Acuna's availability for Opening Day has yet to be determined, but that hasn't stopped some of his key cards from heating up. His 2018 Topps Chrome Update Base PSA 10 has been a popular target, and is up 45% over the last seven days across an impressive 49 sales.
Formula 1 has really taken off in 2021 — on the track and in the hobby. Lewis Hamilton has been the driver leading the way for the sport in the card market, though Verstappen's first World Championship this past weekend has driven his market up.
His key cards have been climbing beyond this weekend, though, and his 2020 Topps Chrome Formula 1 Base PSA 10 has been the key buy. That 2020 Topps Chrome is up 134% over the last 90 days while showing strong long-term growth.
With Derrick Henry currently sidelined, Taylor has continued to make a serious case as the best running back in the NFL. Many of Taylor's key rookies — both Raw and Graded — have been floating around the hottest in the hobby for weeks now, and this week it's been his 2020 Mosaic Base PSA 10.
That Mosaic Base has a reasonable pop of just 232, and has been a low-risk, high-reward play for many hobbyists. Currently up 146%, that rookie has sold 22 times over the last 30 days.
2. Mac Jones
Jones' recent two-completion performance hasn't kept investors from scooping him up when possible. Some of his rookies are currently coming down from incredible highs — his 2021 Donruss Base PSA 10 has sold for over $2,000 recently and is coming back down — while some continue to gain traction with impressive volume.
With PSA's limited availability, many collectors have shifted their cards to SGC for grading. Recently Jones' 2021 Donruss Base SGC 10 made a jump, and has risen 192% over the last 30 days.
Garland has played well since coming into the league in that 2019 NBA Draft class, but he's recently become a hobby favorite because of his high potential and manageable prices. He's been averaging 19 PPG and 7.6 APG in a breakout season, and appears on track to become one of the NBA's top young guards.
While Garland's 2019 Prizm Base PSA 10 has also seen strong growth, it's his 2019 Select Concourse PSA 10 that has exploded recently. That Select Concourse has jumped from about $7 to over $32 recently for a 350% bump, and appears to have high upside with a pop count of just 93.
Track your collection and maximize your profit with Market Movers, the hobby's most powerful sports card pricing platform! Learn more here.
Note to readers: If you purchase something through one of our affiliates, we may earn a commission.