Pittsburgh Steelers linebacker Cassius Marsh and his business manager Nick Nugwynne came up with the idea for Cash Cards Unlimited a long time ago.
NFL money doesn't last forever, so it's important to have an after-football plan.
But it wasn't until Nugwynne rediscovered his now-super-valuable collection of Pokémon cards that the timeline started to speed up.
Despite the COVID-19 pandemic closing or limiting most traditional businesses, the trading card market was booming, and it was time to make their move.
"I think we should do this now," Nugwynne recalls from the deciding phone call. "You know the whole game plan was to open a store when your career is over — I know it's not over yet — but I think we should jump in now."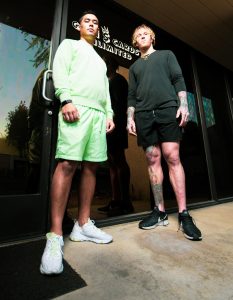 Starting with that Pokémon discovery in September of last year, Nugwynne and Marsh put things together at a rapid pace. Everything from market research to the complicated process of acquiring product and sponsorship deals was done in quick succession.
Nugwynne got the keys to their space on December 15, and Cash Cards Unlimited celebrated a socially-distanced grand opening in February. In about six months, the team was able to plan, build, and open something that has been a childhood dream for Marsh.
A self-described Magic: The Gathering addict, Marsh has had the goal of opening his own hobby shop for years.
"I just love the game and thought it would be a great way for me to spend my time when football is over," Marsh says. "It's just a great way for me to enjoy something that I love and will be able to continue to make money doing."
Marsh's love for Magic is where Cash Cards Unlimited gets unique. A lean 6-foot-4, 269-pound NFL linebacker isn't the typical figure that most people get when they imagine a Magic: The Gathering fan.
But that's exactly what Marsh is.
He collects, builds decks, and has traveled to places like Las Vegas, San Jose and even Prague to compete.
The idea for Cash Cards Unlimited was to have a space where everyone can feel welcome, so it stocks everything from traditional cards like baseball, basketball and football to trading card games like Magic, Pokémon and Yu-Gi-Oh.
The shop's variety of products, as well as the fact that one of the most hardcore MTG collectors out there is also an NFL linebacker, is something that both Marsh and Nugwynne hope will position them uniquely within the hobby.
"I hope to break the stereotype of what TCG collectors typically are," Marsh says. "I think that for a long time it was kind of uncool and I never understood that because (Magic) is so awesome.
"A lot of people I know struggled, and were picked on and made fun of because they were into Magic or Pokémon or Yu-Gi-Oh or whatever. So, I think that it's great that they're getting to experience being on the cool side of things while being accepted for playing a game that they love."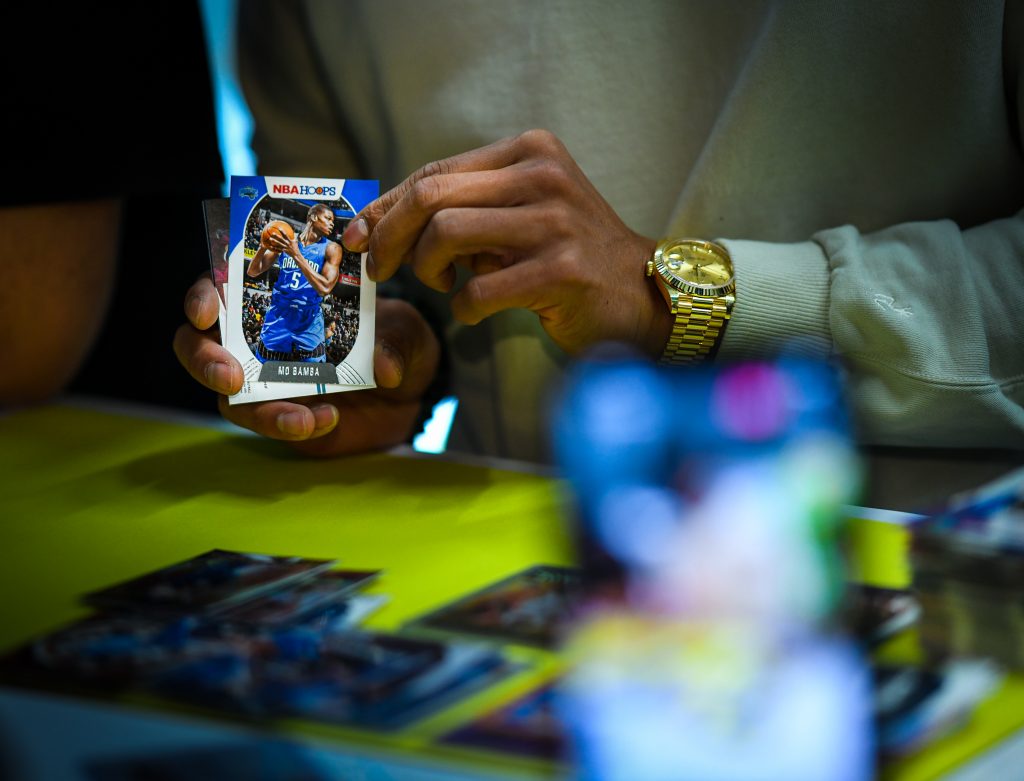 So far the vision Nugwynne and Marsh had for Cash Cards has resonated. Collectors looking for baseball have walked out with Pokémon while someone wanting Magic has picked up some basketball.
They create video content, too, with breaks for sports cards as well as Magic and Pokémon. Marsh and New York Giants linebacker Blake Martinez have even ripped Pokémon live for the shop.
Two NFL linebackers putting their faces in front of the trading card hobby has resulted in other pros reaching out to talk cards. Some want to start investing while others are shy but want to talk about the childhood obsession they never gave up.
Originally just a plan to open a single brick-and-mortar card shop in the middle of a pandemic, Cash Cards has quickly grown into something much bigger.
Cash Cards has already received interest from groups looking to bring it to other cities, and with Marsh's NFL connections, turning Cash Cards into a national brand — or international, if Marsh gets his way — could become a reality much faster than anyone would have expected.
"In five years, I'd like to have a Cash Cards in every big city in the country," Marsh says. "Obviously, we aren't in a place to franchise right now, but we're looking to open locations in Florida, Texas, New York. In five years, though, my No. 1 goal is to have a Cash Cards Unlimited in Tokyo."
"Obviously, we're very new," Nugwynne adds. "We're trying to come into an Old Boys Club-type of industry and shake things up. But I think once people really get to know us, and come in and see what we're doing with the shop, they'll see we're taking the hobby to the next level."
Track your collection and maximize your profit with Market Movers, the hobby's most powerful sports card pricing platform! Learn more here.