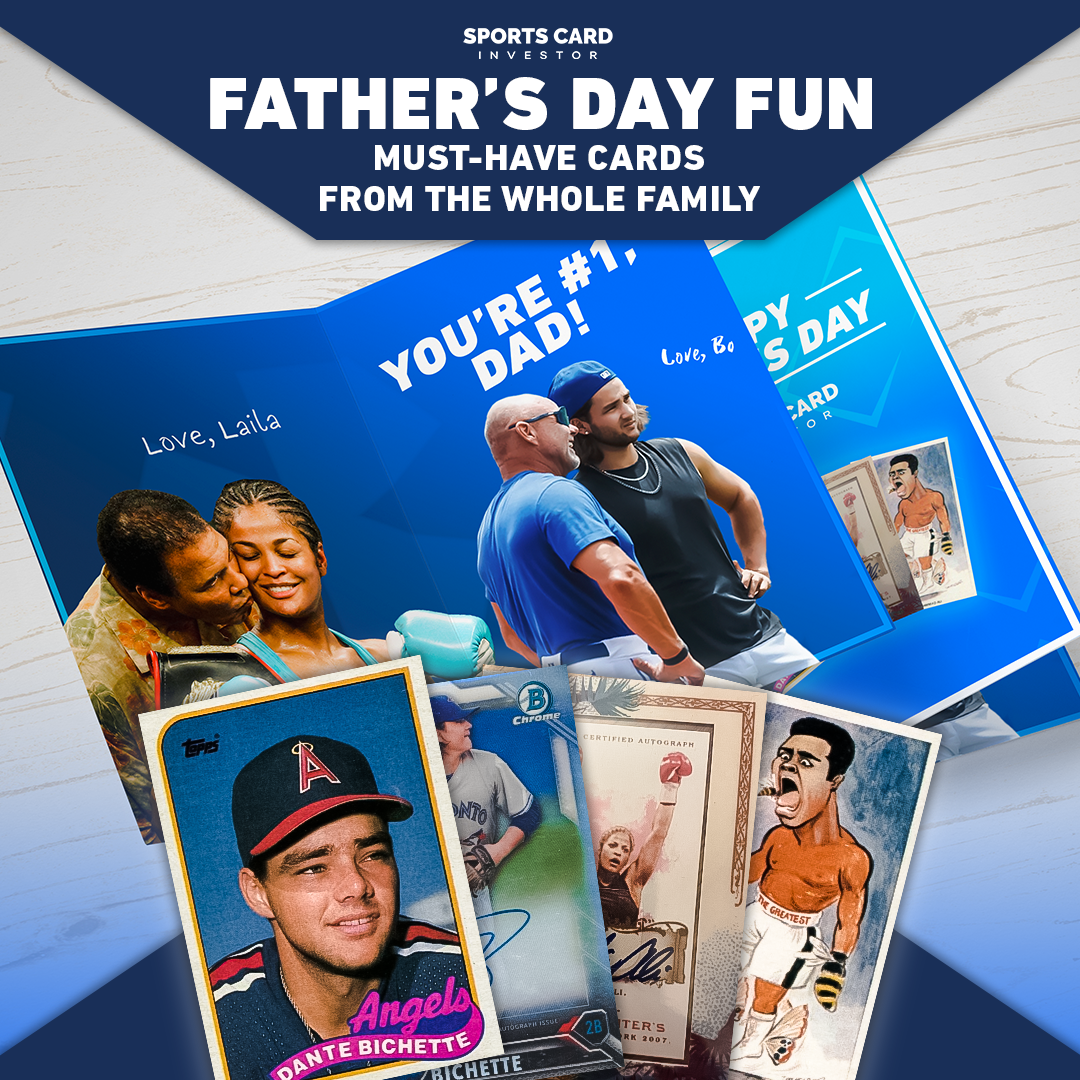 Sonora Smart Dodd is said to have created Father's Day back in 1909 as a tribute to her dad, who took over sole parenting duties of Sonora and her five siblings after their mother died in childbirth. While a largely religious holiday at its inception, the third Sunday in June has grown to include gift giving, Longhorn Steakhouse dinners and greeting cards. Lots of greeting cards.
Funny enough, another kind of card has us thinking about the holiday (June 19) this year—sports cards. Specifically, we want to look back at memorable cards from star dads and their talented offspring. The roundup of collectibles you'll find below may not necessarily represent the athletes' most valuable offerings, but they're certainly important enough for us to reflect on Ms. Dodd's big day.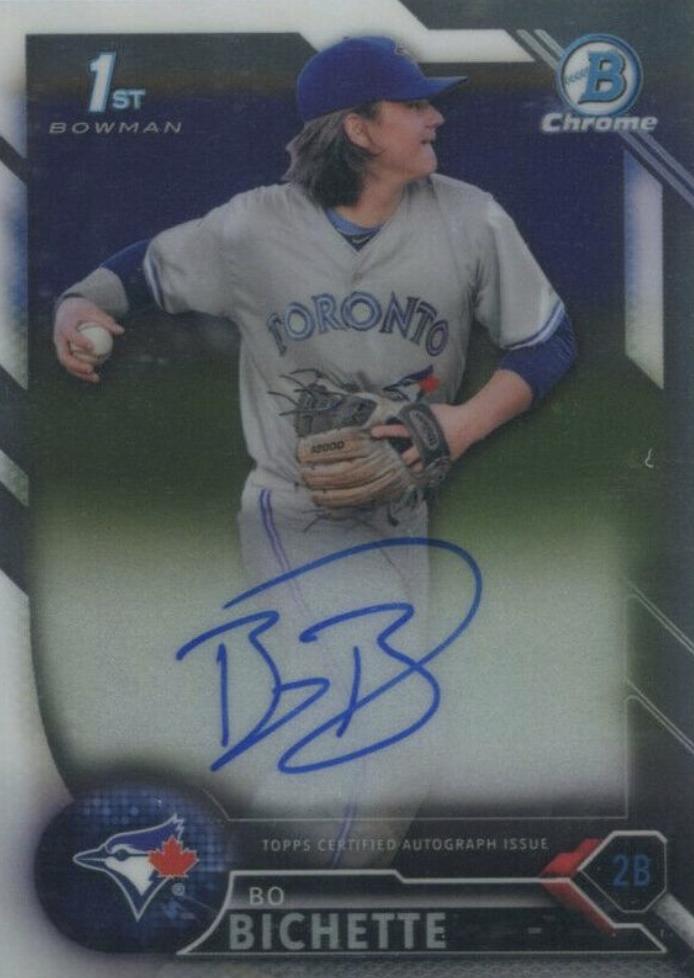 The Bichettes
The Colorado Rockies teams of the mid '90s were a scary offensive bunch. One of the main reasons opposing pitchers quaked in their Mizunos was Dante Bichette, a slugging outfielder who once hit 20+ homers/100+ RBI in five straight seasons. While the hobby hasn't remembered daddy's potent bat particularly fondly — Dante's '89 Topps RC has sold just one PSA 10 on eBay over the past year — it has showered his son, Bo, with love. The steady Toronto shortstop's card catalog is filled with big-ticket parallels, but his 2016 Bowman Draft Chrome DP auto (which last sold for $1,800) may be the one with the most staying power.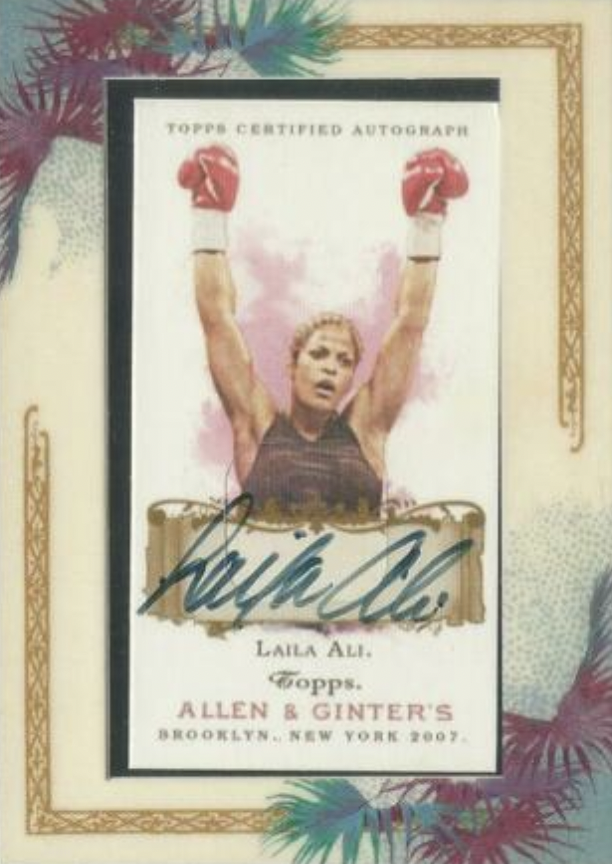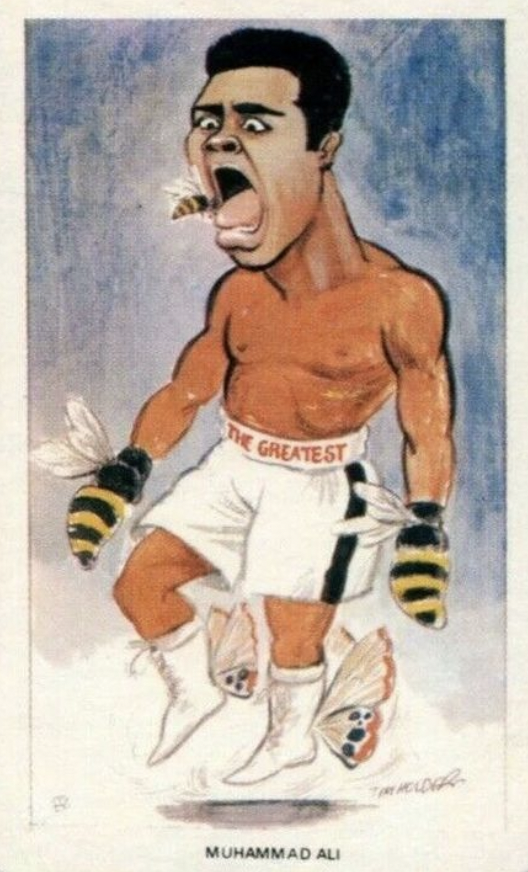 The Alis
It's almost insulting to Muhammad Ali's legacy to attempt to condense his accomplishments into a few sentences. The man was an absolute titan in the boxing ring, in front of a camera and in a public forum for social change. For those reasons alone, almost any memento with his image on it, holds value. This unique 1979 Venorlandus Ltd Our Heroes World of Sport card just happens to hold a lot of value (a March '22 sale went for nearly $1,500). Daughter Laila's boxing career certainly had its highs in the early '00s. Largely out of the limelight now, Laila is best remembered in cards like this 2007 Topps Allen & Ginter mini framed auto, which fetch about $60 today.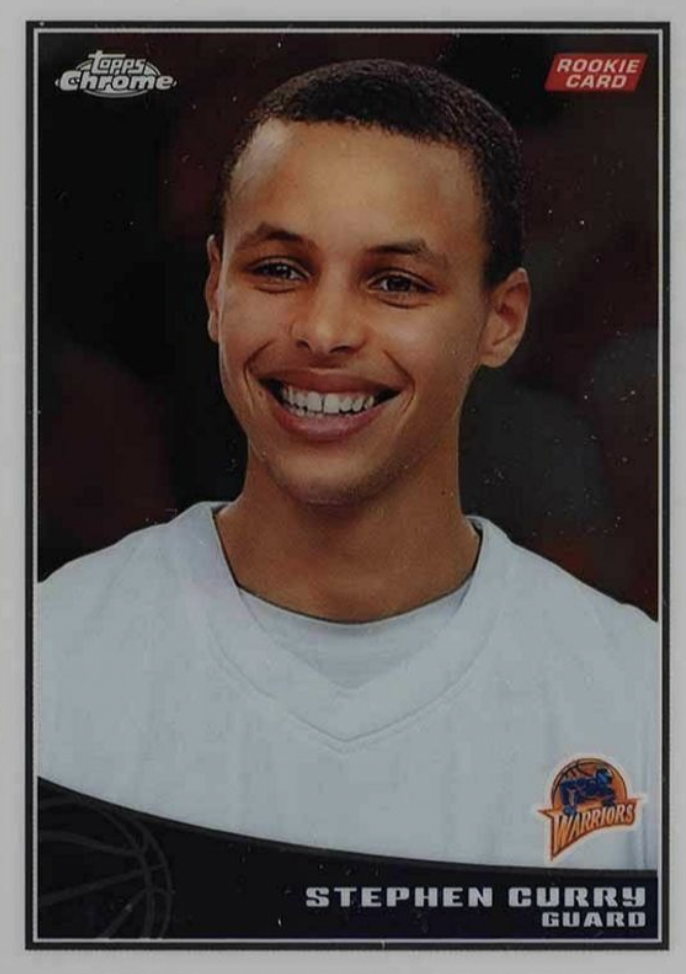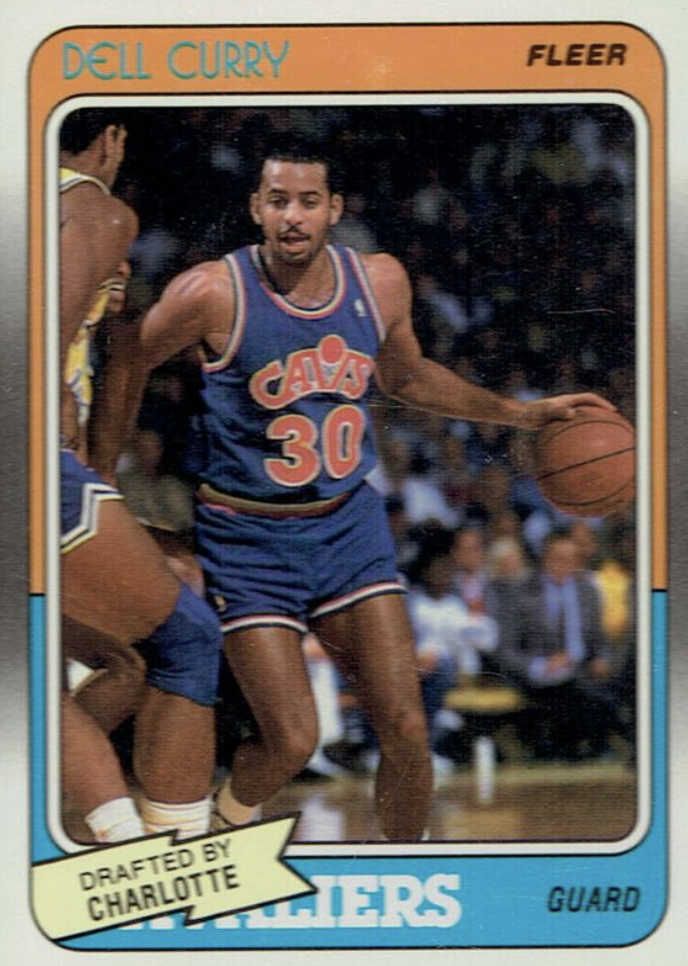 The Currys
Yes, Dell Curry is Steph's dad, but the dude was really, really good at basketball, too. A four-year stud at Virginia Tech, the elder Curry won the NBA's Sixth Man of the Year in '94 and had a six-season run where he averaged 15 points a night. Still, you only want his '88 Fleer RC because of his famous son, right? That's just the kind of influence Mr. Wardell Stephen Curry II has. The NBA's all-time leader in made three-pointers who also has eight All-Star Game appearances and two MVPs, Curry is on the verge of his fourth NBA title. The last three PSA 10 sales of his iconic '09 Topps Chrome have gone for an average of $49,403. Should he hoist another Larry O'Brien trophy, this one (and all his other first-year cards) could reap big benefits.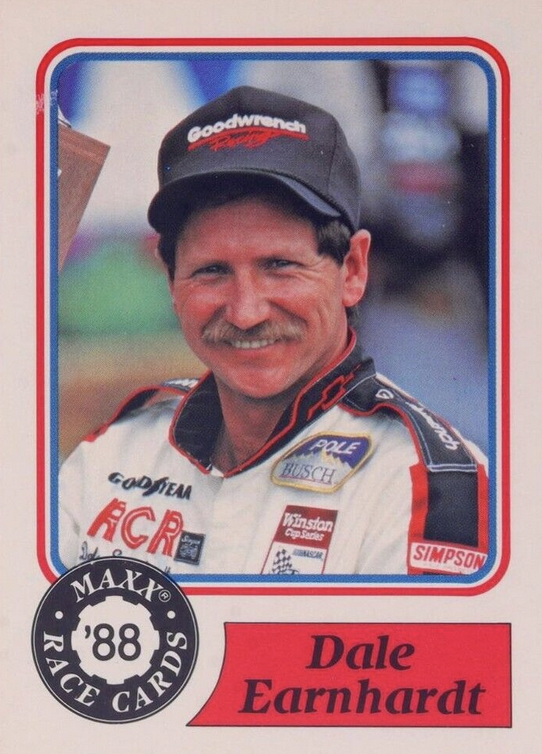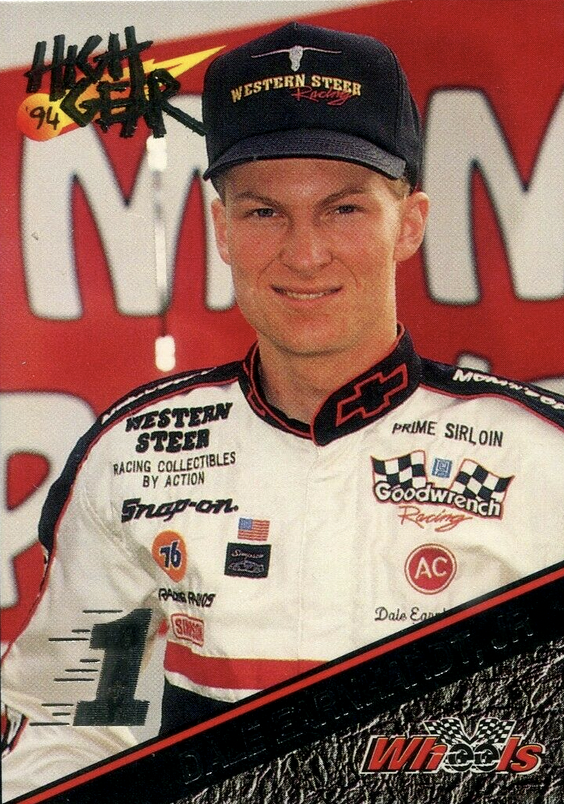 The Earnhardts
When you look at the history of stock car racing, there have been some potent father-son driver combinations. (Heck, in the case of the Pettys, you actually have a successful granddad, Lee, dad, Richard, and son, Kyle, on the track.) But of all the dynamic duos, none has had quite the impact as the Earnhardts. Before Dale Sr.'s 2001 passing, "The Intimidator" amassed seven Winston Cup titles and 76 race victories. Because of this dominance, a pit row of collectors willingly give up $1,100 for his '88 Maxx Charlotte promo card. As for Dale Jr., he was able to swerve from under his father's massive shadow and steer a career that included two checkered flags at the Daytona 500, a busy post-retirement schedule and a card stash that includes this '94 High Gear "Day 1" Variation that revs up about $500 in a gem mint.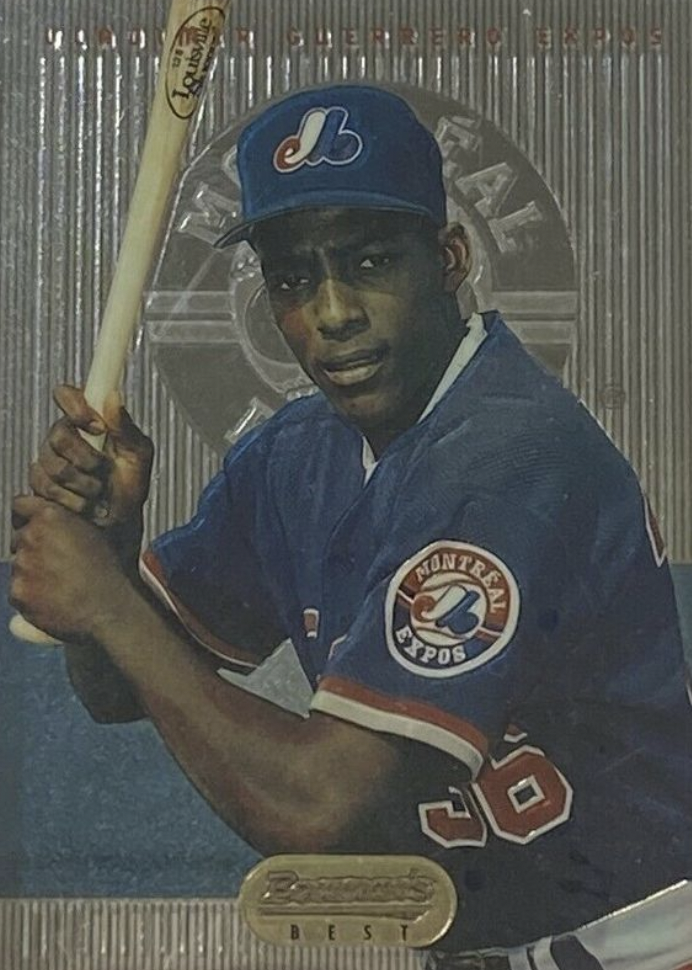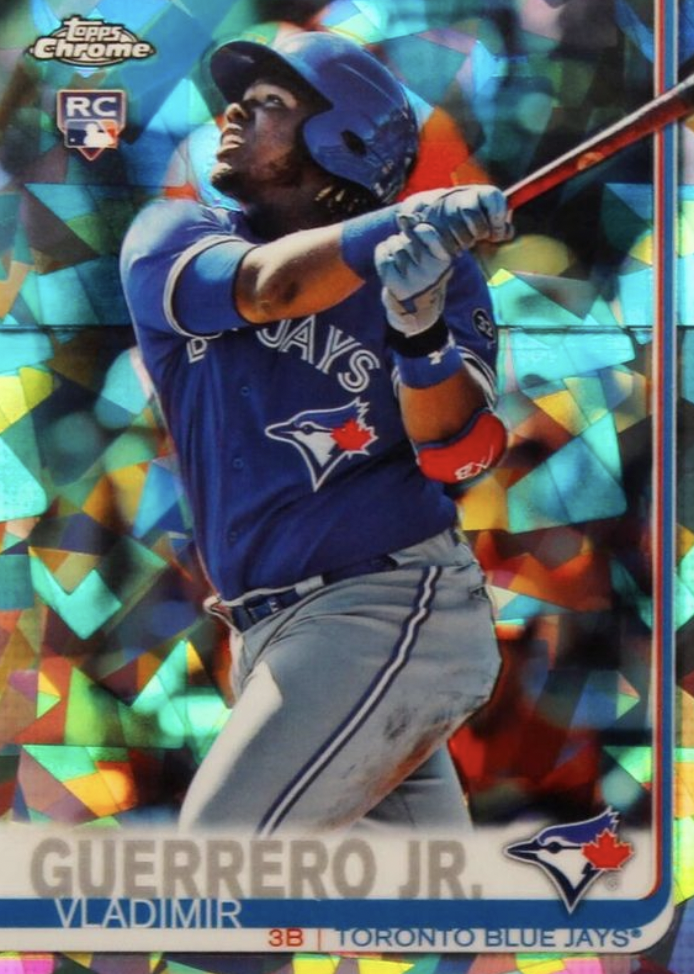 The Guerreros
When you have a minute, type in "Vladimir Guerrero Hitting Everything" on YouTube. You'll find a fun clip compilation of the Hall of Famer making contact with balls thrown in the dirt and hitting eye-level duds over the fence. His '95 Bowman Best rookie was selling for roughly $800 at press time, but videos like this might prove that the man deserves some of the hobby attention his son, Vladimir Guerrero Jr., is presently getting. Not that Junior isn't worthy. A highly acclaimed prospect back in '19, the Blue Jays infielder shook off any perceived pressure and put together a 2021 campaign that nearly earned him the AL MVP. His '22 is off to a good start, too, meaning the colorful 2019 Topps Chrome Sapphire hobbyists are so high on could go even higher before too much longer.
Track your collection and maximize your profit with Market Movers, the hobby's most powerful sports card pricing platform! Learn more here.
Note to readers: If you purchase something through one of our affiliates, we may earn a commission.