East Rutherford, New Jersey's American Dream is a massive retail and entertainment complex covering some 3,000,000 square feet. Inside the mega shopping center that sits less than eight miles from Manhattan you'll find 200-plus stores, a water park, miniature golf courses and an indoor ski slope. If for some reason all of that isn't enough to keep you busy, Rick Probstein might have just the thing that does. On May 13-15, the man behind Probstein123, one of eBay's biggest sports card sellers, will host AutographFest across three levels of the mall.
With an event taking place in such a sizable space, its lineup of celebrity appearances had best be equally impressive. And, trust us, this one certainly is. From Ric Flair and Allen Iverson to Mariano Rivera and Mike Tyson, the list of legends Probstein's team has slated to sign cards and collectibles over the three-day show is crazy. And on top of the ridiculous roster of athletes, AutographFest promises giveaways, interactive stages and 300 card dealer tables, too. Before the lines start wrapping around Cinnabon, though, SCI sat down with Probstein to talk about putting the big event together while running a huge online business at the same time.
What do you love most about collecting?
I've been doing it since I was a little kid. Obviously, now I'm just not a collector; I'm a big dealer. What's great about our industry is seeing people that are passionate about either their team, their favorite player, a certain year or a type of collection. It's something that people can be passionate about. There are 500 different things, if not more, that you can collect.
How were you introduced to the hobby?
I started doing card shows when I was 11 years old. I made $35,000 as an 11-year-old. I've been doing it for a long time. I started opening packs when I was six, seven years old. I was trading with kids in my neighborhood. And then I started doing card shows very early on. I've been deep in it for a long time.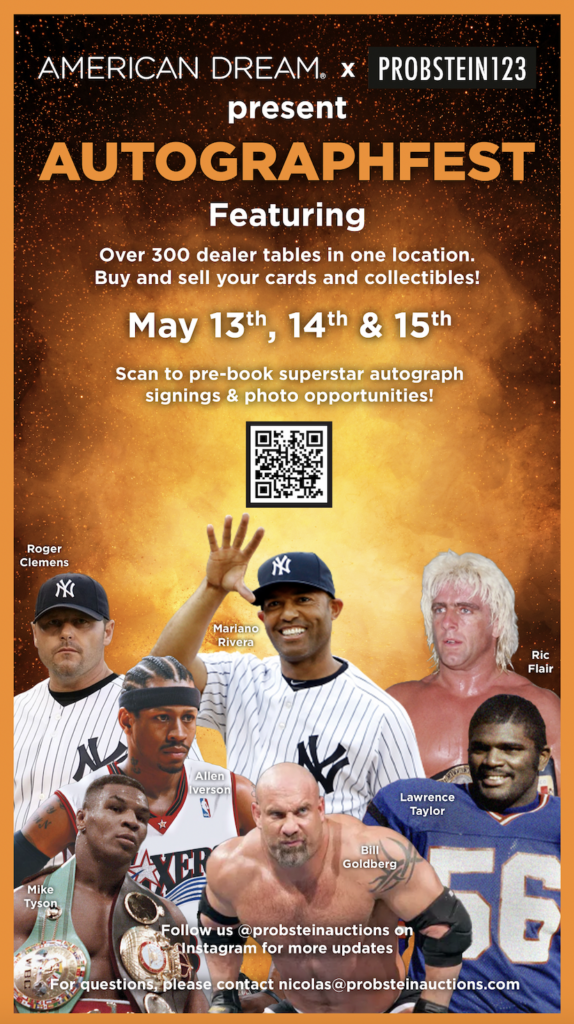 You successfully made the transition from card shows to online sales. How did your business build this massive online presence?
It just got bigger and bigger every year. We're doing $160 million a year now in sales. It's no longer in my basement. We have a staff. But for me, part of the reason I'm doing the show is getting back to my roots. I still think the in-person interaction, especially with younger generations, is crucial to our industry. And we're going to have a very big focus on the kids and the younger population at this convention. There's going to be many things that are geared towards them specifically. I think it's gonna be a huge difference maker for the younger people who come out. They're gonna get the [collecting] bug after they come to this convention.
How long has AutographFest been a dream of yours?
I've always wanted to get back into the shows, but I've just been too busy. And then I was like, "You know what? I'm gonna hire a couple people and let them do their thing [with organizing the show]." I've been very involved in every detail, but I do have people that are running the show for me because we're still auctioning 800,000 items a year. That's very time consuming. I'm still doing my day job, but I'm interacting with the people that are leading the project for me. And so far, they're doing a good job. We've already invested over a million dollars, in terms of the people that we're bringing in for autographs.
The roster is incredible.
And we're still adding names. Yesterday, we picked up Carli Lloyd, the women's soccer player. We don't have a lot of people that are going to be crazy interesting for the 14-year-old girls right now, but every 14-year-old girl is going to want to meet Carli Lloyd. She's equally as important as Mike Tyson or Roger Clemens.
How did you go about building this lineup of athletes?
The reason why I wanted to do it, and how I knew I could do it, was that all the people who were handling the athletes, they're all selling through us on eBay. So, we're literally one phone call away from whatever athletes that we want. So, when a guy does a deal with Shaquille O'Neal — we didn't pursue Shaq on this show — we're selling his jerseys on eBay. So, we already have established relationships with dozens and dozens of people who are handling all the athletes. So, for us, we're literally one phone call away from putting together whatever we want.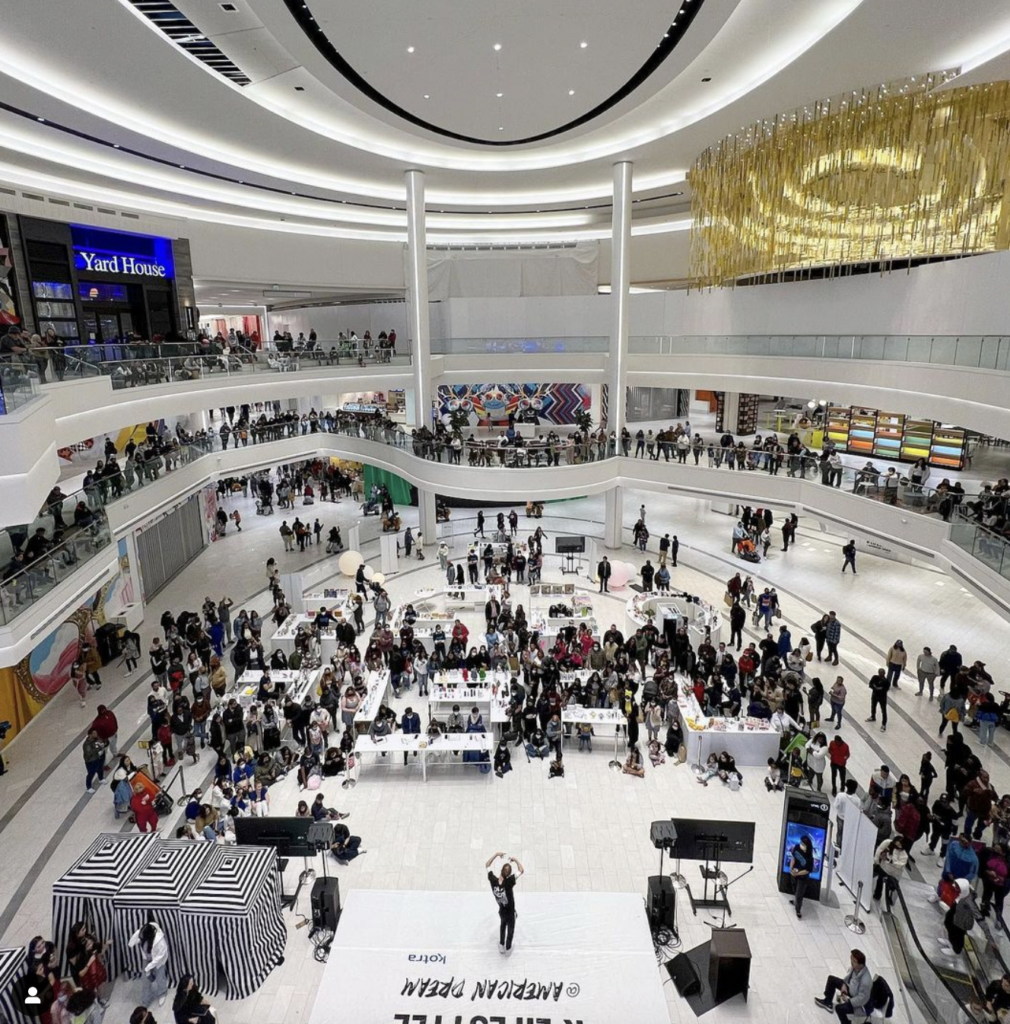 What else separates this show from all the others going on?
I've been married for 23 years and I have five kids. My two sons would be interested [in the show], but my three daughters would never be interested. And my wife would never be interested. But if we didn't live right next to the American Dream Mall and they hadn't been all the time and I told them that we're going and you're going to spend your time doing XYZ, they would be beyond happy. You've got high-end shopping. It would be a competition. Can you spend more at the show or shopping?
Anything else you want folks to know about the show?
We're going to have a lot of activities that are geared specifically for kids and teenagers. We're going to have an interactive stage that's going to be running throughout the show with giveaways and trivia. There are going to be case breaks going on. We want to create a lot of excitement within the show itself.
For more information on AutographFest and other upcoming card shows around the country, visit Sports Card Investor's new Sports Card Show Calendar.