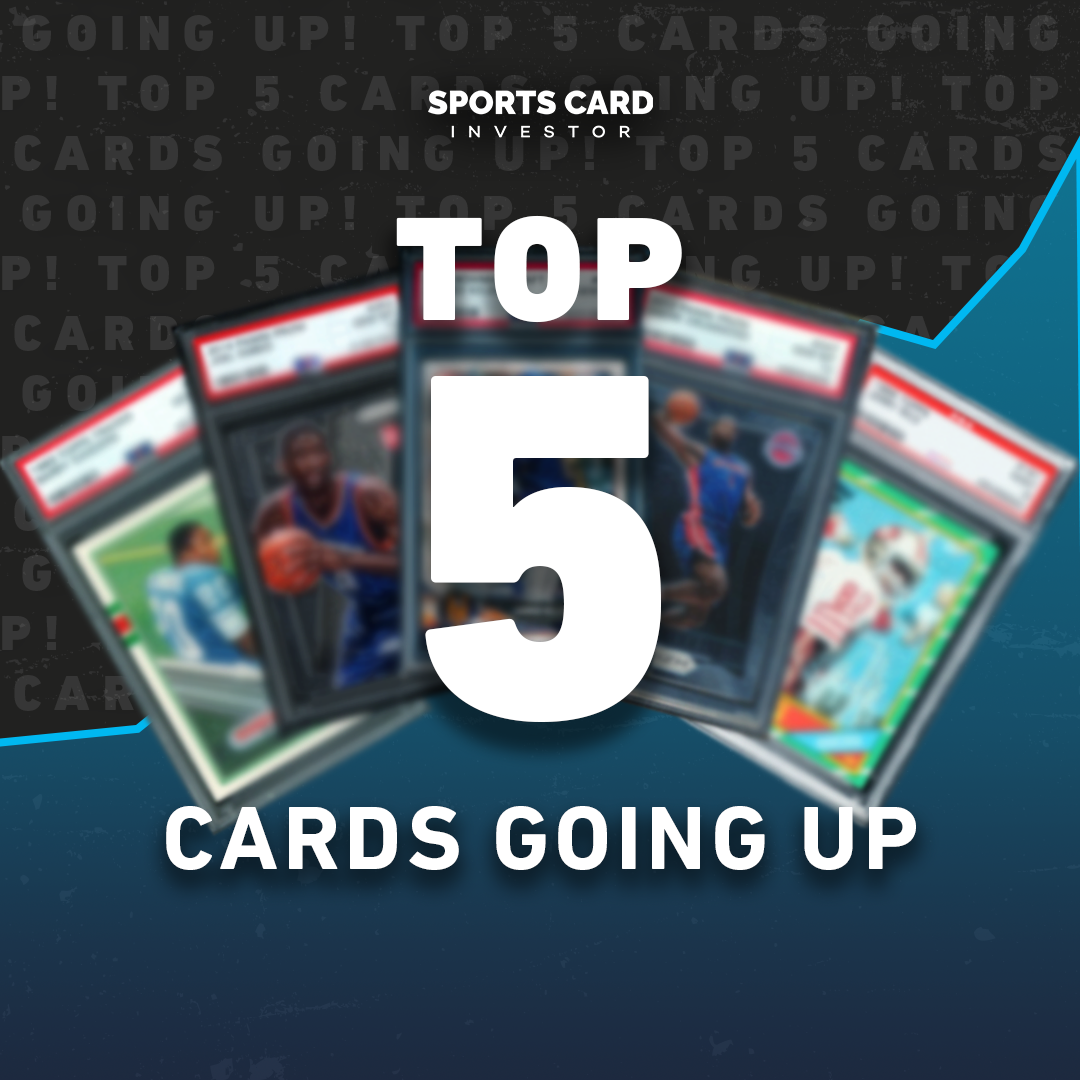 Finally in the lineup after a pectoral injury in Spring Training delayed his season, Chicago's Eloy Jimenez is healthy and crushing the baseball like many collectors were hoping.
With six homers in just 61 at-bats, Jimenez's cards have heated up and are among the hottest in the sports card hobby.
Here's a glance at this week's Top 5 Hottest Sports Cards:
5. Drew Lock
Lock has been a popular buy-low quarterback in the hobby for a while, and things still seem a little uneven after a mediocre season in 2020. The Broncos QB passed for just 2,933 yards and 16 TDs despite starting 13 games.
The underwhelming results so far haven't really impacted his card market much, though. Lock is still viewed favorably among many collectors because any starting QB has the potential for real value. Currently battling Teddy Bridgewater for the starting role, most signs point to Lock winning the job and starting in Week 1.
With that starting role a real possibility, Lock's 2019 Prizm Base PSA 10 has jumped 48% over the last 14 days.
4. Eloy Jimenez
A critical part of Chicago's young core, Jimenez is finally in the lineup after a ruptured pectoral tendon in Spring Training erased the first half of his season. The White Sox have managed without him, however, and are currently running away with the AL Central — Cleveland is 11 games back in second place as of Tuesday afternoon.
Getting Jimenez back in the lineup has many expecting Chicago to make a run at the World Series, and his early stats back up those expectations. Batting .328 with six homers and 20 RBI through just 61 at-bats, Jimenez has provided some serious power and collectors are scooping his cards up again.
His 2019 Topps Chrome Base PSA 10 (pop 2,703) is up 50% over the last 14 days.
3. Bol Bol
As usual, Denver's Bol Bol is putting on a show in the NBA's Summer League. Invisible for most of last year's regular season — he played in just 32 games while averaging 2.2 PPG — Bol's hype is ramping up again as he plays against rookies and fringe-pros.
The Nuggets are playing through Bol this summer while hoping he can develop and provide meaningful minutes behind Nikola Jokic in 2021. Bol remains an incredibly risky purchase mostly based on speculation, but NBA collectors continue to buy up his rookies.
Bol's 2019 Optic Base PSA 10 has a POP of 437 and is up 70% over the last seven days.
2. Justin Fields
A strong rookie class has collectors excited for the next cycle of football products from Panini, and Fields is a major reason why. While it's unclear whether Fields or Andy Dalton will be the Bears starter in Week 1, it's definitely clear Fields is the long-term solution.
Collectors haven't bothered waiting for NFL jerseys when it comes to Fields, instead opting to pile up plenty of his 2021 Prizm Draft Picks rookies. College uniforms aren't generally the go-to for most collectors, but the popularity has been undeniable over the last week.
Fields' 2021 Prizm Draft Picks Silver Raw is up 75% over the last seven days.
1. Austin Riley
Atlanta desperately needed another player to step up when Ronald Acuna Jr.'s season ended early, and Riley appears to be that guy. The Braves have rallied to take over first place in the NL East while Riley has shown serious power.
He's slashing .293/.368/.526 this season with 25 HR and 72 RBI, and appears to be the long-term solution for Atlanta at third base.
Riley's 2019 Topps Chrome Update Base PSA 10 has a lower POP of just 444, and is up 124% over the last 30 days.
Track your collection and maximize your profit with Market Movers, the hobby's most powerful sports card pricing platform! Learn more here.
Note to readers: If you purchase something through one of our affiliates, we may earn a commission.