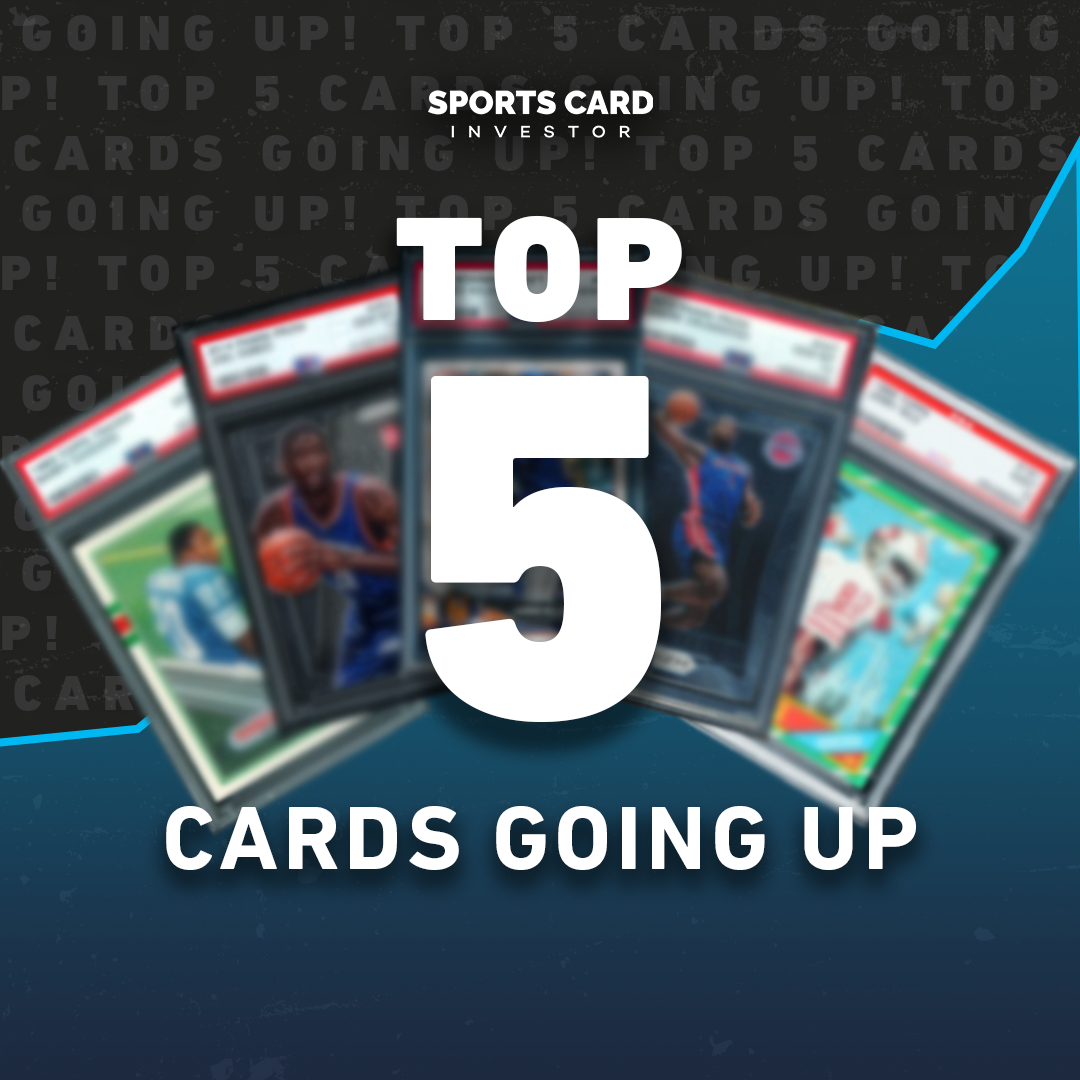 The NBA Playoffs are starting to heat up, and players like Jordan Poole and Anthony Edwards are looking for breakout performances in their first postseason appearances.
Read about Poole, Edwards and other trending cards in this week's Top 5 Hottest Sports Cards.
The debuts of Bobby Witt Jr. and Julio Rodriguez have overshadowed Torkelson a bit, but the reality is that the Tigers prospect enters this season as MLB's 4th-ranked prospect. He's been off to a somewhat slow start, but he'll still compete with Witt Jr. and Rodriguez for AL ROY — so collectors have been happy to scoop up his key rookies.
Torkelson's 2020 Bowman Draft 1st Edition Base Paper PSA 10 is up 85% over the last 30 days across 15 sales.
4. Gavin Lux
Once Baseball America's Minor League Player of the Year, Lux has been a popular buy in the baseball card market due to his high potential and friendly prices. Playing for a title favorite in the Dodgers helps, too, but a lot of his recent surge is likely due to the fact that some of his signature rookies can be snagged for less than $50.
His 2020 Topps Chrome Base PSA 10 has moved 40 times over just the last seven days and is up 58% over that period.
As expected, Guerrero Jr. is off to a hot start, leaving many expecting similar results to his MVP runner-up campaign from last season. A three-homer game against the Yankees last week has been an early highlight while also driving some of his cards to move with extremely high volume.
The key rookie to watch this week has been his 2019 Topps Chrome Base PSA 10, which is up 28% across 75 sales over just the last seven days.
NBA fans are excited to finally see Edwards in a big playoff series, and he's delivered so far. The T-Wolves guard poured in 36 points to beat Ja Morant and the Grizzlies on Saturday, and his card market appears to be moving accordingly.
All of Edwards' cards in Market Movers are up 6% over the last 30 days — including his key rookie PSA 10s from Donruss, Prizm and Select. The big riser recently has been his 2020 Optic Base PSA 10, though, with a 98% jump over the last 30 days.
1. Jordan Poole
The Warriors have cruised to an easy 2-0 lead over the Denver Nuggets and Poole has been a major reason why. The guard scored 30 points on just 13 shots in his playoff debut on Saturday, and worries about him sharing time with Klay Thompson have started to disappear.
Several of Poole's cards have risen recently with the Warriors happy to run Poole alongside both Thompson and Steph Curry in a three-guard lineup. Poole's 2019 Prizm Silver PSA 10 is up 70% over the last 30 days across 38 sales.
Track your collection and maximize your profit with Market Movers, the hobby's most powerful sports card pricing platform! Learn more here.
Note to readers: If you purchase something through one of our affiliates, we may earn a commission.