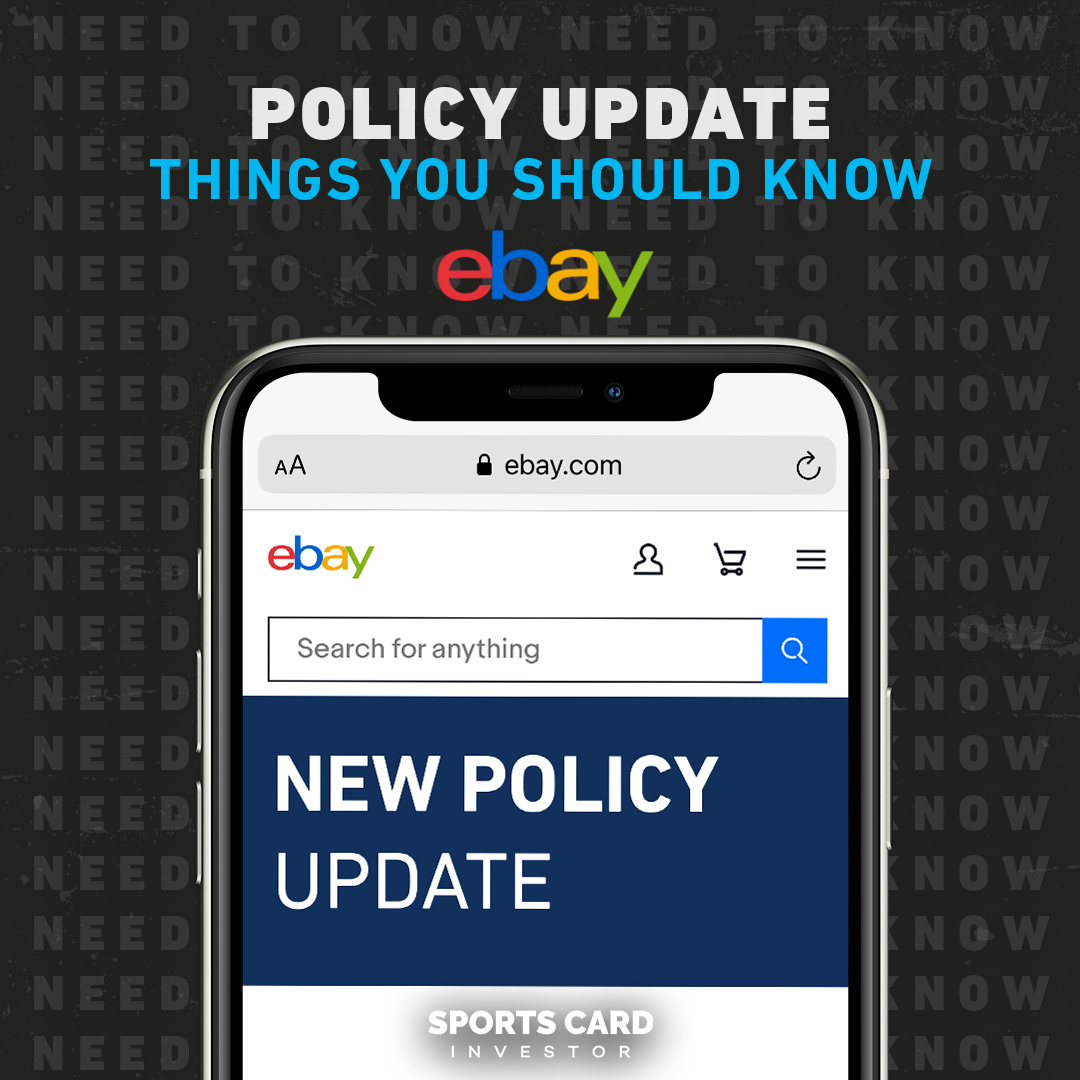 Sports and trading card sellers will soon be getting additional protection from eBay when it comes to returns.
eBay announced Monday that it will be changing its Money Back Guarantee policy to limit the time frame for buyers returning a card because it doesn't match its original listing.
Effective July 29, buyers will have just three days after delivery to request a return if the seller doesn't offer them.
Prior to the change, buyers could return items under eBay's Money Back Guarantee policy within 30 days even if the seller doesn't accept returns.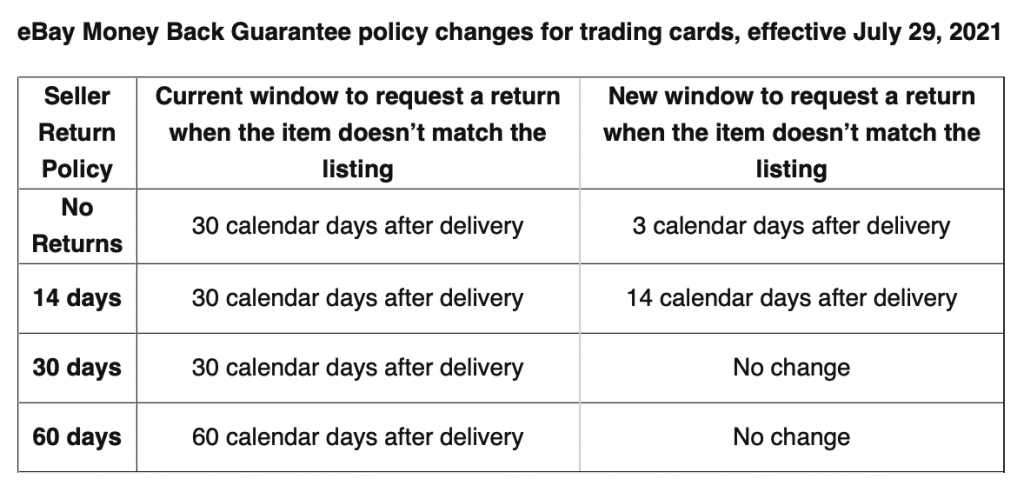 The return policy changes are just one of several updates eBay has made to compensate for the massive increase in sports and trading card sales over the last year.
eBay released a new image detection feature to help sellers easily list cards earlier this year. Sports cards aren't currently supported with image detection, but will likely be added later this year.
eBay has also launched the eBay standard envelope, which allows sellers to ship raw cards worth less than $20 in a plain envelope for less than $1.
Currently the largest market for cards, eBay generated over $1 billion in sales in the first quarter of 2021 while the number of total buyers doubled during that same period.
Track your collection and maximize your profit with Market Movers, the hobby's most powerful sports card pricing platform! Learn more here.