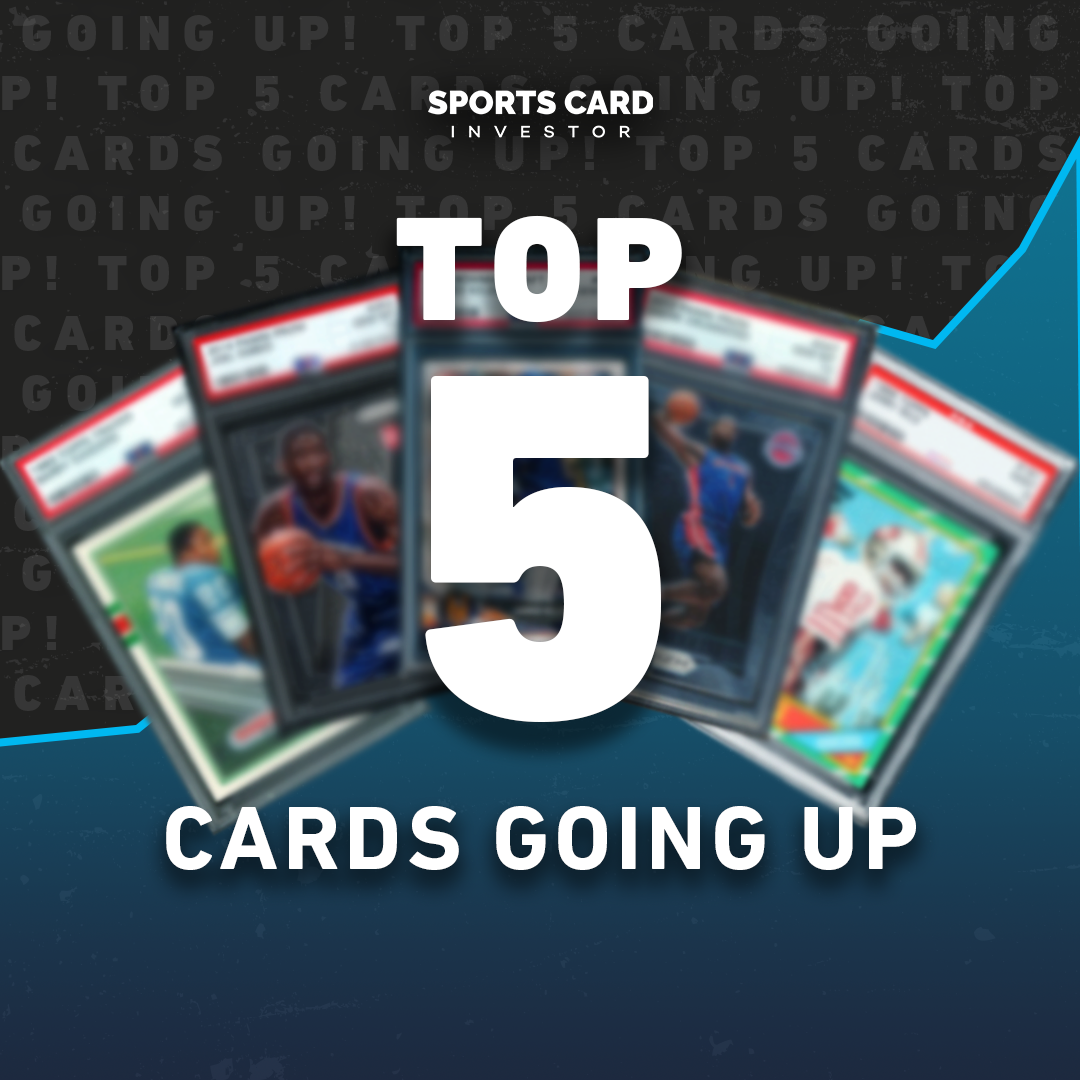 Does Giannis Antetokounmpo still have any affordable rookie cards left? One of his best value options is among the hottest sports cards in the hobby this week.
Here's a glance at this week's Top 5 Hottest Sports Cards:
5. Nick Suzuki
Canadians center Nick Suzuki has been critical to the offense during the Stanley Cup Playoffs, and his cards have been rising because of it. At just 21, he's one of the top young players in the NHL and collectors have made it a priority to buy his key rookie early.
Suzuki's 2019 Upper Deck Young Guns Base PSA 10 has a POP of just 263 and is up 62% over the last 30 days.
4. Keston Hiura
After two tough demotions to Triple-A earlier this season because of an extremely rough start, Hiura is back on track with the Brewers. An injury forced Milwaukee to recall Hiura to the bigs, and he's been playing at the level that had so many excited during his 2019 rookie season.
He's batting .308 with two home runs and five RBI in four games since his promotion, and his 2019 Topps Chrome Update Base PSA 10 is up 64% over the last 30 days.
3. Justin Herbert
Some collectors are putting a priority on buying NFL stars during the offseason before the market heats up. Herbert's 2020 Optic Base and Prizm Base have been his key cards, but collectors have been opting for his 2019 Mosaic Base PSA 10 more recently.
Averaging about $237 over the last two weeks, Herbert's Mosaic has been a strong value option compared to his Optic ($318) and Prizm ($607) Base PSA 10s.
His 2020 Mosaic Base PSA 10 is up 67% over the last 14 days.
2. Giannis Antetokounmpo
It's getting hard to find affordable rookies for Antetokounmpo, but his 2013 Prestige has been gaining popularity recently. With his 2013 Prizm Base PSA 10 and Select Base PSA 10 averaging $1,600 and $945 over the last 14 days, collectors have put a priority on cheaper options.
Antetokounmpo's 2013 Prestige Base PSA 10 is up 80% over the last 14 days.
1. Cameron Johnson
Other Phoenix Suns players like Devin Booker, Deandre Ayton, and Chris Paul have all gotten some hobby love recently, and now it's shifted over to wing Cameron Johnson. Johnson has played a key role as a shooter off the bench this season for Phoenix, and his card prices are rising quickly with the Suns closing in on the NBA Finals.
Johnson's 2019 Prizm Base PSA 10 is up 86% over the last 30 days.
Track your collection and maximize your profit with Market Movers, the hobby's most powerful sports card pricing platform! Learn more here.