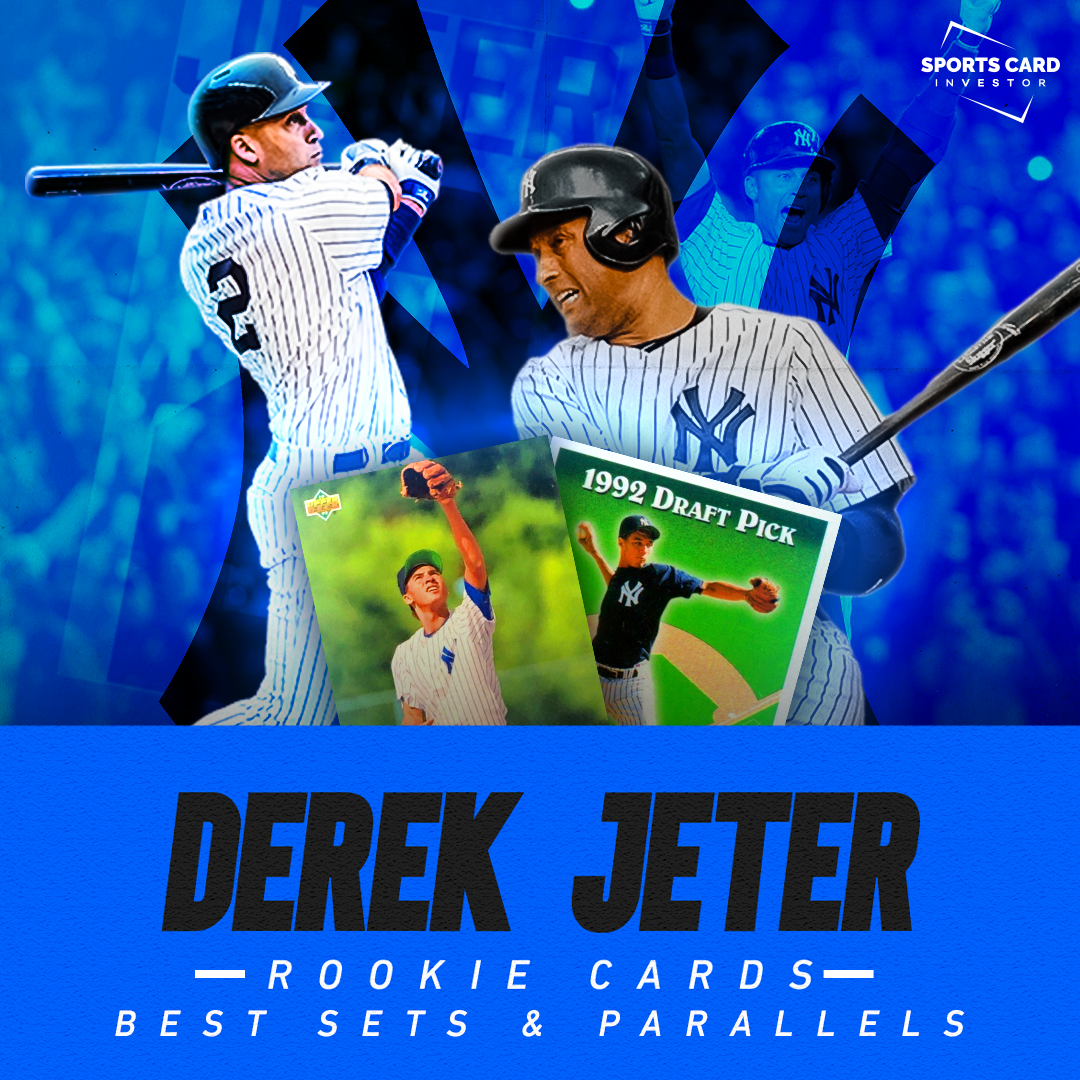 When Derek Jeter's tenure as the Miami Marlins' CEO unceremoniously ended in early 2022 after a rocky four-year run, the world finally got what it needed—some proof that the New York Yankees great was in fact human. Before that snafu in South Florida nothing seemed to ever go wrong for the man—he was a 14-time All-Star, a five-time World Series champ, a successful businessman and the guy you'd always see in gossip mags with a supermodel on his arm.
While the new ESPN docuseries The Captain sheds fresh light on the stellar shortstop, when it comes to the topic most collectors care about, the price of his cards, they already know that story has a happy ending. Jeter's rookies have held much of their value, even in the hobby's most tenuous times. The iconic 1993 Topps, for instance, only lost 15% of its worth between December '21 and July '22. Yet more proof of how No. 2 will always be No. 1 in many hobbyists' hearts.
Jeter has a number of rookie cards from 1993, so use this Sports Card Investor guide to see which ones we think you should focus on. Cards are broken down into tiers, ranging from the most affordable and more popular options to the most unique, expensive and rare.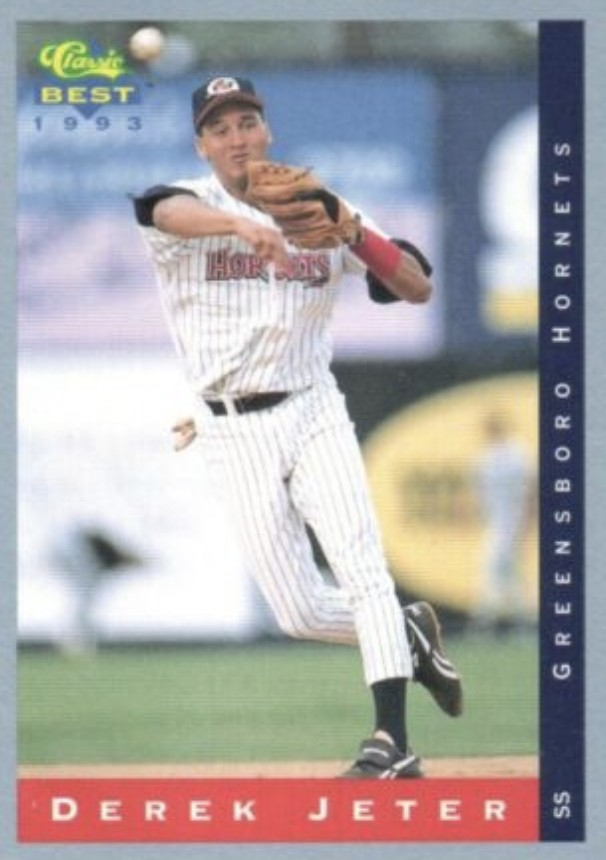 VALUE ROOKIES:
The Value Tier includes cards with high print runs or lower-quality cardstock. A good fit for new collectors or those on a limited budget.
1993 Score #489: For this card in a PSA 10 to have a pop of nearly 2,000, it's odd how infrequently we see it for sale at card shows. With a sticker between $130-$150, we can only guess that people have simply decided to keep these RCs in their PCs.
1993 Classics Best #91: This card brand was one of the cooler imprints in the '90s because it regularly showcased athletes in their college jerseys or Minor League wears. On this particular card, Jeter is rockin' a uniform for the Greensboro Hornets, a place where he'd collect 161 hits in only 139 games.
1992 Upper Deck Minor League #5: Though this image of the shortstop (likely) slinging the ball over to first base is from his time with the Ft. Lauderdale Yankees, the young man's focus and form were already saying, "Welcome to the Big Leagues."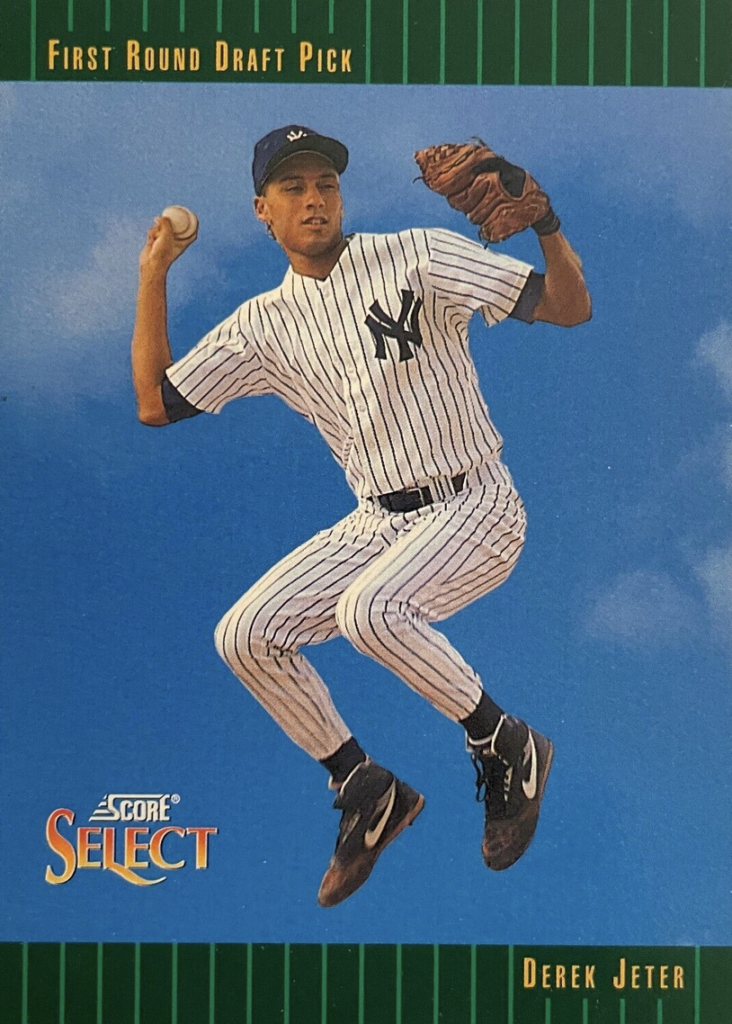 POPULAR ROOKIES:
This tier includes cards from the most popular sets across both retail and hobby formats. Typically easy to buy or sell when needed.
1993 Topps #98: One of the most important baseball cards of the decade, this Topps has been graded a whopping 39,000 times. The rarer Gold version has only 8,200 PSA subs, with gem mints of it reaching as high as $4,000 in the past year.
1993 Select #360: If you're anything like us, you hold a special place in your collection for quirky cards. This shot of Jeter looking as if he's just taken a leap on a trampoline most definitely fits in that category.
1993 Upper Deck #449: Your eye is immediately drawn to the shortstop's extended glove on this card. The gesture does make perfect sense, seeing as how the Yankees star earned five golden ones during his storied career.
MORE UNIQUE ROOKIES:
This tier includes cards with lower print runs, unique designs, or cards from hobby-only products. Usually higher-quality cards than the Value or Popular tiers, though not necessarily more popular or easier to buy or sell.
1993 SP #279 Foil: Seeing a PSA 10 of this delicate beauty is akin to Jeter going 0-for-4 in a big game—just doesn't happen. That said, the last three PSA 9 eBay sales have averaged an impressive $7,674.
1993 Pinnacle #547: This classic portrait may not have the thousands of submissions like other cards on this list, but steady $600-$1,000 sales indicate its significance to Derek's story.
1993 Bowman #511: Just over 10% of the 7,755 of these cards have ever earned a PSA 10. But with prices in the ballpark of $500, the hunt for perfection proves worth it.
1993 Stadium Club Murphy #117: Another timeless Jeter moment. This one comes from the 200-card Stadium Club Murphy set, a hobby exclusive that was packaged in a box meant to resemble San Diego's Jack Murphy Stadium, site of the 1992 MLB All-Star Game.
With the Sports Card Investor app, you can profit from the hobby you love by keeping up with trending cards, tracking real-time prices with Market Movers and buying items on eBay. Download the industry-leading app here for Apple or Android
Note to readers: If you purchase something through one of our affiliates, we may earn a commission.