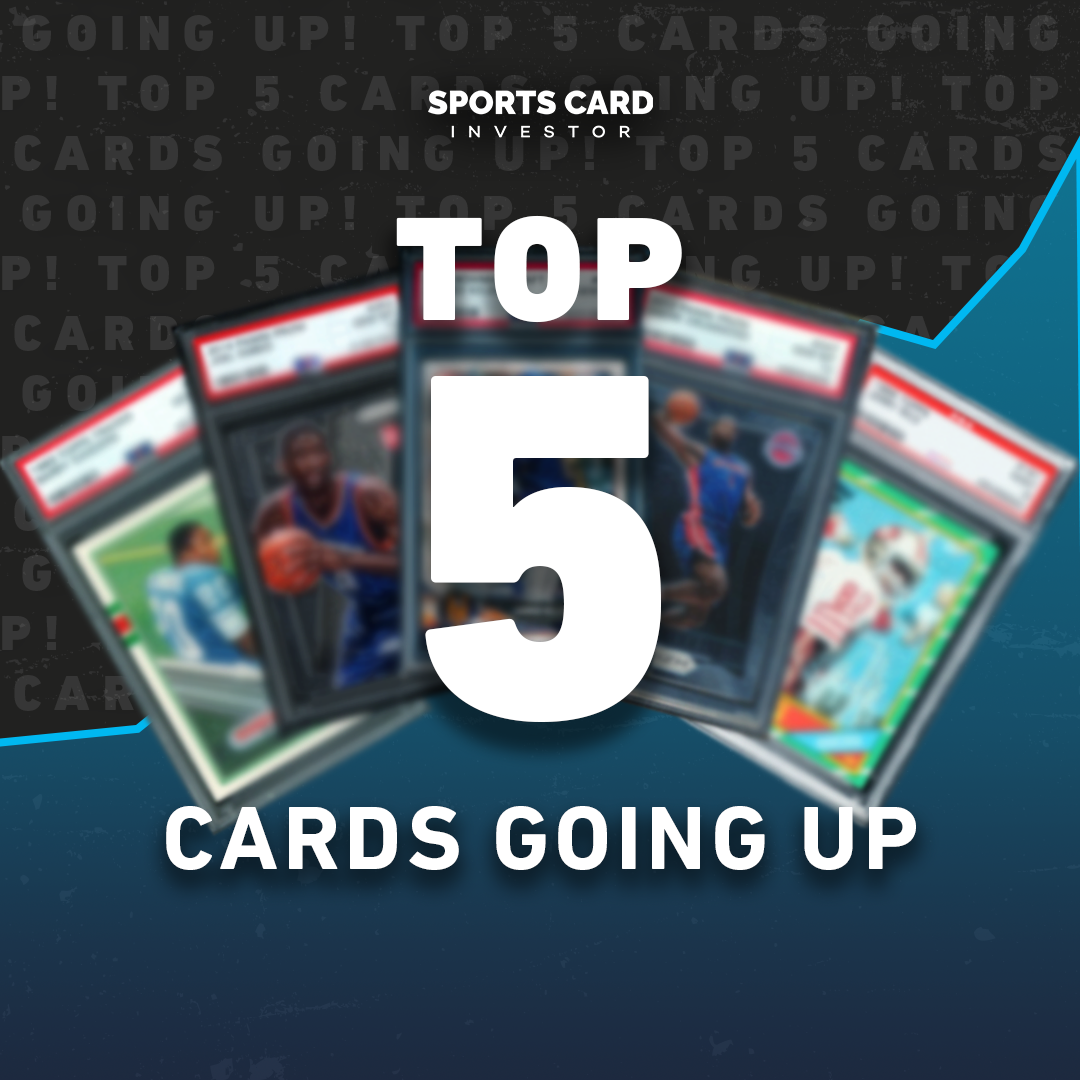 Once a hobby favorite, Derek Carr has seen his cards shooting back up in price as the Las Vegas Raiders have leveraged two overtime wins into a 3-0 start in 2021. Along with Carr, Los Angeles Rams receiver Cooper Kupp has thrived with new QB Matthew Stafford, and has seen his cards continue to climb in recent weeks.
Here's a glance at this week's Top 5 Hottest Sports Cards:
5. Dak Prescott
The Cowboys QB is back on the field and playing well after playing in just five games last season. Prescott doesn't appear bothered by last year's brutal ankle injury, and Dallas has looked incredibly strong during its 3-0 start.
Prescott has piled up 878 passing yards and six touchdowns while tossing to that impressive Cowboys receiver group — CeeDee Lamb and Amari Cooper appear to be a potent duo. Prescott's 2016 Prizm Silver PSA 10 has a pop of 1,153 and is up 45% over the last 30 days.
4. Sam Darnold
Darnold believers were hoping a move to Carolina was the reset the former No. 1 overall pick needed, and things are encouraging so far. The Panthers are 3-0 with Darnold passing for 888 yards and three touchdowns.
Darnold hasn't been stellar, but the Panthers look like a playoff team early — a postseason trip could be a big boost to Darnold's cards. His 2018 Optic Base PSA 10 is up 108% over the last 30 days.
3. Juan Soto
Currently one of the favorites for the NL MVP, Soto has been crushing the baseball this season. Soto entered Monday with a .371 batting average and 1.235 OPS since the All-Star break, and is up to 29 HR and 92 RBI on the season.
His flagship Topps cards have been extremely popular this season, but it's his Bowman that is up big right now — Soto's 2017 Bowman Draft Chrome PSA 10 is up 113% over the last 14 days.
2. Cooper Kupp
As expected, Kupp has quickly become the top target for new Rams QB Matthew Stafford, and his stats have been incredible. Kupp has 25 catches through just three games, and the Rams are looking like an early Super Bowl contender.
A third-round pick in 2017, Kupp doesn't have much of a graded population — his 2017 Optic Base PSA 10 has a pop of just 36 and is up 211% over the last 30 days.
1. Derek Carr
The Raiders are off to a 3-0 start with two overtime wins, and Derek Carr is back at the top in terms of popular cards. He's passed for 1,203 yards and six touchdowns in those three wins, though many are expecting the Raiders to regress a bit in the coming weeks.
A popular purchase among some hobby influencers, Carr's 2014 Prizm Base pSA 10 is up 222% over the last 30 days.
Track your collection and maximize your profit with Market Movers, the hobby's most powerful sports card pricing platform! Learn more here.
Note to readers: If you purchase something through one of our affiliates we may earn a commission.