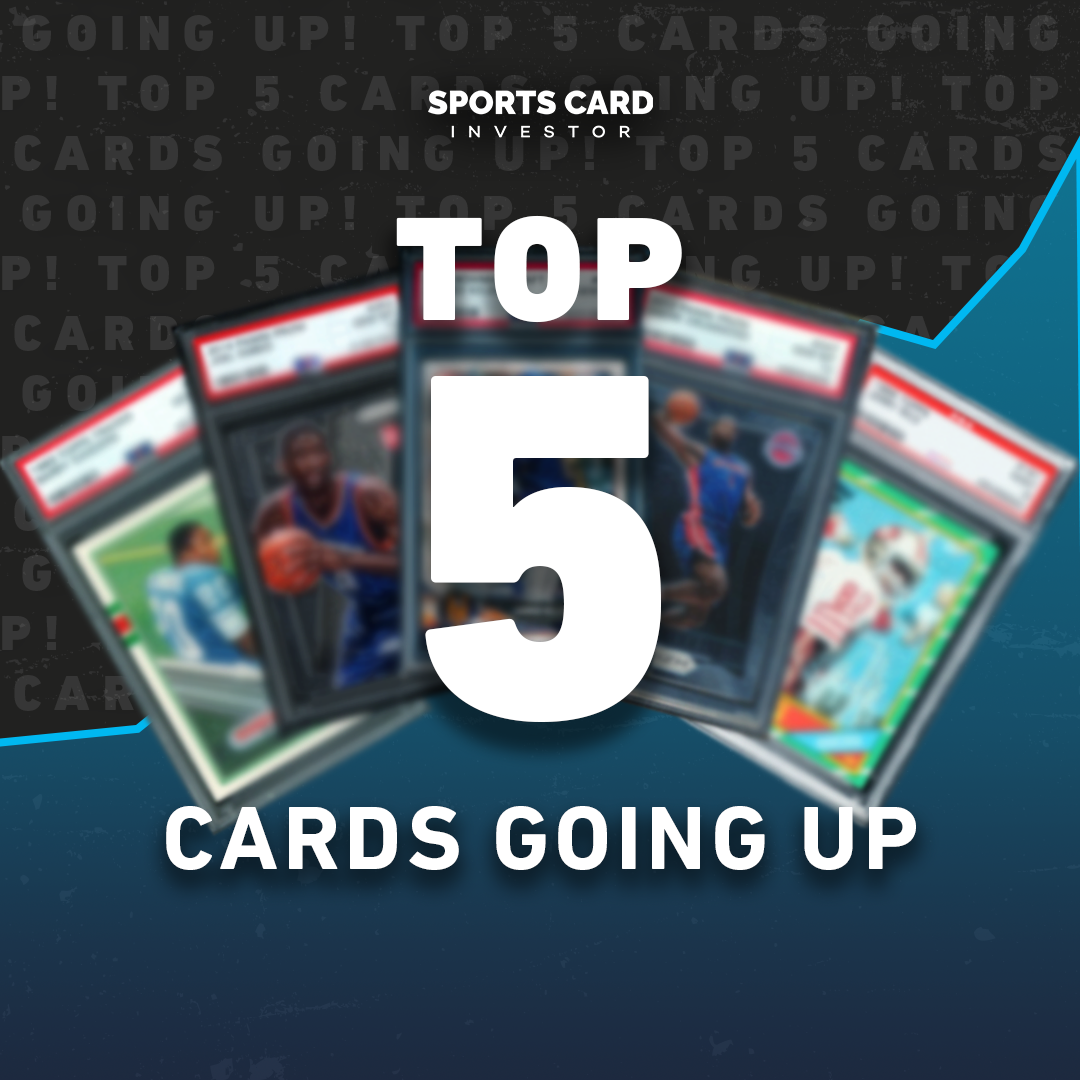 All DeAndre Ayton and Chris Paul needed to get a bump in their card prices was to sweep the NBA's MVP for a spot in the Western Conference finals.
Here's a glance at this week's Top 5 Hottest Sports Cards:
5. DeAndre Ayton
Ayton has become one of the forgotten stars of the 2018 NBA Draft with Luka Doncic and Trae Young getting most of the headlines, but the reality is Ayton has been fantastic for the Suns.
He's been a double-double machine — the playoffs included — and played a major role while Phoenix swept Denver en route to the Western Conference Finals. Ayton's 2018 Optic Base PSA 10 is up 46% over the last 30 days.
4. Ozzie Albies
Ronald Acuna Jr. is the clear franchise centerpiece, but Albies has been happy to step into the sidekick role. Recent play has the 24-year-old second baseman potentially in line for his first-ever All-Star appearance, and his 2018 Topps Base PSA 10 is up 59% over the last 30 days.
3. Chris Paul
The Phoenix Suns' resurgence in the Western Conference lands another player in the Top 5. Paul has flawlessly guided Phoenix to the WCF — a banged-up shoulder isn't enough to stop his lethal pull-up jumper from the elbow.
Paul is having his best postseason run ever, and his 2005 Topps Chrome Base PSA 10 is up 86% over the last 7 days.
2. Jesse Winker
Winker has been playing at MVP levels so far this season, and he's currently among the leading vote-getters for the All-Star game. His .344 batting average is currently second in MLB and his 17 homers has him tied for 5th — it also tops his previous season-high of 16 in just 63 games.
Winker's 2017 Topps Chrome Rookie Auto Raw is up 92% over the last 30 days.
1. Brandon Moreno
Coming in as the betting underdog, Moreno made history Saturday night when he became the first Mexican UFC champion.
After getting cut from the UFC roster back in 2018, Moreno has turned in one of the best comeback stories in the sport. His 2021 Prizm UFC Silver Raw is up 493% over the last 30 days, and quadrupled from $25 to $100 after the victory.
Track your collection and maximize your profit with Market Movers, the hobby's most powerful sports card pricing platform! Learn more here.