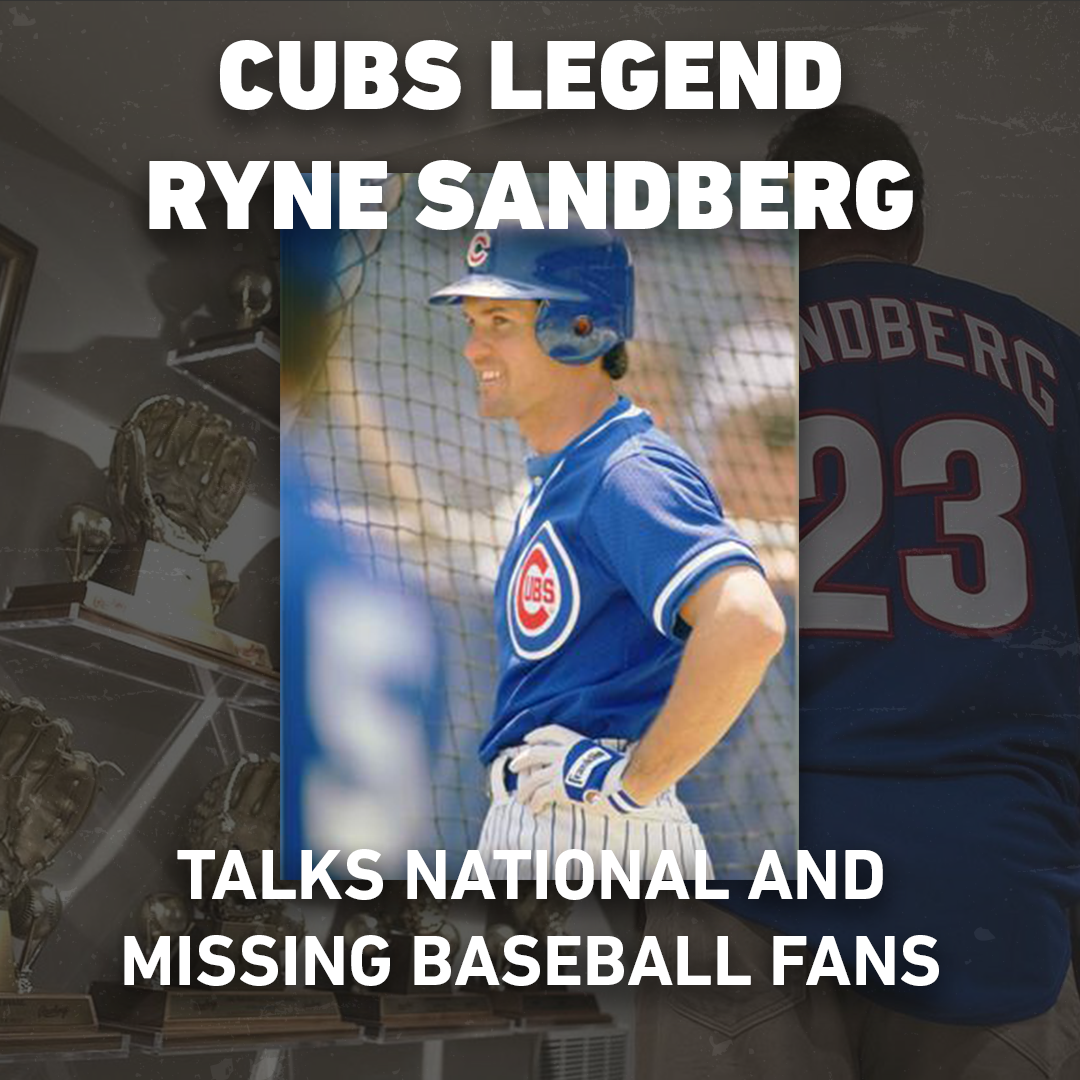 When you get into the following interview with Chicago Cubs icon Ryne Sandberg, you'll hear him explain how the kinship between himself and the city really started to blossom in 1984. That was the year that the super second baseman helped guide the Cubbies to the National League Championship Series. Sandberg would lead the Majors in triples, make his first of 10 straight all-star games and win MVP that season. It was pure magic. And the city will never forget him for it.
If you don't believe us, just watch how Chicago fans interact with Sandberg when they see him signing collectibles at this year's National Sports Card Convention (July 30, TRISTAR Autograph Pavilion). Dads are going to fumble over themselves trying to explain to Ryno what '84 meant to them. Moms will grab their kids for photos with the Cubs legend to ensure no one in the family ever forgets this summer. But as you'll read in Sports Card Investor's exclusive chat with the 2005 Baseball Hall of Fame inductee, the love is far from being one-sided.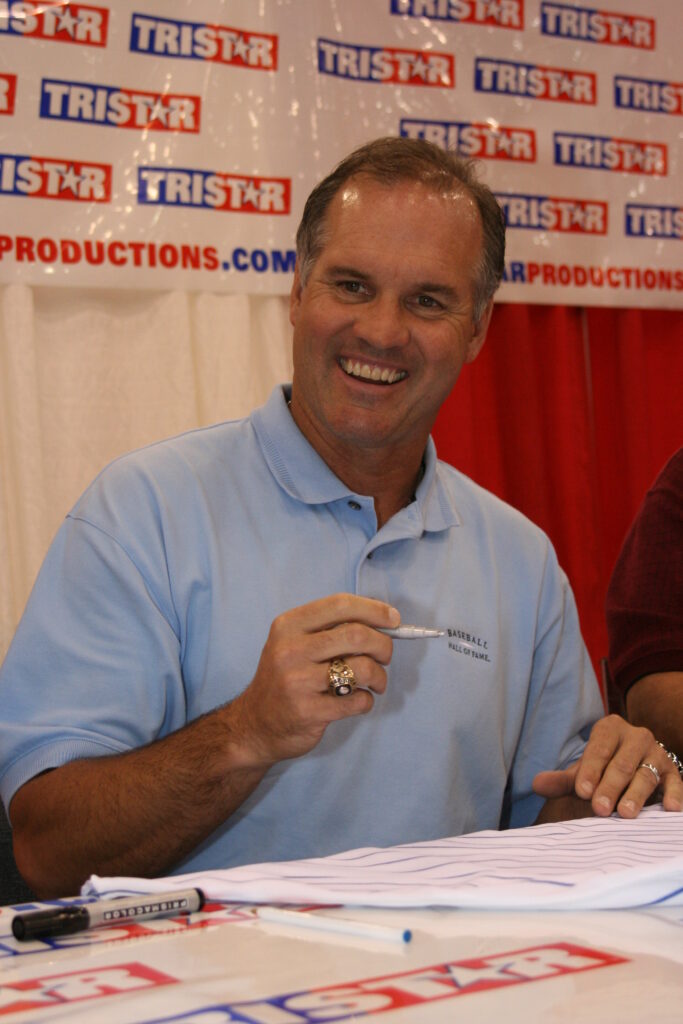 We've certainly missed the card shows and the signings. How much did you miss it all?
I think all the athletes, whether you're retired or not, missed the fans and memorabilia shows. And being asked for autographs, all those things, I definitely missed last year. But it's coming back now. So, that's good. I'm looking forward to this show. No doubt about it.
Will this be your first public appearance this year?
I've done a couple other appearances for some other things. But as far as signing for the fans and being out there in the public, this will be my first.
What makes the Chicago fan so special?
I think, for me, the Chicago sports fans are tremendous. I just think it's the long-lasting history of the teams that are here in Chicago—the Bears, the Blackhawks, the White Sox, the Cubs. Just generations and generations of families and fans that have pulled for these teams and showed up for these players. There's just a very good connection with the sports teams with the city because of the long history. I think Chicago sports fans are very knowledgeable. They really know the game. They really stay in touch with what's going on with the sports teams.
Have you signed at the National before?
I would say maybe a handful. Obviously, I wasn't able to do it as a player because the Nationals are always in the summertime and I wasn't able to do that. But since I've been retired [I've attended some conventions]. I retired in '97. But I think I've only done, maybe, about five Nationals.
For the first-timer to the National, what are they in for?
Well, first of all, the roster of talent is going to be off the charts. It's a show that, if athletes are available, they will attend because it'll attract a very large audience. The excitement and the buzz around hearing the names that are available for autographs is mind-boggling. I often get chills myself. I'm just listening at who has been there. Who was there yesterday? Who's coming tomorrow? As I'm signing, I look down the row and see who's there. I've gone up to meet people at the National shows. I'm talking about Smokin' Joe Frazier, Wilt Chamberlain, John Havlicek and Roman Gabriel. I've actually left my seat to go over and shake hands and meet some of my heroes from growing up when I was watching all these players play on television. And I still today get a thrill out of that. Not only that, but every now and then I will get an autograph myself. I got a pretty good collection of autographs that I've gotten from the National.
So, you essentially become a fan, too.
I do become a fan. I keep my eyes and ears open to see who's there. And if I have a chance to meet one of my heroes, I'll jump all over that opportunity. And it's pretty cool. Usually, when I go up to somebody, like those names that I mentioned, I introduce myself and they say, "Oh, Ryno! Big Cubs fan! I watched you on TV!" All this stuff. So, it works both ways. That's always a very pleasant surprise.
Ryne, you mentioned your collection of autographs. Do you collect cards at all?
I have most of my cards. And I do have a small collection of baseball cards that I've collected. And I would say, for the most part, I've traded at shows and gotten them at shows. Traded them for signatures. That's all I have. For instance, I have a rookie Willie Mays card. I have a rookie Hank Aaron, a rookie Brooks Robinson, a rookie Frank Robinson, a rookie Pete Rose and Johnny Bench. So, I've got some cards like that. I have about 30 or 40 cards of that caliber that I've collected and traded at shows.
When I think about your rookie card in '83, I also think about Tony Gwynn and guys like that. When you look at young hitters today, what kinds of similarities do you see between the Javier Baezes and Fernando Tatises and yourself?
Let me think. I think the baseball players today are stronger, no doubt about it. They weight train at a completely different level than we did. I think they're very strong. I think the equipment is better. I think the bats are harder. I would say the ball is traveling farther. I know that the generation that you just mentioned, the '83-'84 era of players, our goal was to hit .300 and to score 100 runs. I think this generation is about hitting the long ball. I think you see less .300 hitters in today's game than you did back in the '80s and '90s. A lot of talent with the players that you mentioned –Mike Trout, Bryce Harper and Tatis. Yeah, for sure.
I certainly put you and a few others in that category for revolutionizing the infield position. Fans started thinking more offensively about the position with players like you.
Yeah, I think that's right. I always compared notes with Cal Ripken when we went to the all-star games. We were a little bit bigger middle infielders, but we also were looked at as offensive players. You can put Joe Morgan in that caliber before me in the '70s. But today, I think offensive power is looked upon up and down the lineup at every position. I'm impressed with the players playing short and second that have the offensive skills and the power skills that they have. Not only playing good defense and having good arms, but able to hit for power. Impressive.
The 2021 Cubs are in the midst of a so-so season. What's your first-half analysis of the season? What's your outlook for the second half?
Coming out of spring training, it looked like it was gonna be a transition type of a season with some players looking to be moved by the management for contract reasons and for age reasons. [The team was going to] get the ball rolling with some younger talent. Since winning the World Series in '16, this core group has played two or three fall-off seasons. And then in May this year, the Cubs were a pleasant surprise with a franchise record type of record. I think it was something like 23-6 in May, in first place, surprising everybody. And then they had a fall-off and had a horrible June leading up to the all-star break. So, with the trade deadline only about two weeks away, I think there's some decisions to be made by the front office. And I think the way that the team has played the last six weeks has opened up the doors to move some players and to start the wheel again with some young players. Unfortunately, I think that's the case for this group. They've been a very popular core group on the north side of Chicago the last six years. And they brought the World Series in '16. It just feels like it's time to go the other direction and make some deals and see what talent they can get going the other direction.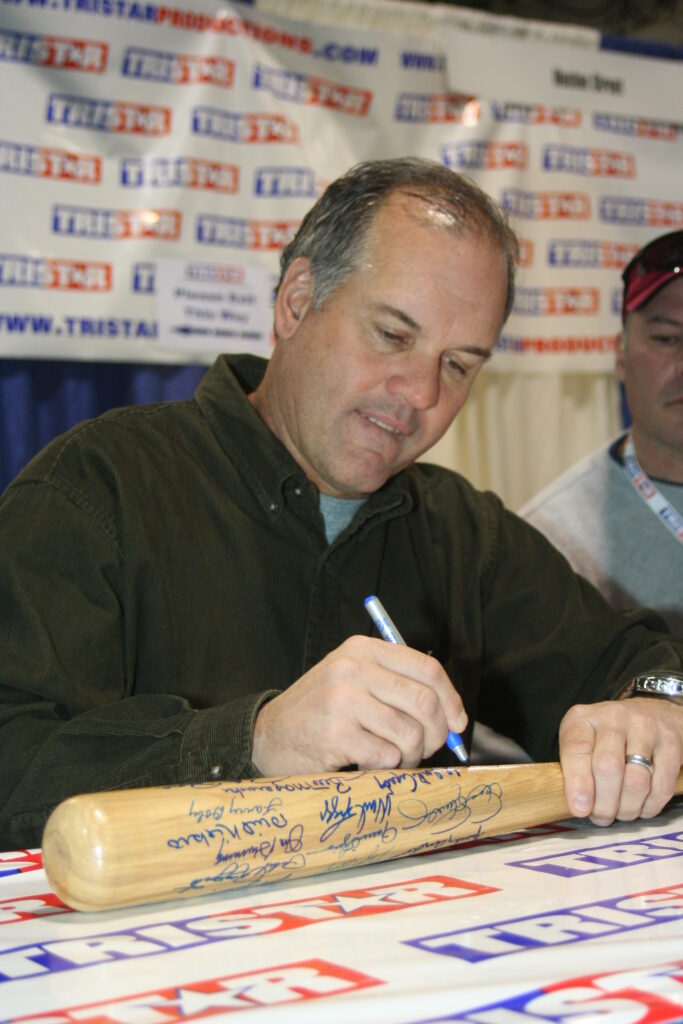 What Cubs memory puts the biggest smile on your face?
Well, for me, I get it from the fans nearly on a daily basis. It's the '84 season with Dallas Green as the general manager and Jim Frey had just come on over as manager. When I think about it, [the team] had some of my favorite teammates: Gary Matthews, one of my favorites of all-time, Lee Smith, Jody Davis, Keith Moreland, Larry Bowa, Ron Cey and Leon Durham. It was just a very tight-knit team for that one season. We really felt and saw the Cubs fans really come out across the country, because of [TV network] WGN and Harry Caray and Steve Stone doing the games. We saw the change. And now you can't buy a [Wrigley Field] seat. They're still reaping the benefits. They've put bleachers on the roof tops and all that. And '84 started all that. Then we went to the playoffs. We came one game short of going to the World Series.
I run into my former teammates all the time. And we just quickly go back to that team and that season and how we all felt about each other and the type of baseball that we played. I'll never forget that. That season always brings a smile to my face.
Did you feel that same energy with the World Series in 2016 around the city?
No question about it. I was happy to be in an ambassador's role. I was at about 65 home games out of 81 that year. I actually took in all of the October postseason games, home and away. I was doing some post-game radio and some post-game TV, but I was able to travel. So yeah, to see that and to see the Cubs become America's team again for the summer of 2016 [was unforgettable]. Witnessing that season really puts a smile on my face. It definitely put a smile on all the Cubs fans that were out there starving for a World Series. I didn't think it was ever gonna happen, to be honest with you.
Ryne Sandberg, a long-time member of the TRISTAR Exclusive Autograph Team, will be signing autographs at the National on Friday, July 30 at 2:15 p.m. Purchase tickets here.