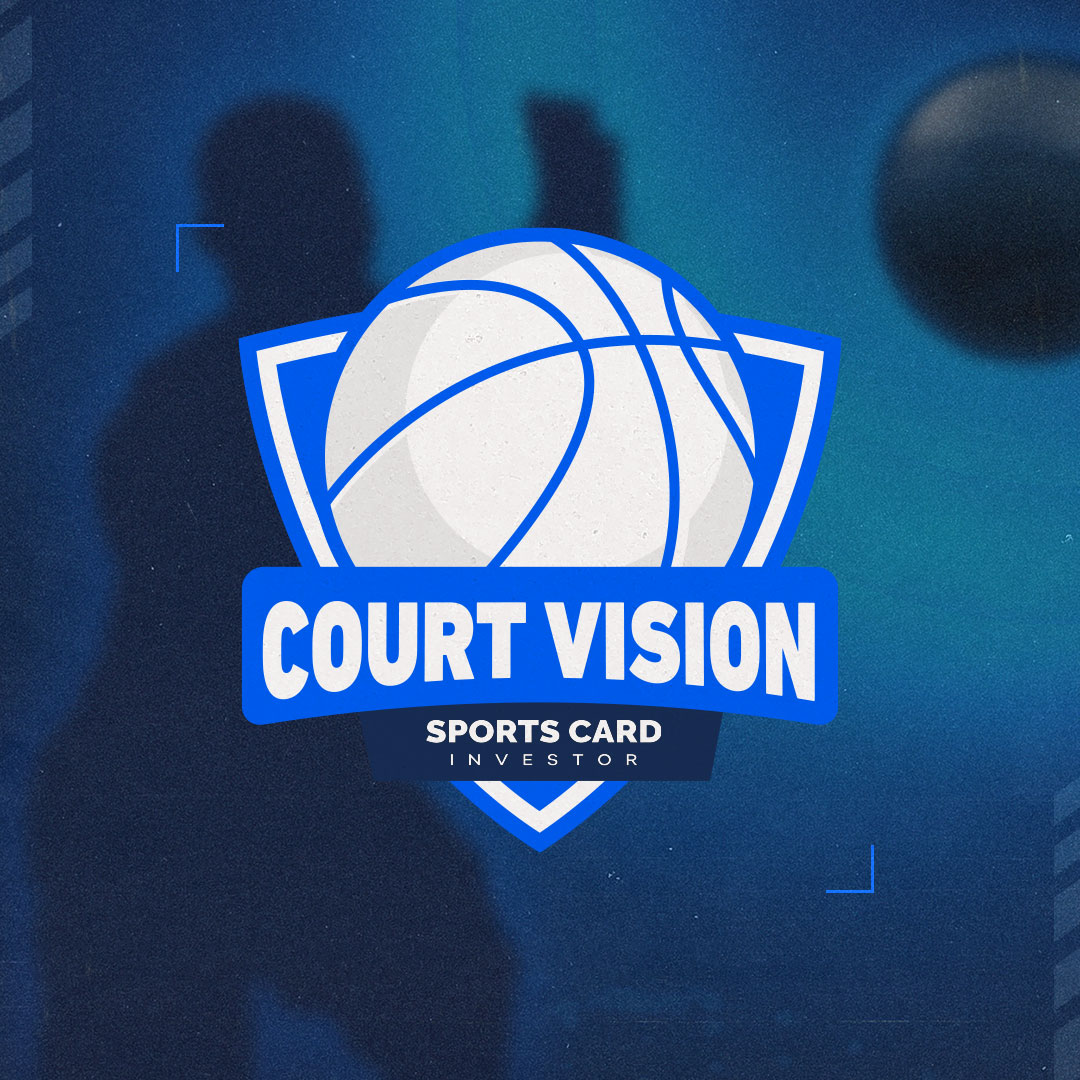 When you consider volume as well as price growth, few players in the basketball card market have been more popular than Darius Garland over the last month. Why have collectors been scooping up a young guard on a mediocre Cavaliers roster? We cover that and more in this week's Court Vision.
Court Vision focuses on a premier list of players and their key rookies during the NBA season. The list will feature different players as the season progresses, depending on performance and any transactions/moves that may impact their existing value.
Top Stars
Kevin Durant — Forward — Brooklyn Nets
With both Durant and James Harden healthy, the Nets have cruised to a 14-6 record and look like title contenders out of the East despite early struggles against other top teams. As for Durant's card market, there's a lot to be excited about if you're holding. His signature 2007 Topps Chrome Base PSA 10 is up 17% over the last 30 days on 11 sales, which is impressive movement for a card averaging just over $3,900.
Joel Embiid — Center — Philadelphia 76ers
Philly's star is finally back after missing three weeks for Covid-19, and the Sixers need him badly. Sitting at just 11-10 to start the year, Embiid's absence has outweighed a breakout season from Tyrese Maxey. Embiid's card market has been quiet lately, too, and presents a good opportunity to buy in. Currently sitting around $275, his 2014 Prizm Base PSA 10 is trending up, but is still relatively close to its low over the last year of $228. Embiid's 2014 Select Concourse PSA 10 can also be snagged for about $130 right now.
Nikola Jokic — Center — Denver Nuggets
Like Philly, the Nuggets just recently got their star player back and it couldn't come soon enough. Just 10-10 through Monday, Denver is still without Jamal Murray and recently lost Michael Porter Jr. for what is likely the rest of the season. Jokic has proven he can carry the load, though, and his card market appears to have some room for growth in the coming months. Jokic's 2015 Prizm Base PSA 10 has averaged about $960 over the last 365 days, but has been trending closer to $550 over the last month. If Denver and Jokic put together a nice playoff run, collectors could see a nice return.
All-Stars
Draymond Green — Forward — Golden State Warriors
Green hasn't been a hobby favorite for a variety of reasons, but with the Warriors at 18-2, it's worth seeing what activity his market has seen. His 2012 Prizm Base PSA 10 has just 86 sales over the last 365 days, but 10 of those have come in the last 30 days. Trending up about 6% over the last month, that Prizm hasn't seen much price growth, but a small uptick in volume is a good sign for Green owners.
Donovan Mitchell — Guard — Utah Jazz
Despite a strong 14-7 start from Utah, Mitchell's market has been trending down for a few weeks now with no obvious reason. Mitchell's key 2017 Prizm Base PSA 10 has been selling over two times per day over the last 30 days (70 total sales) but has been trending down about 24% over that period. His 2017 Optic Base PSA 10 has seen much of the same, with a 20% dip over the last 30 days on 60 sales. A favorite from that loaded 2017 class, Mitchell's cards should be given a little more time to settle this season before collectors start panicking.
Trae Young — Guard — Atlanta Hawks
Just 11-10 so far, the Hawks have been extremely average coming off an incredible playoff run last season. Though Young won Player of the Week last week, the market hasn't really followed his performance. Young's 2018 Prizm Base PSA 10 is down about 6% over the last week, but a massive 76% over the last year. He continues to improve and is widely popular, so the dip on his key rookie likely has more to do with unsustainable prices on a Base card with a high pop count (10,709 PSA 10s and counting!) than anything about Young's game.
Rising Stars
De'Aaron Fox — Guard — Sacramento Kings
Like most expected this season, Fox remains one of the top point guards in the league trapped on a terrible team. Sacramento still feels a few strong draft classes away from contending in the West, so it's reasonable to wonder how much growth Fox's market can have without any postseason success. Despite that hurdle, Fox's 2017 Prizm Base PSA 10 has jumped 29% over the last 14 days and is now floating around $70 — which could be a huge bargain if Fox ever escapes to a contender.
Darius Garland — Guard — Cleveland Cavaliers
The Cavaliers aren't contending for a title this season, yet Garland has become one of the hottest buys in the basketball market. With Collin Sexton out for the season, collectors appear to be expecting Garland to make a jump as the team's top playmaker. Up 25% over the last 30 days on 166 sales, Garland's 2019 Prizm Base PSA 10 is among only a few cards in the basketball market trending up with that amount of volume. Currently averaging a career-high 19 PPG, Garland might be providing the high upside that many collectors and investors target — he's the best player on a young team and that 2019 Prizm Base PSA 10 can be had for about $50. Low-risk, high-reward is almost never a bad play.
Coby White — Guard — Chicago Bulls
Recently back from injury, White has been one of the hottest buys in the hobby for a few weeks now. His 2019 Prizm Base PSA 10 and 2019 Optic Base PSA 10 have combined to sell over 300 times over the last 30 days while averaging between $15 and $22 per sale. Like Garland, it's hard to argue against a low-risk, high-reward play like that. Garland, however, has shown a much clearer path to being hobby relevant. Chicago's new-look roster has thrived with Alex Caruso and Lonzo Ball added to the backcourt, so it's hard to see an easy road for White getting significant playing time without a major injury to a key piece. White's overall streaky play hasn't been great on the court either, so collectors are mostly reaching at this point hoping to get lucky.
Rookies to Watch
Josh Giddey — Guard — Oklahoma City Thunder
Giddey's shooting averages aren't great, but he's been doing a little bit of everything for OKC so far. He's been putting up 10-7-6 through 20 games, and has an outside shot at Rookie of the Year if he keeps this up. If you're a big fan, you can always snag some low-dollar cards from 2021 Chronicles Draft Picks. Otherwise, hang in there for his first Hoops and Donruss rookies.
Jalen Green — Guard — Houston Rockets
Green has been pretty streaky for a bad Rockets team, but has had a few breakout games where you can really see his true potential. Green is probably the most important piece for the Rockets moving forward, so there's plenty of room for growth once some of his key rookies finally hit the market. Green's 2021 Chronicles Draft Picks Donruss Rated Rookie Raw has been his most popular card over the last 30 days while averaging just $2.
Jalen Suggs — Guard — Orlando Magic
Currently 4-18, Orlando has been flat out awful so far this season. Suggs has been a bright spot, but a thumb injury means he's going to miss significant time. Something to watch will be Suggs' minutes when he returns, as RJ Hampton could play his way into a bigger role with Suggs out. It's likely best to wait for better products to come out, but if you're really searching for something you can snag Suggs' 2021 Chronicles Draft Picks Optic Rated Rookie Raw for about $4.
Track your collection and maximize your profit with Market Movers, the hobby's most powerful sports card pricing platform! Learn more here.
Note to readers: If you purchase something through one of our affiliates, we may earn a commission.