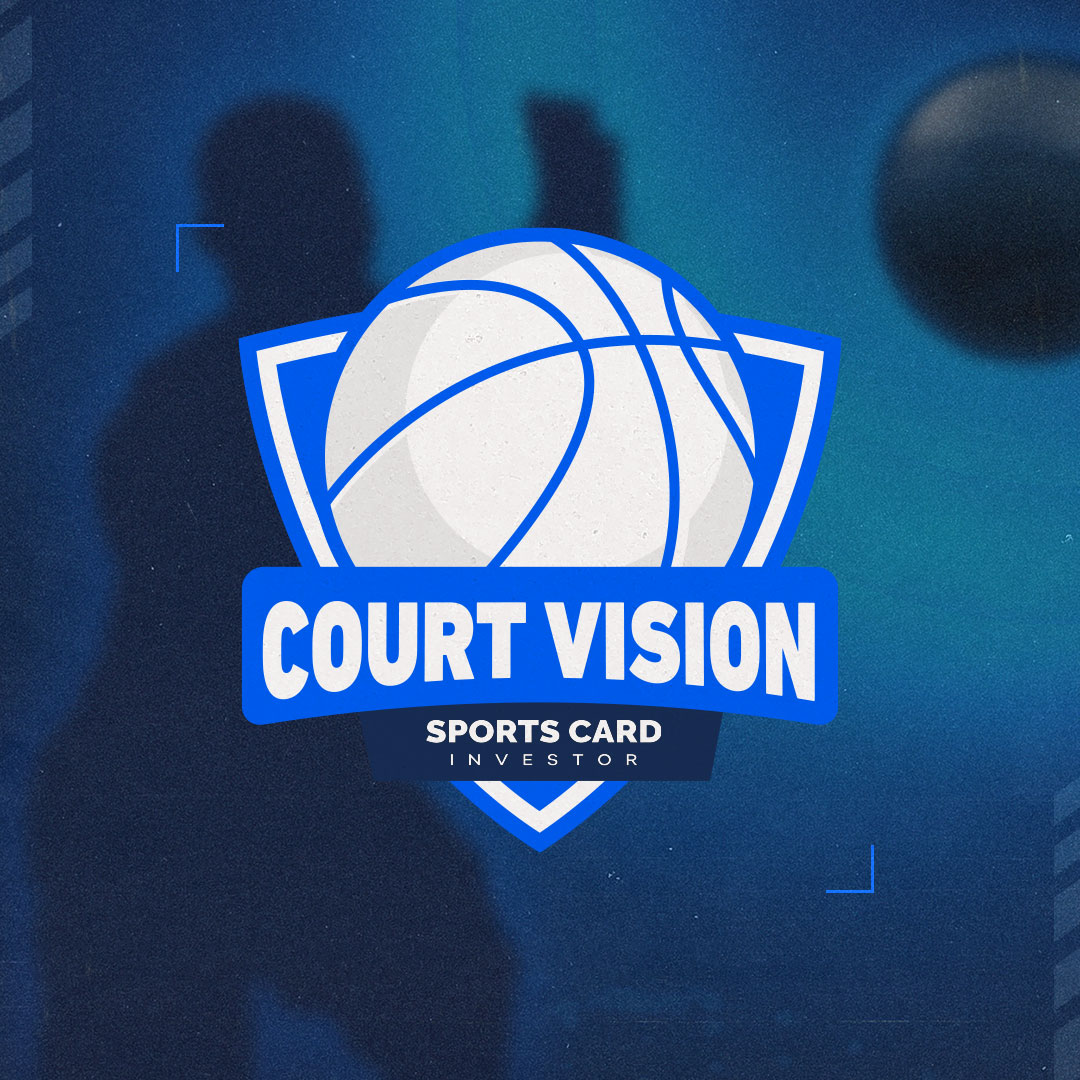 New York Knicks fans are quickly forgetting last year's disappointing postseason with the team jumping out to a 5-2 start to 2021-2022. RJ Barrett's continued growth on offense and defense has also resulted in strong sales volume for his key rookies, and he appears poised to be a hobby favorite as the season progresses.
Read about Barrett and other key NBA players in this week's Court Vision.
Court Vision focuses on a premier list of players and their key rookies during the NBA season. The list will feature different players as the season progresses, depending on performance and any transactions/moves that may impact their existing value.
Top Stars
Jimmy Butler — Forward — Miami Heat
Miami is off to a quick start at 5-1 through Monday, and Butler has emerged as an early MVP candidate after the season's first two weeks. His 25 PPG would be a career-best if it holds up, and there's reason to think it might with Kyle Lowry passing him the ball now. The Heat are poised to make another title run with a loaded lineup, so it's reasonable to expect Butler's 2012 Prizm Base PSA 10 to rise throughout the season. That Prizm has a pop of 699 and has been averaging about $290 over the last two weeks.
James Harden — Guard — Brooklyn Nets
It's probably not time to panic quite yet, but it's clear that the NBA's attempt to cut down on offensive players causing contact (and fouls) has really impacted Harden's game. He's still averaging almost a triple-double through Brooklyn's 4-3 start, but his scoring is down to where it was when he was a sixth man in Oklahoma City.
Harden isn't terribly popular in the hobby, but a title can always change that. His 2009 Panini Base PSA 10 is up about 39% over the last 90 days and has sold for $475 within the last two weeks.
Klay Thompson — Guard — Golden State Warriors
Thompson's absence has made a huge difference for Jordan Poole's card market, but that run could be ending soon. Thompson isn't exactly a hobby star, but his cards remain fairly expensive. His key 2012 Prizm Base PSA 10 is up 3% over the last 14 days while averaging about $780, and could see a bump when he finally returns to the lineup. He's missed the previous two seasons while recovering from multiple injuries, and the hobby might enjoy seeing one of the NBA's all-time great shooters back on the court.
Rising Stars
RJ Barrett — Guard — New York Knicks
New York is 5-2, RJ Barrett appears to have improved after another offseason, and Knicks fans couldn't be happier. Along with his 19 PPG and 43% shooting from 3, fans have noticed the Maple Mamba playing better defense to start the season, and Barrett again looks like one of the top players from that stacked 2019 NBA Draft class. Barrett's key 2019 Prizm Base PSA 10 is trending up 25% with a massive 79 sales over the last seven days while his 2019 Mosaic and Optic PSA 10s have seen strong volume, too.
Jaylen Brown — Guard — Boston Celtics
Sitting at 2-5, things haven't started out super well for Boston this season. Marcus Smart has even resorted to calling out Brown and Jayson Tatum for not passing the ball enough. The slow start shouldn't impact Brown's stock much, though, as he's looked fantastic since rejoining the lineup. The small forward missed time last season with a wrist injury, but appears healthy now while averaging 27 PPG.
Sitting at about $135, Brown's 2016 Optic Base PSA 10 could be a good value play this season if Boston gets back to where many expect them to finish.
Christian Wood — Forward — Houston Rockets
As expected, the rebuilding Rockets are sitting at 1-5 entering Tuesday and look pretty bad to start the season. Wood is the only big positive for Houston so far, and could be an attractive trade target for contenders later this year. A potential trade to a playoff-bound squad would usually cause a bump, but Wood's already-high prices might stall that a little. Wood's key 2015 Donruss Base PSA 10 is already averaging about $415 over the last two weeks, so it's fair to question how much more room it has to grow.
Second-Year Pros
Anthony Edwards — Guard — Minnesota Timberwolves
Carried by one of the league's top defenses so far, Minnesota sits at 3-3 after the first two weeks of the season. Edwards, Karl-Anthony Towns and D'Angelo Russell are a strong core, though collectors may be cautious until the T-Wolves do anything in the postseason. Edwards doesn't have much of a graded Base population due to shutdowns, but his 2020 Prizm Base Silver PSA 10 is already carrying a huge price at about $1,750 over the last 30 days. How that price moves this season is something all collectors should be watching.
Patrick Williams — Forward — Chicago Bulls
One of the more popular buys from the 2020 class, Williams' sophomore season might already be over. The Bulls forward recently had wrist surgery, and is expected to miss at least four to six months — a late regular-season return is still possible, though. With high expectations as a 3-and-D player, Williams shouldn't drop off of most collectors' radars completely. His 2020 Prizm Base Raw has been averaging about $3 over the last week, and could present a good opportunity to buy in bulk during an expected dip.
James Wiseman — Center — Golden State Warriors
Recently cleared for full-team practices, Wiseman should be re-joining the Warriors lineup in the next few weeks after tearing his MCL last season. Surrounded by Curry, Green and, eventually, Thompson, Wiseman probably won't need to do much to be successful in Golden State. And with his return coming up, collectors have already started scooping up his 2020 Prizm Base Raw in volume — that rookie has risen 128% on 215 sales over the last 30 days. Still sitting at about $5 or $6, that Prizm could be a great value play if Wiseman comes back looking strong.
Rookies to Watch
Scottie Barnes — Forward — Toronto Raptors
Barnes continues to be the major surprise so far this season among rookies, and is the clear early favorite for Rookie of the Year. The 20-year-old forward has made moving on from Raptors legend Kyle Lowry a little easier while averaging 18 and 9 through seven games. Barnes' key rookie right now is his 2021 Chronicles Draft Picks Optic Rated Rookie, and it has just seven sales over the last 14 days. If you don't mind college jerseys, its $5 price tag is an easy pickup.
Cade Cunningham — Guard — Detroit Pistons
The No. 1 overall pick from the 2021 NBA Draft, Cunningham finally debuted for Detroit on Saturday and finished with a disappointing 2 points in 19 minutes. One bad game isn't reason to worry, though. Until NBA Hoops releases with NBA uniforms, cards like his 2021 Chronicles Draft Picks Optic Rated Rookie Raw will be a go-to for collectors. Trending around $15 recently, that Optic Rated Rookie is down 75% on 16 sales over the last 14 days.
Franz Wagner — Forward — Orlando Magic
Orlando is just 2-6 to start the season, though Wagner has been a bright spot early. The 8th overall pick out of Michigan, Wagner has scored in double figures in all seven games so far, and dropped 28 in a win over Minnesota on Monday. Like Barnes and Cunningham, Wagner's Optic Rated Rookie is the key buy right now — with just eight sales over the last two weeks, you can scoop it up for about $5.
Track your collection and maximize your profit with Market Movers, the hobby's most powerful sports card pricing platform! Learn more here
Note to readers: If you purchase something through one of our affiliates, we may earn a commission.