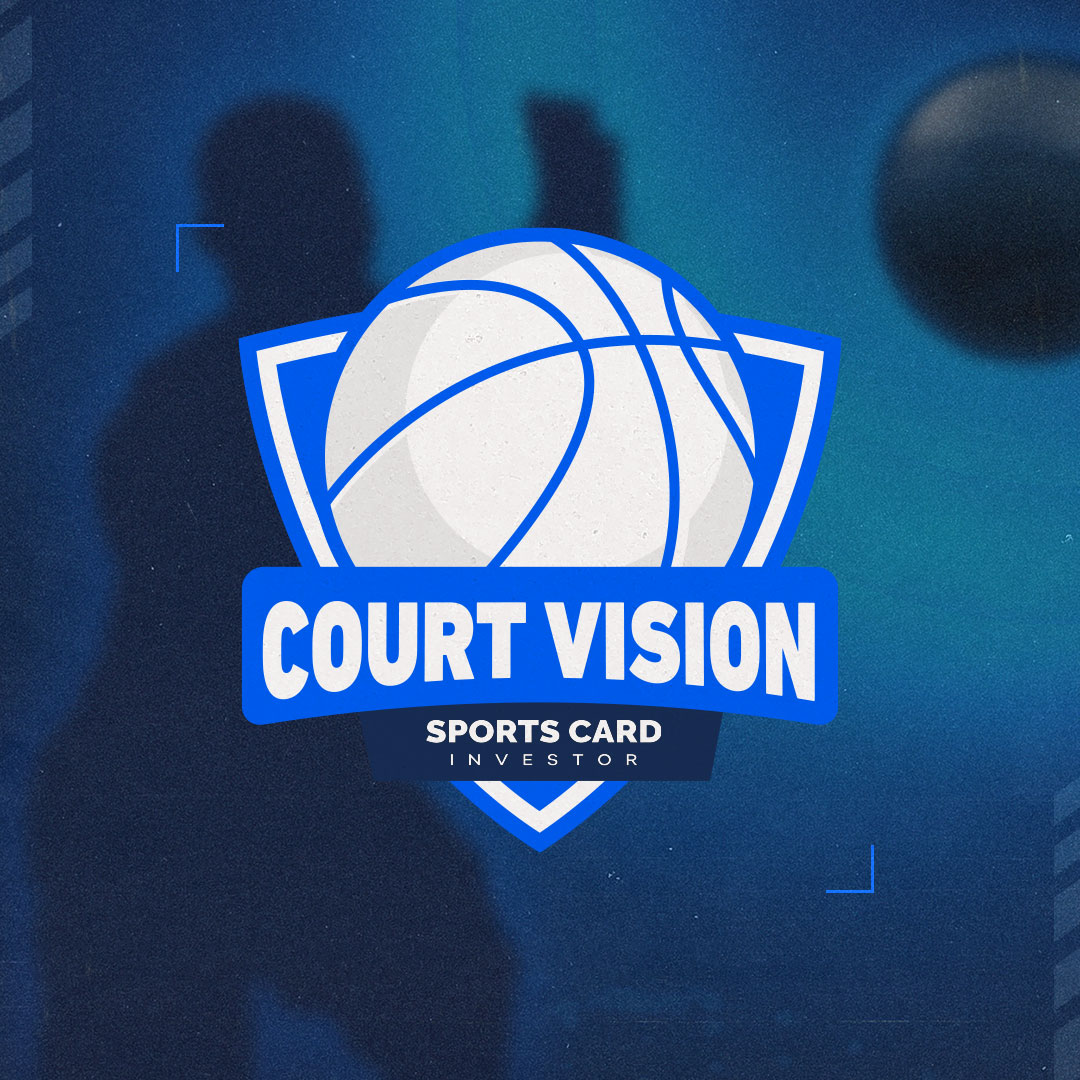 The 2021-2022 NBA season tipped off last week, giving fans and collectors their first look at the legends, rising stars and a few key rookies. With the opening week wrapped up, we've already seen huge movement from stars like Ja Morant and some odd dips from Jayson Tatum.
Read this week's Court Vision for a breakdown of key NBA players and their card market over the last week.
Court Vision focuses on a premier list of players and their key rookies during the NBA season. The list will feature different players as the season progresses, depending on performance and any transactions/moves that may impact their existing value.
Top Stars
Giannis Antetokounmpo — Forward — Milwaukee Bucks
Winning a title was the last thing Antetokounmpo needed to check off his list of accolades, so how his cards fluctuate over this season will be something to watch. He'll surely get another bump with an MVP or a championship, but it's reasonable to wonder how much growth his cards still have. Antetokounmpo's 2013 Prizm Base PSA 10 slid 2% on 12 sales last week while his 2013 Select Base PSA 10 dropped 6%.
Kevin Durant — Forward — Brooklyn Nets
Kyrie Irving's status is uncertain this season, but the Nets still have plenty of firepower with Durant and James Harden, and are among the title favorites out of the East. An extremely expensive buy, Durant's key 2007 Topps Chrome PSA 10 dipped 2% last week on two sales, though it's still averaging nearly $4,700. His paper 2007 Topps Base PSA 10 also slid about 3% last week to about $850 on seven sales.
LeBron James — Forward — Los Angeles Lakers
One of the hobby's all-time favorite athletes, this season likely doesn't shift James around much, though many hobbyists will be watching his key rookies all season for chances to buy low. James' 2003 Topps Base PSA 10 dipped 7% last week and is now averaging around $3,800 — which is way down from the $6,300 average over the last year.
Rising Stars
Ja Morant — Guard — Memphis Grizzlies
Morant started the year off hot, and is averaging 35 PPG through the season's first three games. The Grizzlies star saw a big playoff bump last season with a fantastic performance before an offseason dip. His key rookies are climbing back big, though, with his 2019 Optic Base PSA 10 up 16% on 77 sales last week. His 2019 Prizm Base PSA 10 saw even more volume last week, rising 6% on 95 total sales.
Jayson Tatum — Forward — Boston Celtics
Injuries halted Boston's postseason run last year, so Tatum has fallen off the radar a bit for some collectors. He's averaging nearly 28 PPG through the season's first four contests, though, so don't expect that to last much longer. Tatum's key Optic and Prizm rookies saw some interesting movement last week, with his 2017 Prizm Base PSA 10 rising 10% on 16 sales and the 2017 Optic Base PSA 10 dropping 11% on 30 sales.
Zion Williamson — Forward — New Orleans Pelicans
Fans and collectors alike have started to worry about Williamson after the Pelicans star reportedly weighed over 300 pounds during the offseason — and that's on top of foot surgery that has resulted in a hobby favorite missing the start of the season. It probably isn't time to panic, though, and hobbyists have largely ignored Williamson's issues so far. His 2019 Prizm Base PSA 10 saw a 3% jump last week on 46 sales while his 2019 Optic Base PSA 10 stayed about even on 42 sales.
Second-Year Pros
LaMelo Ball — Guard — Charlotte Hornets
Ball had a fantastic injury-shortened season, and his flashy passes and highlight plays have already returned this year. He's averaging nearly 23 PPG through the first four games. How his cards grow this season will be something the hobby watches closely. Shutdowns have resulted in most of the 2020 class having limited graded populations, though Ball's 2020 Prizm Base PSA 10 has a pop of 300 and rose 16% on 14 sales last week. A newer release, Ball's 2020 Optic Base Raw rose 4% last week on 176 sales.
Anthony Edwards — Guard — Minnesota Timberwolves
With Ball missing significant time, Edwards had a strong argument for last year's Rookie of the Year award. Despite coming away without the hardware, Edwards quickly showed why he went No. 1 overall. Explosive and creative, Edwards is another superstar in the making for Minnesota. A concern is whether he'll ever come close to a title playing with the T-Wolves, though collectors shouldn't be too worried in Year 2. His 2020 Prizm Base PSA 10 has a pop of just 54, and dipped 4% last week on just two sales.
Tyrese Maxey — Guard — Philadelphia 76ers
Maxey has a very limited graded population, but is a player to watch this season. The Ben Simmons saga in Philadelphia has created a clear path for Maxey to start at point guard, and he's played well to begin the season. Maxey's raw cards are pretty low-dollar currently, which has resulted in some drastic price movements in recent days — his 2020 Prizm Base PSA 10 dropped 28% on 69 sales last week, and is now averaging just under $5.
Rookies to Watch
Cade Cunningham — Guard — Detroit Pistons
The No. 1 overall pick from the 2021 NBA Draft, Cunningham has yet to play because of a sprained ankle. The Pistons are taking their time with his injury, and most fans and collectors expect him to be the center of the offense when he finally debuts. Panini's 2021 Chronicles Draft Picks is the only product out right now for these rookies, so Cunningham's Optic Rated Rookie has been the main target, with 19 sales last week.
Scottie Barnes — Forward — Toronto Raptors
The 4th overall pick, Barnes has shown off some incredible play through the season's first four games. Currently averaging 16.8 PPG and 8.5 RPG, Barnes has been doing it all for Toronto. Like Cunningham, Barnes' Optic Rated Rookie has been the main target for collectors, with seven total sales last week for about $5.50.
Evan Mobley — Forward — Cleveland Cavaliers
The 3rd overall pick, Mobley hasn't been as stellar as Barnes, but he's been getting major minutes for Cleveland in an oversized frontcourt next to Jarrett Allen and Lauri Markkanen. Consistent minutes are super important for young players like Mobley, so the trust he's built with the Cavaliers so far is extremely encouraging. Mobley's Chronicles Optic Rated Rookie sold 12 times last week for about $7.
Track your collection and maximize your profit with Market Movers, the hobby's most powerful sports card pricing platform! Learn more here
Note to readers: If you purchase something through one of our affiliates, we may earn a commission.