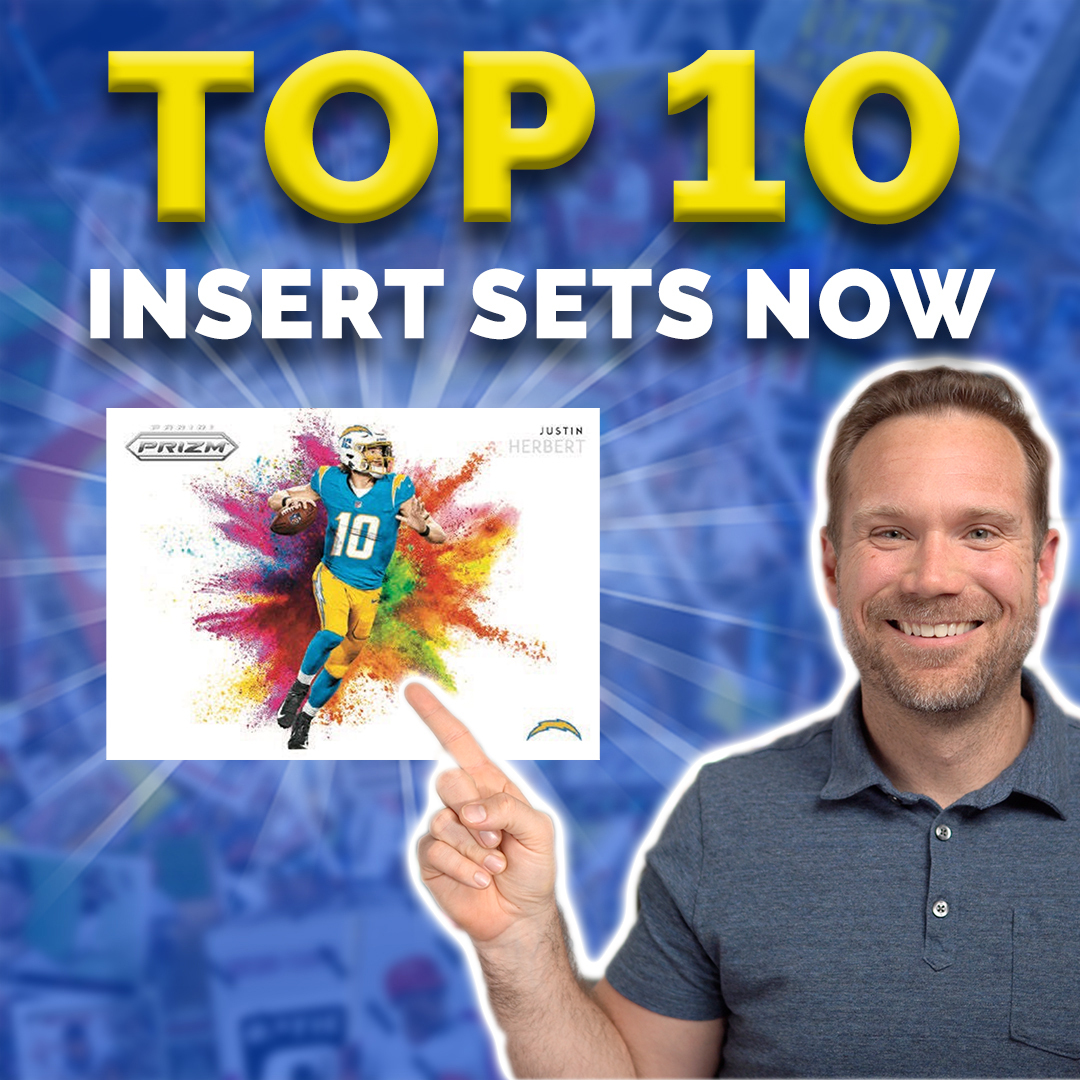 From iconic 90s inserts like Jambalaya and Big Men On Court to modern gems like Kaboom! and Color Blast, sports card collectors have been treated to an incredible lineup of artwork and designs over the years.
Sports Card Investor hosted an Insert Madness bracket earlier this year for the 2019-2020 season, and it showed off the best the hobby has to offer.
From 90s throwbacks to new 2019-2020 designs, the bracket had a variety of inserts from across the major sports. Here's a breakdown of how the Top 10 from 2019-2020 played out: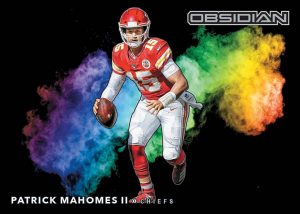 10. Color Blast, Obsidian Football
One of the most iconic modern sets, Color Blast features a simple player cutout over a chaotic but beautiful mix of colors with a plain background.
While Color Blast typically features a white backdrop in Spectra Basketball and Prizm Football, it makes its debut in Obsidian Football with a black background to mix things up.
An incredibly rare insert, Obsidian Color Blast is considered a case hit and is limited to a 25-card checklist.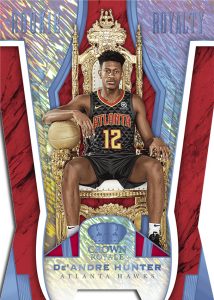 9. Rookie Royalty, Crown Royale Basketball
While Crown Royale is most known for its die-cut base cards, Rookie Royalty may be the most popular set because it features the game's newest lineup of young stars in memorable poses.
Continuing the common theme of prestige and royalty found throughout Crown Royale, the 39-card checklist features each rookie sitting on a thrown.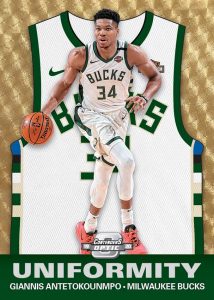 8. Uniformity, Contenders Optic Basketball
Pulling inspiration from Threads Basketball, Uniformity has a similar design to the Association, Icon and Statement image variations that feature a player action shot placed over a jersey in the background.
This new 35-player checklist trades out the Dazzle parallels from Threads for a lineup of Blue and Red Cracked Ice parallels.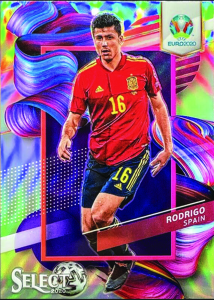 7. Visionary, Select Soccer
A brand new insert that isn't part of any other sets, Visionary is almost definitely the best new addition to Panini's lineup for 2019-2020.
Featuring an incredible mix of colors and artwork, Visionary has an argument for the best soccer-exclusive insert.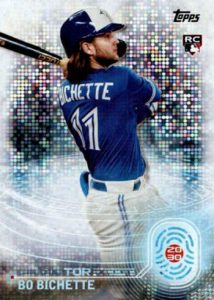 6. Topps 2030, Topps Baseball
Topps 2030 is a little bit of a throwback with a little bit of a futuristic look. This set looks at who Topps believes the best players in MLB will be in 2030, a throwback to a similar concept the brand tried back in 2010 with the Topps 2020 set.
Featuring rookies as well as current stars, Topps 2030 has just a 20-card checklist.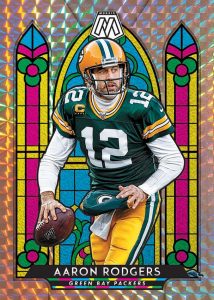 5. Stained Glass, Mosaic Football
Originally in Topps Gallery, Stained Glass has appeared in different sets over the years. After stops across multiple sports and brands between Clear Vision, Innovation and Prizm Draft Picks, Stained Glass has landed back with Panini's Mosaic Basketball and Football for 2019-2020.
Considered a case hit, this 10-card checklist is much different than the Stained Glass that appears in Prizm Football.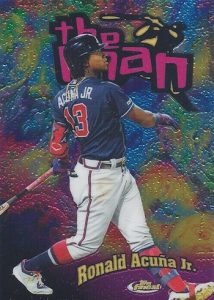 4. The Man, Topps Finest Baseball
We last saw The Man back in 1998, but Topps has brought it back in 2020 with a 30-card checklist. The big plus here? It's actually the easiest insert to pull from Topps Finest at 1:3 pack odds.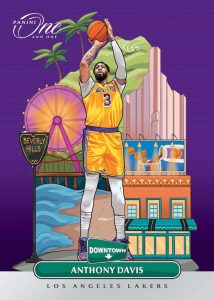 3. Downtown, One and One Basketball
Originally in Panini's Studio release, Downtown moved to Cornerstones and then made the jump for One and One's explosive release last year. A beautiful insert that features extremely player and team specific backgrounds, Downtown helped turn One and One into arguably Panini's best release for the 2019-2020 season.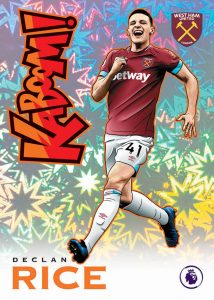 2. Kaboom!, Prizm EPL Soccer
Ultra-rare at just one per hobby case, Kaboom! has been a fan favorite across multiple sports and sets. An extremely popular set in Crown Royale Basketball, this 20-card checklist is just as stunning with Prizm EPL Soccer.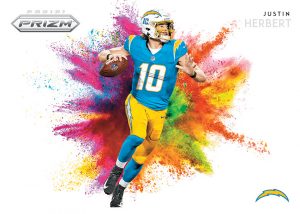 1. Color Blast, Prizm Football
Whether it's Spectra for basketball or Prizm and Obsidian for football, Color Blast looks amazing everywhere. A true chase card, this Prizm version appears just once every 10 cases. Filled with the game's top stars, you can also find rookies like Justin Herbert and Joe Burrow in the 15-card checklist.
Track your collection and maximize your profit with Market Movers, the hobby's most powerful sports card pricing platform! Learn more here.