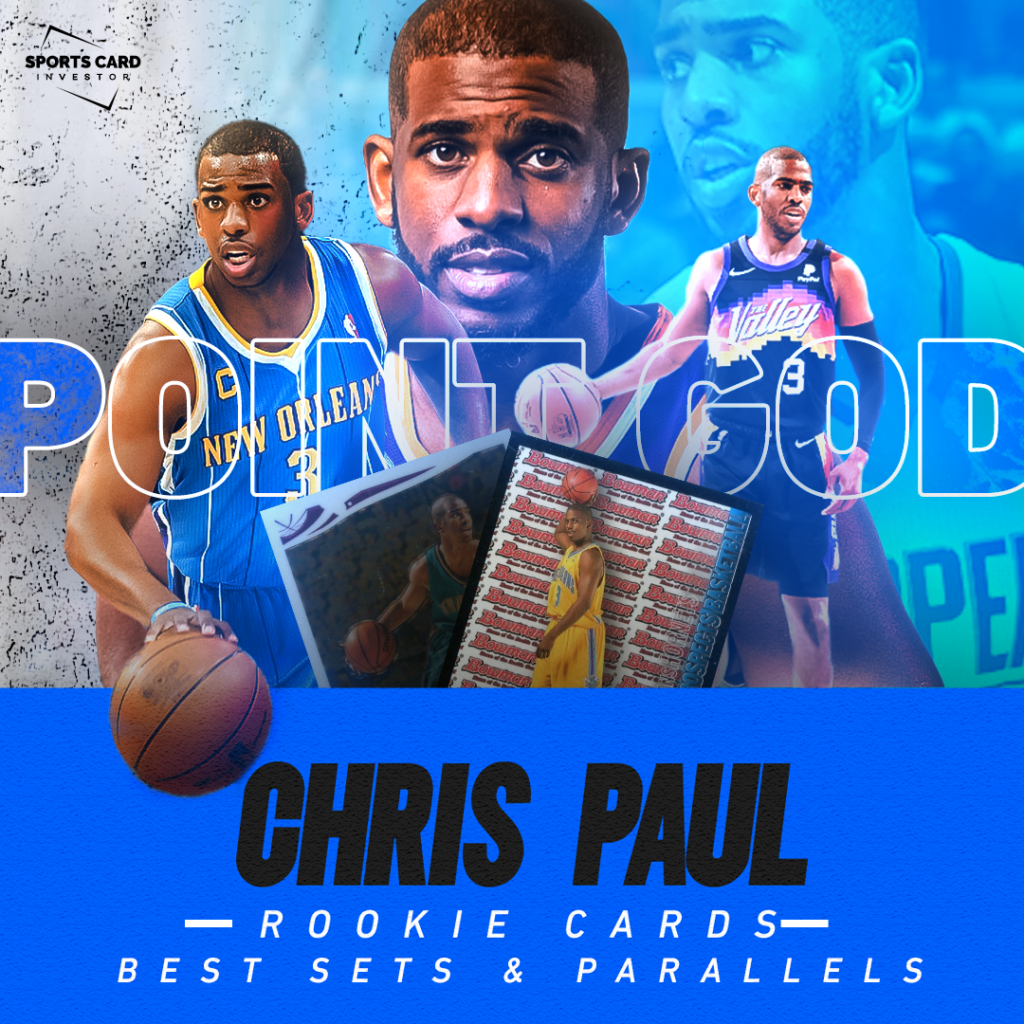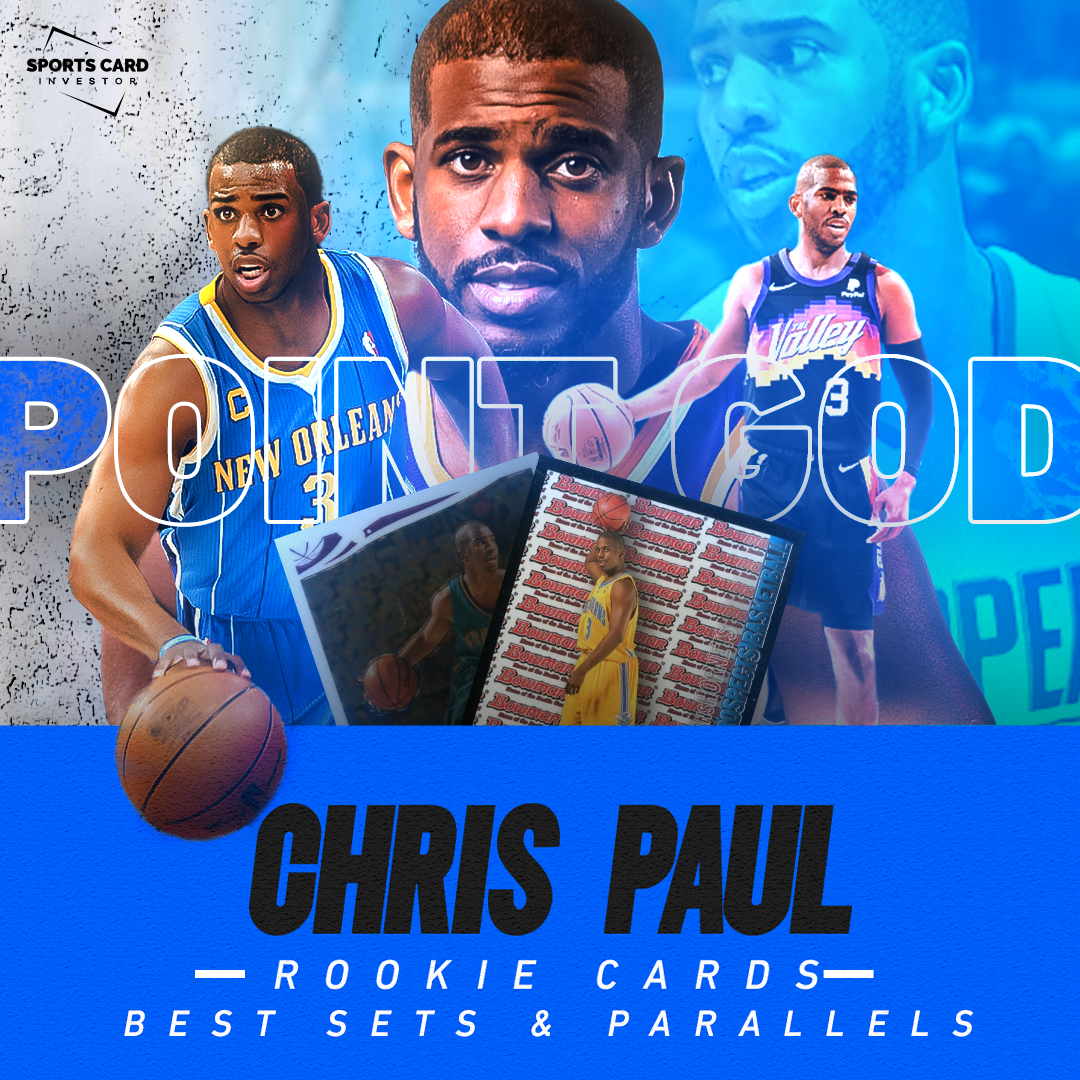 Chris Paul Rookie Cards: Best Sets and Parallels
Between 2005 and 2017, Chris Paul averaged 18.7 points and 9.8 assists as the starting point guard for the New Orleans Pelicans/Hornets and L.A. Clippers. And though he also made nine consecutive All-Star Game appearances during that stretch, he never led a team to the Western Conference Finals. Haters wrote off the 6'0" game-flow maestro as a great regular-season player who'd come up short when the playoff lights got too big.
That narrative started to change once he joined Phoenix, though. In the '20-21 season, CP3 had his usual individual highlights (league leader in free-throw percentage; 16 assists in the All-Star Game), but it was the Suns' Finals appearance that proved the year's loudest statement. The '21-22 campaign brought more of the same energy, with Phoenix coasting to a franchise-best 64 games and looking like serious title contenders.
While the last two years have helped reshape Paul's poor postseason image, those who truly know the game have long considered Chris one of the greats. After all, he and LeBron James are the only NBA players to ever reach the 20,000-point/10,000-assist milestones. Paul will likely retire No. 2 all-time in assists. May get there in steals, too. Should he add "NBA Champion" to the resumé, "The Point God" could be christened as the best to ever play his position.
CP3 has a number of rookie cards from '05, so use this Sports Card Investor guide to see which ones we think you should focus on. Cards are broken down into tiers, ranging from the most affordable and more popular options to the most unique, expensive and rare.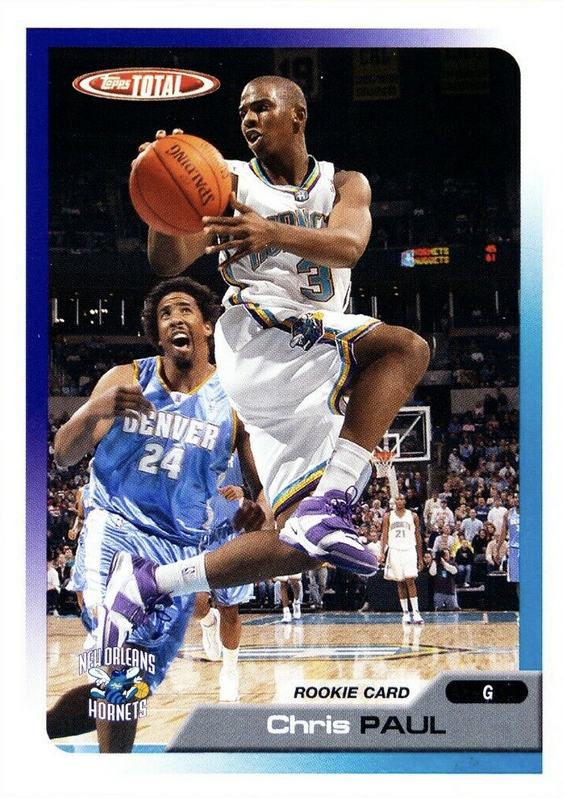 VALUE ROOKIES:
The Value Tier includes cards with high print runs or lower-quality cardstock. A good fit for new collectors or those on a limited budget.
Topps Total #346: With raw Silvers going for $20 and SGC 10s moving around $80, this Topps Total is a wallet-friendly option for collectors who simply want a piece of Paul's rookie pie.
Topps Bazooka #166: A little on the gimmicky side with CP3 flexing with two balls between his biceps, this Bazooka is another budget item (a PSA 10 sold for $89 in Feb. '22) for the future Hall of Famer.
Upper Deck Star Rookies #230: Even with the guard's million-dollar smile and a colorful abstract background, this Upper Deck offering never really caught on in the hobby. Just 72 have ever been graded by PSA.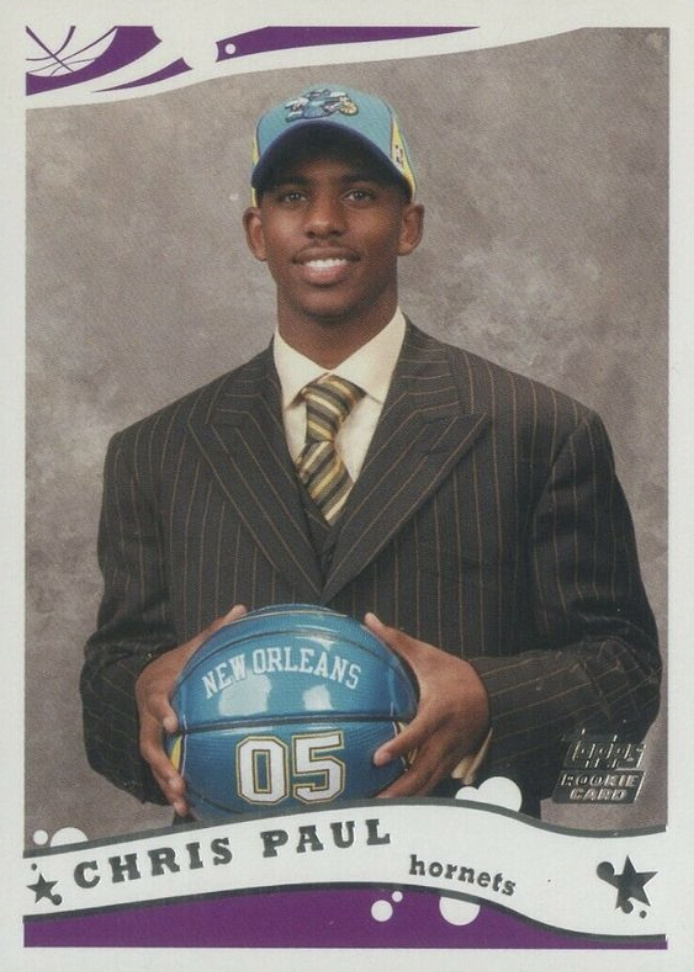 POPULAR ROOKIES:
This tier includes cards from the most popular sets across both retail and hobby formats. Typically easy to buy or sell when needed.
Topps #224: One of the most recognizable Paul rookies, this one captures the Wake Forest standout on draft night. The card saw some $600 sales during Paul's impressive run in the '21 Playoffs, but it lived between $200-300 for much of the '21-22 regular season.
Topps Chrome #168: Probably the point guard's most sought-after RC, this Chrome beauty in a PSA 10 consistently scores between $600 and $900. Parallels like the Refractor (/999) have sold for over $6,500 while Blue X-Factors (/99) have gone for $4,000 since the Suns' Finals appearance.
Bowman Chrome Draft Picks & Prospects #111: While far from a standout in this round-up — Paul cupping the ball over his head atop a wallpaper of "Bowman" logos isn't a terribly captivating image — the chrome card still sells two or three times a month.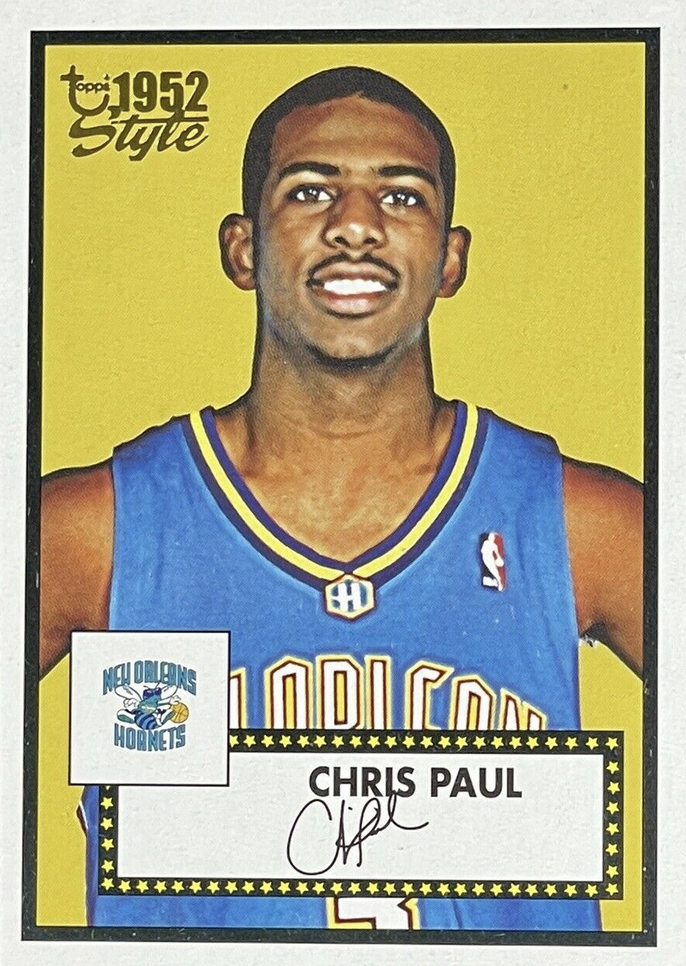 MORE UNIQUE ROOKIES:
This tier includes cards with lower print runs, unique designs, or cards from hobby-only products. Usually higher-quality cards than the Value or Popular tiers, though not necessarily more popular or easier to buy or sell.
eTopps #46: The awkward ball-over-the-head look Paul gave us on the Bowman Chrome is revisited here, but its cool refractor sheen and general scarcity (/2000) make it all worthwhile.
Topps 1952 Style #154: What better way is there to celebrate a cerebral, throwback of a PG than with a card that tips its hat to a vintage Topps layout?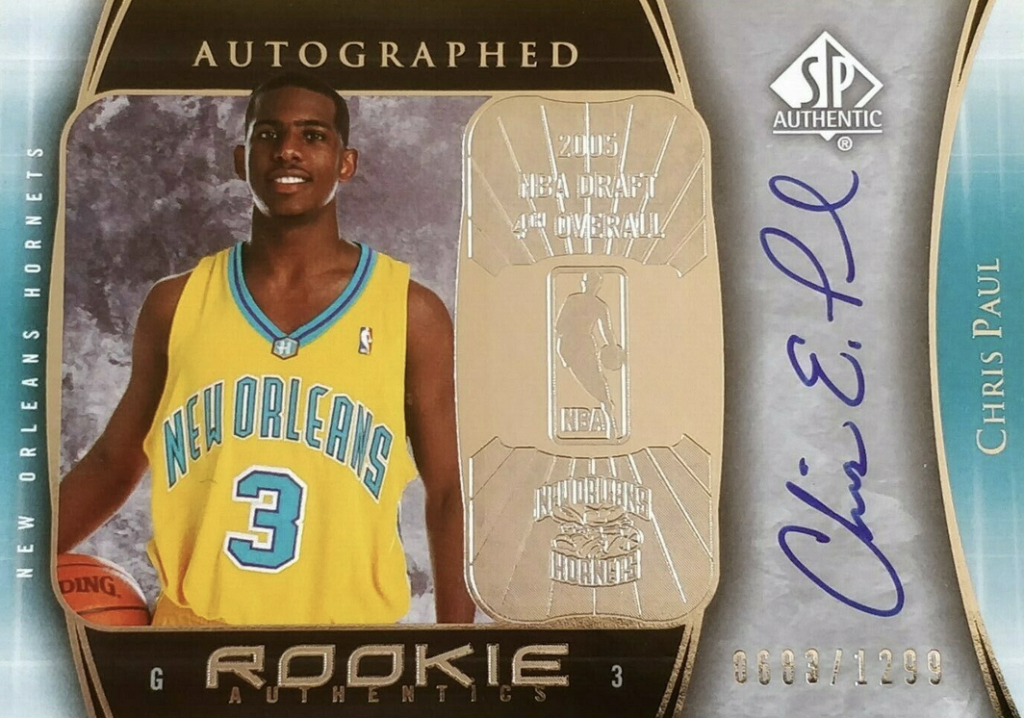 RAREST AND MOST EXCLUSIVE:
We won't spend much time here because this category is likely out of reach for most collectors due to price, but they are still fun to look at.

Sets like SP Authentic typically feature visually stunning designs and low-numbered cards.
This is also where you'll find the most impressive patches paired with high-quality, on-card autographs. Don't worry if this tier is too pricey as there's a host of options in other categories that could be perfect for your collection.
Track your collection and maximize your profit with Market Movers, the hobby's most powerful sports card pricing platform! Learn more here.
Note to readers: If you purchase something through one of our affiliates, we may earn a commission.