Fifteen-year-old Kamila Valieva is probably already the best figure skater in the world, and you've likely never even heard her name. But trust us: after the rising Russian star storms through the 2022 Winter Olympics in Beijing (February 4-20), you certainly won't forget her.
Before you go running over to eBay to purchase her cards, though, brake your blades. There aren't any. We already looked. As backwards as it sounds, card manufacturers don't usually get excited about the Olympics until after the medals have been handed out. But who knows? After Valieva wins gold like we're expecting, she may find herself on an Allen & Ginter card by the time the '26 Winter Games begin in Milan.
As for this year's Olympic action, we don't expect anything earth-rattling to happen in the hobby. However, the seven following cards could make modest moves over the next few weeks because they represent athletes who we're either expecting to do big things in China or we're remembering just how dominant they once were on the snow and ice.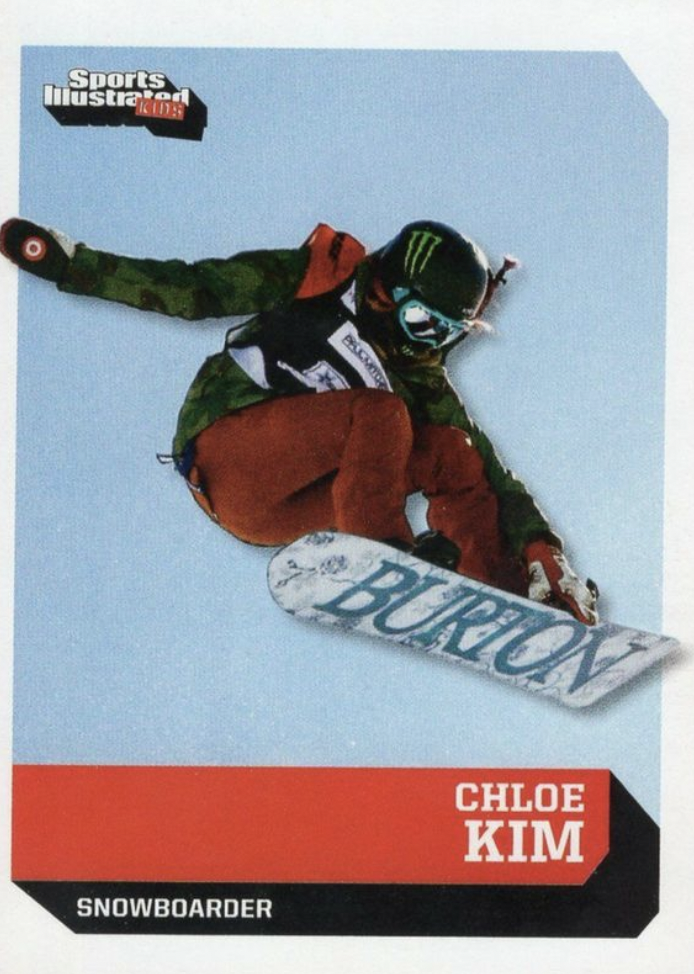 Chloe Kim- 2016 Sports Illustrated for Kids #510
If you're looking for the face of the '22 Games, it just might be this Long Beach native. Since she stormed onto the snowboarding scene in '15, Kim's won nine X Games and Olympic medals, made an appearance on Sesame Street and modeled for Kim Kardashian's SKIMS clothing line. This rookie card sold for around $10 raw in mid-January before dropping a bit. If she can win gold in Beijing, renewed excitement could surround it.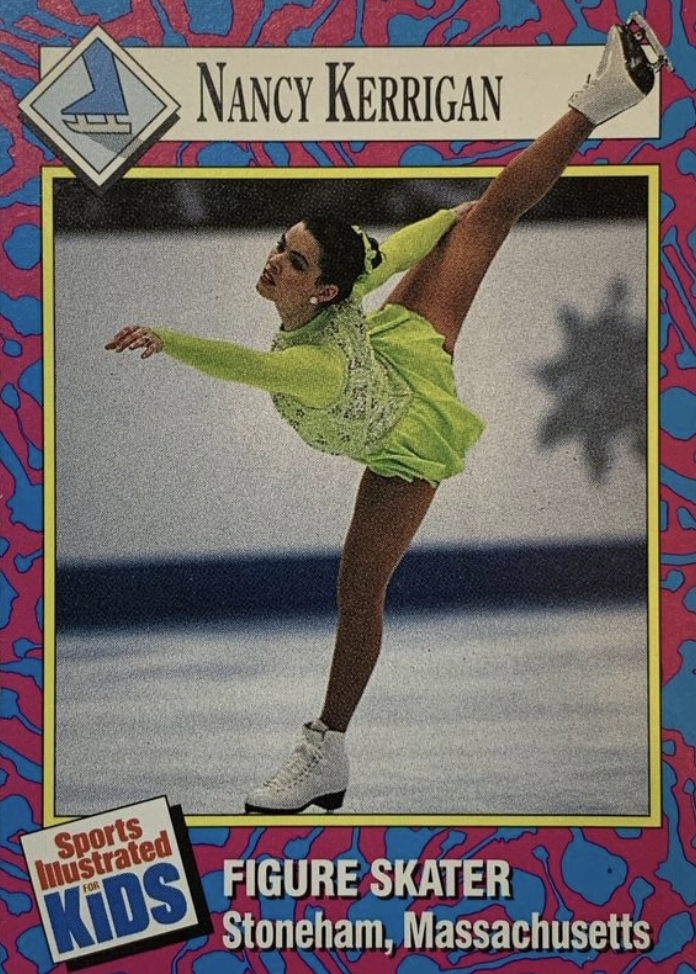 Nancy Kerrigan- 1993 S.I. for Kids #118
Though she will forever be connected to Tonya Harding for all the wrong reasons, Kerrigan should also be fondly remembered as one of greatest American figure skaters in history. With its funky-patterned border and Kerrigan's neon green costume, this card instantly conjures memories of early '90s. But at $5 for a memento from a cultural icon, we can't really complain.
Shaun White- 2003 S.I. for Kids #278
An OG in extreme sports, White, 35, has been a mainstay in skateboarding and snowboarding circles since the early '00s. The red-headed wonder, who's won 26 X Games and Olympic medals, has already declared these Games as his final ones. Word must have gotten around the card industry, too, because this RC, which was moving rather quietly at $30 back in November, has shot up to over $100 the past few transactions. PSA-graded cards have been selling for nearly five times that amount.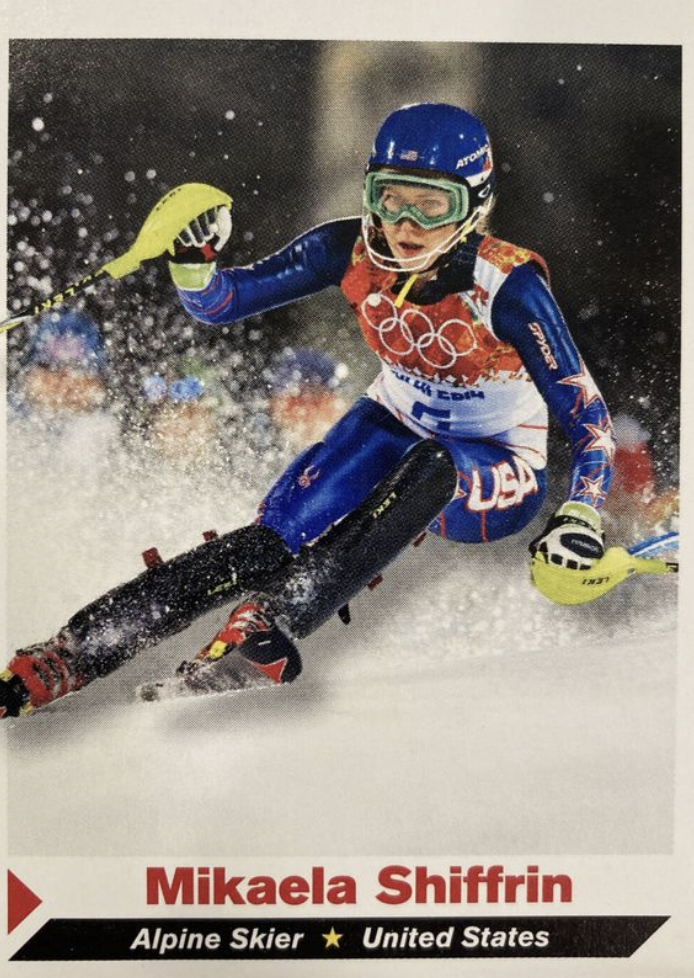 Mikaela Shiffrin- 2014 S.I. for Kids #317
If Kim had any competition for the title of "Most Talked About American in China," it would likely be Shiffrin. Just like her alpine-skiing predecessor Lindsey Vonn, Shiffrin has dominated the slopes for what feels like forever. At the '18 Winter Games, she took home a gold and silver medal. If she duplicates those feats this time down the mountain, this RC could soar.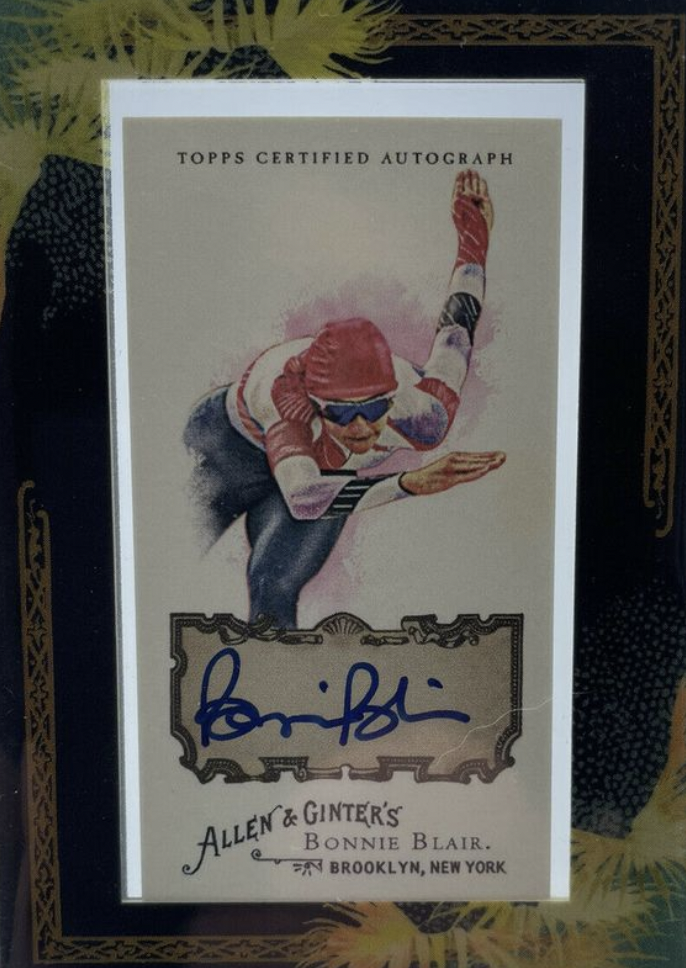 Bonnie Blair- 2008 Topps Allen & Ginter Framed Mini Auto
While Maame Binay and Brittany Bowe dominate the field now, there was a time when Blair was a speedskating beast. Between 1988 and 1994, in fact, Blair medaled six times. Of course, Allen & Ginter, a card company famous for randomly grouping stars in all fields together, took notice and placed a framed miniature auto of Blair in its '08 collection. As the sport's new stars take off, it'll be fun to see if this legend's card can go a few times around the track.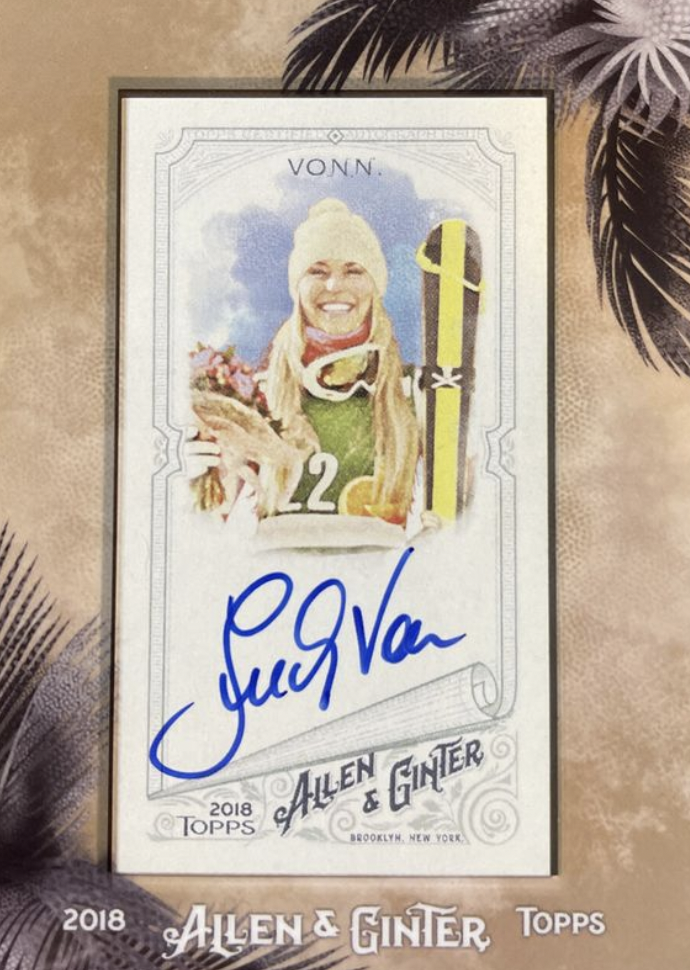 Lindsey Vonn- 2018 Topps Allen & Ginter Framed Mini Auto
We often talk about how spectacular Vonn was in her prime, but equal ink should be given to the determination the skier's shown over the years. The fact that she reached the podium in international events several times after a devastating crash at the 2013 World Championships is almost inconceivable. Only slightly less amazing is the fact that this autograph can be grabbed for less than $75 on the secondary market right now.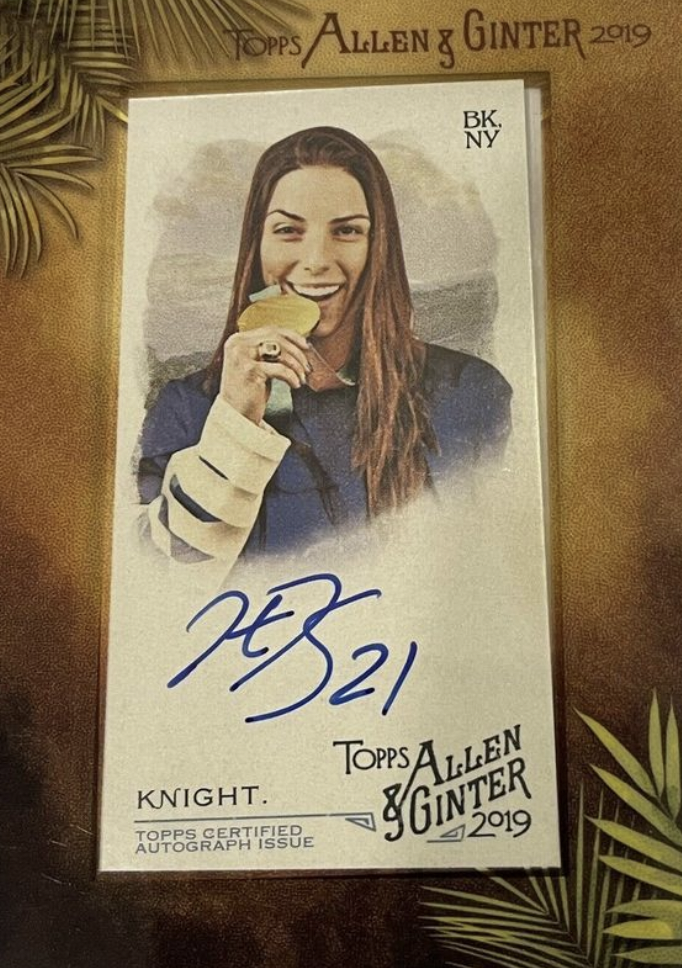 Hilary Knight- 2019 Topps Allen & Ginter Framed Mini Auto
One of the stars of the U.S. women's ice hockey team that won gold in '18, Knight will play an even bigger role in this year's quest for the top prize. Should the final game come down to the United States and bitter rival Canada, expect buzz around the star forward (and any good-looking card like this one) to reach a fever pitch.
Track your collection and maximize your profit with Market Movers, the hobby's most powerful sports card pricing platform! Learn more here.
Note to readers: If you purchase something through one of our affiliates, we may earn a commission.