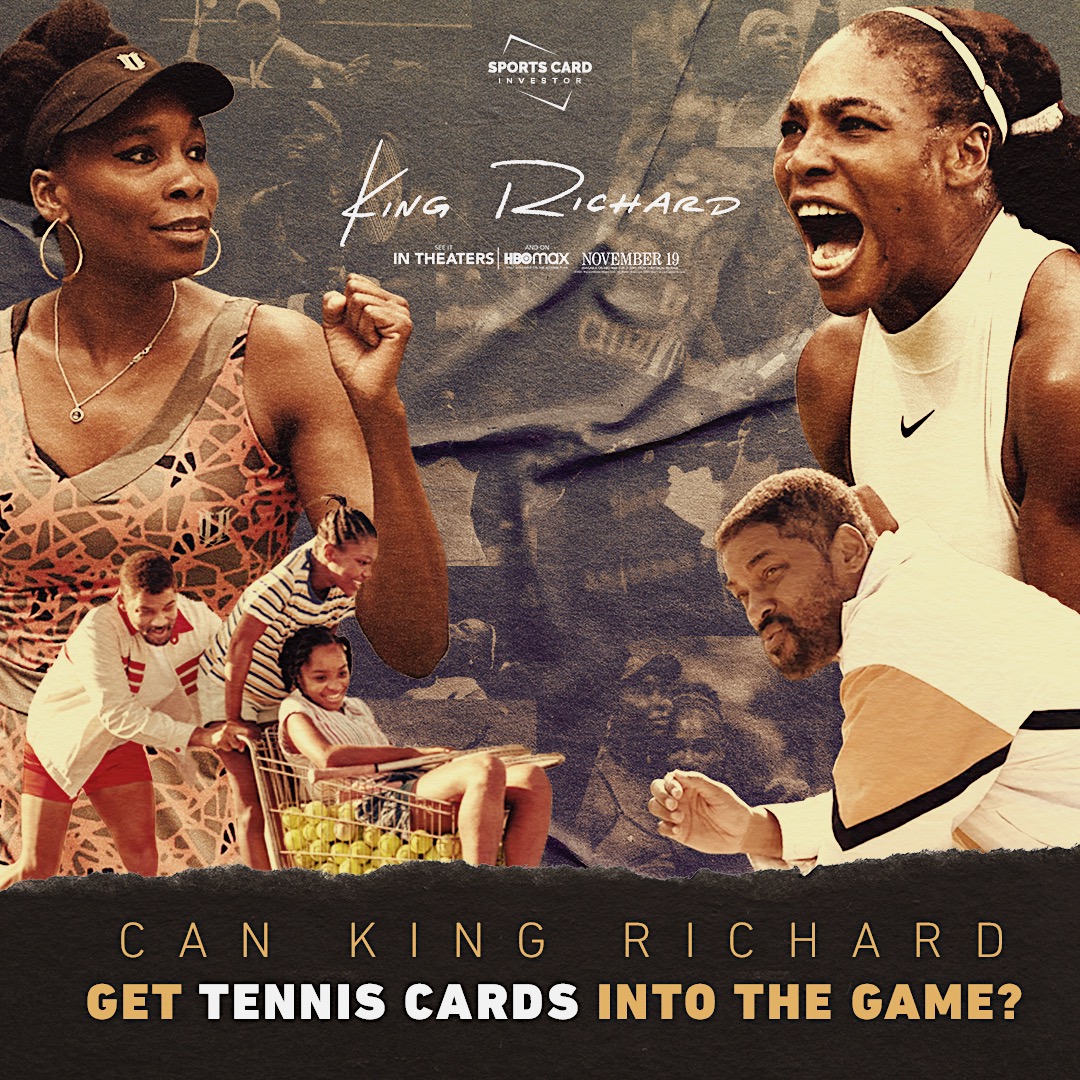 When the Williams family lived in Compton, California, in the late 1980s, they had a neighbor across the street who despised the way that parents Richard (Will Smith) and Oracene (Aunjanue Ellis) were raising their five girls. Yes, the dad ran a tight ship. He had his two youngest daughters, Venus (Saniyya Sidney) and Serena (Demi Singleton), on strict tennis workout schedules. They practiced hard. They practiced long. They even practiced in the rain. It was tough love, sure, but it was all part of a bigger plan.
If it wasn't an intrusive neighbor calling children services on them, it was local thugs harassing the family at the park. Still, none of that was as impactful as what wealthy white tennis club members did and said to Richard when he'd approach them for financial help for his daughters' tennis expenses. Some laughed. Others suggested the girls take up basketball. Richard and Oracene shook it all off and stayed the course until they found someone who'd look past their daughters' skin color to see their sweet swings.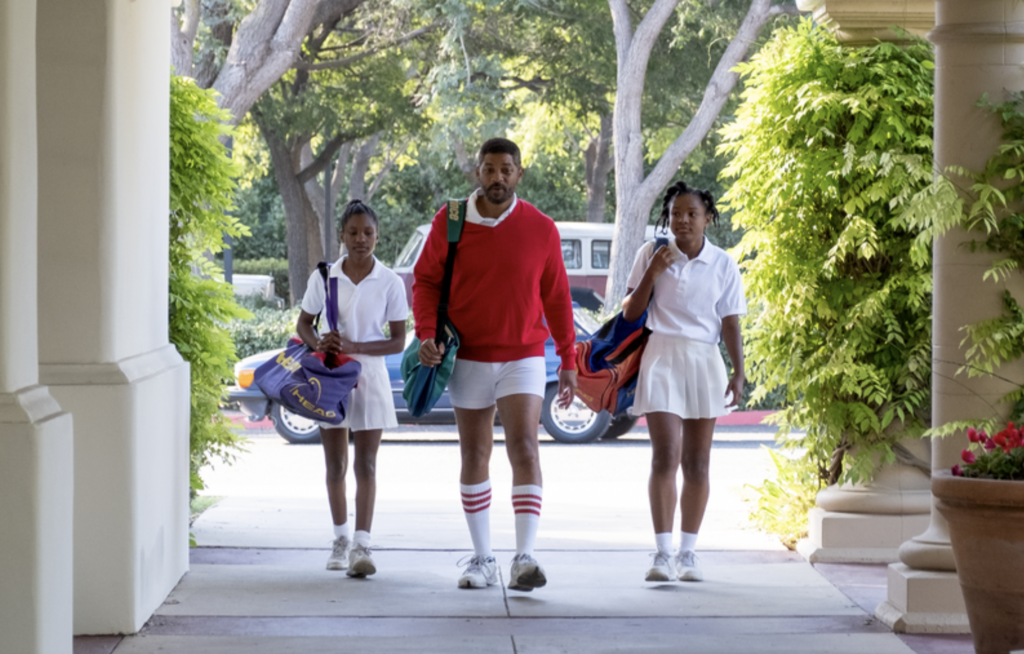 Had we not seen the Williams' journey unfold in real time on our own TVs, we probably wouldn't believe it. If just one Black girl from inner-city L.A. went on to win five Wimbledon titles like Venus did, it would have been an inspiring tale. But to have a second child who shared the same twin bed win seven more Wimbledon titles, seven Australian Opens, six U.S. Opens and three French Opens is nothing short of miraculous. If you called the Williams Sisters' story the most amazing in sports history, you wouldn't hear a word of disagreement from us.
Such a powerful narrative in less-capable hands could have easily double-faulted into Hallmark Channel territory. But King Richard director Reinaldo Marcus Green (Monsters and Men) moves his camera with grace and genuineness. The girls' love for each other isn't force-fed with sappy lines and emotional violin strings; instead, you see the sisters embrace in passing or you catch them giggling at one another. And you don't need to know Richard Williams on a personal level to see how Smith's embodiment goes well beyond high socks and short shorts; the man captures Williams' tired, taut mannerisms and thick Louisiana drawl to near perfection. Ellis is electric as Oracene, demonstrating a strength that's relatively quiet for most of the movie's 138 minutes, but erupts during an unforgettable scene with Richard in the kitchen. Oscar nominations won't come out until February 2022, but we're guessing Smith's and Ellis' are already postmarked.
But what does all of this mean for the hobby? What will overwhelmingly positive buzz now (at press time, King Richard's Rotten Tomatoes score was 92%) and the inevitable awards-season hype next year mean for Serena and Venus Williams' tennis cards? It's a fascinating question that doesn't have any immediate answers.
When it comes to sports outside the core four, there's so little to help quantify this moment. We've seen some Tiger Woods cards do quite well in the market. Soccer, of course, has exploded here in the states. The occasional Michael Phelps or Usain Bolt oddity in the hobby has sparked interest, too.
Tennis has been an altogether different ballgame. Venus' '03 NetPro PSA 10 went for about $80 in July 2021, but was down to $66 in early November. Serena's husband (and influential internet entrepreneur) Alexis Ohanian generated some excitement in the card community when he proclaimed in an early 2021 interview with Bill Simmons that he was investing in his wife's cards. Serena's 2003 NetPro #1 PSA 10 rookie card sold for as high as $183 back in September 2021, but it dropped to $90 on November 18, 2021.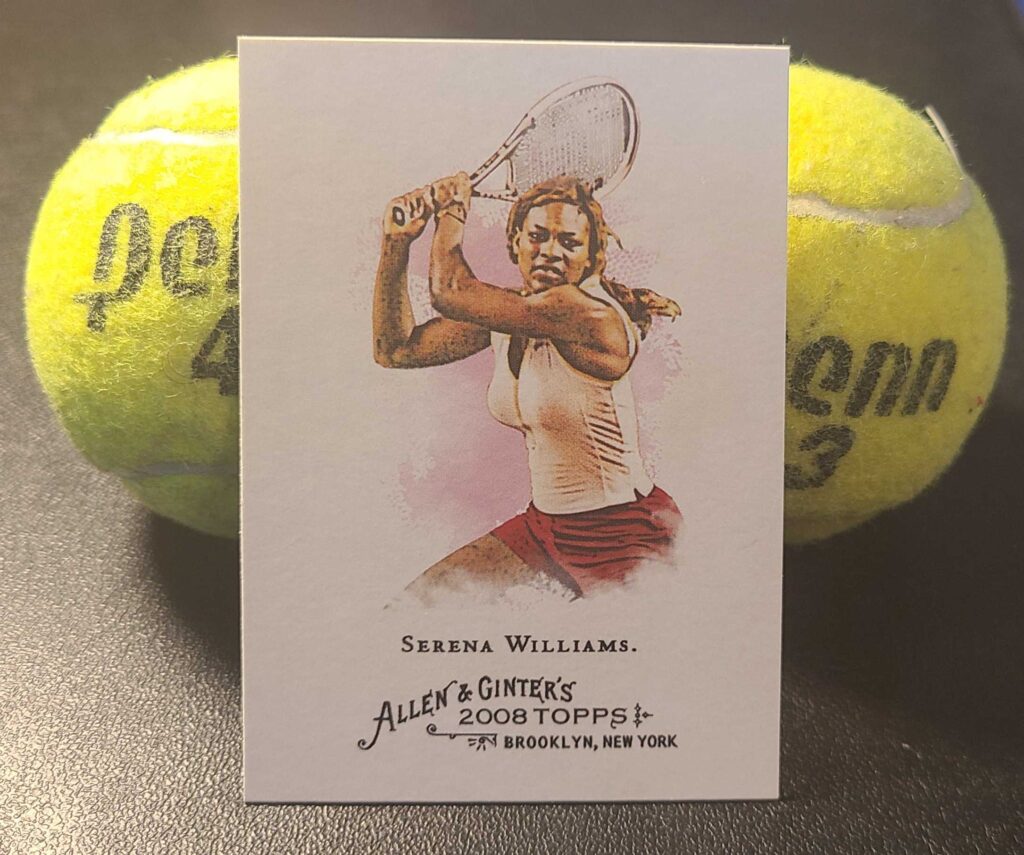 According to PSA, there are 1,927 of Serena's NetPro #1 in a PSA 10, but just 50 "rookie cards" for Venus and only 142 for 20-time Grand Slam winner Roger Federer in that same set. That kind of overall scarcity generally sparks interest. With outside-the-norm collectors currently infatuated with UFC and Formula 1 cards, though, they may be unaware of the low tennis numbers.
When hobbyists do catch on, they won't find much outside of 2020 Topps Transcendent, a few sporadic sets like NetPro and a handful of random cards like Serena's 2008 Allen & Ginter from over the past few decades. But at least the general interest will be there. It helps to have a superstar like Serena Williams at the center of it all. Fresh talents in the sport like Naomi Osaka, Emma Raducanu and Ashleigh Barty don't hurt matters, either.
Movies like King Richard could help generate modest buzz for tennis cards, too. Doubters might say that, if the category hasn't taken off already, there's little hope that it ever will. Fair point. But if there's one thing you'll learn about the Williamses after seeing this polished production, it's that they're one family who've made it a life-long mission to prove people wrong.
Track your collection and maximize your profit with Market Movers, the hobby's most powerful sports card pricing platform! Learn more here.
Note to readers: If you purchase something through one of our affiliates, we may earn a commission.