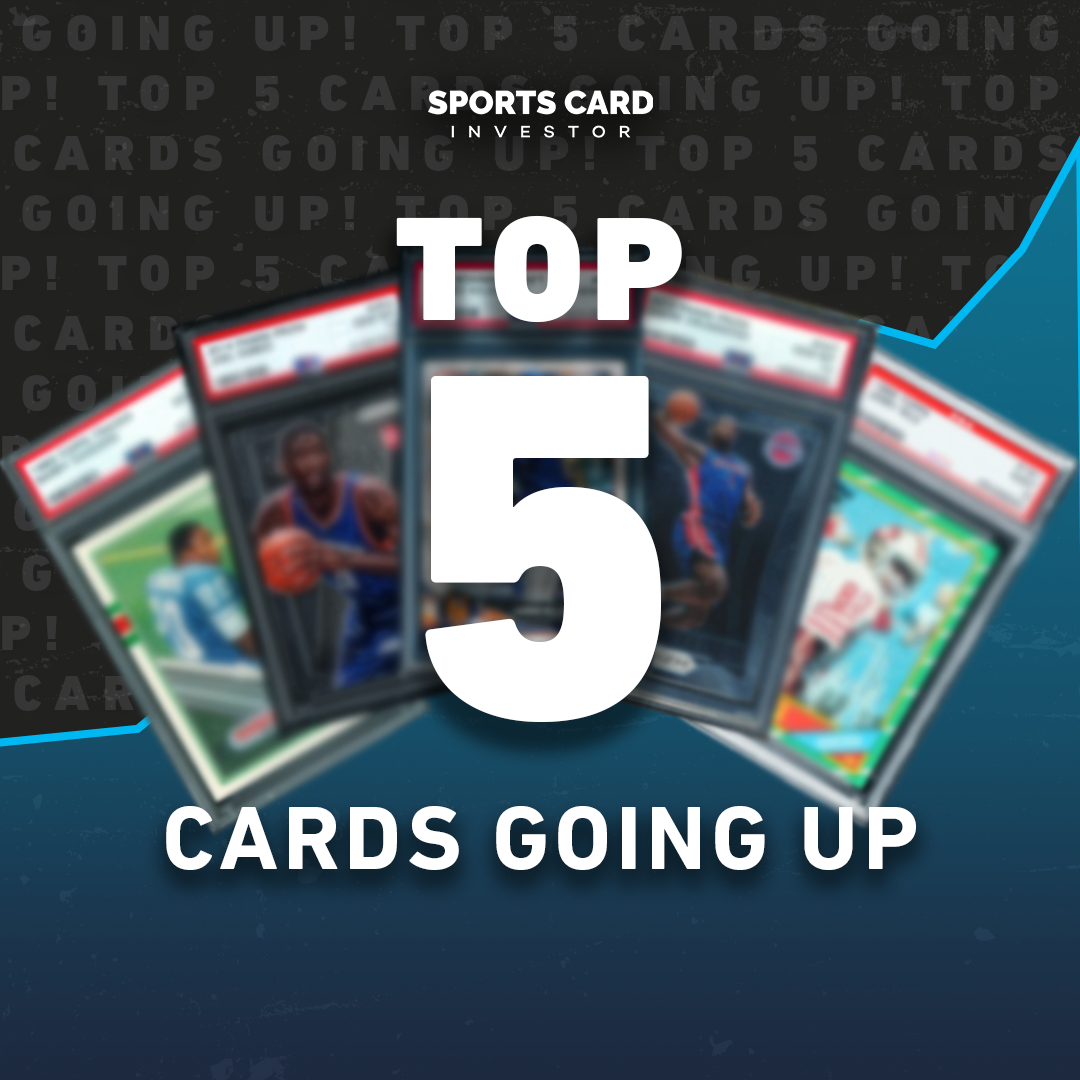 To no surprise, the NFL Playoffs and a fantastic Super Bowl matchup has helped drive football's card market up over the last month. Matthew Stafford and Joe Burrow will face off on Sunday, and their respective markets could see massive changes based on the result.
Read about Burrow, Stafford and others in this week's Top 5 Hottest Sports Cards:
After a decade in Detroit, Stafford's move to Los Angeles immediately created Super Bowl expectations for the Rams, and he's all but cashed in. The Rams will now face a Joe Burrow-led Cincinnati Bengals team in the Super Bowl, and Stafford's key rookies stand to gain quite a bit with a win.
Several of Stafford's key rookies have extremely low PSA 10 pop counts, and it's fair to assume that many of those examples are held by long-time Lions fans rather than investors. His 2009 Topps Base PSA 10 has seen strong movement lately, however, and is up 97% over the last 30 days.
A non-factor in the hobby until a few weeks ago, Davis exploded for four touchdowns in Buffalo's loss to the Kansas City Chiefs. With very little graded population, Davis' Raw market exploded overnight while many $2 cards quickly became $20 cards.
Out of his graded cards, Davis' 2020 Mosaic Base PSA 10 has been the big riser in the aftermath while jumping 98% over the last 30 days. Buyer's should beware, though, as huge performances like the one Davis had aren't sustainable and his market moving forward likely only goes down.
3. Deebo Samuel
The 49ers came up short against the Rams, so Samuel's season has been cut a little shorter than many fans would like. One of the most dynamic and explosive players in the NFL, Samuel has developed a strong market for a receiver because of his versatility on offense.
Samuel's ability to score as a pass catcher or out of the backfield as a runner has brought some serious hobby popularity, and his market has benefited from a somewhat limited lineup of rookies to choose from.
His 2019 Prizm Base PSA 10 is up 130% over the last 30 days.
2. Rafael Nadal
Still likely underrated as a sport overall in the hobby, tennis has seen some strong movement with Serena Williams recently setting some auction records. This week Nadal has been a big winner, though, as he's coming off an Australian Open win that secured him his record-breaking 21st Grand Slam title.
The 2003 NetPro set is the go-to for many tennis collectors, and Nadal's 2003 NetPro Base PSA 10 has jumped 162% over the last 30 days.
1. Joe Burrow
As expected, Burrow sits atop this week's hottest cards for good reason. His market continues to go up overall, and several of his rookies could fit in the top spot — we've featured cards here already ranging from his Prizm to his Absolute.
This week, Burrow's 2020 Donruss Canvas PSA 10 has been a big riser, jumping 133% over the last 30 days across 110 sales.
Track your collection and maximize your profit with Market Movers, the hobby's most powerful sports card pricing platform! Learn more here.
Note to readers: If you purchase something through one of our affiliates we may earn a commission.