Honestly, we wanted to publish a story about the recent rash of sports card shop break-ins weeks ago. But every time we went to hit "publish," we got word about another robbery occurring at one of our friend's businesses. At first, it was Jimmy's Kentucky Roadshow Shop back in late-September. Then it was Santiago Sports in early December. About two weeks after that, Steel City Collectibles was hit. Four days later, Nash Cards. Atlanta's Breaking Bangers and Bullpen L.A. were robbed last year, too. You're probably aware of other shenanigans somewhere in your neck of the woods.
This uptick in crimes is not just a big-city issue, either. The corner of Lexington, Kentucky where Jimmy's sits is about as tranquil as you can imagine. Elderly ladies can be seen coming out of shops. There's a little pharmacy. It's Norman Rockwell-level quaint. But none of that mattered as the beloved card shop was being ransacked.
"I've seen break-ins my whole life," says Roadshow Shop owner Jimmy Mahan, a guy most would nominate for Mr. Congeniality, if such an honor was ever bestowed in our hobby, "but not at the rate of four in eight weeks. It's nuts." The Kentucky Roadshow situation was so puzzling that the FBI had to get involved. Luckily, they found the culprit.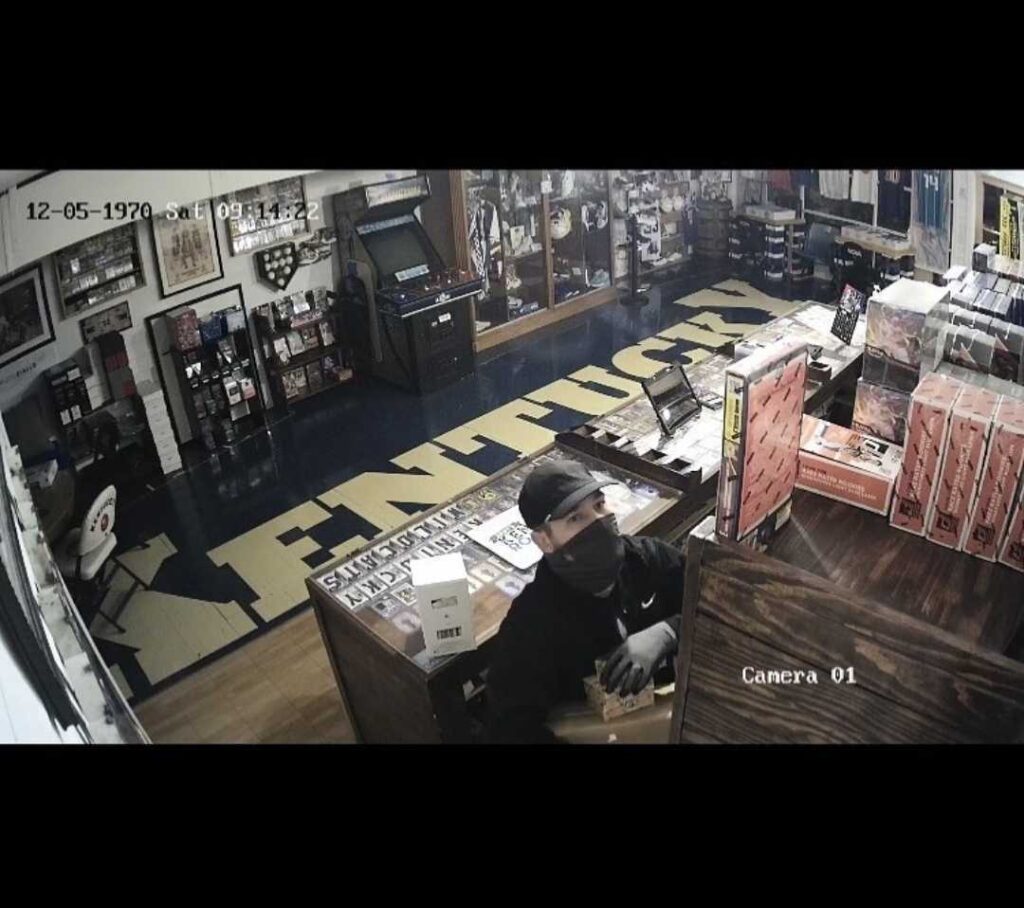 Thankfully, in both Mahan's case and the December 4 break-in at Collingswood, New Jersey's Santiago Sports, burglars didn't get away with as much as they could have. More headache and hassle than anything. "He actually went in and [immediately] looked to the left," says owner Tyler Santiago. "He's been in the store before—100%. He looked right to the left where we keep a BGS 9 '86 Fleer Jordan rookie. He didn't see it and he panicked. Of course, you're gonna panic with the alarm. But then he goes to the back and he just starts grabbing whatever he can. He got like Prestige blasters and some other crappy stuff." At press time, there was a good idea of who the culprit was but the person hadn't been arrested.
So, what's sparking all these incidents in the card community? An obvious place to start would be coronavirus' economic strain. You don't need a fancy Harvard Business School degree to tell you that, when folks hit financial hardships, they'll take desperate measures to better their situation.
The drug epidemic is playing a role as well. "A lot of these guys are not necessarily out here to make money," says the Lexington Police Department's Ethan Jennings, a detective who helped put the Jimmy's Kentucky Roadshow Shop burglar away. "They're out here to fuel their habit. That is a very good motivator for them to break in somewhere and not care about the consequences."
Another reason for the crime spike: the card market is simply doing too well. When you and your buddies were discussing Luka Doncic and Trae Young Prizm rookies amongst yourselves in 2018 and '19, nobody much cared. Once things picked up in early '20, only the savviest of thieves were on alert. But now, with everyone from your local paper to CNN reporting on record card sales and jam-packed card shows, even the simplest of robbers have smartened up.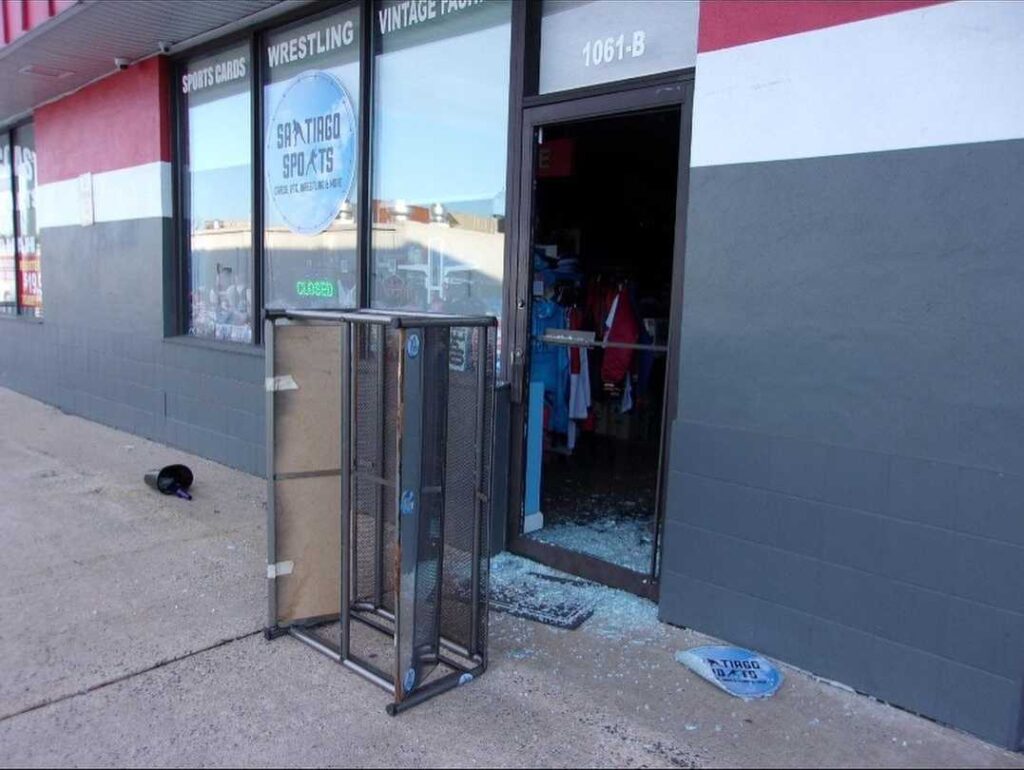 "Card prices have gone up and anytime that you have an increase in price, you're going to have an increase in theft," says Detective Jennings. "We're seeing the same thing with catalytic converters [in vehicles]. The price for converters skyrocketed so the amount of theft skyrocketed. I think it's pretty much the same thing, I don't necessarily think it has anything to do with the cards themselves; it's just the value that the cards are going to bring."
On December 21, Pittsburgh's Steel City Collectibles, one of the nation's premier sports card retailers, was hit with a smash-and-grab. But as we mentioned earlier, before the folks at Tennessee's Nash Cards could fully shake their heads in disgust, their store was broken into on December 24. Sports Card Investor reached out to both companies, but neither wanted to speak on the record about the active cases.
Nash Cards owner Chris Kelsey did, however, share a few words on the incident via an IG post: "They stole a lot of stuff. That was a little bit unclear from my original video. I guess people thought they broke in and didn't steal anything. That was not the case. They broke my window and they did take some things. They did steal a lot of stuff and it was worth a lot of money. But I'm okay. We're okay."
Like with Jimmy's Kentucky Roadshow Shop and Santiago Sports, Nash Cards' and Steel City's friends and followers flooded their social media pages with words of encouragement and assurances that they'd keep an eye out for the missing product. The resiliency and camaraderie across the board was inspiring.
"We identified one guy and we caught the second guy really because the hobby community was like, 'Hey, is this your box,'" says Mahan, referring to the September incident and a February '21 situation. We put it out there [on social channels]. Some guy tweeted me and said, 'I think this might be your box.' And boom—got'em!"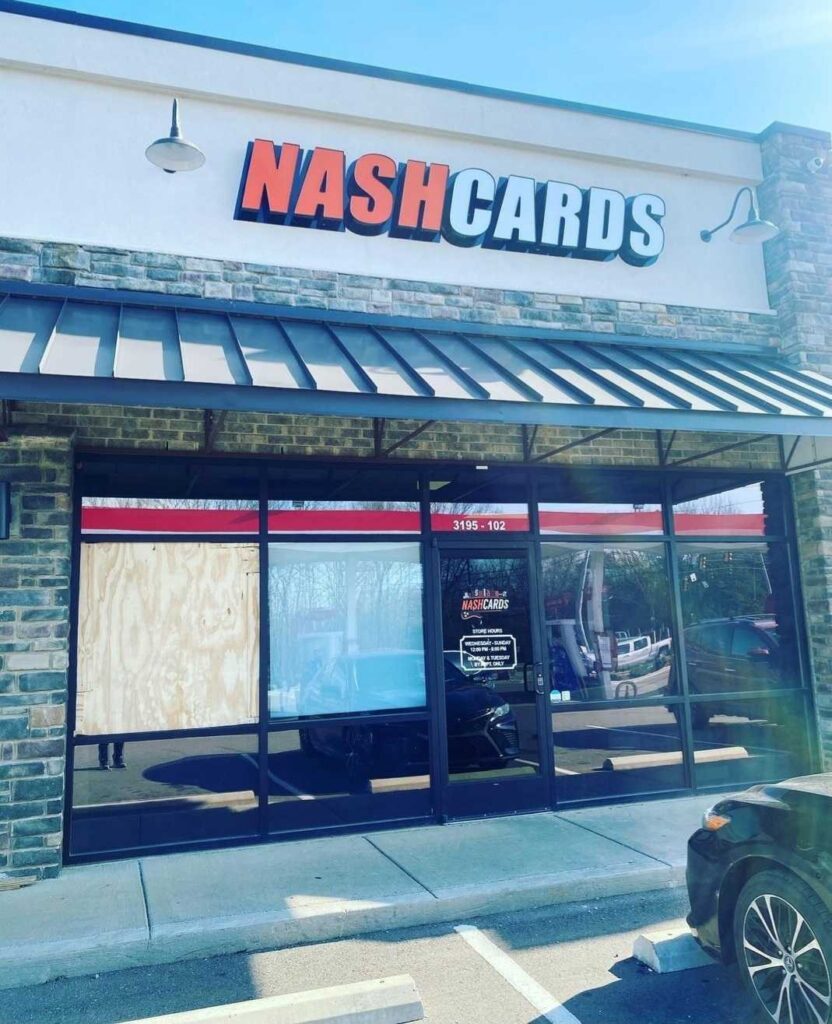 Adds Detective Jennings, "These guys eat, sleep and breathe sports cards. [Avid card collectors] are on all the websites all the time. They're always looking. As a detective, I'm just one guy. I can only go to so many websites [for research], you know? I've only got so much time in a day. I have all this stuff that I got to get done. You have a whole customer base out there and they're all in already. They love this stuff."
Still, it's going to take even more to combat this plague. One thing everyone we talked to agrees with is that card shops must do a better job of cataloging their inventory. While it might be tedious to take photos of every box's serial number or log each graded card's unique certification number, the time spent will prove worthwhile should those items ever come up missing. Mahan also says taking a picture of something seemingly as inconsequential as the Saran Wrap around a box could be enough to help identify it elsewhere.
"I know nothing about sports cards," says Detective Jennings. "We may recover a bunch of cards and, if they don't have serial numbers or if I don't have photographs, I'm not gonna know what I'm looking for. That's a big challenge to us."
Beyond better record keeping, there are more physical deterrents that can be put in place as well. Safes are a no-brainer way to stash away your valuables. And, of course, security cameras inside the shop and in the parking lot are beneficial—especially when it comes to identifying offenders after a robbery.
But Mahan suggests taking things a step further in that respect. "We got cameras inside," he says, "but let's put two outside the shop. Then, after we close, you geotag it, so if somebody is looking in the window, it'll pop right into your camera and you can say, 'Oh, that's just an old couple looking in the shop window.' Well, it's 1 a.m. and this dude's casing the joint. Let's call the cops! And that's not a hard thing to do. That's not an expensive thing to do. It's gonna be a lot cheaper to do that than lose $20,000 worth of boxes."
Reinforced windows are another important tool. Santiago has now put them on his storefronts. "It's going to take you like 100 punches to get through it," he says. "It's going to be just so annoying that you're going to give up." Mahan wanted to have something similar at his shop before the incident, but because of the global supply chain shortage, the product hadn't come in yet.
Santiago continues by saying it doesn't hurt getting friendly with the boys in blue, either. "At night," he says, "when [cops] do like their patrols, if nothing is really going on, they tend to take a couple more looks or stay a little closer to the store—just in case."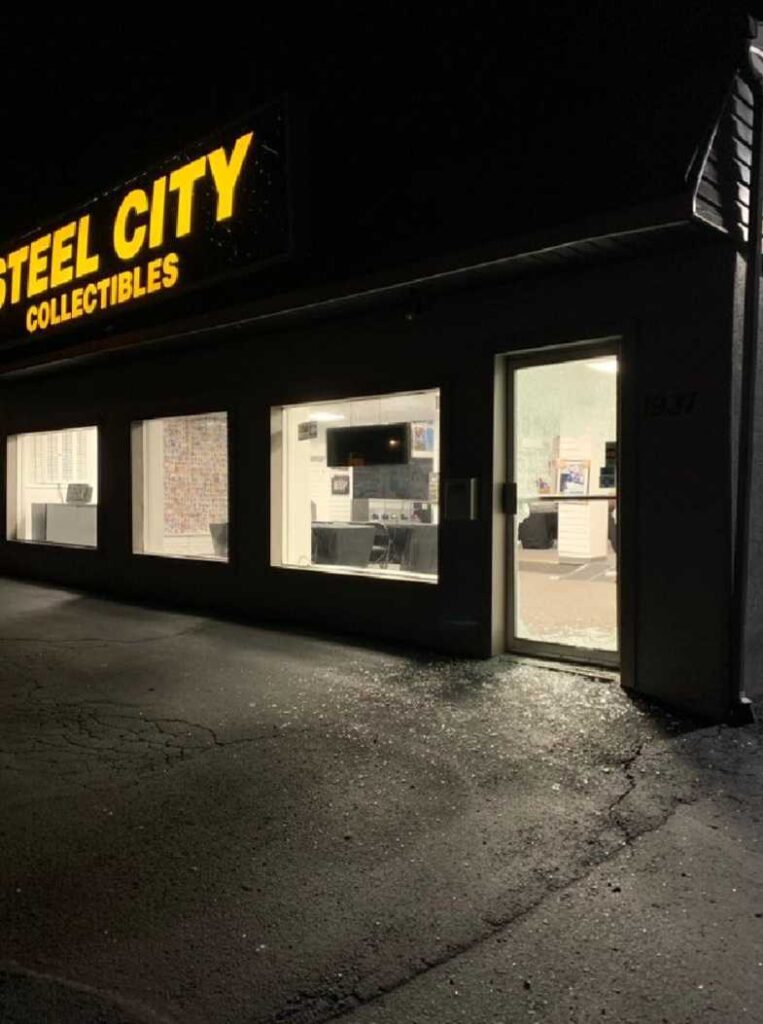 No matter what, though, Mahan insists he's never putting burglar bars up at Jimmy's Kentucky Roadshow Shop. "I'm just not going to do that," he says. "People say that's stupid. But if you saw where we are, it just doesn't [make sense]. I'd rather get bulletproof glass, extend the time it takes for you to get in our shop, make sure everything is logged and everything over $1,000 is serial numbered so you can't resell it."
Sadly, in this day and time, that idyllic picture of suburbia may be a thing of the past. And any thoughts of eliminating crime on a grand scale might only work in some utopian fantasy on Netflix.
But to say that nothing can be done to slow the misdeeds is equally erroneous. There's plenty that we can still do. Those in the thick of the madness have shared their priceless tips. We just need to apply them.
"It sucks but you can't hold on to it," says Santiago. "You can't think everyone's like that. There's good people here. Just keep going."
And that's exactly what the hobby intends to do.