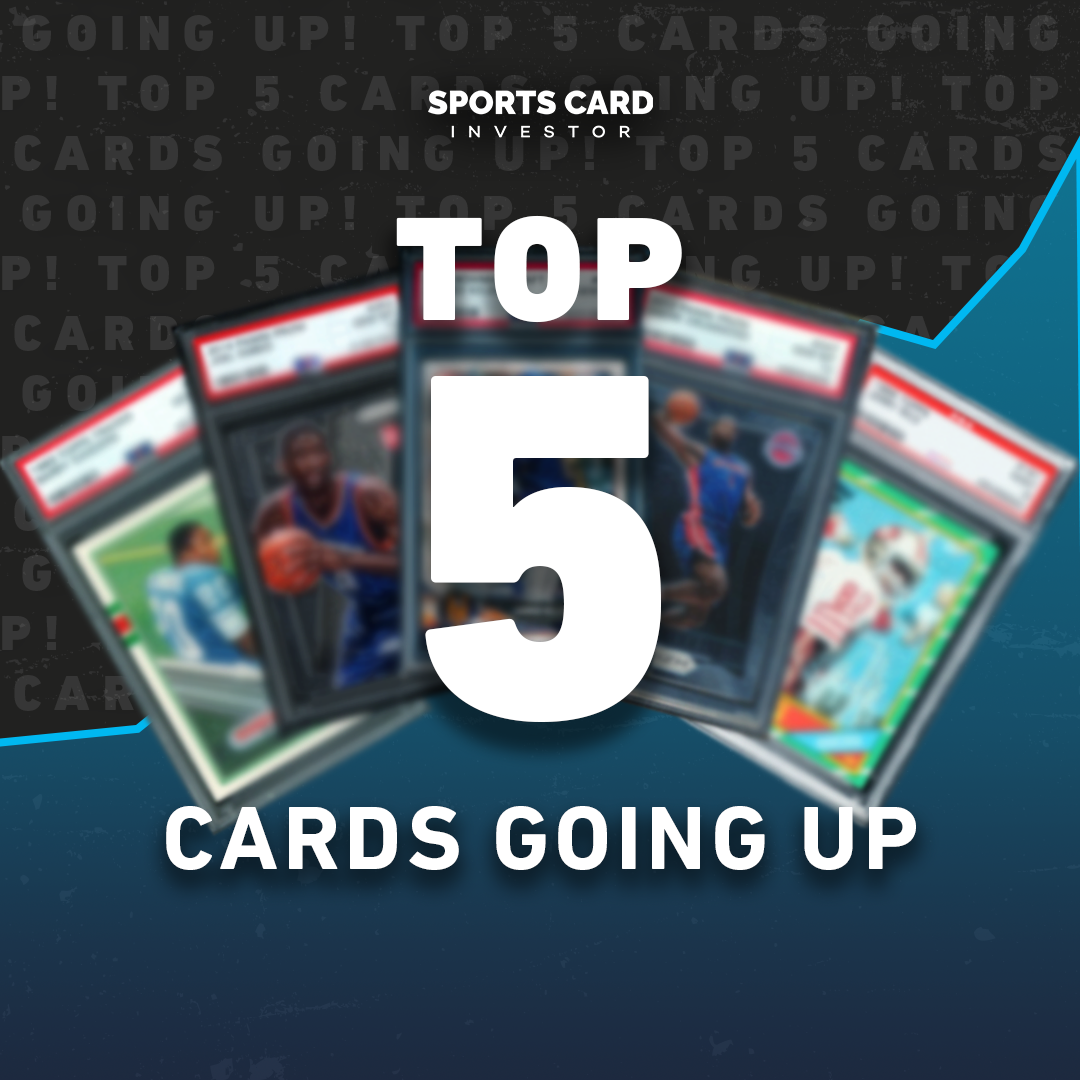 Advancing to the World Series can do wonders for a player's card prices. And when it comes to the Atlanta Braves this week, the hobby hasn't cared that one of these players hasn't played in months and the other was a non-factor in the hobby up until the NCLS.
Here's a glance at this week's Top 5 Hottest Sports Cards:
5. Ja Morant
A 40-point outburst against the Lakers wasn't quite enough to secure the Grizzlies a win on Sunday, but that hasn't changed the climb Morant's cards have been on lately. Building off a fantastic postseason performance to end last year, Morant's fast start to 2021-2022 has collectors buzzing.
His 2019 Optic Holo PSA 10 has a pop of 470 and has climbed 121% over the last 90 days despite averaging over $1,000 per sale recently.
4. Ronald Acuna Jr.
Acuna Jr.'s season-ending injury has meant he won't be part of Atlanta's World Series run, but that also hasn't stopped collectors from snagging some of his key rookies. Out of the spotlight for a bit with that injury, some of Acuna's cards took a small dip. Several are climbing back up, though, as hobbyists are reminded what that Braves team could look like with arguably the best player in the NL back in the lineup.
Acuna Jr.'s 2017 Bowman Draft Base PSA 10 is up 155% over the last seven days.
3. Cam Reddish
One of the more popular prospects from that 2019 NBA Draft class, Reddish's 2020 season was limited due to injury. The Hawks forward has exploded to start 2021-2022, though, while averaging nearly 20 PPG through two games so far.
As many expected, Reddish's return as sparked some hobby interest, and his play has only pushed his prices higher. Reddish's 2019 Prizm Red White Blue PSA 10 has a relatively low pop of 335 and is up 143% over the last 14 days.
2. Joe Burrow
Like Reddish, Burrow's 2020 season was cut short due to an injury, but he's back and playing extremely well in 2021. The Bengals are currently 5-2 with Burrow leading the way along with early Offensive Rookie of the Year favorite Ja'Marr Chase.
Burrow doesn't have a huge graded population due to shutdowns, so much of his raw inventory has seen huge growth over the last month. His 2020 Select Concourse Silver Raw is up 141% over the last 30 days with 53 total sales.
1. Eddie Rosario
A non-factor in the hobby until recently, Rosario's incredible play during Atlanta's series win over the Dodgers earned the mid-season acquisition the NLCS MVP. Cards like Rosario's 2015 Topps Update Base PSA 10 are great examples of how one great stretch can completely change a card's trajectory — it sold for $26.50 back on October 18 before jumping all the way up to $177.50 on October 24.
That card doesn't have enough volume to deserve being in the top spot — his 2012 Bowman Chrome Prospects Auto Raw does, though, rising 100% over the last seven days on 22 sales.
Track your collection and maximize your profit with Market Movers, the hobby's most powerful sports card pricing platform! Learn more here.
Note to readers: If you purchase something through one of our affiliates, we may earn a commission.