If you were born after 1990, you may not remember Nike's insanely popular "Bo Knows" ad campaign. The premise was simple: put super athlete Bo Jackson in all types of sports uniforms — the guy can be seen in everything from a hockey jersey to a horse jockey outfit — and let the wackiness ensue. Since Jackson was playing high-level ball with the Kansas City Royals and L.A. Raiders at the time, it wasn't much of a stretch. Most folks really could imagine the man killin' it in a scuba suit!
Today, Jackson lives a pretty quiet life. He sells farm-raised shrimp and does the occasional Nissan commercial, sure. But for the most part, Jackson stays out of the way. Still, the man, the myth remains a hobby legend. With iconic cards in baseball and football, searches for Jackson's most valuable stuff have proved double the fun over the past few decades.
Jackson has a number of rookie cards from the mid and late 1980s. Use this Sports Card Investor guide to see which ones we think you should focus on. These PSA 10 cards are broken down into tiers, ranging from the most affordable and more popular options to the most unique, expensive and rare.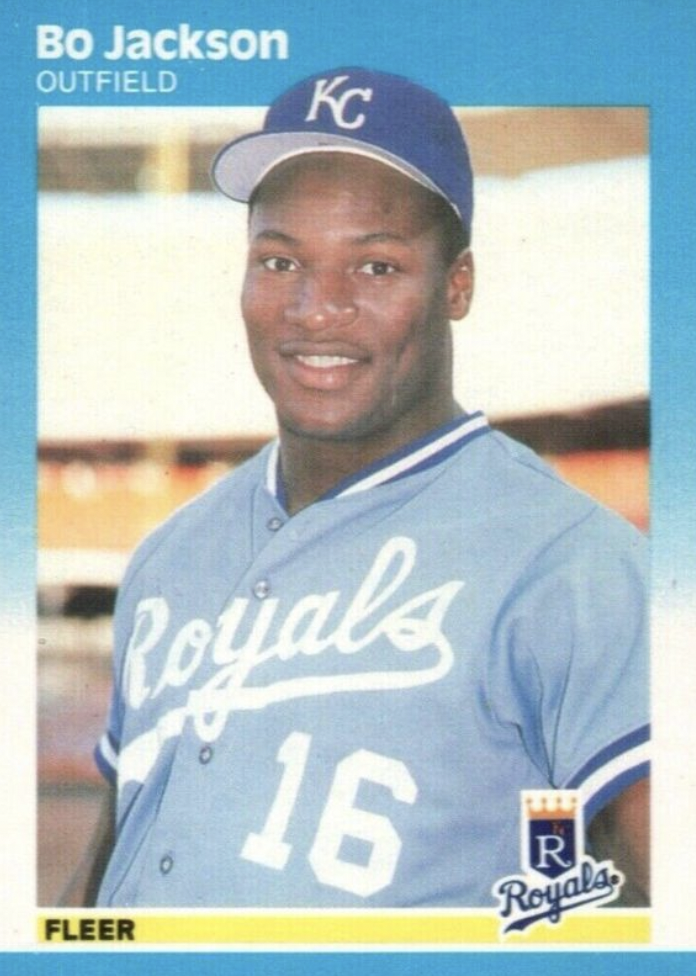 VALUE ROOKIES:
The Value Tier includes cards with high print runs or lower-quality cardstock. A good fit for new collectors or those on a limited budget.
1987 Topps Baseball #170: One of the most sought-after RCs in the '87 Topps set, this memorable "Future Stars" entry regularly sells between $100-150.
1987 Fleer Baseball #369: While the lesser-known Glossy version fetches over $400, this more readily available, color-matching base only sets you back around $120.
1989 Topps Football #269: If your goal is simply getting in on the Bo Jackson football fun, you may want to go with this economical entry from Topps ($50-60).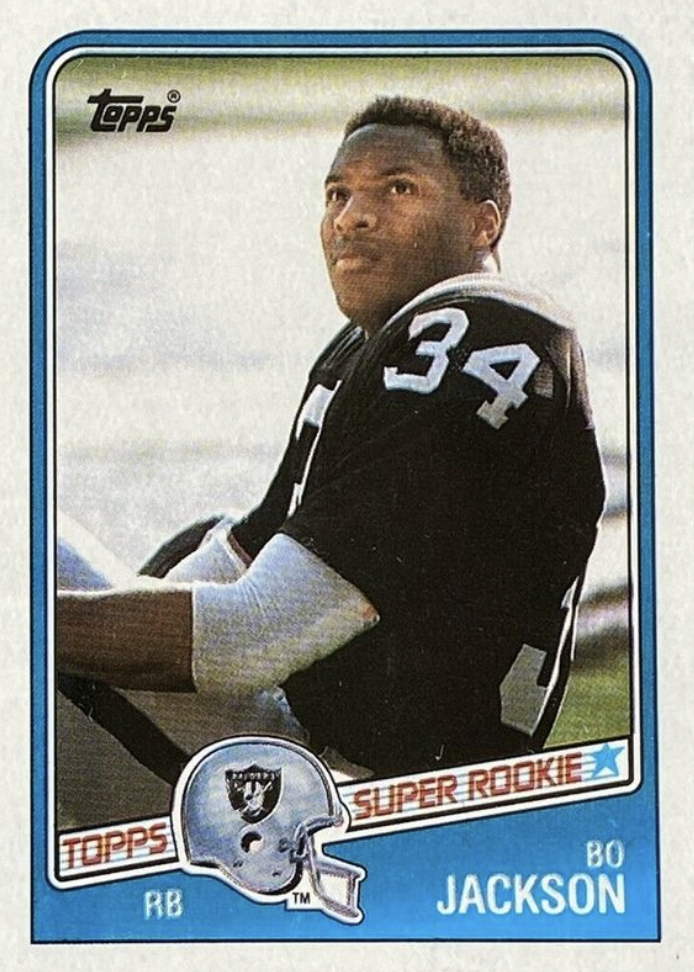 POPULAR ROOKIES:
This tier includes cards from the most popular sets across both retail and hobby formats. Typically easy to buy or sell when needed.
1988 Topps Football #327: With more than 3,500 of these in a PSA 9 (compared to just over 550 in a 10), surface issues have proven to be a challenge here. If you manage to find a gem mint, you're sitting on a $1,300-1,400 prize.
1986 Topps Traded #50T: When it comes to Bo Jackson rookie baseball cards, this is the one many collectors think about today. We're curious if any of them are also wondering how such a nice guy smiling in the picture could be so darn cruel to harmless baseballs.
1986 Donruss Baseball #38 The Rookies: Jackson's card and Jose Canseco's have fought it out for decades to see which one would wind up being the must-have card from "The Rookies" set. Tally to date? 680 Jacksons have earned PSA 10s while 692 Canseco cards have gem minted.
1987 Donruss Baseball #35: Though far from one of our favorite Jackson photos — Bo looks spaced out during a light tossing session — the nearly 3,200 PSA 9s and 10s out there prove that this card still gets plenty of love.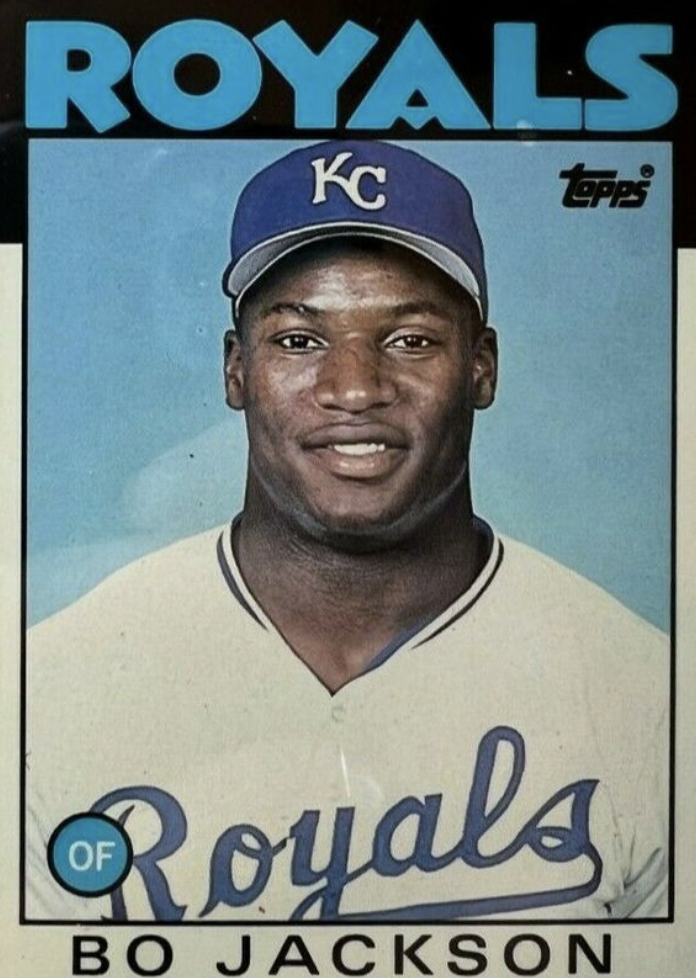 MORE UNIQUE ROOKIES:
This tier includes cards with lower print runs, unique designs, or cards from hobby-only products. Usually higher-quality cards than the Value or Popular tiers, though not necessarily more popular or easier to buy or sell.
1986 Topps Traded Tiffany #50T: An extremely rare card (pop 37 for PSA 10s) with a massive price tag (last one sold for $14K in May '22), this may be the top non-auto Bo Jackson prize in the hobby.
With the Sports Card Investor app, you can profit from the hobby you love by keeping up with trending cards, tracking real-time prices with Market Movers and buying items on eBay. Download the industry-leading app here for Apple or Android
Note to readers: If you purchase something through one of our affiliates, we may earn a commission.