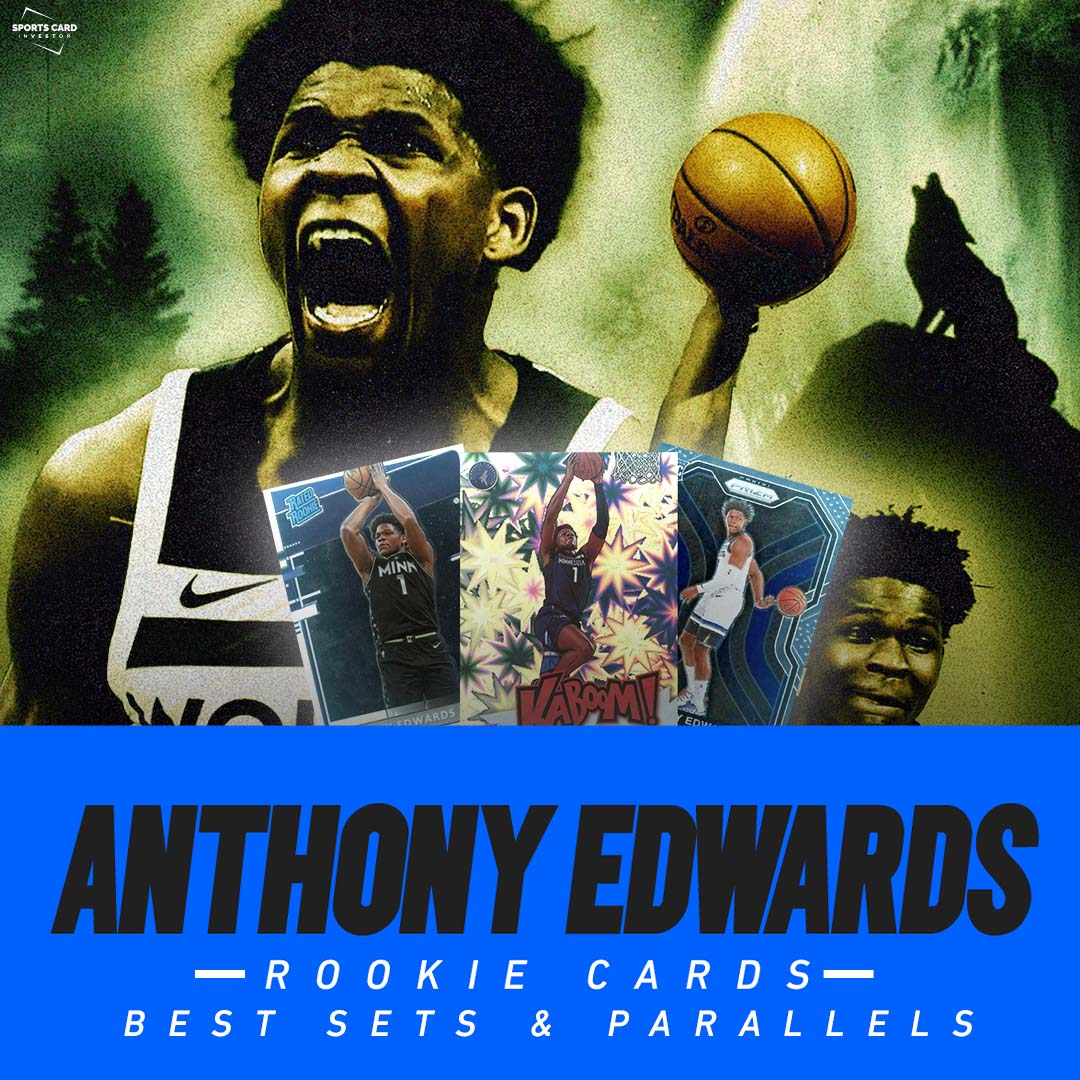 Anthony Edwards was a coveted high school player, the 2020 SEC Freshman of the Year and the runner-up to the 2021 NBA Rookie of the Year, so even before February 19, 2021, the 6'4" forward had a name in the basketball world. But on that fateful winter night in Minneapolis, Edwards became a viral sensation by eviscerating Toronto's Yuta Watanabe with a thunderous baseline dunk that kids will be giggling about on YouTube for years.
But one amazing dunk does not a meaningful career make. And the budding T-Wolves star knows that, so he balances gravity-defying slams with a well-rounded offensive game — Edwards was just the seventh player 20 or younger to score 2,000 points in his first 100 games, after all — and an unmistakable magnetism around TV cameras. Should he keep it going for another 10 seasons, Ant Man will have himself a sparkling resume that could end with enshrinement in the Basketball Hall of Fame.
Edwards has dozens of rookie cards from 2020, so use this Sports Card Investor guide to see which ones we think you should focus on. Cards are broken down into tiers, ranging from the most affordable and more popular options to the most unique, expensive and rare.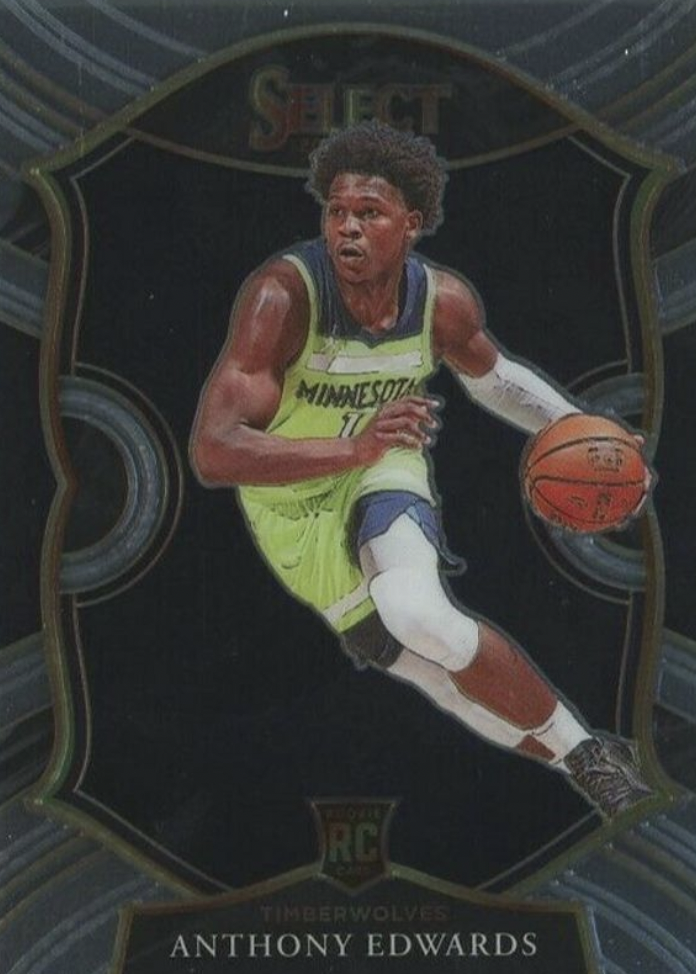 VALUE ROOKIES:
The Value Tier includes cards with high print runs or lower-quality cardstock. A good fit for new collectors or those on a limited budget.
Hoops #216: In general, Hoops is a good starting point for collectors new to basketball card collecting and provides solid value. And as opposed to some RCs from this set in prior years, this card shows an action shot of Edwards pushing the ball downcourt.
Donruss #201: While a relatively inexpensive choice, this Donruss card earns some panache for having the popular "Rated Rookies" stamp on its top left corner. Score one of these splashed in red, green or orange for added value.
Select #61: Yes, there are a gazillion color variations in this series. But no, you won't find many more valuable than Edwards' Gold Disco (/10) or Neon Purple Pulsar (/5).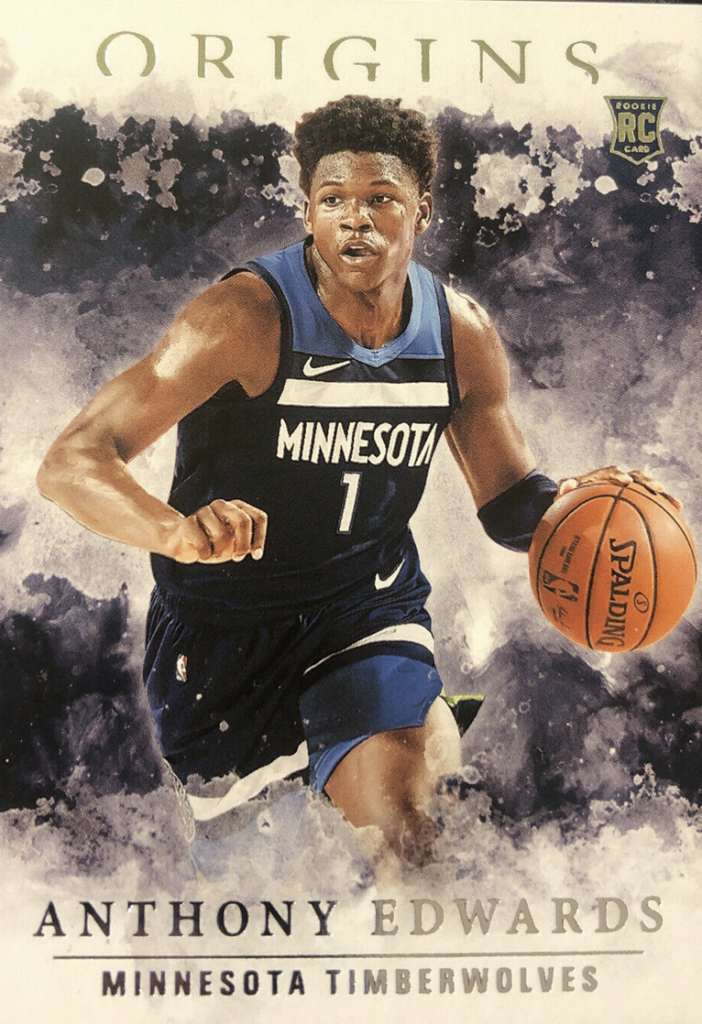 POPULAR ROOKIES:
This tier includes cards from the most popular sets across both retail and hobby formats. Typically easy to buy or sell when needed.
Prizm #258: The flagship rookie card for the 2020-21 season, Prizm is still super popular with collectors. The brand typically carries a significant premium over other sets on the secondary market, and the Prizm Silver parallel is the card to have.
Optic #151: The chrome upgrade to Donruss is still near the top to many hobbyists. Card lovers can hunt for the jersey-matching Blue Velocity parallels or the extremely popular Optic Holo.
Revolution #125: With its burst of colors and geometric shapes, Revolution carries its own distinctive fingerprint in the hobby. Yet even with its fun look, the card is still relatively underrated compared to other similarly priced products.
Origins #71: A more artistic approach to the hobby, Origins' sketched-out cards are almost nice enough to frame. We wouldn't be shocked to learn that the lucky few who score Edwards' auto slab it and hang it on the wall for the world to see.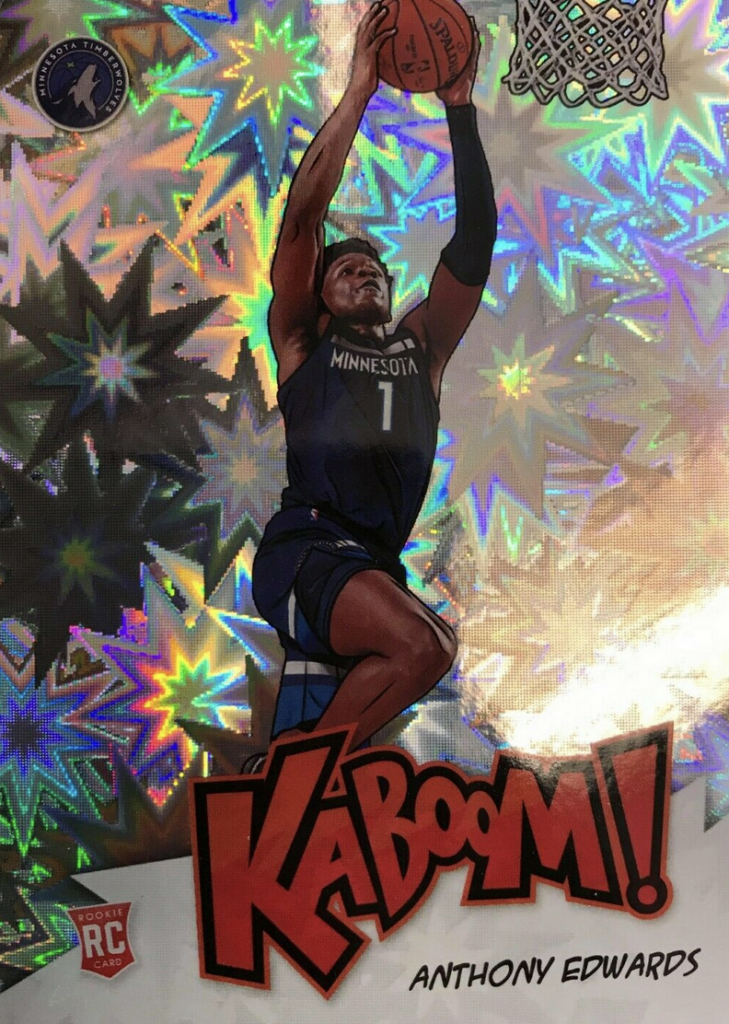 MORE UNIQUE ROOKIES:
This tier includes cards with lower print runs, unique designs, or cards from hobby-only products. Usually higher-quality cards than the Value or Popular tiers, though not necessarily more popular or easier to buy or sell.
Crown Royale Kaboom: Over the past few years, Kaboom and Color Blast have become two of the sought-after inserts in all the hobby. One look at this shiny doozy (or a peek at its $4,995 price tag) and you understand why.
Obsidian #152: An underappreciated set in the basketball chasm, Obsidian cards are weightier, glossier and generally cleaner than most. Edwards' autos and RPAs are fussed-over pulls in the series.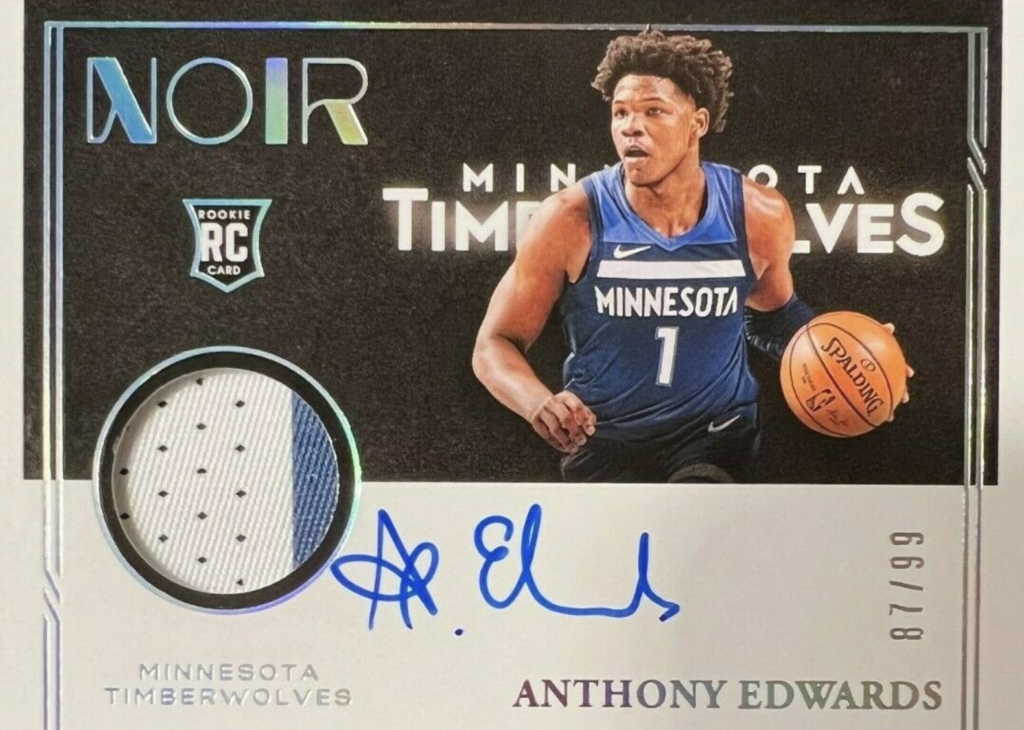 RAREST AND MOST EXCLUSIVE:
We won't spend much time here because this category is likely out of reach for most collectors due to price, but they are still fun to look at.
Sets like Noir and One and One typically feature visually stunning designs and low-numbered cards.
This is also where you'll find the most impressive patches paired with high-quality, on-card autographs. Don't worry if this tier is too pricey as there's a host of options in other categories that could be perfect for your collection.
Track your collection and maximize your profit with Market Movers, the hobby's most powerful sports card pricing platform! Learn more here.
Note to readers: If you purchase something through one of our affiliates, we may earn a commission.