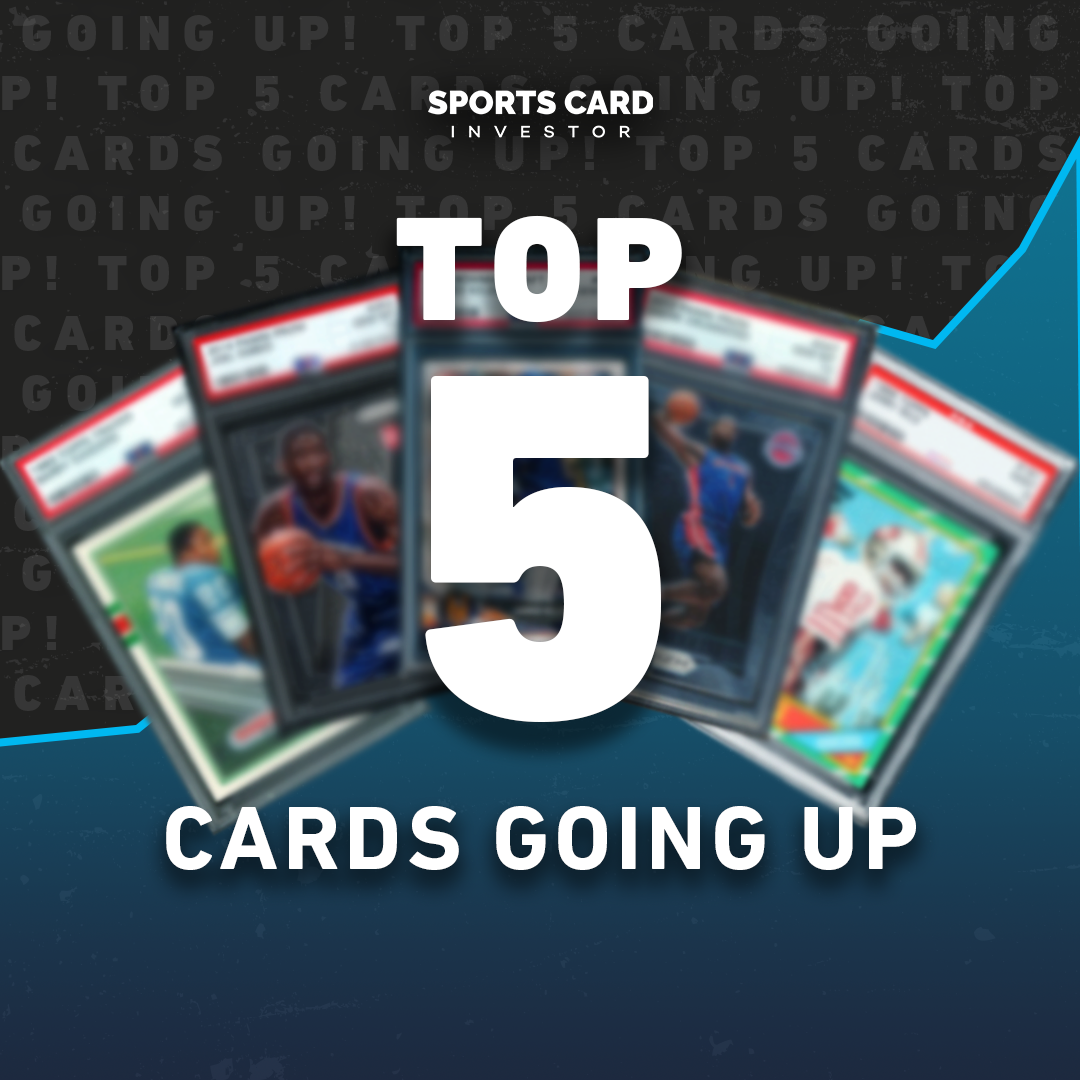 Already an MVP and Defensive Player of the Year, the last thing Giannis Antetokounmpo needed to do was win a title. He added that — and NBA Finals MVP — with a series win over the Phoenix Suns, and the Milwaukee Bucks star's cards continue to surge in the aftermath.
Here's a glance at this week's Top 5 Hottest Sports Cards:
5. Luka Doncic
Doncic and the Mavericks came up short in the playoffs, but he's still getting plenty of attention with record-setting performances in the Tokyo Olympics with Team Slovenia. It's hard to tell if the Olympics will help his signature cards much, but some of his better value options have gotten a bump recently.
Doncic's 2018 Status PSA 10 has a reasonable population of just 817 and is up 30% over the last seven days.
4. Rafael Devers
One of MLB's top young players, Devers has helped carry the Red Sox to the top of the AL East while also clubbing his 100th career homer in recent days. He's slashing .282/.356/.580 this season with 26 HR and 80 RBI, and should continue to be one of the hobby's favorite young targets.
Devers' 2018 Topps Base PSA 10 is up 69% over the last 30 days.
3. Bryce Harper
Originally one of the hottest prospects in baseball, Harper doesn't get much hobby love these days after turning into one of MLB's favorite villains following his move to Philadelphia.
His cards have gotten a bump recently, though, and some strong buying volume has his 2012 Topps Update Base PSA 10 up 30% over the last 30 days.
2. Keldon Johnson
The San Antonio Spurs wing was a recent late addition to Team USA after Bradley Beal and Kevin Love were ruled out. The Team USA nod reunites Johnson with his regular season coach Gregg Popovich, though that doesn't guarantee he sees much playing time on a stacked roster.
Johnson's cards have gotten that Team USA bump even without much expected playing time, with his 2019 Base Prizm PSA 10 up 83% over the last 30 days.
1. Giannis Antetokounmpo
As expected, winning his first NBA title has really given Antetokounmpo's cards a bump. His PSA 10s are up in general — everything from Select to Panini and Hoops — but it's his signature 2013 Prizm Base PSA 10 that has been on fire.
Already an expensive buy, that Prizm Base PSA 10 is up 67% over the last 14 days, and has averaged about $2,200 over that same period. Now an MVP, Defensive Player of the Year and NBA champion, the next question for Antetokounmpo is whether his cards keep surging or if he sees the typical offseason dip.
Track your collection and maximize your profit with Market Movers, the hobby's most powerful sports card pricing platform! Learn more here.
Note to readers: If you purchase something through one of our affiliates we may earn a commission.