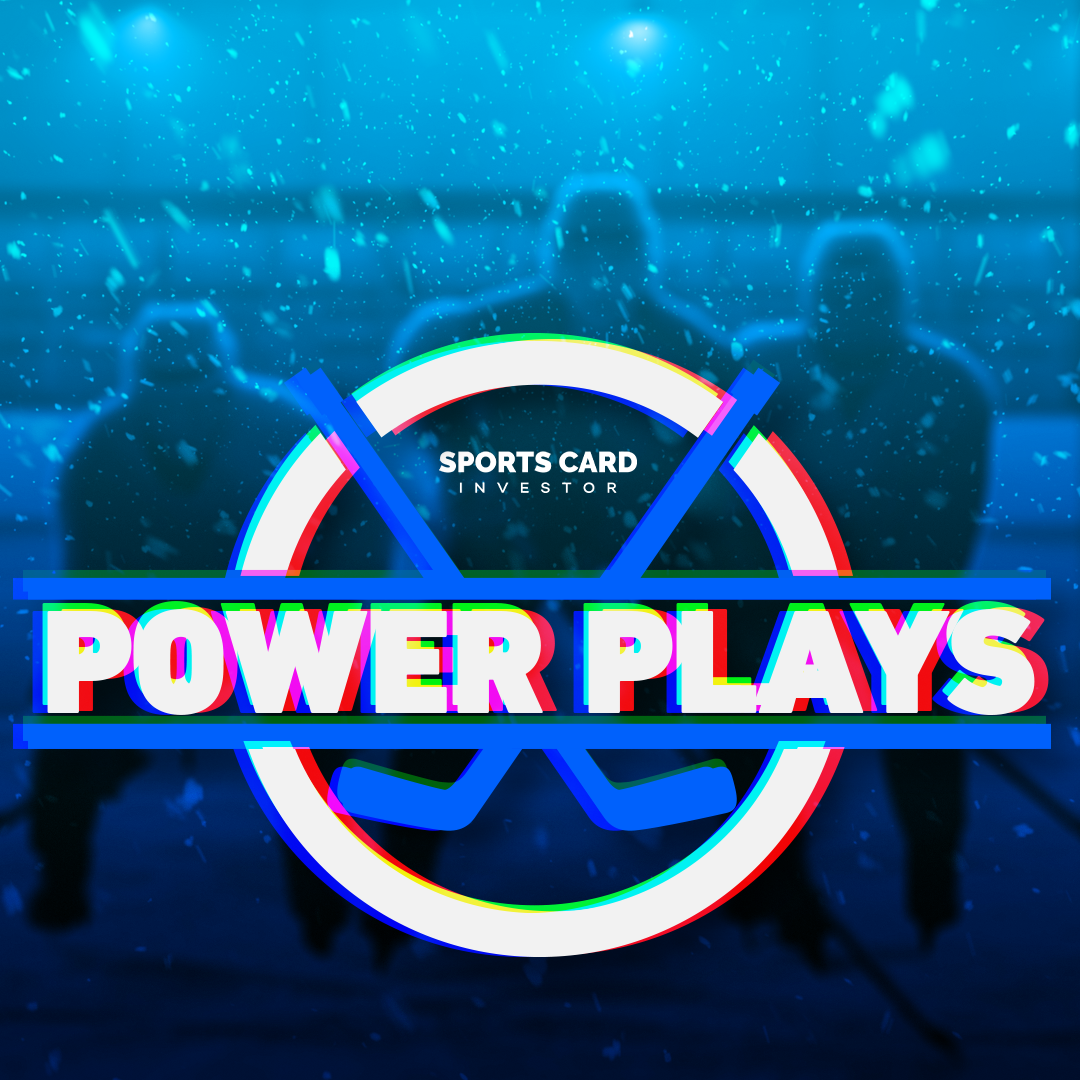 Approximately one month separates hockey fans from the most intense playoffs in all of professional sports. The idea that teams need to play another 16 games (at minimum) after the 82-game season in order to capture hockey's grandest prize is not for the weak of heart or competitive fortitude. Stories of players appearing in games only days after major surgical procedures and enduring widespread Toradol injections just to make it through crucial tilts serve as vicious reminders that hockey is an absolutely brutal contest between top-tier athletes.
As the postseason picture becomes clearer this month, let's take a look at five players (and their respective Young Guns cards) everyone should keep an eye on for the 2022 NHL playoffs.
Aleksander Barkov – Florida Panthers – Center
While Jonathon Huberdeau has garnered most of the attention during Florida's season-long dominance, it is Aleksander Barkov who will be counted on to lead the Panthers to their first playoff series win since the 1990s. Barkov possesses the rare combination of size and skill needed to make opposing defenders miserable, but didn't do enough during last year's opening round loss to the Tampa Bay Lighting, after dealing with some nagging injuries. Once again, the Panthers will be without No. 1 defender Aaron Ekblad for the first round. This doesn't bode well for a team with such a significant drop off in defensive ability, so it will need to rely on a team defense in order to get past any opponents in an Eastern Conference absolutely brimming with talent. As its top center, Barkov will need to be the best player on the ice every night in order to help get the Panthers over such a monumental hump.
He and Huberdeau will see considerable attention to their respective Young Guns, and Barkov could watch his 2013 YG skyrocket with a dominant star performance for a team on the cusp of capturing the organization's first Stanley Cup.
Mitch Marner – Toronto Maple Leafs – Left Wing
It's not much of a secret that the Maple Leafs have not performed up to expectations during recent playoff runs. Last year's primary scapegoat for Leafs fans (besides Kyle Dubas) was recently extended young superstar Mitch Marner, whom many fans accused of disappearing during their shocking first-round loss to the Montreal Canadiens. With four points in seven playoff games last year, this does seem to be a bit of an exaggeration. But with no goals during the last two postseasons, both of which resulted in early exits for the Maple Leafs, fans are understandably upset that one of the highest-paid players in the league has failed to register any goals and has even appeared to seem disinterested at times.
However, looking farther back into Marner's career with the Leafs, he did have two statistically significant playoff runs earlier in his career, so there is no question that he's able to excel when the lights are brightest. If Marner can right his perceived wrongs, expect the Toronto-centric hobby to give his already sought after 2016 Young Guns a solid bump.
Mikko Rantanen – Colorado Avalanche -Right Wing
Even though they've had to deal with a constant rash of injuries, the Avalanche have remained the top team in the Central Division, despite some legitimate competition from the Minnesota Wild. After captain Gabriel Landeskog's season-ending knee surgery, the already-banged-up Avs will need to continue to rely on the play of Nazem Kadri and Mikko Rantanen to advance through several rounds of playoffs. With question marks surrounding the playoff debut for goaltender Darcy Kuemper, the Avalanche will look to their talented top stars to legitimize preseason-favorite status doled out by many NHL pundits.
Rantanen has been the Avalanche's best player during their last three playoff runs, and don't expect this year to be any different. As talented as the Finnish superstar is during the regular season, he becomes significantly better in the postseason. With a large frame and no shyness towards going to the dirty areas, Rantanen uses his exceptional hockey IQ and passing ability to terrorize defenders and goaltenders. If the Avalanche win the Stanley Cup, Rantanen could be their Conn Smythe trophy winner (playoff MVP), which will raise his 2015 Young Guns substantially.
Anthony Cirelli – Tampa Bay Lightning – Center/Wing
While the Lightning certainly haven't looked poised to win their third consecutive Stanley Cup recently, the sleeping giant of the Eastern Conference should not be taken lightly. A vital cog during their consecutive cup victories, Anthony Cirelli is the type of player every team needs to win hockey's ultimate prize. A capable skater with good hands, Cirelli fearlessly glides into the toughest areas of the ice and rarely loses puck battles along the boards. He has also shown a considerably uptick to his performance during the last two runs for Tampa.
If the Lightning are going to stand a chance against an absolutely loaded Eastern Conference, they will need to receive a Herculean effort from the young Toronto area native. Currently on a bridge deal, Cirelli can also vastly improve his potential salary with a breakout performance during the postseason, so the expectation remains high that Cirelli will bring his 'A' game to the playoffs. Still considered undervalued for the caliber player he is, his 2018 Young Guns has a lot of room to grow if Cirelli's name garners headlines over the next few months.
Igor Shesterkin – New York Rangers – Goaltender
The lone goaltender on this list, Igor Shesterkin has the entire weight of the New York Rangers organization on his shoulders. While Artemi Panarin, Chris Kreider, Adam Fox and Mika Zibanejad make the Blueshirts a playoff team, Shesterkin turns them into a contender. If the season ended tomorrow, Shesterkin would have had the second-highest save percentage of any rookie netminder among active players, and the seventh-highest in NHL history. While the Rangers remain a defensively unbalanced team, Shesterkin bails them out of most of their lapses, creating an invisible force field around the net. Igor has particularly excelled against high-powered offenses this season, generating a considerable amount of consideration for this year's Vezina trophy (best goaltender award), an amazingly rare feat for a rookie in his position.
However, there is a volatility that many aren't considering. Often, when a goalie has played a lot of games at a high level, but hasn't experienced the frantic assault of the NHL postseason, the results have been disappointing learning experiences. This could, however, work in an investor's favor. If Shesterkin somehow falls apart in the playoffs, it could drive his 2019 Young Guns down enough to make it a more reasonable entry point. Even with a potential playoff setback, the Russian goaltender is young and capable and will surely return with vengeance. Alternatively, if Shesterkin excels, the hobby attention of the New York market (combined with his exceptional statistics and a likely Vezina trophy) could shoot his value into unseen heights.
Track your collection and maximize your profit with Market Movers, the hobby's most powerful sports card pricing platform! Learn more here.
Note to readers: If you purchase something through one of our affiliates, we may earn a commission.