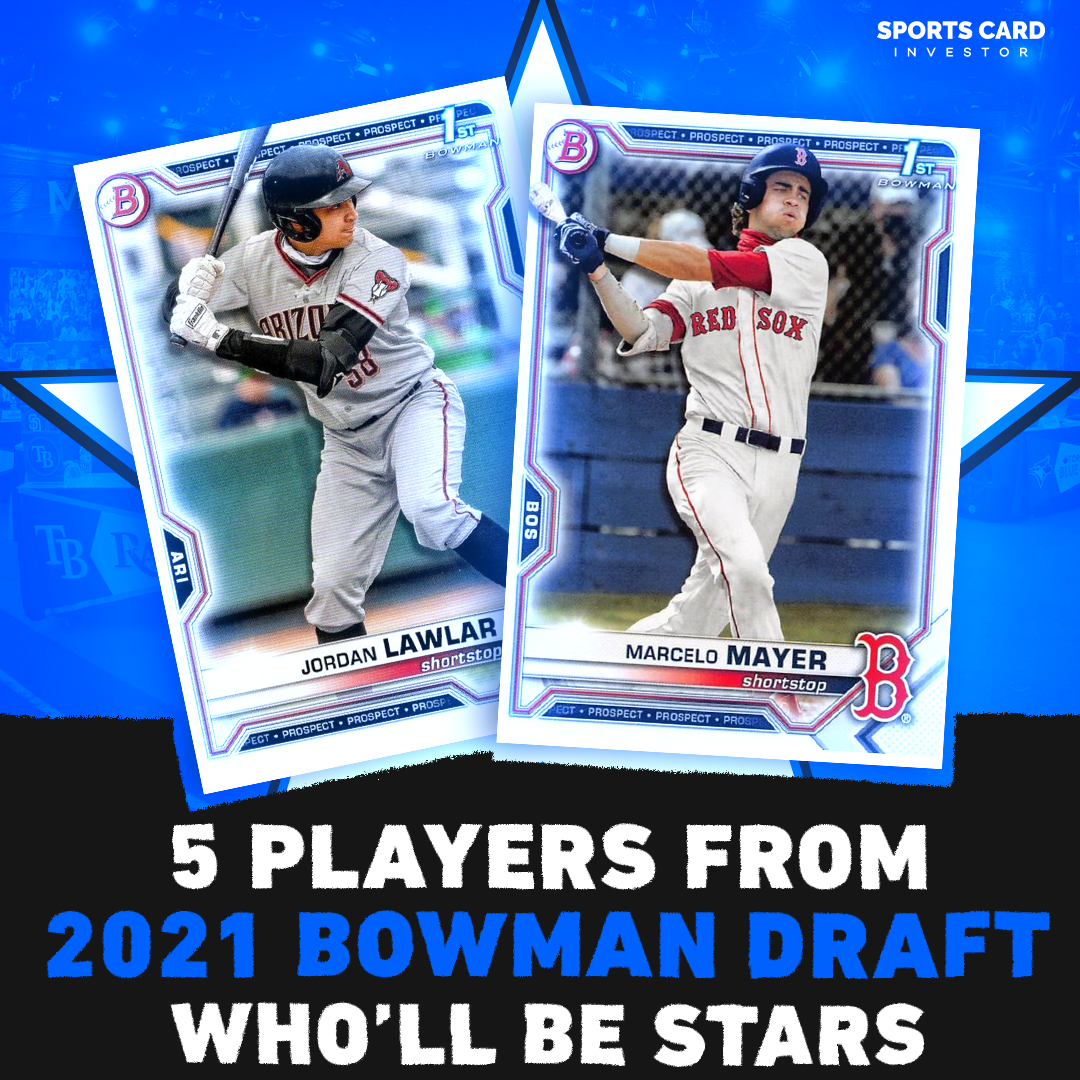 The Bowman product calendar annually culminates with the release of its most popular offering—Bowman Draft. The prospect-driven checklist is laden with the first cards of the most recent MLB draftees in their new teams' uniform, with each card designated by the signature "1st Bowman" emblem.
Past Bowman Draft offerings have allowed collectors and investors to chase the first cards of hobby superstars like Mike Trout (in 2009), Bryce Harper (2011), Aaron Judge (2013) and Bo Bichette (2016). Current top prospects such as Adley Rutschman, Riley Greene and CJ Abrams were featured in 2019 while the promising Spencer Torkelson was a part of 2020's roster.
All of this info begs the obvious question: "Who's the hobby superstar in 2021 Bowman Draft?" Keep reading for a look at five players with cards in the set who could fit that bill a few years from now.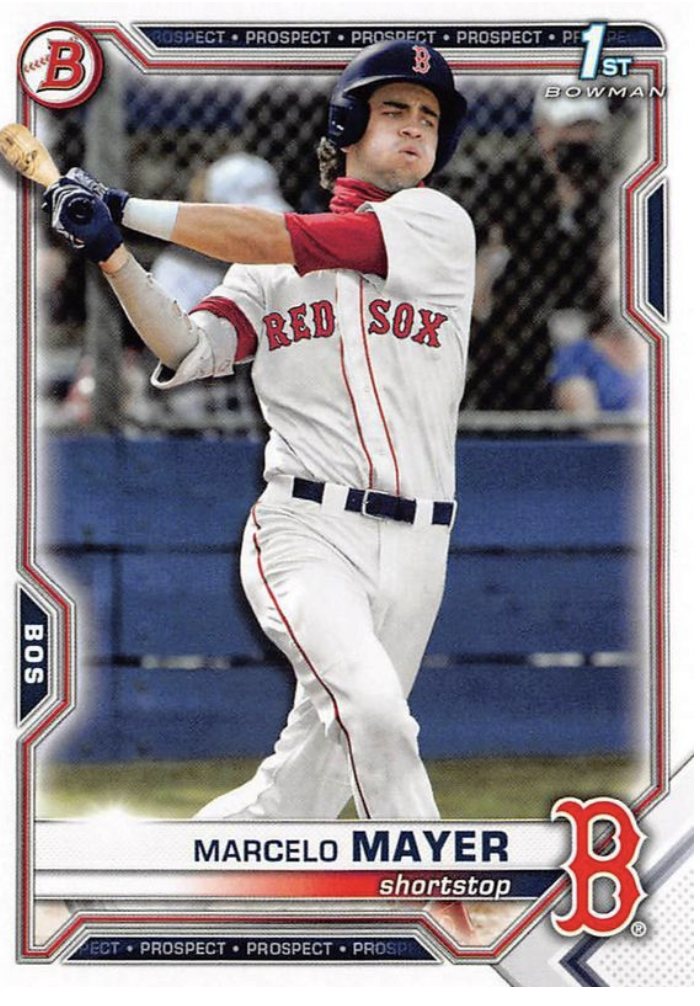 Marcelo Mayer, Boston Red Sox
Slated to be the top pick, Mayer slid on draft day to No. 4 with Boston, who happily took the ultra-skilled teen from California. Immediately slotting in as the Red Sox's premier prospect, Mayer debuted in rookie ball and showed why he was so coveted, slashing .275/.377/.440 with 3 homers and 7 steals, all while flashing stellar defense at shortstop. Apparently having never lifted weights in high school, Mayer should get even stronger by the time he starts roaming the Fenway Park infield.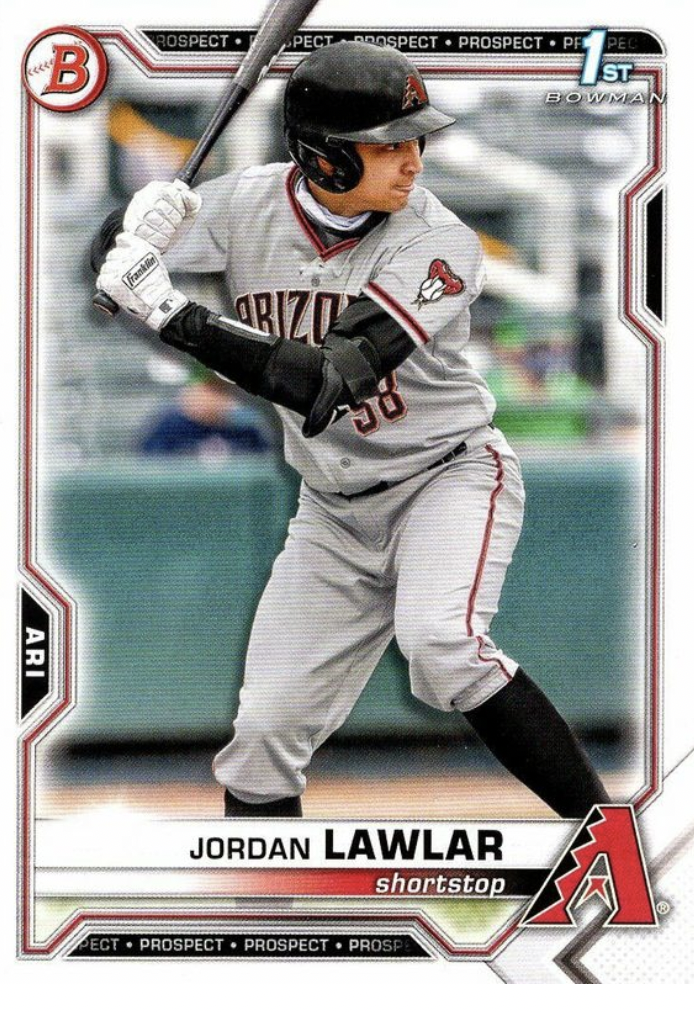 Jordan Lawlar, Arizona Diamondbacks
Just behind Mayer in pre-draft rankings, the Gatorade Texas Player of the Year stumbled to the Diamondbacks with the 6th selection. Arizona inked the shortstop to a $6.71 million deal (roughly $1 million over assigned slot value). Lawlar debuted in rookie ball before tearing his shoulder labrum, which shelved him after surgery. Don't let the injury scare you, though; the 6'2" righty has the potential to be a middle-of-the-order bat who will absolutely stick in the infield with his great glove.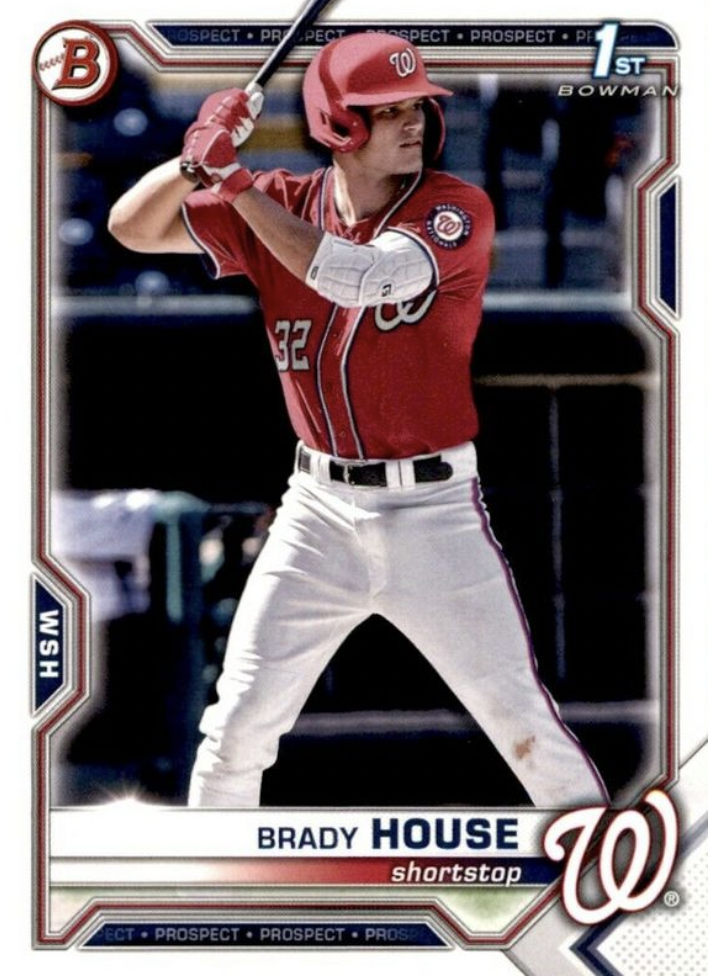 Brady House, Washington Nationals
Rounding out what was an exciting draft for prep middle infielders, House's prodigious power was immediately put on display as he launched four homers on the way to a blistering .322/.394/.576 debut line in 14 rookie-ball contests. Not a lock to stay at short due to his huge frame, the Georgia native may be moved to a corner. Regardless of where he pans out defensively, House projects to be an impact bat. As a note, House was a notable omission from the set's autograph checklist, potentially following the Brennen Davis model of having his first Bowman auto arrive in a future product without the "1st" designation.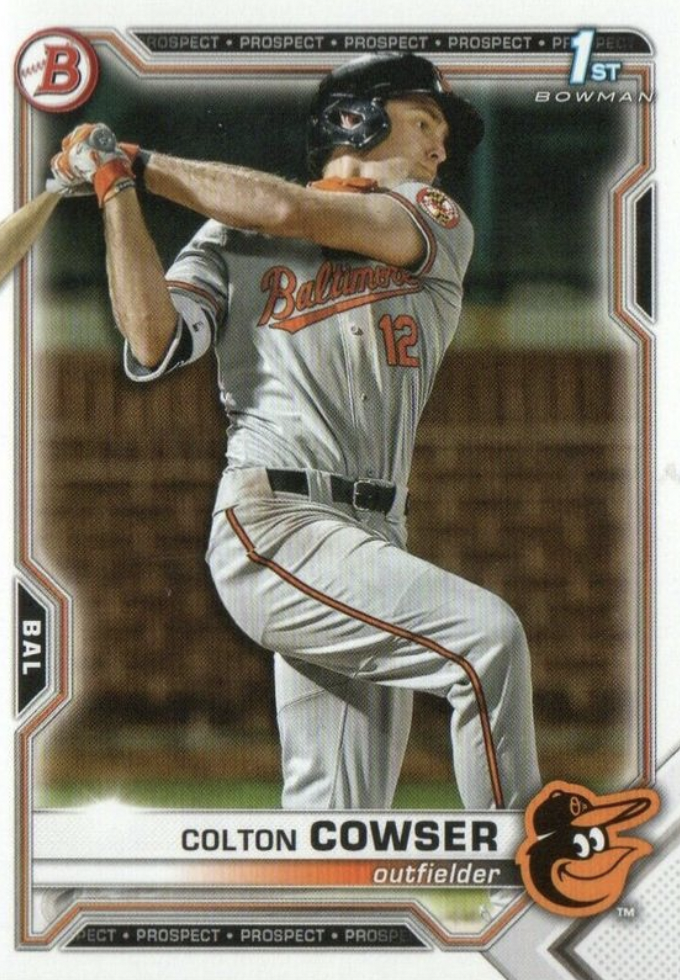 Colton Cowser, Baltimore Orioles
The first collegiate player to appear on the list, Cowser dominated at Sam Houston State and carried that over to his debut season at the next level. A contact-heavy bat with elite plate discipline, Cowser terrorized low A to the tune of .347/.476/.429 with a 22:19 BB:K ratio in 25 games while showing the ability to roam center field. Geared for doubles power right now, Cowser presents some optimism that he can one day reach the 20-homer territory. A safe bet as a lineup's table setter, Cowser has the potential to be one of the first players in the class to reach the Majors and help an Orioles lineup desperate for juice.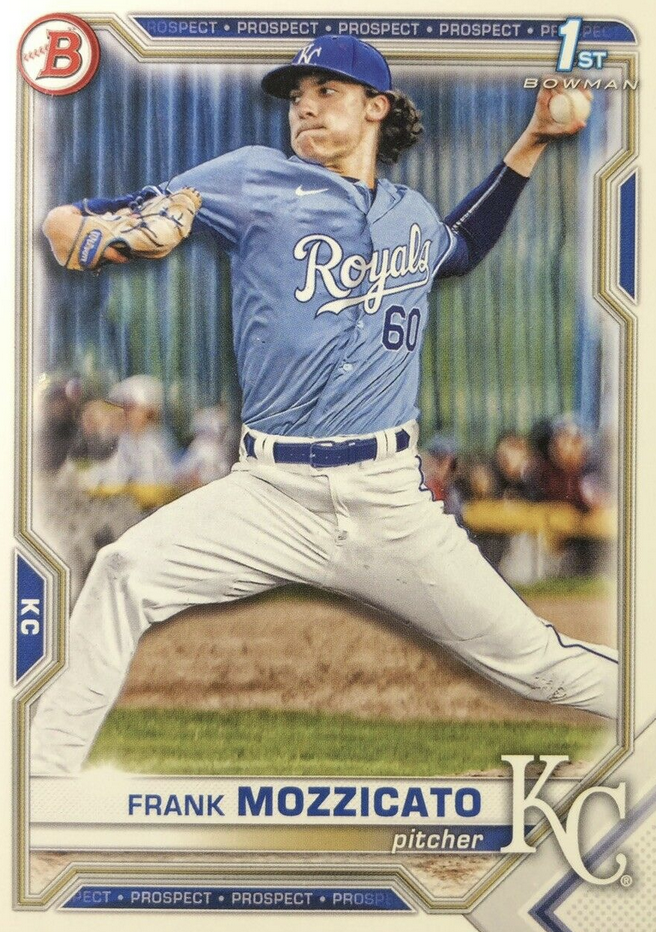 Frank Mozzicato, Kansas City Royals
Let's switch gears here and look at a high school lefty from Connecticut who flew up the draft boards after pitching four straight no-hitters his senior season. The Royals surprised many by nabbing Mozzicato in the top 10, lending credence that his performance was no fluke. Mozz possesses one of the best curves in the draft, has a fastball in the low-to-mid 90s and he's developed a solid changeup. There's inherent risk with prep arms, but continued development could lead to Mozzicato sitting atop KC's rotation in a few years.
Track your collection and maximize your profit with Market Movers, the hobby's most powerful sports card pricing platform! Learn more here.
Note to readers: If you purchase something through one of our affiliates, we may earn a commission.