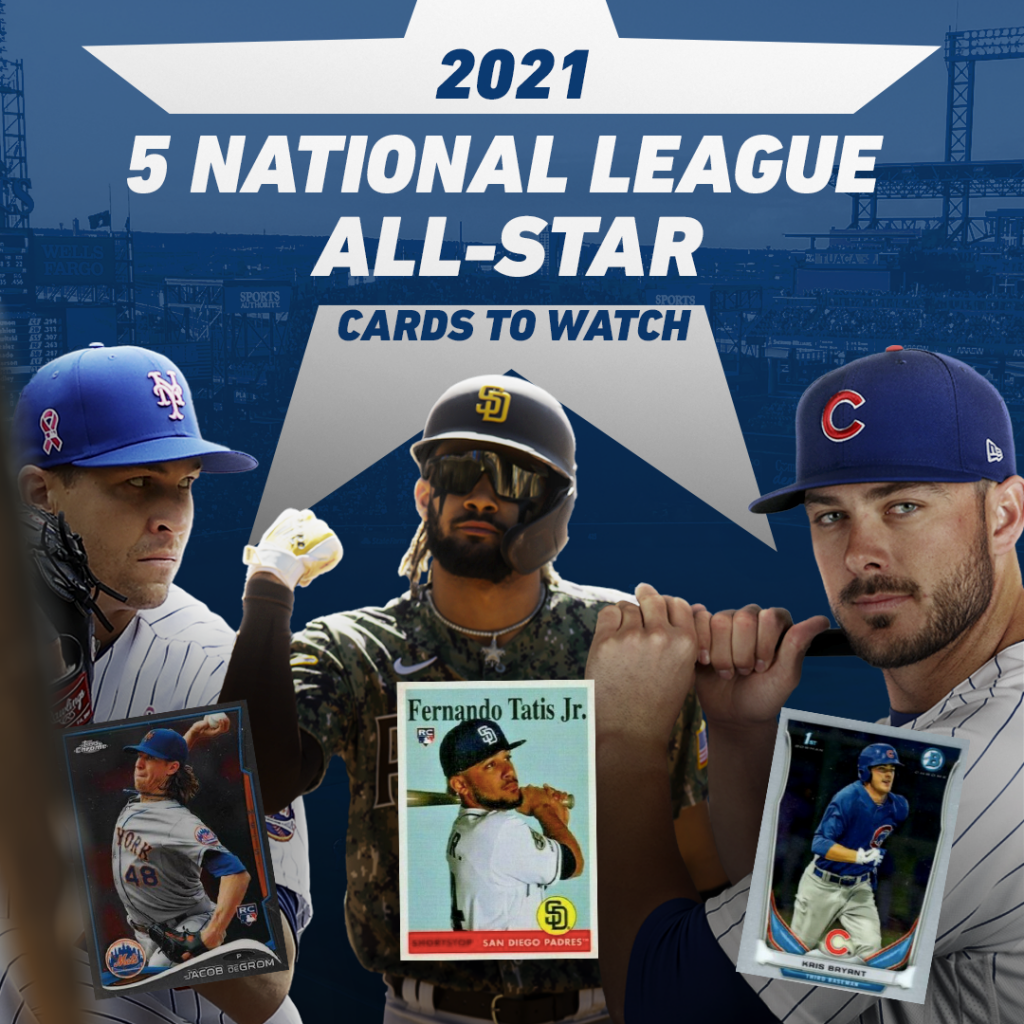 5 National League All-Star Cards to Watch
The 2021 MLB All-Star Game will be played in Denver on July 13. It's well documented how well the ball travels in the Colorado air. In fact, when the midseason classic was last in the Mile High City, back in 1998, the American and National League clubs combined for 31 hits and 21 runs, the latter an All-Star Game record.
The scorekeeper had better get plenty of rest before the first pitch because the two lineups for this year's game have the potential to light up the box score, too. Specifically in the NL, the roster is spilling over with veteran thumpers (Freddie Freeman), players hitting their prime (Kris Bryant) and promising young stars (Fernando Tatis Jr.). It's going to be a blast watching them at the plate.
And when it comes to their baseball cards' value, that's (mostly) been a joy to see as well. Some players (yep, we're talking to you, Jesse Winker!) have literally come out of left field to make a name for themselves. Others, like Ronald Acuna Jr., have only solidified their place atop the hobby. Read on for a list of five cards you need to keep an eye on in Denver and when the season's second half begins.
Fernando Tatis Jr., 2019 Topps Archives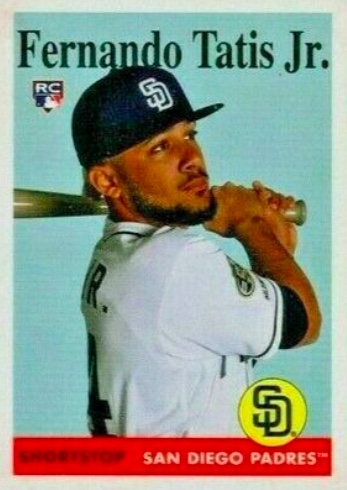 One of the most exciting 22-year-olds you'll ever see on the diamond, Tatis Jr. is doing incredible things with his bat (27 HRs, 58 RBI), his glove (we're still astonished by this catch the other day) and his cards. This underrated Topps Archives card may not be the flashiest in the San Diego Padres sensation's catalog, but its numbers — no sale under $95 since Memorial Day — certainly warrant it for consideration to your collection.
Kris Bryant, 2014 Bowman Chrome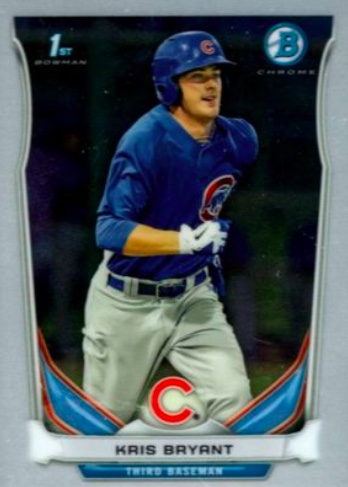 Between July 2 and July 6, Bryant put on a fireworks display at the plate, going 8-for-21 in the five-game span. The Chicago Cubs, who are trying to work themselves out of the NL Central's logjam, could use all the explosiveness they can get. And when that happens, watch this $50 card ascend back into the $90-100 stratosphere.
Jacob deGrom, 2014 Topps Chrome Update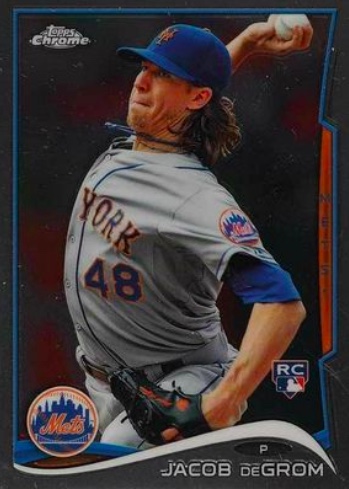 It's almost comical how good deGrom has been on the hill for the New York Mets this year. We're talking a 1.08 ERA, 146 strikeouts and an eye-popping 179 pitches over 100 MPH. Not to be outdone, deGrom's 2014 Topps Chrome Update PSA 10 has averaged $1,129 over its last three sales. But with a third Cy Young looking more likely by the inning, the card's best days could still be to come.
Freddie Freeman, 2011 Topps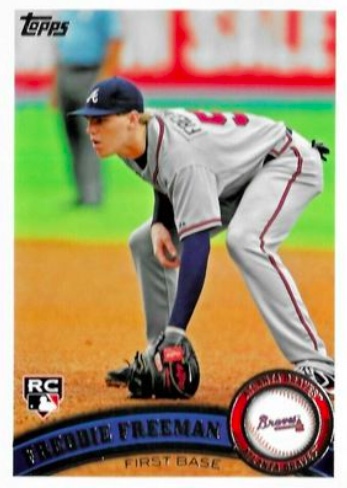 Oh, hi there, Freddie Freeman. Over the last seven games, the Atlanta Braves first baseman is hitting .357, seemingly returning to the player that hobbyists have come to depend on for so many years. If he can keep the steady swing going after the All-Star break, this $180 card could return to the $300 levels it sat at back in early May.
Nick Castellanos, 2014 Topps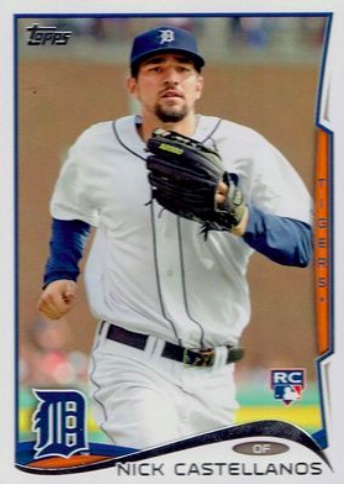 The centerpiece of the impressive Cincinnati Reds offense, Castellanos has put up some tremendous numbers (.335 batting average, 17 HRs) this year. Still, this '14 Topps has dropped 23% since early March. But if he can have a solid showing on the big All-Star stage (or in the first few weeks of the season's second half), we see this one ticking its way back up the sales charts.
Track your collection and maximize your profit with Market Movers, the hobby's most powerful sports card pricing platform! Learn more here.