The MLB All-Star Game, the ceremonial midway point of the season, takes place in Los Angeles on July 19. Narratives have already started to build from the first half: Can Bryce Harper win another MVP from the DH spot? Is this finally the New York Yankees' year to ride on the back of Aaron Judge to the World Series? Will Mike Trout and Shohei Ohtani be enough to claw the Angels to the playoffs?
There are plenty of individual performances to note as well, but let's dive into a handful of guys who are particularly standing out after a rough last year.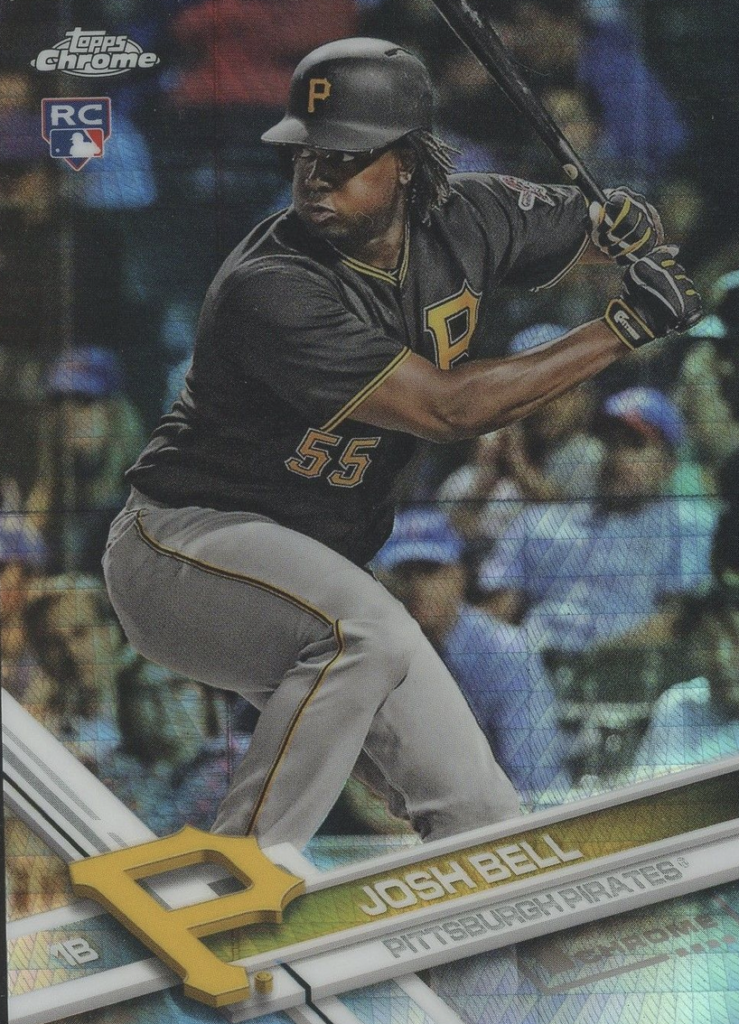 Josh Bell, Washington Nationals
The Nationals plucked Bell from Pittsburgh in an out-the-blue move in December 2020 for two minor league players. Hoping to pair the first basemen with superstar Juan Soto to create an impact middle-of-the-order pairing, Bell had an up-and-down 2021 season, struggling in the first half to make an impact before turning it on in the latter portion of the year. Bell has carried that momentum into this season, lowering his K-rate down to 13.8% (from 17.8% in '21) and making a significant impact with the bat (a .295 AVG and 22 extra base hits) in the early going. After signing a one-year deal in the offseason, don't be shocked to see the hot hitting veteran shipped off to a contender at the trading deadline.
Bell's 2017 Topps Chrome PSA 10 rookie cards can be currently had for under $20, with refractors in the $30 range. Could he have a Jorge Soler-esque impact and take off in the playoffs?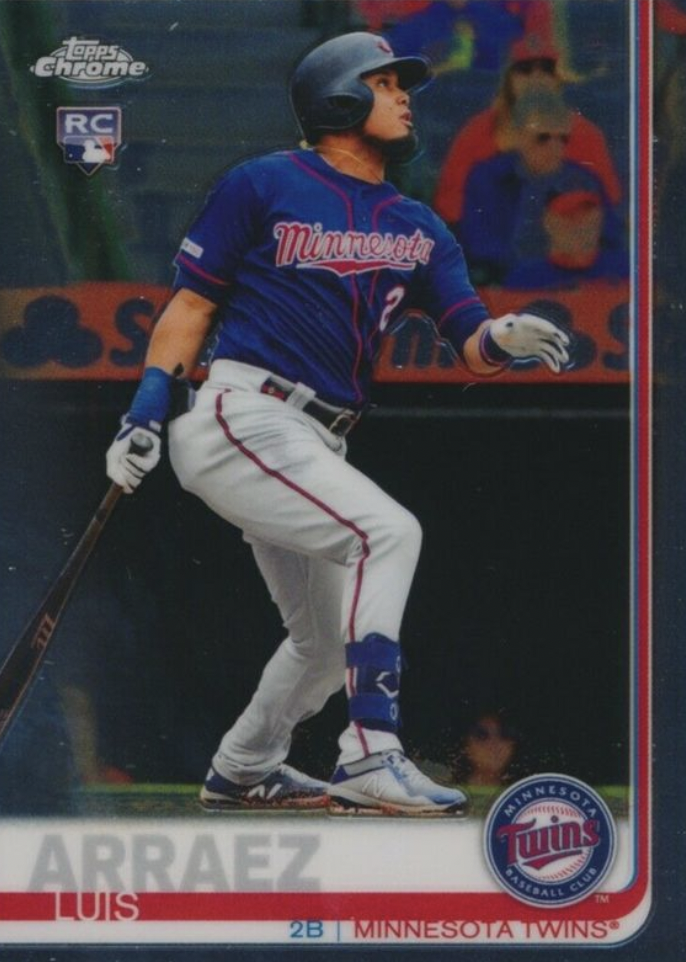 Luis Arraez, Minnesota Twins
One of the key reasons the Twins stand in first place in the AL Central, Arraez has been electric in the early going. A contact-oriented utility infielder, Arraez was always known for his ability to see the ball well, but he never had enough umph to make a real impact in his first three seasons. Things have turned around in 2022, as Arraez currently leads the majors with a .349 AVG and .426 OBP, and he's already tied his career high in homers with four. Consider Arraez's name firmly in the MVP race if he can keep this tear going.
You can find his 2019 Topps Chrome Update rookie in a PSA 10 for around $45 at the moment. If you're buying into his continued ability to make elite contact (not to mention Minnesota's sustained solid play), cards like his non-numbered Pink Chrome could be a nice pick-up as well.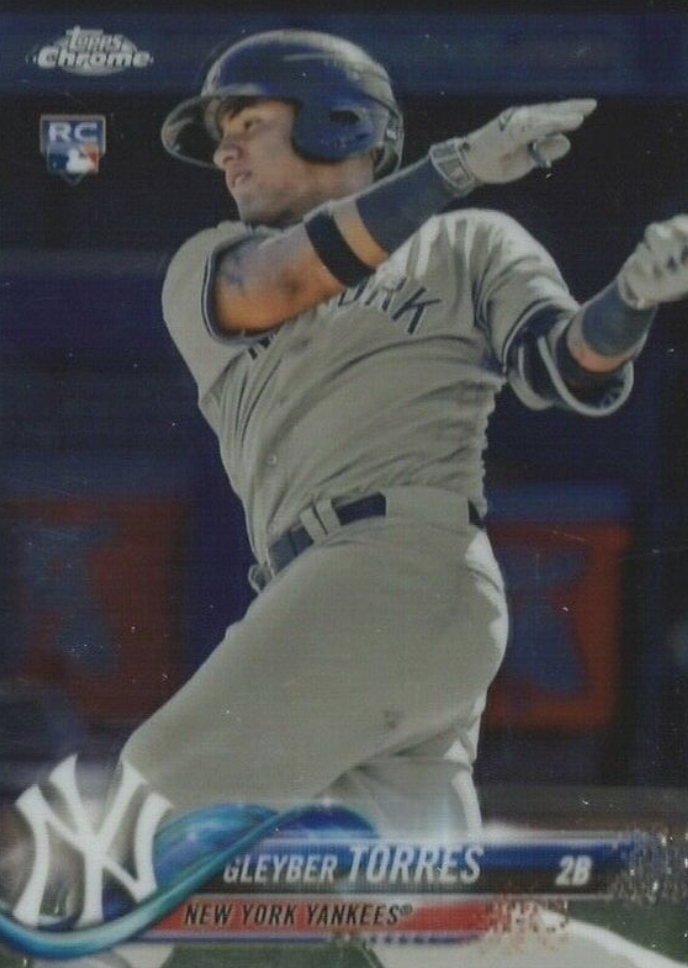 Gleyber Torres, New York Yankees
It's not an easy task to be named "The Future of the Yankees" after your rookie year and live up to the hype. The '20 and '21 campaigns were not particularly kind to Torres, as the former shortstop's power was sapped away and he struggled to make an impact on either side of the ball. But 2022 has brought along with it a full-time spot at second base for Torres. Part of the surging New York lineup, his power has awakened. A year ago, Torres hit nine homers, but this season he's already at 13 jacks in just 64 games. Torres is back at the forefront of New York fans' hopes as he looks to continue to build on a successful early showing.
Now might be the time to hop back in if you believe Torres is back. His base 2018 Topps Chrome RC PSA 10 can still be had for under $20. I really like the option of his flagship Topps Update gold (between $125-150), which are numbered to /2018 and are always well received in the hobby.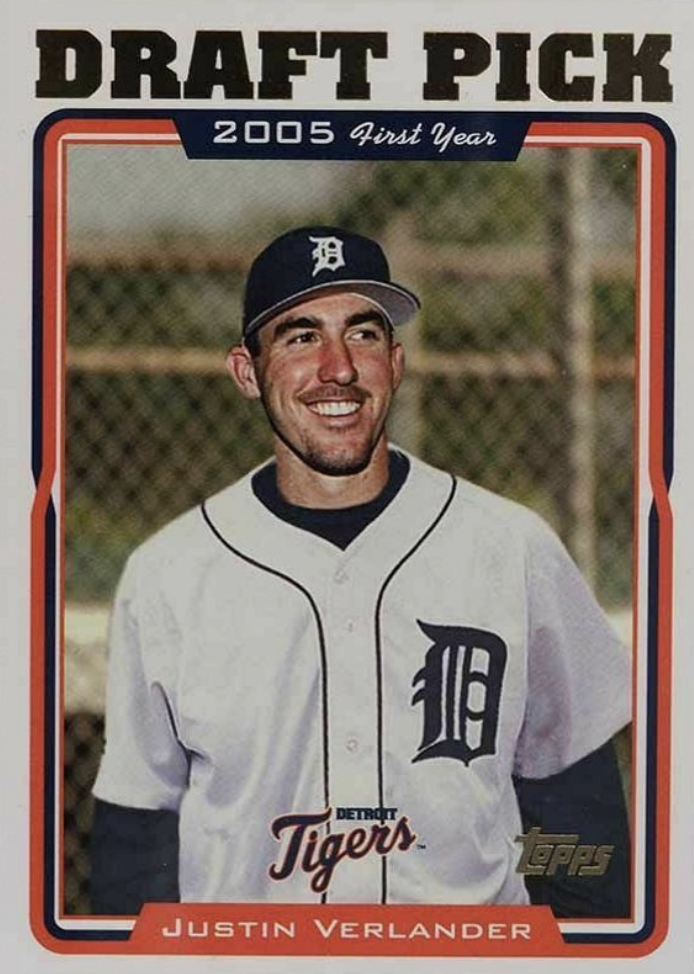 Justin Verlander, Houston Astros
What an amazing comeback story Verlander has been this season. After having pitched only one game since the 2019 season, the future Hall of Famer looks to be back in Cy Young form, absolutely dominating the competition early on this year. The 39-year-old is running a 2.30 ERA, limiting hits and controlling the strike zone.
Pitchers aren't typically the most well received players in hobby circles, but Verlander is one of the exceptions on the mound. His 2005 Topps Rookies card sells for over $300 in a gem mint, with raws even floating at a decent $30-50 range. With 13 more victories, Verlander will have 247 for his career, moving him into the all-time top 50. With each pitching milestone, interest in these cards will only increase.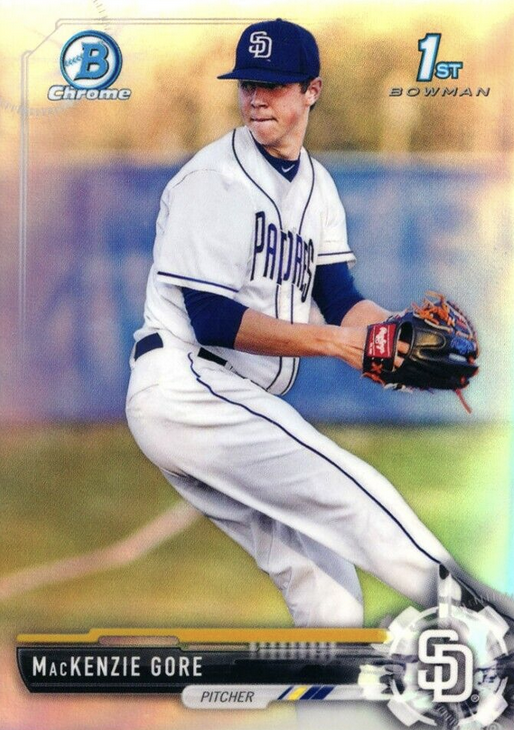 MacKenzie Gore, San Diego Padres
I was hoping to reserve this spot for a young, highly ranked hitter who was finally putting it together at the plate (here's looking at you, Jarred Kelenic!), but that didn't happen. Instead, we'll focus on one of the most interesting prospect journeys in recent years. A former consensus top-10 selection, Gore has taken quite the route to the majors. Known for having an inconsistent delivery but the athleticism to make it work, the lefty flew through the lower minors. Then the weird 2020 Covid year happened. The next season was lost due to Gore essentially losing the feel of his mechanics. As a result, he tumbled off most top 100 prospect listings. Forced into a tough spot because of multiple Padres injuries, Gore worked his way into the bullpen and has looked dominant for most of his outings. He's even been mentioned in early NL Rookie of the Year conversations.
Gore doesn't have a flagship Topps Rookie yet but stacking up on his 2017 Bowman Draft Chrome Refractors under $10 isn't a bad option. Even splurging on the auto from the same set (around $500) may make sense.
With the Sports Card Investor app, you can profit from the hobby you love by keeping up with trending cards, tracking real-time prices with Market Movers and buying items on eBay. Download the industry-leading app here for Apple or Android.
Note to readers: If you purchase something through one of our affiliates, we may earn a commission.