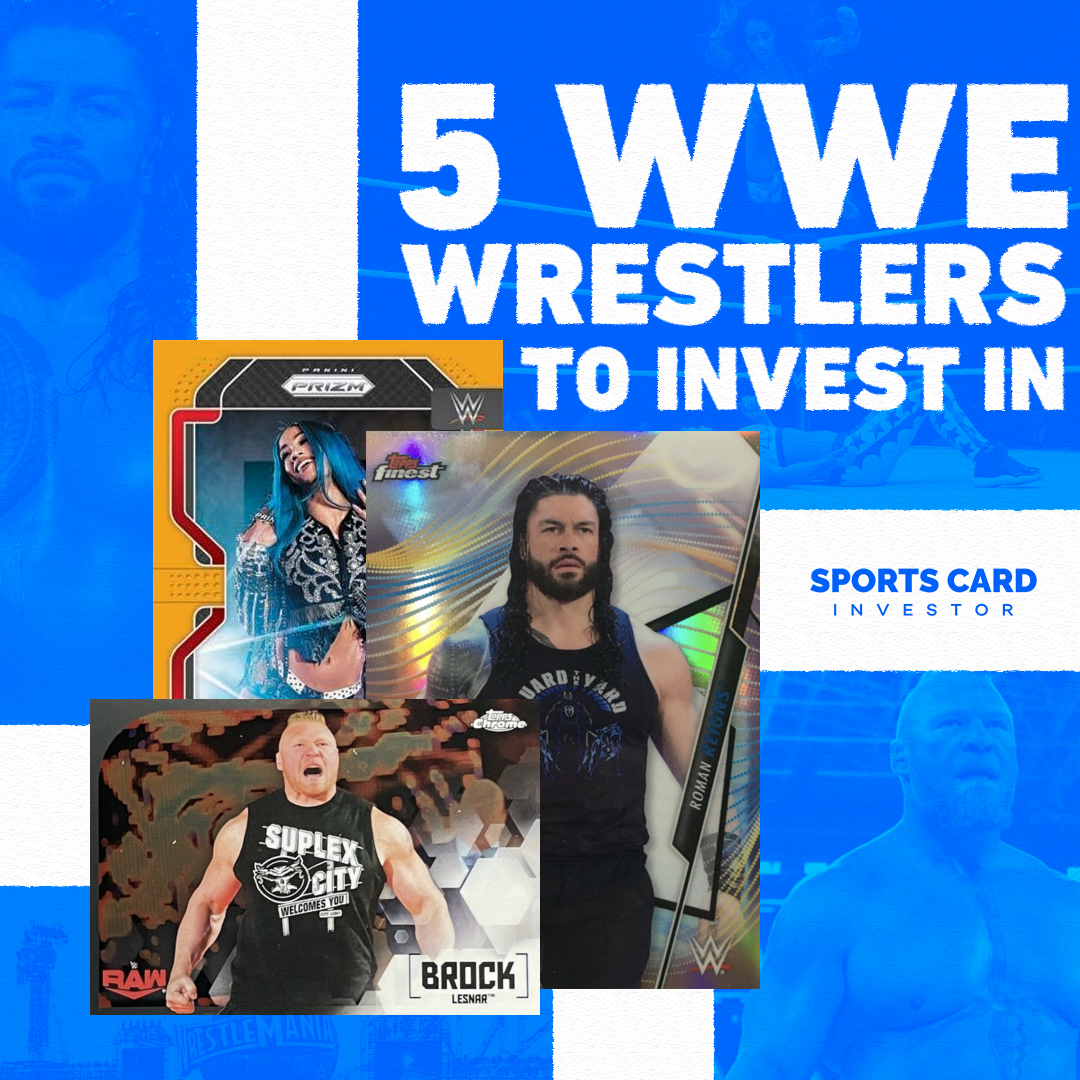 Before we begin, we have to recognize Big E, one of the nicest superstars in WWE. In early March, the wrestling community held its collective breath when he was stretchered out after landing on his head. E fractured his C1 and C6 vertebrae and recently shared how he narrowly missed a stroke, paralysis and even death. You're in our thoughts, E. We can't wait to see you back and better than ever! Now, back to the show…
While WrestleMania 38 just took place in Dallas, the excitement around the ring is only heating up as rights to WWE card products shift from Topps to Panini with its first release of Prizm scheduled to take place on April 6. To get in on the excitement, these are the five wrestlers you should be investing in right now.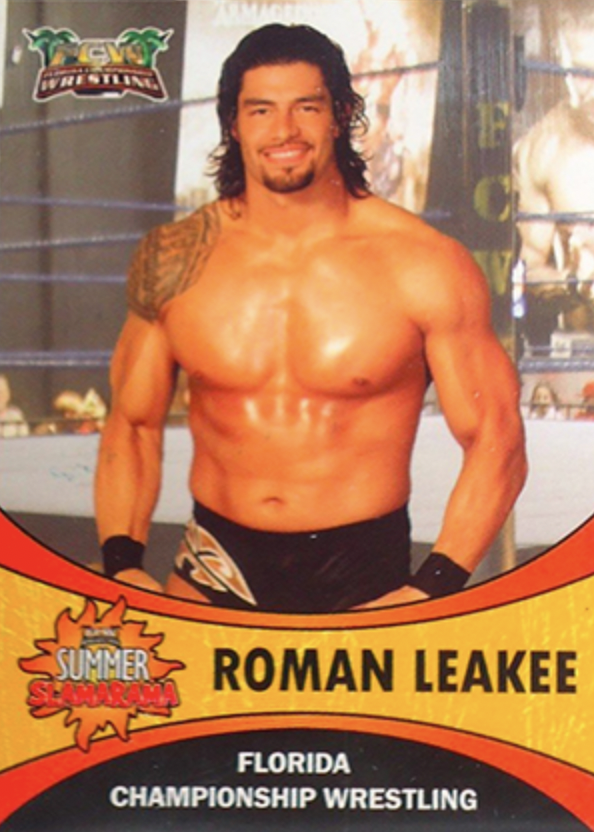 Obvious Choice: Roman Reigns
Roman Reigns is an easy choice. It's like telling football fans to invest in Patrick Mahomes or basketball collectors to look into Ja Morant.
Roman is a grand slam champion, currently holding the Universal Championship title for nearly 600 days. He was born into the Anoa'i wrestling family. Roman's the son of Sika, the brother to Rosey and cousins of Jey Juso, Jimmy Uso, Rikishi, Tonga Kid and Yokozuna, who all spent time wrestling. You may also know his other cousin–Dwayne "The Rock" Johnson.
Roman was a defensive end for Georgia Tech and, after playing a season in the CFL, decided to follow his family's legacy in the ring. He debuted as a member of The Shield alongside Dean Ambrose and Seth Rollins, where they would become one of the most memorable factions in the history of WWE.
His current work as the tribal chief leading his cousins The Usos and working with special counsel Paul Heyman has been arguably his best in-ring and on-mic action since he joined WWE. Roman is hitting his stride as the WWE card market gets more eyes on it.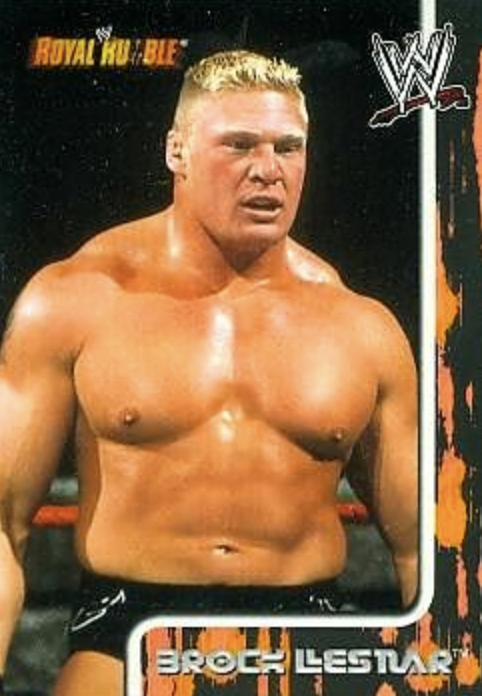 Brock Lesnar
Similarly to Roman Reigns, Brock has solidified his name in the ring and in the hobby. The difference between the two is that Lesnar is 44 years old and currently more of a part-time wrestler. That doesn't change the fact that he is still one of the most captivating wrestlers to walk through the curtain right now.
If you are unaware of Brock's past, he is the 2000 NCAA Division 1 heavyweight wrestling champion at the University of Minnesota. He finished his amateur career with a 106-5 record. After college, he joined the WWE (then, of course, known as the WWF). We just passed the 20th anniversary of The Next Big Thing's debut, where he was joined by Paul Heyman and destroyed Al Snow, Maven and Spike Dudley in a hardcore match. Lesnar left WWE in 2004 after his notoriously bad match with Goldberg. He would wrestle some in Japan, but he made his mark in the UFC, joining the MMA promotion in 2008 and fighting until 2011. Lesnar won the UFC Heavyweight championship during that span.
Since his 2012 return to WWE, Lesnar has mostly worked a partial schedule but has made an impact with memorable feuds with John Cena, The Undertaker, which included ending the WrestleMania streak and Roman Reigns. At WrestleMania, their rivalry continued in a championship-unification match where Roman ended up taking home the Universal and Heavyweight Championships.
Love him or hate him, Brock will go down as one of the most impactful names in the history of the WWE.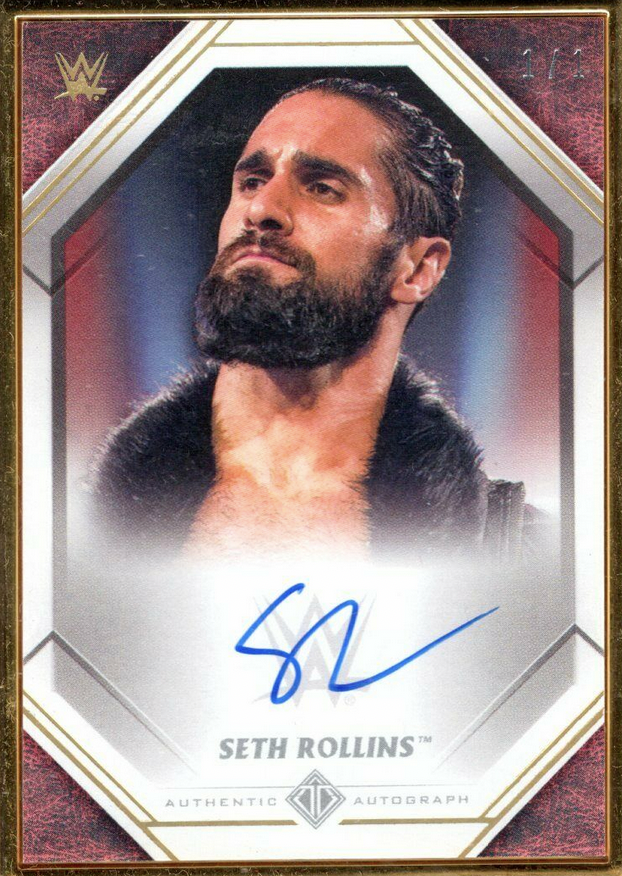 Seth Rollins
Seth "Freakin'" Rollins is a first-ballot HOFer for WWE. Yeah, we know there's no such thing as that, but he will surely go down as one of the best from this era for his mic skills and work rate. He has reinvented himself from The shield to The Messiah to The Visionary – with even more variations sprinkled between. He is the 11th Grand Slam Champion, he won the 2019 Royal Rumble and you can't forget his cash-in of the Money in the Bank in 2014.
What helps Seth's longevity as a superstar is his ability to be a loveable babyface in one match before switching to a hated heel the next. This enables the company to have many fresh feuds with Seth.
This past WrestleMania, Seth looked for an opponent for months before being paired against a mystery opponent who turned out to be the returning Cody Rhodes. Despite the loss, Seth is a star who'll continue to burn bright in the WWE spotlight for years to come.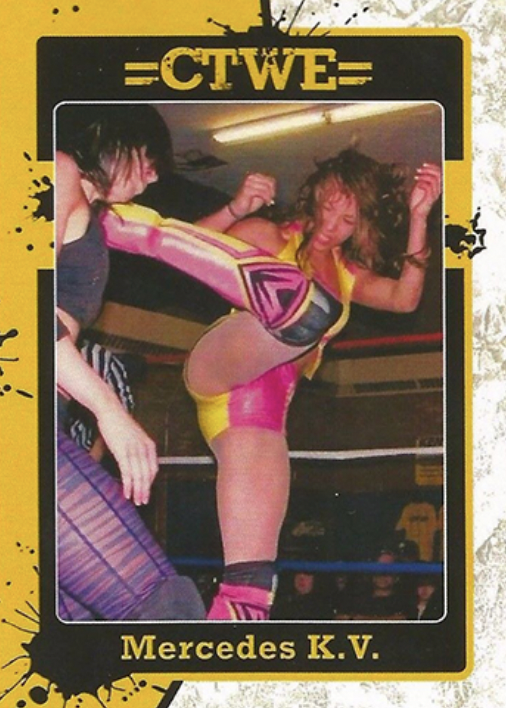 Sasha Banks
You can't go wrong with picking any of the Four Horsewomen, but for us, Sasha Banks (born Mercedes Justine Kaestner-Varnado) is one of the essentials. She signed with WWE in 2012 and made her debut in the developmental NXT but she quickly shined through as one of the best women's wrestlers in the world. Her NXT TakeOver Brooklyn match against Bayley is regarded as one of the best women's matches of all time and one of the memorable matches, regardless of sex, in this era of wrestling.
She was the third WWE Women's Grand Slam Champion and the Fourth WWE Women's Triple Crown Champion. Her accomplishments are also recognized outside of the WWE brand as she won the ESPY for Best WWE Moment in 2021 and Pro Wrestling Illustrated's Match of the Year (2015), Woman of the Year (2015), Feud of the Year (2016), Feud of the Year (2020), and Tag Team of the Year (2020).
Sasha's legacy will continue well past her time in the squared circle as she and Bianca Belair made history in 2021 as the first African-American women to main-event WrestleMania. Despite losing to Belair, cameras caught a moment of joy on Sasha's face as she watched her opponent celebrate in the ring.
She also has crossover appeal into pop culture. WWE has highlighted the fact that Sasha's first cousin is none other than rap legend Snoop Dogg. Each week she enters the ring to Snoop's lyrics and he even performed as she entered the ring for Wrestlemania 22. Banks also made WWE fans' jaws drop when she appeared as Koska Reeves in the second season of The Mandalorian.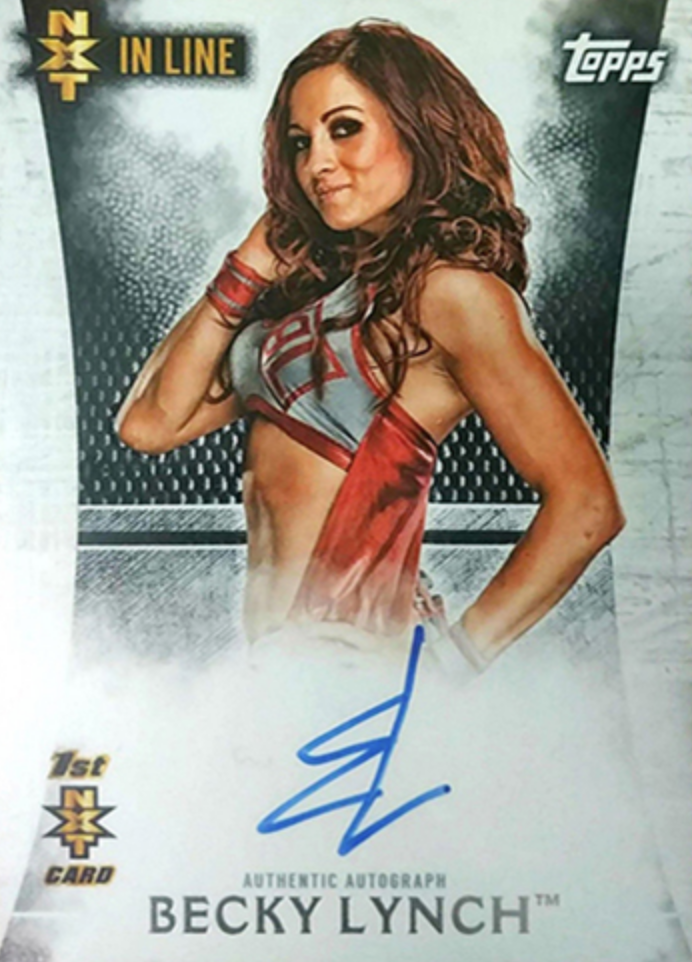 Becky Lynch
From her early days in NXT, Becky Lynch was admired by fans and proved to be one of the best on the mic with her quick-witted personality. While she was always over with the fans and was the inaugural Women's Champion, it appeared that the company didn't fully push her to where the fans believed she could be.
Lynch started gaining momentum as she turned heel and was no longer viewed as the underdog, baby-faced fighter who wouldn't give up. She called herself "The Man" and said she was the best. Her ability to buy into this character opened more doors for her. It all culminated in her main-event Triple Threat at Wrestlemania with Charlotte Flair and Ronda Rousey, two of the biggest names in the company.
Lynch ended up pinning Rousey (Ronda's first pinfall loss in WWE) and morphed from "The Man" to "Becky Two Belts." Becky returned to the ring in August of 2021 after taking time off to give birth to her first child, Roux. Big Time Becks picked up where she left off as one of the top stars in the company. Though she lost her belt to Bianca Belair at WrestleMania 38, the future is still bright for Becky.
The Future: Bron Breakker
Die-hard wrestling fans have been skeptical of NXT 2.0, as many of their favorites have been called up or released. But out of the influx of new superstars, one person who has stood out is Bron Breakker.
The son of Rick Steiner (one half of the Steiner Brothers), Bron Breakker played college football at Georgia's Kennesaw State University. After being signed as an undrafted free agent and cut by the Baltimore Ravens in 2020, he decided to enter the ring.
Bron signed his WWE contract in February 2021 and made his debut in September. Despite being green, he impressed many backstage and in the audience. Old-school fans were reminded of the Steiner Brothers, from his bright, multicolored singlets to a bicep pose reminiscent of Uncle Scott.
He quickly won the NXT title less than four months after his TV debut. Bron lost it recently but many are thinking he caught the eye of WWE CEO Vince McMahon in the process and will be called up to the main roster soon.
Bron Breakker doesn't have any cards yet but that will change with the Prizm release.
Track your collection and maximize your profit with Market Movers, the hobby's most powerful sports card pricing platform! Learn more here.
Note to readers: If you purchase something through one of our affiliates, we may earn a commission.