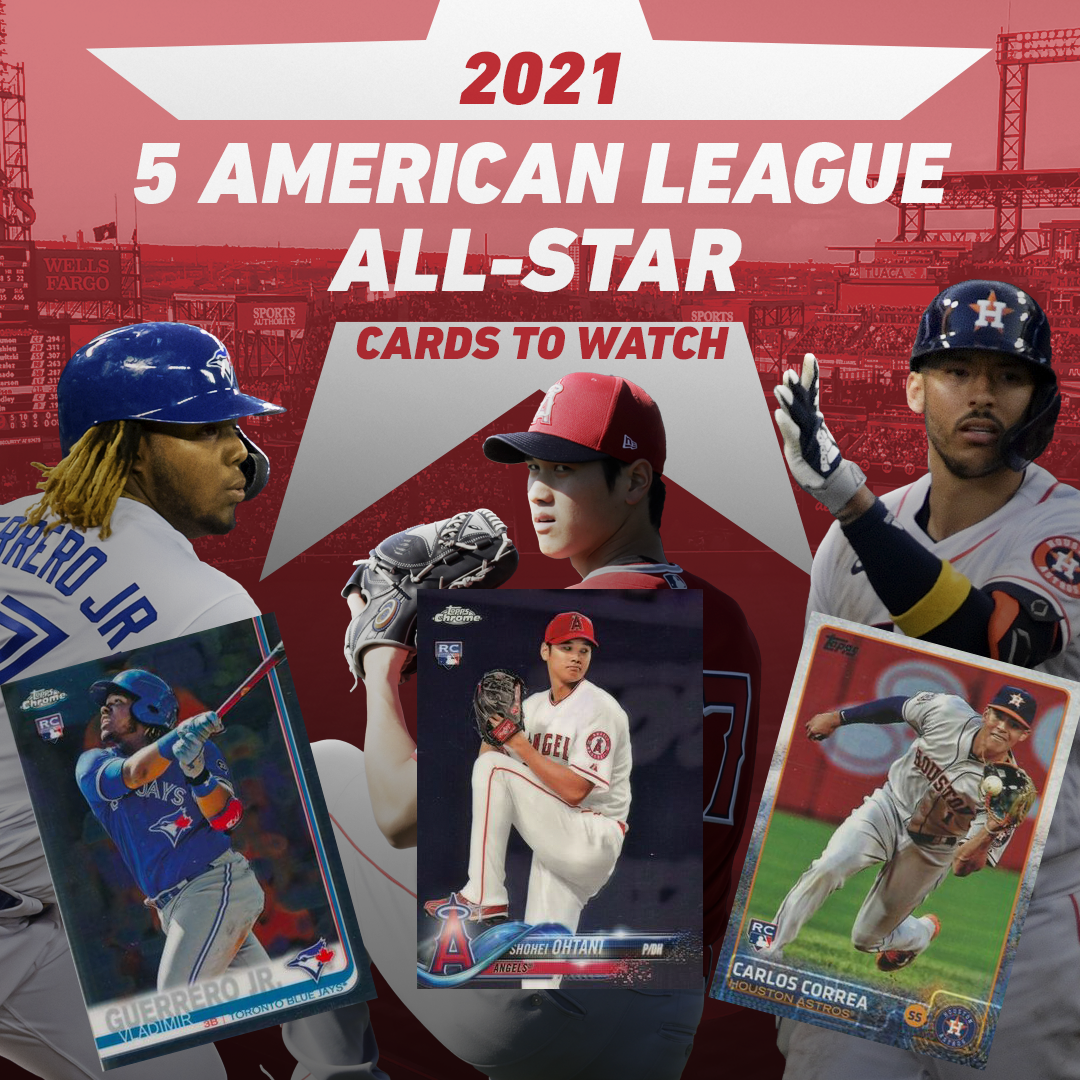 Rosters are set for this year's MLB All-Star Game on July 13, and the teams are stacked with the game's top pitchers, sluggers and speedsters.
Led by Angels star Shohei Ohtani — he's set to participate in the Home Run Derby as well — the American League roster is filled with the game's top power-hitters. Along with Ohtani, Aaron Judge and Vladimir Guerrero Jr. bring some serious pop to the AL lineup, while Red Sox star Rafael Devers makes his All-Star Game debut.
Coors Field's thin air should provide plenty of runs for fans, and a couple big performances might provide some price bumps for card collectors. Here's a look at five cards collectors should have on their radar:
Shohei Ohtani, 2018 Topps Chrome Base PSA 10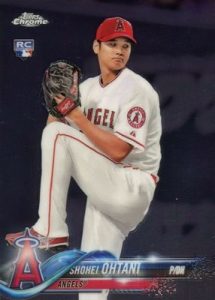 It's fair to say that most expected Ohtani to rebound from a down 2020 season, but it's hard to imagine anyone thought his 2021 would be this good. He's pitching well and smashing the ball at a 60-home run pace.
Ohtani is set to play in the All-Star game the night after participating in the Home Run Derby — he's the heavy favorite to win — and collectors who are holding Ohtani are hoping for another big bump in prices.
Whether you're buying or selling, the key card of Ohtani's to watch is his 2018 Topps Chrome Base PSA 10. It's by far his most liquid card over the last year, according to Market Movers, and is on a serious upward trend.
Up 512% over the last 365 days, this Topps Chrome card sells in the high $300s after spending a massive chunk of the last year sitting below $50.
Carlos Correa, 2015 Topps Update Base PSA 10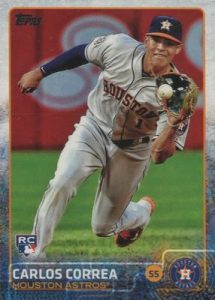 Despite being selected as a reserve, Correa is planning to skip the All-Star Game to stay home with his pregnant wife. Don't let Correa's absence from the game drop him off your radar — his 2015 Topps Update Base PSA 10 is up 37% over the last 365 days but down 18% over the past 30.
The drop is interesting when you consider how well he's been playing. Currently 5th among all hitters in rWAR, Correa has hit .288/.385/.510 so far this season, and you have to wonder if Houston's scandal-fueled unpopularity has played a factor.
Correa's Topps Update Base has spent most of the last 30 days floating below $70, which could be good value if he continues his fantastic play in 2021.
Vladimir Guerrero Jr, 2019 Topps Chrome Base PSA 10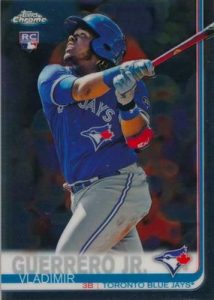 Like Ohtani, Guerrero struggled in an odd 2020 season, but has rebounded in a serious way in 2021. Batting .341/.439/.679 with 28 homers and 73 RBI through 305 at-bats so far, Guerrero is also 2nd among all hitters in rWar.
The on-field performance is there, and Guerrero's card prices have followed accordingly. His 2019 Topps Chrome Base PSA 10 is up 375% over the last year and 22% over the last 30 days.
Currently averaging between $250 and $275, collectors should be watching this chrome product closely. This card's already-massive POP of 4,712 should be a factor for collectors as well.
Rafael Devers, 2018 Topps Base PSA 10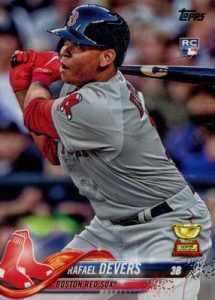 Devers reportedly turned down the Home Run Derby, but he's still slotted in as a starter for his first All-Star selection. Batting .286/.352/.569 through 84 games, Devers is on pace for career-bests in slugging and homers (he already has 21) and has taken a major leap in his fifth season.
Devers' 2018 Topps Base PSA 10 is his most popular card in Market Movers over the last year, and for good reason. A strong photo in a flagship set is always nice, and a sale price recently between $40 and $70 has the potential for serious growth. If you're looking for a lower POP card, his 2018 Topps Chrome Base PSA 10 is also a solid option, sitting around just $75 over the last week.
Aaron Judge, 2017 Topps Chrome Base PSA 10
Judge was voted a starter, though it's probably not much of a consolation prize for a Yankees team currently in 4th place in the AL East. Now a three-time All-Star, Judge leads the Yankees in most offensive categories, and has been one of the things working very well for New York this season.
Sitting at 20 home runs through 81 games this season, Judge could be on pace for 40 if he stays healthy during the second half. Judge's 2017 Topps Chrome Base PSA 10 has been a top target for collectors over the last year with 866 sales, according to Market Movers, and should be worth a look with an average price below $100 over the last week.
Track your collection and maximize your profit with Market Movers, the hobby's most powerful sports card pricing platform! Learn more here.