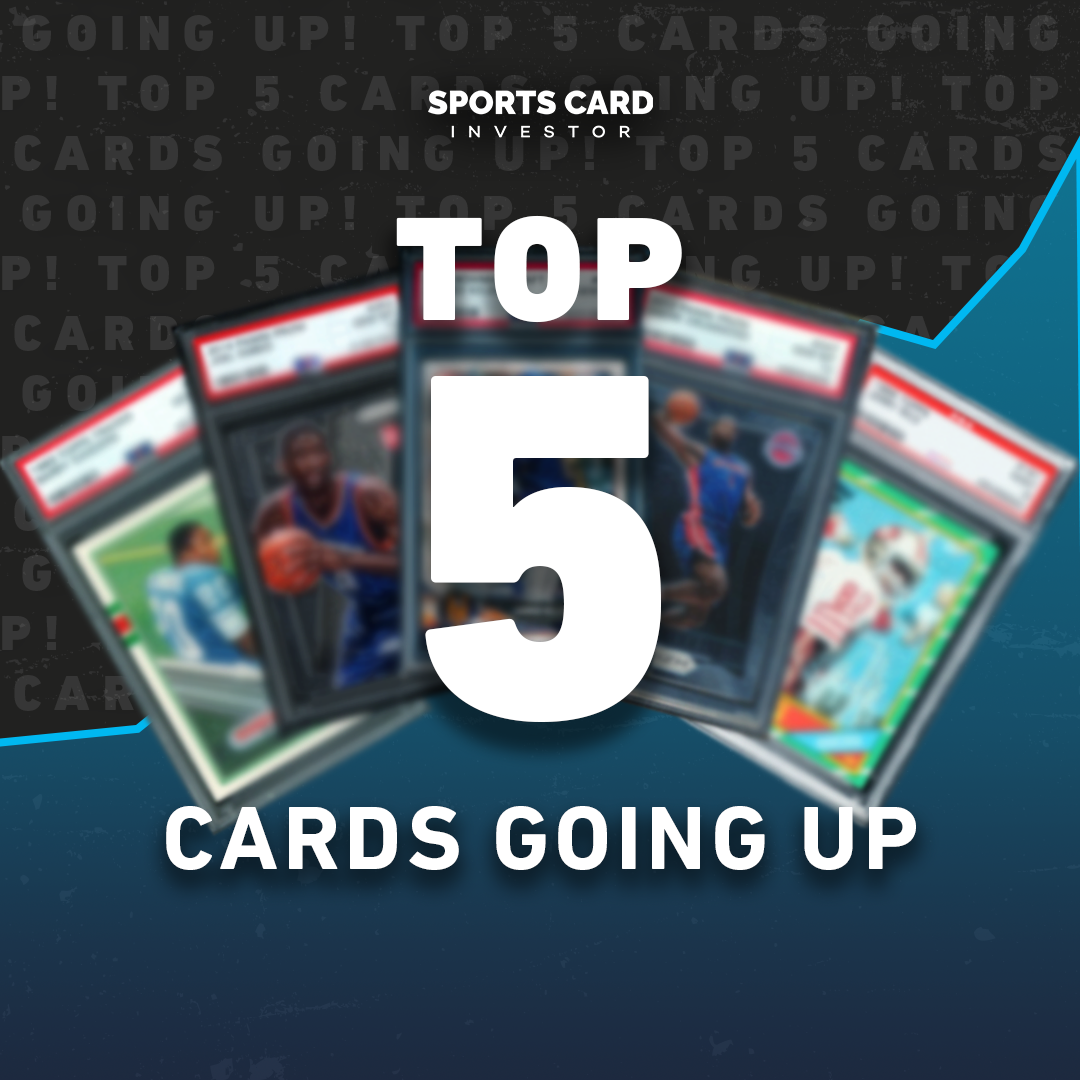 Already one of the NFL's top feel-good stories, Taylor Heinicke is now the starter in Washington after an injury to Ryan Fitzpatrick. Two strong performances later and his cards are soaring in price.
Here's a look at this week's Top 5 Hottest Sports Cards:
5. Kyler Murray
An extremely early favorite for NFL MVP, Murray has piled up nearly 700 passing yards and seven touchdowns through the season's first two weeks. Already one of the hobby's favorite young QBs, Murray just needs to find some playoff success before his prices really start soaring.
Murray's flagship rookies like his Donruss and Optic cards are all doing well, though it's a slick parallel that has been hot this week. His 2019 Prizm Lazer PSA 10 has a pop of 176 — Lazer parallels are known for print lines and other surface issues — and is up 60% over the last 30 days.
4. Patrick Wisdom
The Chicago Cubs rookie had struck out seven straight times before launching his 27th home run of the season recently. Home run No. 27 set a new Cubs rookie record — Wisdom passed Kris Bryant — and his cards have heated up as a result.
With the major grading companies backed up, WIsdom doesn't have much of a graded population. His raw cards have been a good value, though, and his 2019 Topps Chrome Rookie Auto Raw has been up 129% over the last 30 days.
3. Vlad Guerrero Jr.
With Angels star Shohei Ohtani slowing, Guerrero Jr. has positioned himself well for the AL MVP and possibly the AL Triple Crown. He's currently slashing .321/.411/.617 with 46 HR and 105 RBI, and his cards have remained some of the hottest in the hobby.
Guerrero Jr. has a sizable graded population, and collectors have actually been opting for PSA 9s instead of 10s for the value. His 2019 Topps Update Base (Throwing) PSA 9 is up 117% over the last 30 days and sells for about half of its PSA 10.
2. Mac Jones
Jones has looked good through his first two starts, though the Patriots have been running a relatively conservative offense with the rookie under center. He's completed 74% of his passes so far for 467 yards and one touchdown, and remains one of the stars of his draft class.
With extremely limited graded cards and only a few appearances in his pro uniform, Jones' collegiate cards remain a hobby favorite. Jones' 2021 Prizm Draft Picks All-Americans Silver Raw is up 171% over the last 14 days.
1. Taylor Heinicke
One of the NFL's best feel-good stories, Heinicke was named the starter for Week 2 after an injury to Ryan Fitzpatrick. He's put up good numbers so far with 458 passing yards and three touchdowns, but has almost no graded population to buy.
His raw Prizm rookies have gained traction in recent days, though, with his 2015 Prizm Silver Raw up 554% over the last two weeks. His 2015 Prizm Base Raw is also up 37% over the same period.
Track your collection and maximize your profit with Market Movers, the hobby's most powerful sports card pricing platform! Learn more here.
Note to readers: If you purchase something through one of our affiliates we may earn a commission.