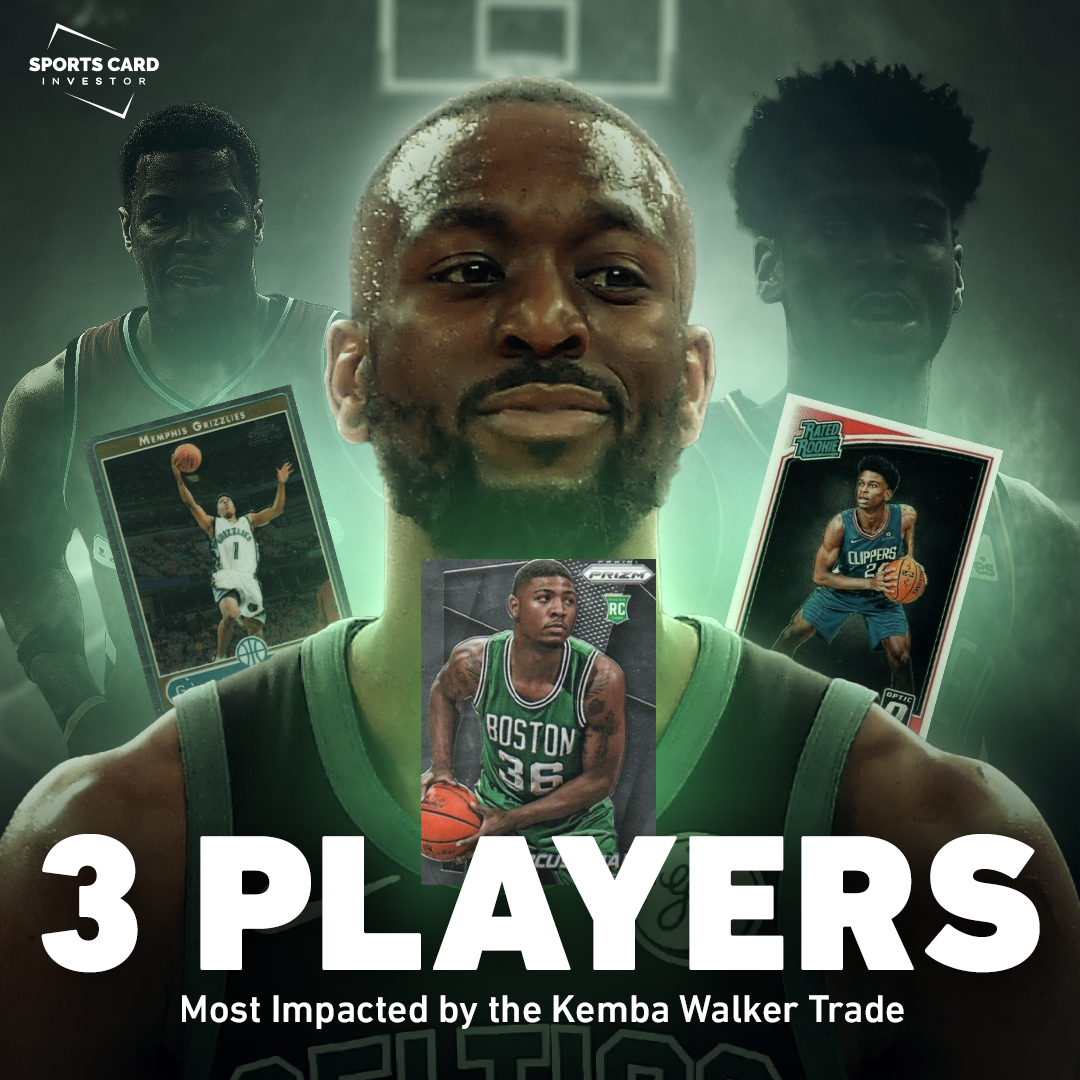 You might not remember it now, but there was a stretch during the 2018-19 NBA season when Kemba Walker, then with the Charlotte Hornets, scored 60 and 43 in back-to-back games. He was fearless off the dribble. He chuckled at opposing big men trying to stop his floaters. Unfortunately, the Hornets were in the midst of another season of meh and missed the playoffs for a fourth-consecutive year. Few paid attention to how well Walker was playing.
Things were supposed to be different in Boston. He now had an all-star teammate (Jayson Tatum) and another who was all-star worthy (Jaylen Brown). Though Walker averaged 19 points and nearly five assists in '20-21, the two-year Celtics experiment ended rather unceremoniously with a first-round playoff exit. Walker was traded to Oklahoma City on June 18.
No one knows if Walker will play a game for the Thunder or be moved elsewhere. We aren't sure if he'll ever get back to being the player he was during that '18-19 stretch, either. All we truly know is that the Boston-OKC trade will have quite the ripple effect throughout the league. Here are the three players who'll most benefit from the Walker move.
Marcus Smart, Boston Celtics Guard
We'll start with the most obvious choice. Smart appears to be next in line for the Celtics' point-guard job. Because he's played the physical, blanket-defending guard so well for so long, most forget that Smart was a McDonald's All-American in '12 and the Big 12 Player of the Year in '13. The man can flat-out get buckets when necessary. Even with Walker in the same lineup this past year, Smart had nine games of 18 points or more. With Kemba out of the picture, it'd be wise to think that Smart's production would increase due to an uptick in minutes.
The 2014 Prizm is the Smart rookie card to have when those stats start spiking. Parallels of the card have sold anywhere between $50 and $300 over the past year. An increase in Smart's points/assists/ESPN time will only help the hype around the cards. And who knows where it goes if the Cs can get out of the first round of the playoffs next season?
Shai Gilgeous-Alexander, Oklahoma City Thunder Guard
On the surface, it might not seem that Walker moving into the Thunder locker room helps the current OKC point guard, but Shai Gilgeous-Alexander is a rare talent who can flourish in almost any situation. At Kentucky, there was a time he had to come off the bench. Two years after being drafted by the L.A. Clippers, Gilgeous-Alexander was shipped off to Oklahoma City. He knows adversity. We won't bet against him and Walker being able to form a working relationship in the backcourt.
Lost in all the Luka Dončić/Trae Young insanity surrounding the 2018 Prizm set is Gilgeous-Alexander. Since the start of 2021, the card has bounced from $325 to $200 to around $145 at press time. For comparison's sake, Dončić's '18 Prizm has floated between $700 and $1,200 over the past few months. If SGA can build off his 23 and six nightly numbers and lead the Thunder back to respectability, prices could rise and he might finally put his name alongside the aforementioned twosome from the same draft class.
Kyle Lowry, Toronto Raptors Guard
While Toronto Raptors star Kyle Lowry has no direct connection to the Kemba Walker trade, where the former Boston guard ends up will have some major effects on Lowry, arguably the best guard on the free-agent market. Rumbles of Lowry leaving Toronto have long been discussed. Wherever the six-time all-star who averaged 17 points during the '20-21 campaign ends up, that team's postseason chances go up exponentially.
And as you know, many times when a marquee player changes jerseys, his cards see a quick spike. Lowry's 2006 Topps Chrome ($400) will undoubtedly have the same result once his next team becomes official. And should he come out firing with Miami, New York or some other franchise next season, any knee-jerk price surges during the offseason will become more permanent.
Track your collection and maximize your profit with Market Movers, the hobby's most powerful sports card pricing platform! Learn more here.