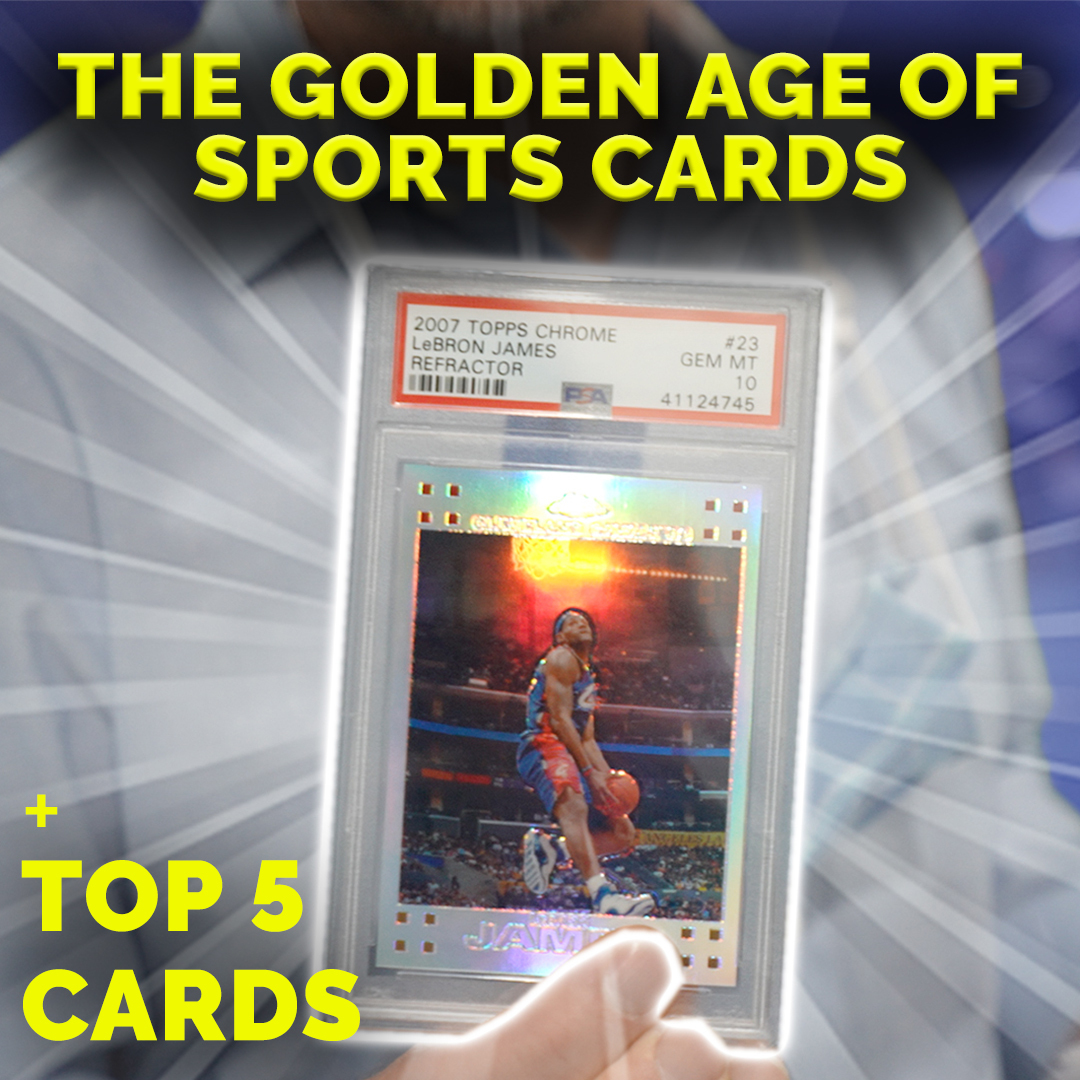 This week's Top 5 Hottest Sports Cards is led by controversy in Green Bay and a New York QB getting one last shot to prove he was worth the No. 6 overall pick.
Here's a glance at this week's Top 5:
5. Jazz Chisholm
Chisholm's rookie season is off to a great start as he's quickly emerged as one of MLB's next star middle infielders. Chisholm was batting a sizzling .290/.375/.551 with four home runs and seven stolen bases before landing on the Injured List.
His 2017 Bowman Chrome Prospect Auto PSA 10 is up 64% over the last 30 days.
4. Jordan Love
Aaron Rodgers' future in Green Bay is pretty uncertain, and collectors are already planning ahead with backup Jordan Love. Rodgers says he wants out, which would mean Love is the most likely candidate to take over as the Packers starter for 2021.
His 2020 Prizm Base Raw is up 66% over the last 30 days.
3. Rhys Hoskins
Hoskins has been tearing the cover off of the baseball recently, piling up eight homers and 16 RBI through 28 games so far. He recently had a game-tying three-run homer overturned by replay, but that hasn't stopped his cards from going up.
Hoskins' 2018 Topps Chrome Base PSA 10 is up 79% over the last 30 days.
2. Kevin Porter Jr.
Despite multiple off-the-court incidents, Porter Jr. has played well in spurts for the Rockets and his recent 50-point game has the hobby excited. Porter Jr. is a key piece, alongside John Wall and Christian Wood, in Houston's rebuild, and his 2019 Prizm Base PSA 10 is up 80% over the last seven days.
1. Daniel Jones
The Giants didn't take a QB in the NFL Draft, so it looks like Jones is QB1 moving forward and collectors are buying him accordingly. This season is likely a make-or-break one for Jones, but for now he'll at least get a shot to improve on a mediocre 2020 showing.
His 2019 Select Concourse PSA 10 is up 152% over the last 60 days.
Track your collection and maximize your profit with Market Movers, the hobby's most powerful sports card pricing platform! Learn more here.