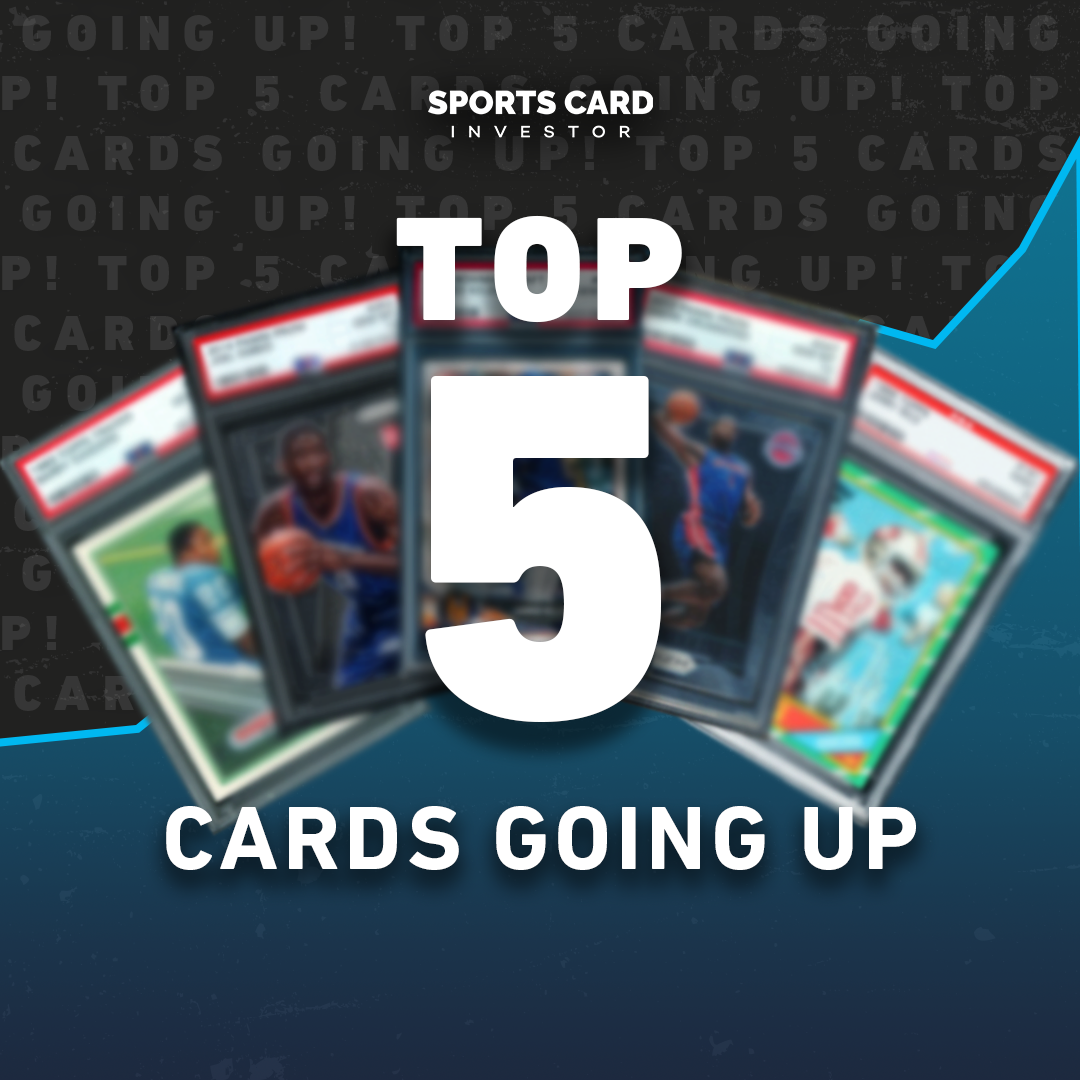 The MLB Playoffs are here, and two New York Yankees sluggers are seeing their cards soar. Read about Giancarlo Stanton, Aaron Judge, and three other hobby stars in this week's Top 5 Hottest Sports Cards:
5. Justin Herbert
Already one of the hottest NFL cards, Hebert has seen his key 2020 Prizm Base PSA 10 soaring after a big win over Patrick Mahomes and the Kansas City Chiefs. Herbert's prices are already high, so future growth might be difficult.
Finding a path to a Super Bowl could be tough in the AFC, too, though collectors still view Herbert as one of the top buys. Backed by strong volume, Herbert's 2020 Prizm Base PSA 10 is up 28% since that win over Mahomes on September 26.
4. Giancarlo Stanton
Finally healthy after a rough 2019 and a Covid-shortened 2020, Stanton seems back in form for New York's playoff run. He piled up 35 homers and 97 RBI during the regular season, and that MVP-level performance has driven his cards up across the board.
Stanton's 2010 Topps Update Base PSA 10 is averaging roughly a sale per day over the last two weeks, and is up 138% over the last 14 days.
3. Dylan Carlson
One of this season's better rookies, Carlson's low-dollar 2021 Topps Base has seen serious growth over the season. Raw cards can be extremely volatile, though Carlson's steady climb is worth mentioning.
Carlson's 2021 Topps Base got a spike in recent days — possibly due to another game where he homered from both sides of the plate — and is now up 316% over the last 30 days.
2. Deebo Samuel
Samuel is off to a hot start in San Francisco, and appears to be the top target for the 49ers. He's pulled down 28 catches through just four games, and is already up to 490 receiving yards and three touchdowns.
Collectors and investors have been scooping up his 2019 Prizm Base PSA 10 in recent weeks due to a relatively low cost and high upside. That 2019 Prizm is up 143% over the last 30 days.
1. Aaron Judge
Judge and Stanton have helped carry New York into the playoffs, and Judge's cards have been surging. His 39 regular-season homers shows his power is back after hitting just 27 in 2018 and 2019, and collectors have noticed.
Judge's 2017 Bowman Base PSA 10 has a pop of 2,814 and is up 153% over the last 30 days.
Track your collection and maximize your profit with Market Movers, the hobby's most powerful sports card pricing platform! Learn more here.
Note to readers: If you purchase something through one of our affiliates we may earn a commission.