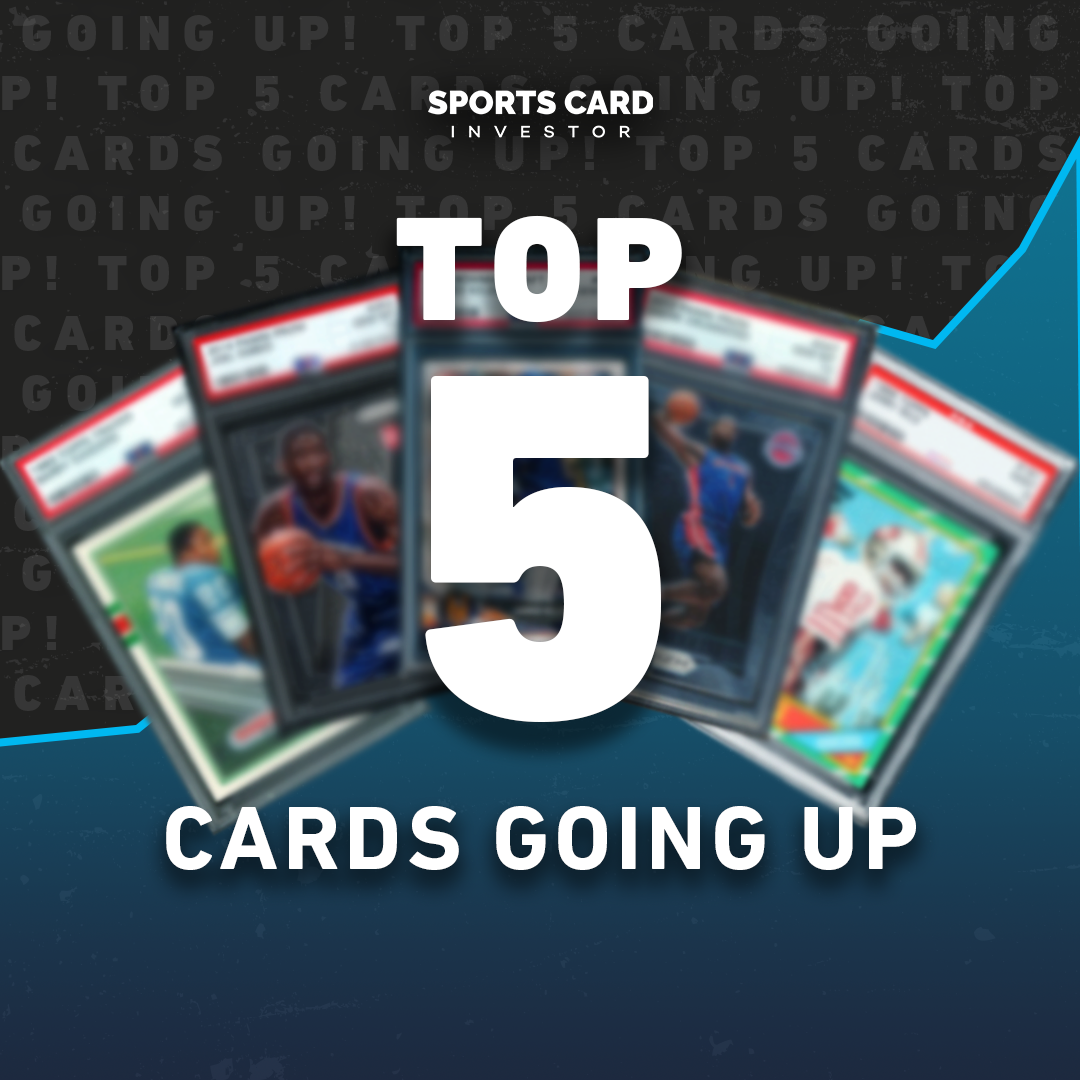 The end of the NFL preseason means Week 1 starters are coming into focus, and two veterans have snagged high-profile jobs in recent days.
New Orleans' Jameis Winston will make his first start since leaving Tampa Bay while Teddy Bridgewater beat out Drew Lock for the job in Denver. It's hard to tell if they are long-term solutions in either spot, but collectors have scooped up their rookies anyway.
Here's a glance at this week's Top 5 Hottest Sports Cards:
5. Alex Bregman
Bregman is finally back in Houston's lineup after a left quadriceps strain forced him out back on June 16. He's played well since returning — his .357 BA and .471 OBP are good signs — but he hasn't found his power in 2021. Bregman hit 41 homers as the AL MVP runner-up in 2019, but has just seven so far this year.
Even without the power numbers, collectors have jumped onto Bregman's cards since he's returned. His 2017 Topps Base PSA 10 is up 58% over the last 30 days.
4. Shai Gilgeous-Alexander
Gilgeous-Alexander really showed improvement when he took over as the lead guard following Chris Paul's departure, but an injury-shortened season spoiled his breakout performance last year. One of the top talents from that loaded 2018 NBA Draft class, SGA has gone a little under the radar for casual fans, but that should end soon as OKC handed the 23-year-old a 5-year, $172 million max rookie extension this offseason.
Gilgeous-Alexander's star power is becoming more clear, and his 2018 Donruss Base PSA 10 is up 80% over the last 30 days.
3. Jameis Winston
Being named the starting QB really helps your card prices, and that's exactly what happened with Winston. He's been pretty mediocre since going No. 1 overall to Tampa Bay, but he'll get a second chance with New Orleans in 2021.
Winston hasn't been terribly popular in the hobby because of his uneven play, but he could be a good buy-low candidate if he breaks out with the Saints. His 2015 Topps Chrome Base PSA 10 is up 58% over the last 14 days.
2. Aaron Judge
So often associated with raw power, it's easy to overlook the fact that injuries had limited Judge to no more than 27 homers in a season since he clubbed 52 as a rookie. He's up to 29 already in 2021, though, and his power has the Yankees back in the hunt for the AL East.
A 13-game win streak in August got New York back into the mix while Judge has put up MVP-like numbers this year — he's slashing .292/.383/.538 with those 29 homers and 72 RBI.
Judge's 2017 Bowman Chrome Base PSA 10 is up 66% over the last 14 days.
1. Teddy Bridgewater
Like Winston, Bridgewater isn't incredibly popular in the hobby, but being named a starting QB changes things a bit. The vet beat out Drew Lock for the starting role — Lock was recently among the hottest cards in the hobby — and will hopefully put up better numbers than he did last year in Carolina.
It's hard to see Bridgewater as a long-term solution in Denver, but collectors are still happy to scoop up his rookies when possible. Bridgewater's 2014 Topps Chrome Base PSA 10 is up 89% over the last 30 days.
Track your collection and maximize your profit with Market Movers, the hobby's most powerful sports card pricing platform! Learn more here.
Note to readers: If you purchase something through one of our affiliates we may earn a commission.